Culture / Global
Culture
Briefing
All the latest in Books, Film, Music and Art.
Was this summer a Perfect Storm for sporting cliché?
Stop me if you think you've heard this one before – this old meteorological chestnut.
By Robert Bound
For the bitchy media, when it comes to sport, sometimes it's not the winning but the talking part that counts. The post-match quotes, the interviews. Whether it's the Bundesliga, the NBA or F1, wags are looking for clangers, clichés, linguistic knuckle-dragging – and they don't have to go far to find them. England's Ashes-winning cricket captain Andrew Strauss is no such dolt; he's the hero of the summer; he's put his money where his mouth is, led from the front, I don't want to give him any stick. But there's just one thing, Straussy. Just something you said.
Talking about Andrew "Freddie" Flintoff – the "England Talisman" – before the deciding match of the Test series, Strauss said Flintoff's return from injury was a "massive plus" and his inclusion in the side was "kind of the perfect storm".
Now you might be wondering what it would be like to play cricket with a "massive plus" on your side, as if England selected a man-sized plus sign purely to lift morale or the team's new sponsor was an all-night pharmacy. But forget that and consider the "perfect storm" for a minute. Although it is a phrase from Thackeray's Vanity Fair used to describe ferocious applause at an opera, the modern meaning comes from Sebastian Junger's book-then-film about a fishing trawler's doomed passage through freakishly violent weather conditions (which, coincidentally, started life as a story in Vanity Fair magazine). It's the freakishness, the colliding of events that makes a "perfect storm" different from a good old shit storm.
We endured Sarah Palin's vice-presidential candidacy being described as a "perfect storm for feminists"; the current economic doldrums as a "perfect financial storm", even streaming TV and radio online has been described as a "perfect storm for media convergence". Best batten down the hatches and air out the sou'wester, then, if we're not to drown in a perfect storm of hoary old chestnuts.
There's an uncanny bond ("special relationship?") between political and sporting cliché that is to do with concepts being wrought metaphorically to aid comprehension. Strangely, considering politics is allied to oratory and sport's finest moments are all about the body, it's mostly one-way traffic from sport to politics: "playing a straight bat", "scoring a home-run", "scoring a political own-goal", "batting on a sticky wicket" and, of course, employing "spin".
Politicians borrow the hackneyed, but vitally "no-nonsense" (even if it literally is nonsense) language of the post-match interview full of "knuckling down", "showing a lot of fight", "spirit" and "passion" to appear as unthreateningly, linguistically docile as an exhausted midfielder gurgling clichés while getting his rump slapped by sweaty comrades. It's a shame.
Fortunately, Strauss is much better than that; an intelligent man on and off the pitch whose job it is to win matches rather than challenge Norman Mailer. But a "perfect storm?" He really dropped the ball with that one. It didn't even rain.
Despite a strong desire to write a one-word review, that would look strange on the page, so here's what that word and this album sound like in a more recognised style. Portland, Oregon, four-piece launch a pop-rock charm offensive with a debut album that sits somewhere between the Strokes, funk, Bruce Springsteen, disco and, somehow, somewhere, Bob Dylan – if he were, in some alternative universe, produced by Wham! In a word; "yeah!"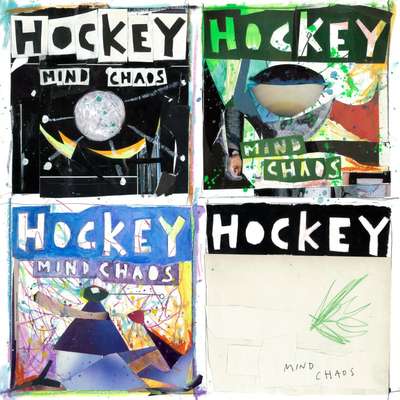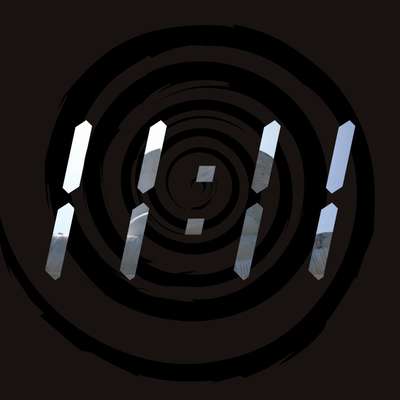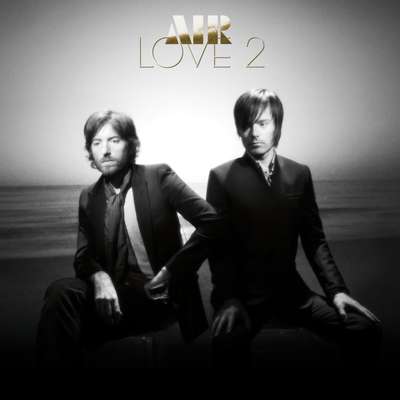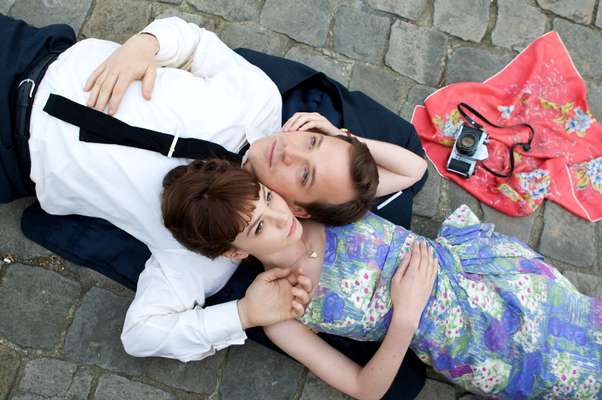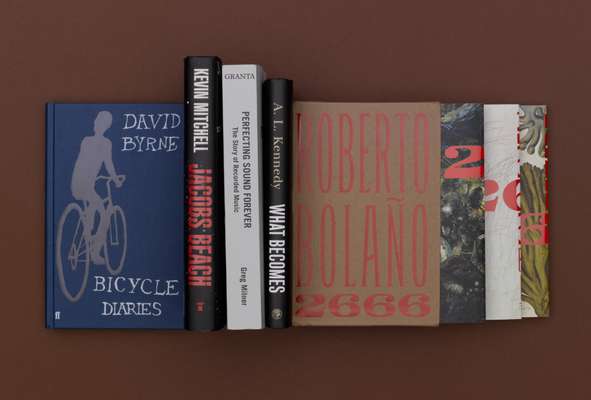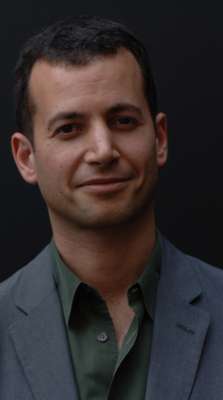 Acoustic
Rodrigo y Gabriela
11:11
Following their breakthrough three years ago, the Mexican acoustic strumboleros have hit on a sound that beguiles musicians, creates passionate fandom and shifts units very nicely, thank you. While sounding as if they were born with Torres guitars on their laps, the duo belie their thrash metal roots with time signatures that turn on a sixpence and tracks that shunt from the folk picking of Nick Drake to Jimi Hendrix. Classy, if not quite classical.
The Paris pair continue to turn out unhurried electro-lounge that reveals a little more organic, ambitious and prog-ish intention with every release while, vitally, leaving time for contemplating the piquancy of their cocktail olives while reclining poolside. This, their fifth studio go, sounds like a warm, indulgent paean to a fondly remembered, sun-dappled morning fuck with a sleepy-lipped lover in the George V. Still sexy after all these years.
Four more Monocle shortcuts:
MPHO, Pop Art
Boombastic, exciting electro-rock 'n' hip-hop debut from young Londonette keen on De La Soul and throwing in kitchen sinks instead of scraping barrels.
Yo La Tengo, Popular Songs. Trio's billionth LP continues to sail their happily rudderless schooner through rockings-out, moody electronica, singalong-a-soul and shoegaze strummers. Delightful.
Kings of Convenience, Declaration of Dependence
From jaunty ditties to Nordic melodrama; the beguiling newie from the duo is scientifically proven to be made of melody.
The Cave Singers, Welcome Joy
No tricky-second-record worries for these bearded wonders who cordially invite you to sit round their Seattle campfire.
An Education
Dir: Lone Scherfig
Set in post-war London, this deliberate and refreshing drama details the coming-of-age of clever, sensible, Oxford-bound Jenny (Carey Mulligan) as she falls for an older playboy (Peter Sarsgaard) and his sparkling circle of friends. Adapted by Nick Hornby from an autobiographical memoir by journalist Lynn Barber, 'An Education' benefits from a note-perfect script, finely sketched characters and a wonderful ensemble cast.
Tales from The Golden Age
Dir: Cristian Mungiu
The Golden Age is what Romanian communist propaganda named Nicolae Ceausescu's 1980s. This incisive film adapts five urban myths from the era – including an official Party visit to a panicked village and a honking pig that finds itself at the hands of a greedy local and two barrels of butane – and shows the struggle of the people under Ceausescu, while barely mentioning him or the regime. Witty and intelligent.
Bicycle Diaries
David Byrne
You won't learn much about bikes but you will be privy to Byrne's polymath musings on everything from the failure of communism and 21st-century urban sprawl to quality of life in the cities he pedals through on his trusty fold-up. It's a thought-provoking ride through American cities, Berlin, Manila, Istanbul and Buenos Aires.
Jacobs Beach: The Mob, The Garden and the Golden Age of Boxing
Kevin Mitchell
Set in boxing's spiritual home of New York's Madison Square Garden in its 1950s golden age, Mitchell's is a portrait of greedy promoters, scheming shysters, shadowy gangsters and fighters desperate for their shot at the title cynically connived to exploit the fight game's popularity and allure, systematically robbing it of its innocence and credibility, and very nearly ruining the sport in the process. An engaging account of a motley crew.
Perfecting Sound Forever
Greg Milner
From Edison's tinfoil recording of Mary Had a Little Lamb in 1877 to music's modern wall-to-wall ubiquity, Milner tracks the tech that has changed the way music is enjoyed and also how music has changed at the hands of the tech. From the flattening-out of local and regional musical traditions to philosophical musings on how digital recording is not truly reflecting what John Cage called "the fallibility of humans". An unexpectedly gripping, beautifully textured pop cultural gem.
What Becomes
A L Kennedy
Following on from her award-winning Day, Kennedy's latest collection of short stories is another tour de force dissection of modern life. From the ex-soldiers in a municipal swimming pool raging at their mutilated bodies to the hysteria lurking within family relationships, or the loveless loneliness of an anonymous one-night stand, each story is an exquisite contribution to what one character terms "a meditation on the meaningless brevity of existence".
2666
Roberto Bolaño
This posthumous translation of Bolaño's labyrinthine work veers from a band of academics on the trail of an obscure German author to the exploration of the Mexican border of Santa Teresa and a series of bloody murders. Grand in ambition, uneven in tone; the Chilean's masterpiece goes from priceless humour to dark, gory angst. It is available in this limited-edition box set from Farrar, Straus and Giroux in the US.
Q&A: Mathew Slotover
Co-director, Frieze Art Fair
These are straitened times – what are the challenges for Frieze this year?
We aim to keep it as exciting and forward-thinking as ever but we're sensitive that galleries are experiencing different trading conditions compared to, say, two years ago. Frame is a new section for galleries under six years old that will consist of solo artist presentations. In Frame we have 29 new galleries that range in geographical spread from Bucharest to Melbourne via Mumbai.
What else is new this year?
The introduction of our first ever stand prize, which will go to the most innovative stand at Frieze and will be judged by a panel of a curator, critic and collector.
What are you most looking forward to, personally?
The Frieze Projects programme, as ever. Seven artists have been selected by curator Neville Wakefield to engage with the specific conditions of the fair. Another highlight for me will be Frieze Music; we are working with Sadler's Wells to produce a performance conceived and choreographed by Turner Prize-winner Martin Creed.
Which other London shows will you have your eye on during Frieze week?
John Baldessari at Tate Modern will be unmissable. Baldessari himself will be participating in our Frieze Talks and the October issue of frieze magazine will dedicate 12 pages to him.
The seventh Frieze Art Fair sponsored by Deutsche Bank, 15-18 October, London, friezeartfair.com