Report / Darwin
Still evolving
As capital of the vast, sparse Australian Northern Territory, Darwin has been given plenty of room to emerge as a dynamic port town. This gateway to Asia is excited about its future – be it in property, pearls, or crocodiles.
Businessman Mick Burns is standing inside a shed filled with young crocodiles and casually picks one up. "Touch its belly. It's so soft, isn't it?" he says, holding the crocodile's snout shut. It's a sort of sweet moment from a hardcore man – in the summer, Burns spends 500 hours in helicopters flying to remote locations to forage for eggs in croc nests.
There are around 60,000 of these prehistoric creatures housed in sheds, ponds and tanks on the biggest saltwater crocodile farm in the southern hemisphere. Due to their aggressive nature and propensity to fight, a unique type of farming is required – a trade secret, in fact – to get perfect skins, which end up as luxury handbags, belts and wallets. Burns's Darwin Crocodile Farm now produces around 12,000 skins and turns over A$10m a year in what is an emerging industry. It is just one of many that are growing fast in Darwin, which has one of the best performing economies in Australia. "We're the new kids on the block. Darwin is emerging and growing. It has matured a lot in the last 20 years," says Burns, who has built up a mini-empire over 25 years that includes pubs, nightclubs and a funpark – with crocodiles. "We are small and reactive, and able to respond to business opportunities. There is not a lot of old money in Darwin so it's a great opportunity to get a bit of a start."
Burns's optimism is found among everyone you meet – from restaurant owners to developers to anthropologists. With a young, ethnically diverse population of around 100,000, the general view is that life is on the up in tropical and leafy Darwin, capital of the enormous Northern Territory and Australia's little front porch to Asia. The city – destroyed by Japanese bombing raids in the Second World War and a deadly cyclone in 1974 – has long had a reputation as a wild frontier, where the cowboys wear T-shirts and flip flops. In Aussie slang, it's very "bogan". The front page of the Murdoch-owned NT News has a stable of stories: crocodiles, UFO sightings, car crashes and brawls. Topless women in "titty" bars serve blokes with enormous beer appetites, and locals have a tendency to look down on anything "southern", particularly government policy.
Darwin's rich natural resources are at the heart of its success. Japanese and Chinese demand for its bauxite, ­manganese, oil and gas is growing. The mining and energy sector was worth nearly A$6.7bn (€4bn) last year and serious deals are still going down. Inpex, a Japanese oil and gas company, has plans to spend A$23bn (€13bn) in what will be the largest resource project in Australian history. A peak workforce of around 2,000 will be needed to build an 850km pipeline from Western Australia to Darwin, where a gas plant will also be built. New ­discoveries of uranium around the Northern Territory and expectations of more gas in the Timor Sea are also set to boost the economy.
The city has other assets that are drawing in the punters. Asian nations, particularly Brunei, Indonesia and Malaysia, provide the demand for the 300,000 cattle reared on Northern ­Territory stations. The Paspaley family owns the largest South Sea pearl company in the world, off the back of which they have expanded into retail, aviation, cattle and marine engineering.
With this investment comes a constant flow of new people. The population is expected to double in 20 years, and Darwin cannot build fast enough to house them all. Land shortage means rents and property prices are higher than they are in Sydney. An attractive traditional home on stilts goes for about A$650,000 (€380,000). Locals lament the high rises that are springing up, saying they are ruining the mellow flavour of the seaside town.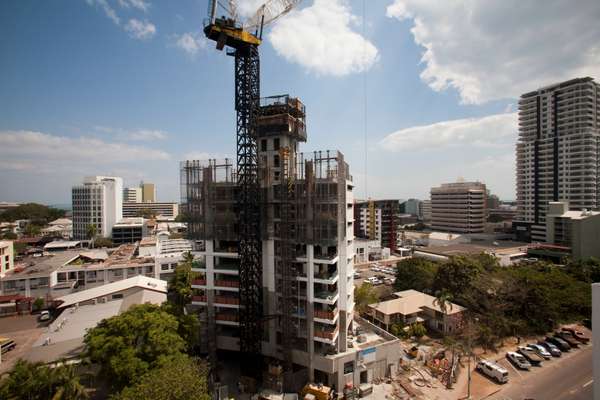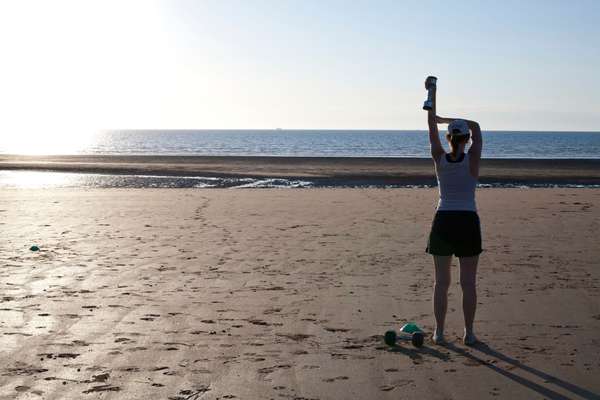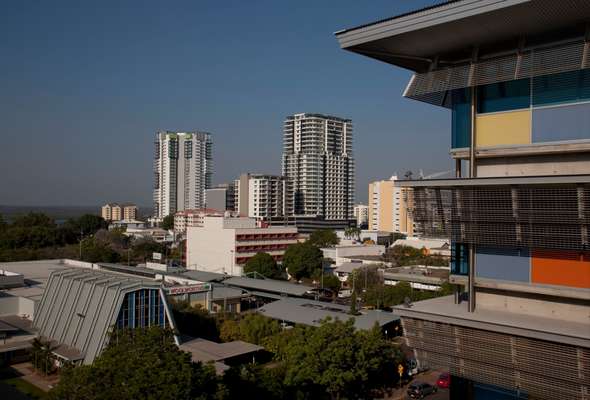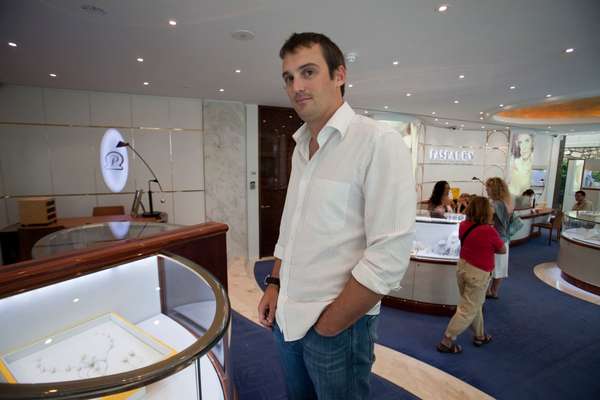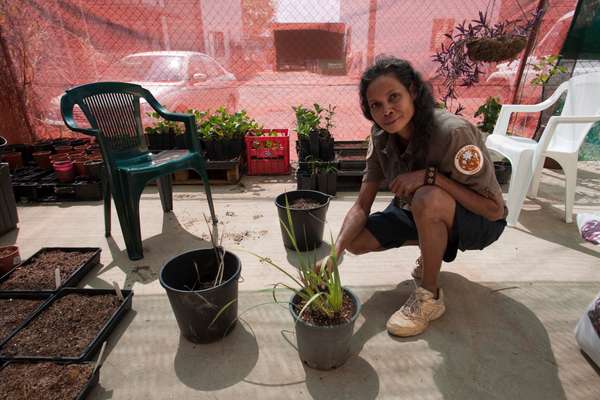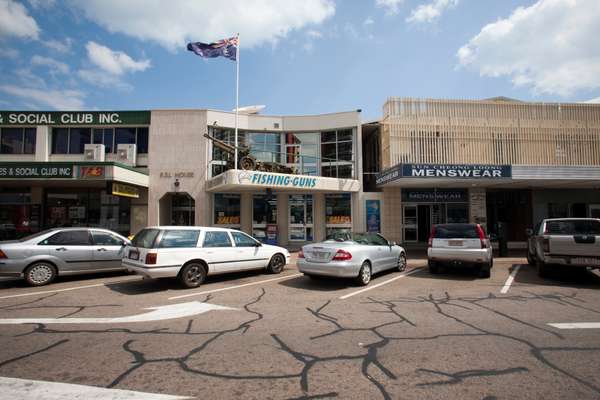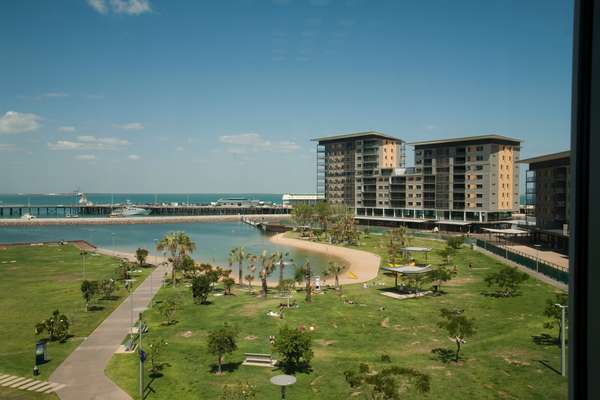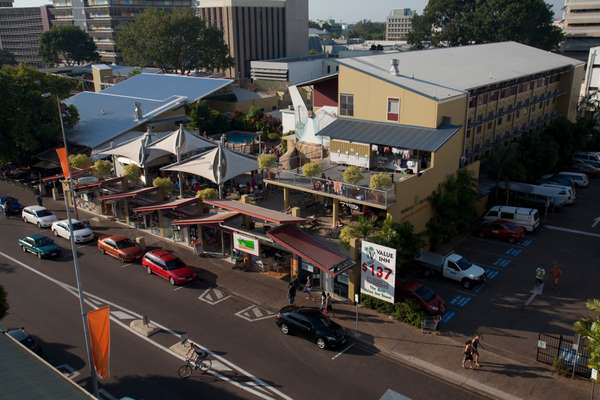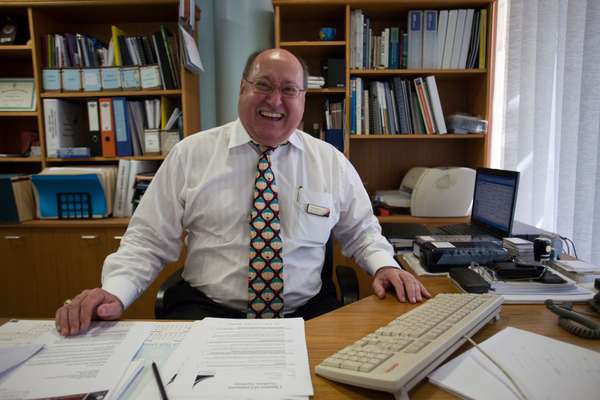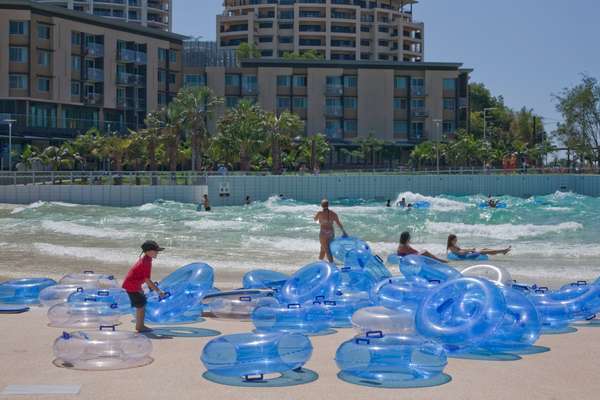 "The government really needs to be releasing more land," says Chris Young, ceo of the Northern Territory Chamber of Commerce. Unusually for a Territorian in business, he is wearing a tie, albeit a South Park one. "This is hindering businesses' growth because they basically can't house staff that want to move here."
The chatty Peter McVann from estate agent Knight Frank saw the lust for property in 2006 when he sold 109 apartments in one day after a ballot opened to buy apartments at the Waterfront, a major development at Darwin's Wharf, which includes a hotel, wave pool and impressive convention centre. It is still early days for the A$1.2bn (€690m) development, which will be finished in 2020 and will see the ­construction of three more finger wharfs, a marina and around 1,500 apartments.
One group that will soon have access to an enormous amount of land is the Larrakia, the traditional owners of Darwin. While the tribe may have lost its native title claim to the city in 2002, they will soon have recognised interests on the Cox Peninsula, 600 sq km of land to the west of Darwin. It's a long way off, but as Greg Constantine, from the Larrakia Development Corporation, puts it: "There is potential down the track for a whole new Darwin to be built."
Walking further along the Waterfront development – where a handful of locals are fishing – grey Navy patrol boats are moored in the harbour, a reminder that Darwin is a garrison town. In the early 1990s, large parts of the military were relocated to the city, which is an integral part of Australia's security strategy because of its geographical position. Now home to 13,000 members of the armed forces and their families, the defence department spent over A$1bn (€581m) in the city last year and with increased outsourcing, contracts to local companies were estimated in 2007 to 2008 to be at around A$270m (€156m). Yet, Darwin retains its languid seaside atmosphere. The climate can get unbearably hot and there is a dramatically stormy wet season. Swimmers have access to beautiful beaches, but only for six months of the year because of deadly box jellyfish and the odd crocodile.
The Aboriginal presence is unique for an Australian city, as is the access to their culture. Backpackers and old-timers in caravans stop off in Darwin before heading to the blockbusters of Australian tourism, such as Uluru, the famous red rock, or the iconic Kakadu National Park. Weekly markets at Mindil beach and Parap have an astounding array of Asian foods and crafts, a mirror of Darwin's proximity to the continent.
With the airline carrier Jetstar recently establishing Darwin as its Asian hub, there has been an explosion in cheap flights to places such as Singapore, Bali and Vietnam. Chris O'Brien, a father of four, has just moved back to Darwin after being away for 21 years. The son of missionaries, he grew up in an Aboriginal community which he left at the age of 19. He wrote music in Los Angeles and New York, and enjoyed a modicum of success in the Christian music scene before coming back to Australia and moving to Sydney.
"I always swore I would never come back here but I have," he says. "There are opportunities galore in the Territory." Five years ago, O'Brien started buying small businesses in Darwin, and having seen them take off, has wound down operations in Sydney. With a staff of 12, he now has four companies related to tourism, multimedia and events, and says the small size of the city means that he has access to ministers and mayors. O'Brien says another motivating factor is the lifestyle. "I come back here and I can take my kids out on a boat, I can take them down to the waterfalls. They can go to the park and ride their bikes on the street – we don't even let them out the door in Sydney."
Britta Decker, originally from Köln and living in Darwin for the past 13 years, says: "There are definitely opportunities for young, quality professionals." In 2006, she set up Agentur, an events management and marketing firm with Marijana Joerder, originally from Bosnia and Herzegovina. While these European women are seeing an opportunity to provide more professional services, others in the town still can't help but resist the outlandish: there is a bit of excitement about the potential UFO spotting industry.
Qantas, Jetstar and Virgin Blue have daily flights to Darwin from most state capitals in Australia. International flights come in from Singapore, Indonesia, Malaysia and Vietnam. The Ghan, a train from Adelaide to Darwin via Alice Springs, takes two nights through the red heart of Australia. Darwin's buses are a simple way to get around costing A$2 (€1.15) for three hours of unlimited travel. The population prefers to use cars, especially 4x4s covered with as much mud as possible. A flat city, it is good for bike riding when it's not too hot – which is most of the year.
01 Public transport: It is infrequent, inconvenient and needs an overhaul.
02 Housing: It is difficult to find a place to rent and if you do, it's expensive. The government needs to provide affordable housing if it's going to maintain the eclectic population that has kept the city charming.
03 Retail: With so many young professionals, there's a market for shops with a bit more style.
04 Tourism: The shore has so much green land that it is crying out for a low-key resort with a swim-up bar.
05 Heritage: The town needs more building of traditional homes on stilts – there's no better way to take in the dramatic weather.
The best places to eat are the lively markets where stalls sell fantastic Asian foods at Mindil beach and Parap. For high-end shoppers, there's Paspaley, where pearl necklaces can sell for up to A$500,000 (€290,000). The Smith Street Mall sells all you need from crocodile underwear to beer coolers. The city also has some excellent Aboriginal art galleries – Outstation at Parap Mall may be a short journey from downtown but it's worth the trip.
The stunning Lichtfield National Park is only an hour away and is filled with stunning rock pools, waterfalls and bushland.
Population: Around 100,000 in Darwin and Palmerston (20km away).
Earnings: A little higher than national average.
Tax: Reform has resulted in cumulative tax savings of A$321m (€186m) since 2001. For firms with wage costs of up to A$5m (€2.9m), the Territory has the most competitive payroll tax scheme.