Vertical gardens / Tokyo
Up the wall
There are several striking elements to the new Marunouchi Park Building in Tokyo, from its soaring office tower to the perfect replica of a 19th-century red brick building. But the most intriguing of all is its garden, which turns the idea of having green space on its head.
Nihon Chiko, a 56-year-old company based in Saitama prefecture, is best known for providing stabilising equipment for telephone cables, street lights and road signs. But it is also responsible for the "vertical gardens" that grace the new Marunouchi Park Building in Tokyo. The move into greenery – which now accounts for €3m, or 5 per cent (and growing) of Nihon Chiko's business – came 15 years ago when the company adapted its technology to anchor trees that were brought in to beautify urban developments. Five years ago they started looking at ways to cover roofs and walls in greenery.
"Building regulations say that a percentage of new commercial buildings have to be green," says Toshiyuki Hosoya from the company's environmental division. "Most developers don't want to use valuable space for a garden, so they will look for other ways to meet their obligations, such as planting on the roof or walls." Since identifying this niche market, the 14-strong garden team has overseen the greening of everything from hotel and car park roofs to school walls. While Frenchman Patrick Blanc might be recognised as the celebrity gardener of choice for his attention-grabbing "vegetal" walls, Nihon Chiko is looking to be the Toyota to Blanc's Bentley.
The man in charge of plant technology is Shinichi Kikuchi. He spends his time testing plants to see how they react to different conditions – limited water, shady north-facing locations and direct sunlight. The Marunouchi columns, each of which carries 21 different plant species, are the company's most ambitious to date and Kikuchi spent over a year testing plants on a 6m structure at the entrance of Nihon Chiko's head office. A section of the company's roof is covered in turf and even the car park is lined with mini vertical gardens where Kikuchi is trying out different plants, vegetables and soils.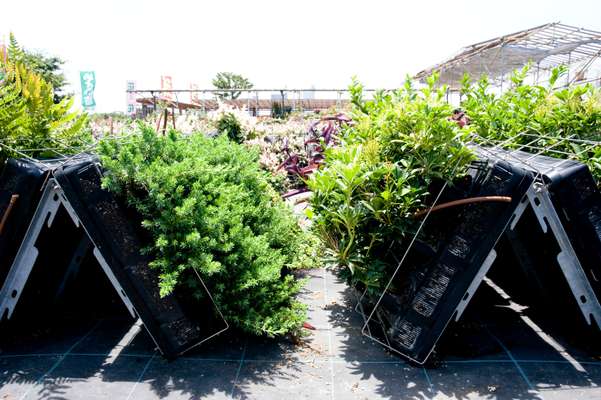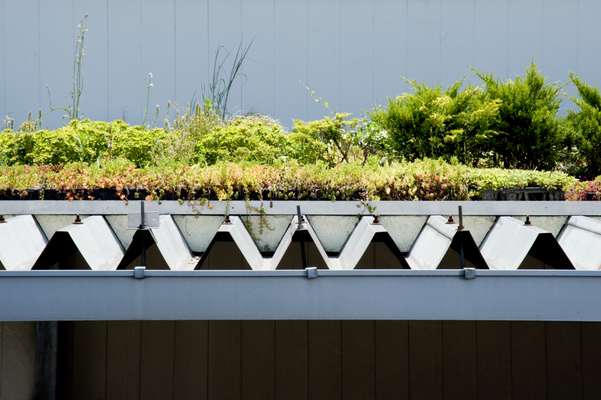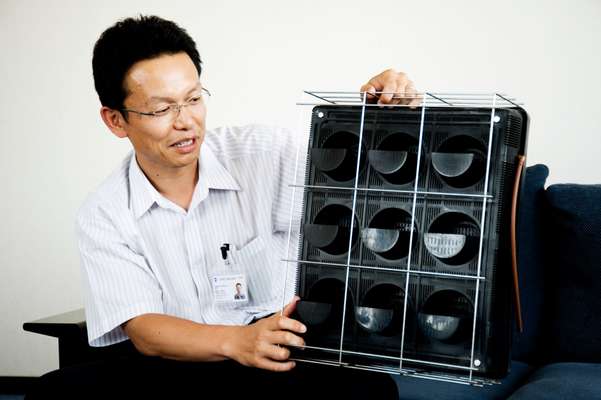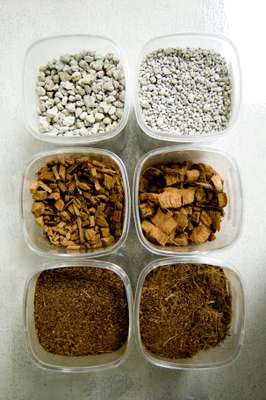 "The most difficult thing about gardening vertically," he says, "is getting enough light and water to the plants." Nihon Chiko has developed a special device – each unit can hold nine plants – which allows greenery to thrive on walls in a minimal amount of soil. For the Marunouchi project, the team used 1,200 units. The plants sit in a pocket of soil backed up by a vertical layer of porous volcanic stone and ground coconut fibre and another of urethane and polymer matting that helps retain water. Each plant is fed and watered through small tubes that connect to a central automatic watering system. It's a complex process – and explains why the developers, Mitsubishi Real Estate, spent ¥30m (€220,000) on its verdant columns. Variegated evergreens work better than flowering annuals and all require special care particularly during Japan's rainy season.
A short drive from the company HQ is Minuma-tambo, an unexpectedly rural corridor of market gardens and allotments between the cities of Kawaguchi and Saitama. Here, at the Rhythm & Garden Nursery, owners Takao and Chieko Ishii nurture the Nihon Chiko plants until they are ready to be transferred to a building.
The benefits of wall and roof planting are not purely aesthetic. A metal roof is considerably cooler with plants than without – particularly in the hot Japanese summer – and this in turn lowers the temperature inside the building (by an estimated 2C) and the need for air conditioning. Japan's Ministry of Land is sponsoring a Nihon Chiko project to test the viability of covering buildings in plants as a way of reducing the heat island effect, which is becoming more noticeable every year in Tokyo.
Upcoming projects include a factory in Bangkok, an apartment building in Taiwan and a school in Tokyo. The environmental division will account for nearly 8 per cent of the company's business this year and if Tokyo gets its green Olympics in 2016 – the results will be announced in October – it will be called on to clad roads and buildings in greenery.
Meanwhile, Kikuchi and the team are keeping a close eye on progress in the Marunouchi garden. "The plants are growing at different rates," he says. "The ones in the sun have to be trimmed, others in the shade might have to be ­replaced. It's such a conspicuous site – we want it to look its best."
01 Marunouchi Park Building, Tokyo. 02 Tokia Building, Marunouchi, Tokyo (for which it won an award from the "Nikkei Shimbun").
03 Entrance Arch to JR Musashisakai Station.
04 Tressa Yokohama commercial complex, Yokohama.
05 Bicycle Parking, Ogikubo, Tokyo.
Be a wallflower
01 Trachelospermum asiaticum or Asiatic Jasmine – has coloured leaves that change with the season: green in spring, pink and white in summer and red in autumn. Good forcoverage, resistant to bugs.
02 Canariensis – big leaves and fast growth (used sparingly).
03 Farfugium Japonicum or Crested Leopard – big, round leaves with dots of yellow, can grow on north facing walls.
04 Sarcococca – doesn't grow fast but thrives even in shade.
05 Bergenia – a vertical garden favourite, it is a strong plant with pink flowers.