Bree Street / Cape Town
Bree and easy
Bree Street's affordable rents and industrial past mean design schools stand next to car mechanics and menswear boutiques alongside panel beaters. The contrasts are beautiful.
Less touristy than Long Street and more diverse than Kloof, Bree's bigger spaces and cheaper rent have encouraged an influx of new business to take advantage of a Cape Town street that feels removed from the rest. The historic core of Central City, Bree Street is a vibrant pedestrian-friendly strip that benefits from having the Houses of Parliament just three streets away. The resulting police presence is also an important asset to the neighbourhood – so while Bree is edgy, it's still safe.
The best thing about Bree is the unplanned retail offering. The street will pinball its visitors from the renovated basement of a 208-year-old church into a 31-year-old motorcycle shop before directing them from a brand new menswear boutique into an unusual wine bar.
"It's a nice mix," says tattoo artist Tyler B Murphy. "You'll have the mechanics Rivets and Rockets burning their off-cuts in a metal drum across the road and Ferraris pulling up to the plastic surgeons next door." Bree is a street still growing into itself, and while it's inevitable that this burgeoning boulevard will soon be completely gentrified, at the moment its beauty is its diversity. Design schools, plastic surgeons and photographic studios stand shoulder to shoulder with panel beaters and tool hire plants.
"There used to be a foundry down the road," says Kevin Swanson of Mike Hopkins Motorcycles, which explains the remnants of heavy industry. "But Bree is getting trendier and slowly more workshops will get pushed out into industria."
Terri Carter, project manager at Cape Town Partnership, says: "Next year there will be a dedicated bike lane and the city's first post-apartheid skyscraper, Portside, which will take up an entire city block." Hopefully all the new will continue to work with the old, instead of ousting it, because it's the gritty utilitarian practicality that lends Bree Street a certain authenticity that cannot be replicated.
108: Cheyne's Diner
Cheyne Morrisby offers a bespoke eating experience in a hardworking kitchen by inviting his guests to get involved in their meal. This could mean sipping an aperitif while watching Cheyne prep a starter or chopping onions. For Cheyne, it's up to the customer how they enjoy his diner.
cheynemorrisby.com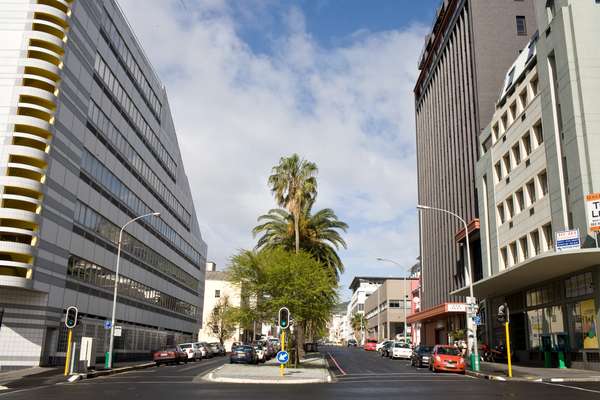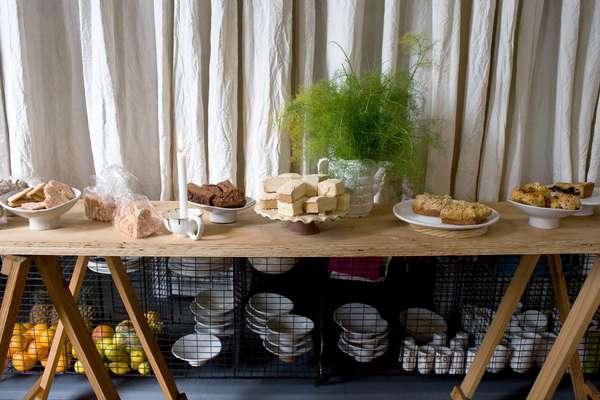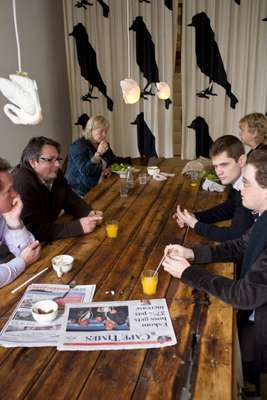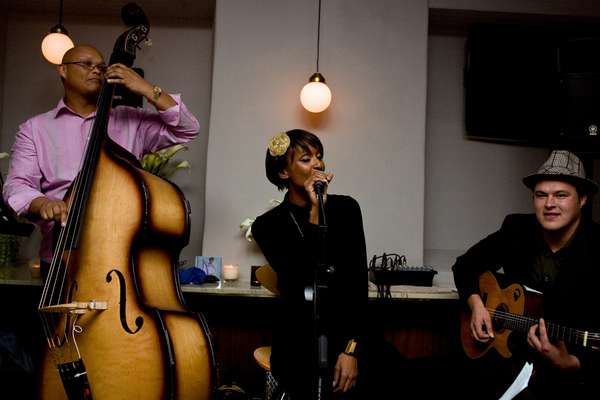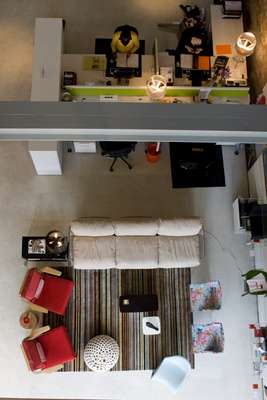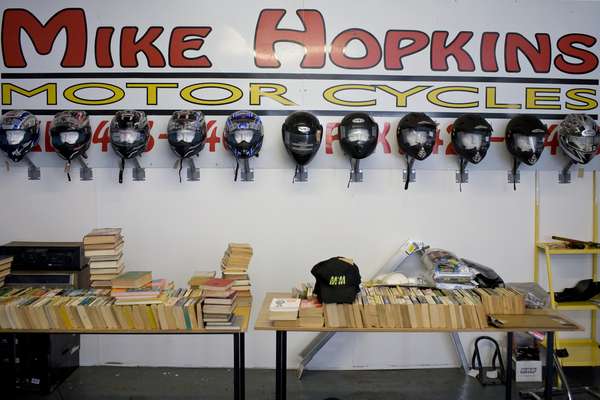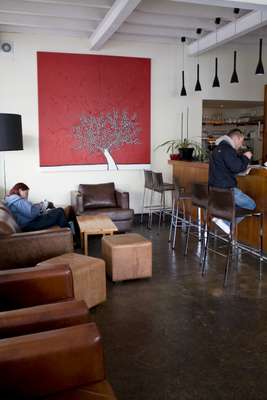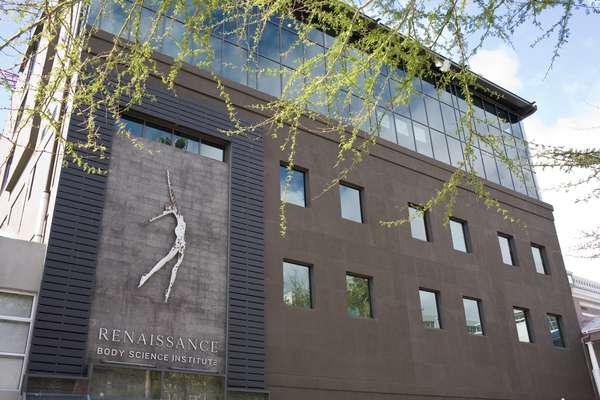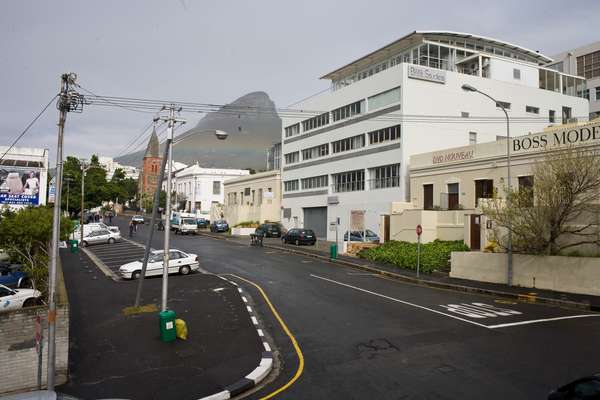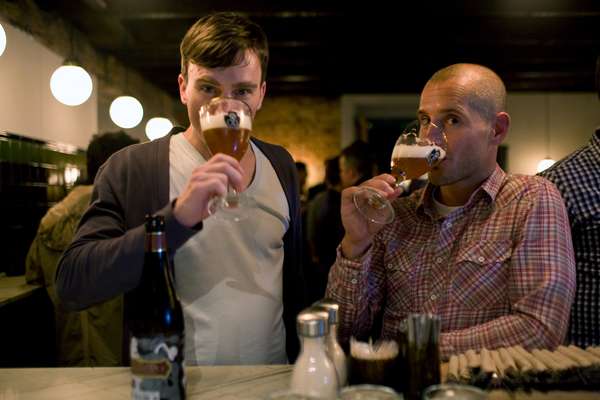 70-72: Twiice International
With classic designs by Charles and Ray Eames, the Bouroullec brothers, Shiro Kuramata, Frank Gehry, Zaha Hadid and Ron Arad, this is a furniture shop so nice they named it Twiice.
twiice.com
92: Caveau
This is a wine bar and deli that refuses to give in to wine snobbery. The exhaustive wine list has been creatively categorised – easy drinkers, discoveries, food friendlies, vintage reserves, rarities and giants – because the owners believe that wine should please, not baffle.
caveau.co.za
104: Blue Blood Denim, St Stephen's Church
As much attention to detail has gone into the shop's interior – exposed stone, copper cabinets and an antique workbench counter – as in a pair of the Dutch independent's denims. This is their first location outside of the Netherlands.
bluebloodbrand.com
110: Brewers & Union
What was the burnt-out space of a soup kitchen now houses beer, charcuterie and live music. Vida e Caffe founders Rui Esteves's and Brad Armitage's latest effort is in the basement of a 208-year-old church, and focuses on handcrafted, organic, small-batch product.
andunion.com
127: Birds Boutique Café
This is the closest you'll get to a platteland farm stall this side of the city. The wooden trestle tables, milk crate seats and canned bird song are an exercise in whimsy, but it's the simple, seasonal and solid organic fare that brings back the regulars.
133: Mike Hopkins Motorcycles
Established in 1978, this is the longest-standing motorcycle business in Cape Town. Built on a love of riding, the official Triumph and Kawasaki dealer services bikes, sells apparel and protective gear, supplies parts and will advise you on which route to take on your next ride.
Olive Green Cat
On the corner of Bree and Wale Street, Ida-Elsje's and Philippa Green's retail space is located in front of their heavy-duty workshop out back. Big mallets, hot ovens, crucibles and blow-torches produce jewellery just steps from the showroom.
olivegreencat.com
166: DVD Nouveau
The knowledgeable staff are happy to make suggestions from their huge range of art house, foreign, classic, gay, documentary, mainstream and children's DVDs; but it's more rewarding to lose yourself in this semi-detached house that flanks the Boss Model Agency.
dvdnouveau.co.za
181: Sins of Style
After 11 years of paying his dues, the skateboarding graffiti artist Tyler B Murphy now co-owns a tattoo shop, specialising in richly finished bodywork. Every tattoo is drawn from scratch.
sinsofstyle.com
183: Renaissance Body Science Institute
Skin care, anti-aging products, plastic surgery, dentistry, fashion consulting and even life coaching are on offer here as well as a gym with wraparound city and mountain views.
renaissancebsi.co.za
185: Jardine Restaurant
Using South Africa's finest seasonal produce, the Scottish chef George Jardine creates his contemporary European cuisine in a building that has been home to butchers, chocolatiers, jewellers, radio DJs and Scientologists. Many happy diners will ensure that the space remains a restaurant.
jardineonbree.co.za
201: Scoot Doctor
If you've ever tried to park in town you'll understand why so many Capetonians ride scooters. Petrol is cheap, you can park them anywhere and, thanks to the Scoot Doctor, your vintage Lambretta or classic Vespa will always run like a dream.
scootdr.com