Fashion / Global
Fashion
Briefing
A new retail concept "Present" in London's Shoreditch, smart leather sneakers in Milan from design team Twentyfourseven, and a collaboration between Danish clothing brand Soulland and one of Copenhagen's oldest milliners, Andersen & Berners Hattefabrik.
Here and now
London [PRESENT]
Opened this summer in London's Shoreditch, Present is the new retail concept from Eddie Prendergast and Steve Davies. As purveyors of the Duffer of St George, they were instrumental in the Cool Britannia fashion scene in the 1990s. Now they're hoping to add a grown-up edge to things, bringing international gems such as Der Sammler Solo, Haversack and Limoland to London, as well as stocking British brands such as Nigel Cabourn.
Besides their own small Present clothing range, the retailers are also embarking on a series of collaborations, kicking off with a brogue boot made with Tricker's and available in four colours. And while you're in the neighbourhood, head in for a coffee – the boys have hired 2009 world champion barista Gwilym Davies to knock up the espressos.
present-london.com
Monocle picks:
Present's own-label Made in Scotland cardigans
Resistance RT baseball jacket
Cire Trudon 'Spiritus Sancti' scented candle
Sneaker peek
Milan [VOLTA]
Volta, the new shoe brand from Milanese design team Twentyfourseven, aims to bridge the gap between Church's and Tricker's with its smart leather sneakers. Using Italian soft lamb leather, the unisex boots come in six colours, ranging from green to navy.
twentyfourseven.it
Cap it all
Copenhagen [SOULLAND]
Silas Adler set up the Danish clothing brand Soulland when he was just 17. Now a far-from-geriatric 23, he has launched his fifth proper collection, featuring a collaboration with one of Copenhagen's oldest milliners, Andersen & Berners Hattefabrik, to produce this all wool cap that's part-postman, part-gendarme. "It has gentlemanly qualities combined with youth and playfulness," says Adler.
soulland.eu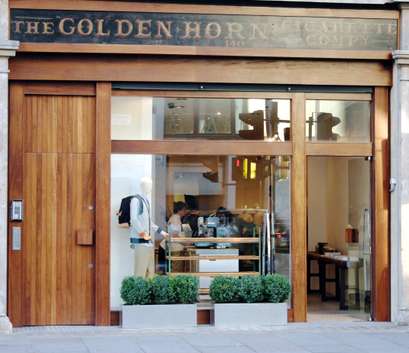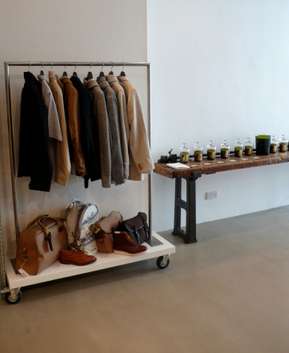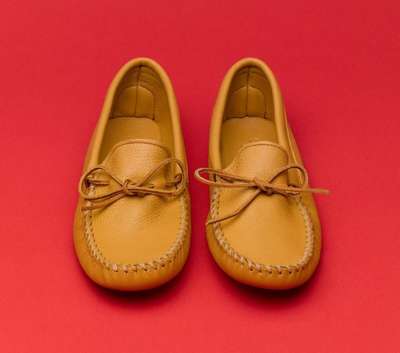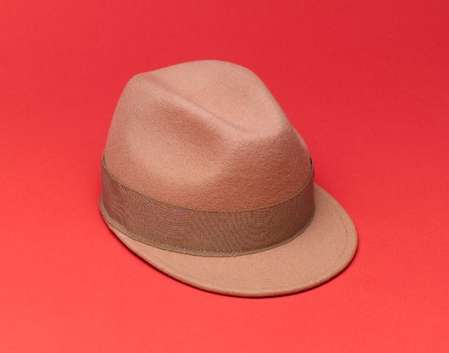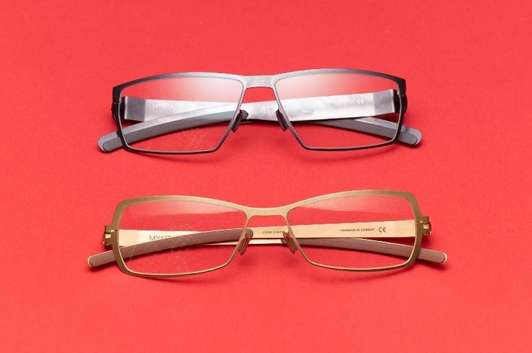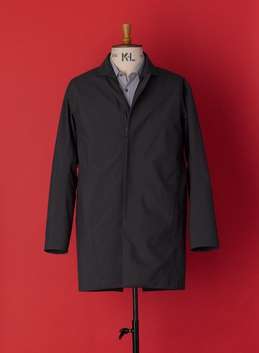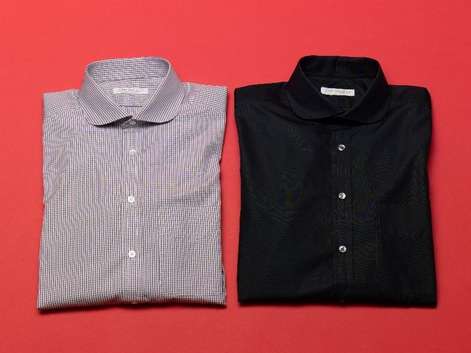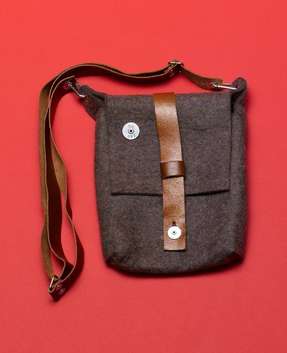 Great feet
South Korea [CNYTTAN]
Set up by two London-trained Korean designers, Tim Yoon and Hae-rim Kim, Cnyttan is a Made in Korea sock brand. The materials are top notch and the socks are handlinked – a tricky technique of closing the toe seam by hand rather than overlocking, which creates an uncomfortable ridge.
cnyttan.com
Motor shoe
US [MINNETONKA]
They may be responsible for the frilly boots Kate Moss has been stomping around in for years, but the guys at US heritage brand Minnetonka Moccasin have been producing traditional native American footwear since 1946. Adding a European flavour to things, it's these pared-down driving shoes in mustard coloured deerskin that we'd like to get our toes stuck into.
minnetonka.co.uk
Eyes for you
Berlin [MYKITA]
This year the German eyewear brand has launched stores in Vienna and Paris to accompany its Berlin flagship which opened in 2007. Just five years old, Mykita produces all its frames by hand in Berlin. We have these two models in our sights: for him the Giovanni, and for her the gold Ina.
mykita.com
Get clerical
Kent [JOHN SMEDLEY]
Derbyshire-based brand John Smedley has released its first range of tailored shirts as part of its autumn menswear collection. Designed to pair with its trademark knits, the five styles are produced in Kent by a factory used by many Jermyn Street tailors, and have been specially designed with cleric collars and special cuffs to sit just-so under a Smedley sweater. For the full look, the brand has also launched a collection of five trousers, made in moleskin and wool.
johnsmedley.com
Rugged good looks
Vancouver [ARC'TERYX VEILANCE]
Canadian firm Arc'teryx, known for its hi-tech ski-wear and outdoor clothing, has made its first foray into fashion this month with its Veilance menswear collection. Carrying the tagline "Form follows function", the collection has been designed by Central St Martins graduate Conroy Nachtigall with a distinctly engineered flavour. Ranging from raincoats to shirts, all the garments are manufactured using a series of durable materials, including Gore-Tex.
veilance.arcteryx.com
Hot shot
Tokyo [HAVERSACK]
Set up in Tokyo almost a decade ago, Haversack was named after the utilitarian bags handed out to US infantry in the early 20th century. Not coincidentally, designer Koji Norihide specialises in workwear influenced by military details and outdoor pursuits such as hunting and shooting.
haversack.jp
Q&A - Mauro Bianucci
Carga, New York
Mauro Bianucci trained as an architect in his native Argentina, before moving to New York to work as a retail architect in 2000. In 2006, he launched his felt and leather bag collection Carga.
How did you set up Carga?
I was working for the official architectural department of Estée Lauder, and worked on all its brands and shop-in-shops. I had some felt lying around one day, and turned it into a bag. One of the perfume bottle designers saw it and left a note on my desk saying, "You have to make one of these for me." Two days later, he said two of his colleagues wanted one. Soon I was spending all weekend making them, with a long waiting list, so I flew down to Argentina and created this small workshop with two workers there.
How has your industrial design background influenced your collection?
There's something about the materials I use, they are honest about their rawness and what they are. There is no clear branding. The bags are not made like bags, there is no sewing – they are cut and then assembled with a ribbon. They are made as if you were building something.
Who are your customers, the fashion or arts crowd?
The fashion stores want a new collection every six months, and have had a hard time understanding that mine is an evergreen collection. At the beginning I made three bags, now it's just five [models]. Lately we've been getting more design stores, and we're trying to shift focus into that world.