Hyundai Card / Seoul
Going logo
In a city known for flashy advertising, financial services brand Hyundai Card chose the opening of a new subway line to launch a campaign based on subtlety and simplicity, and the Zen-like hoardings have entranced passers-by.
In one of the world's most ferociously competitive business capitals, a series of posters adorning four stations on Seoul's newest subway line has been drawing puzzled looks: bar a small image and a minimal corporate logo, each ad space is a plain white sheet.
"The concept is 'less is more'," says Park Se-hun, chief marketing officer of Hyundai Card, the finance group that placed the ads. "Subways are usually hectic, crowded, so trying to be loud is not very effective." Indeed. In a Korean adscape characterised by flashing LED screens, ubiquitous electronica and doumis – uniformed female attendants who waylay passers-by with promotional materials – Hyundai's Zen-like approach has imparted a rare calm. It has also ­captured interest. "People think, 'What the hell is this?'" Park says. "The initial ­response has been curiosity." The ads, executed by TBWA, feature a logo and small image in the corner of each blank sheet. An ad for Hyundai Capital, an auto financier, depicts a little car; an ad for Hyundai Card, a credit card. The most iconic one features an eraser, symbolising the excision of visual and textual clutter.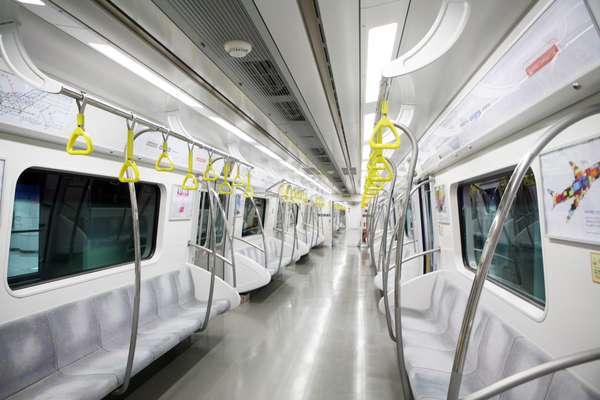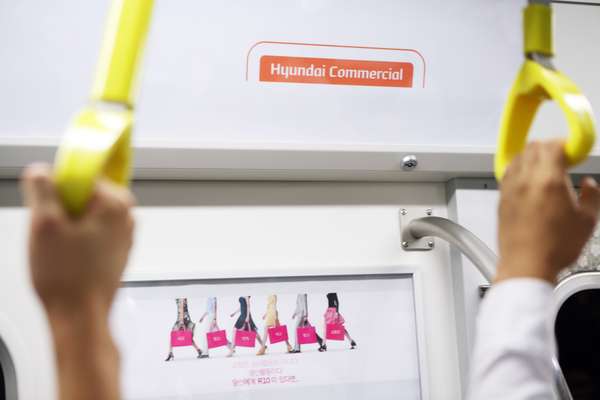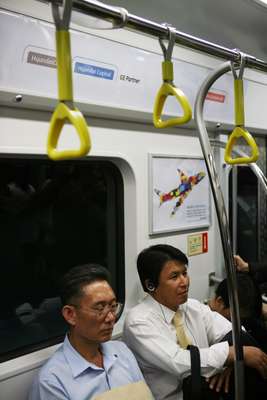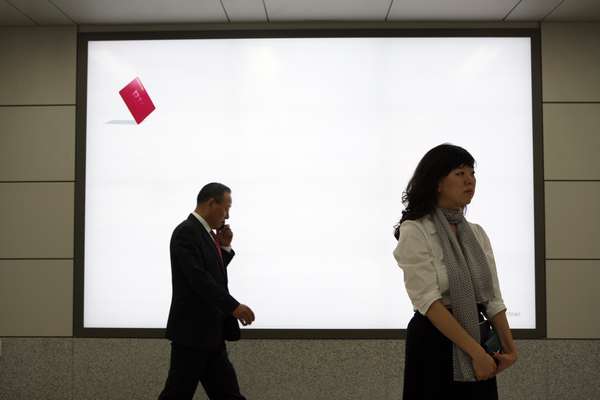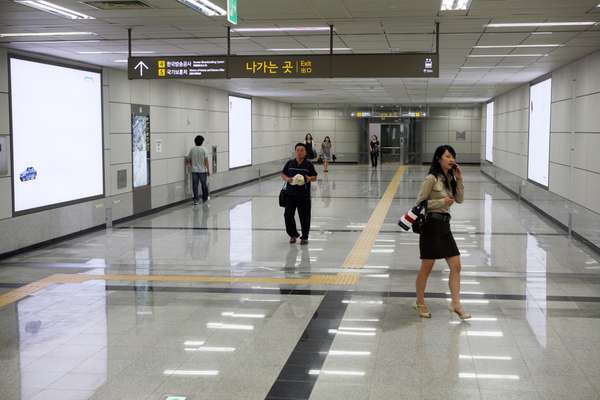 According to Park, the concept segues with Hyundai's overall communications approach, which is governed by principles including: less is more; create, don't copy; simplify; and build layers of information. "If your logo says enough, you don't have to say much," adds Fiona Bae, a Hyundai communications manager. "In ad terms, this is the supreme stage: To be minimal."
Les Edwards, vice president and managing partner of Seoul-based ad firm DDB, says, "It reminds me of the work VW did back in the 1960s, with their 'think small' campaign – a very small VW on a white page – that shook up the norms of creativity. And the concept of a 'roadblock' in a subway station – totally dominating that space and the medium – is great."
The campaign kicked off with the opening of the new subway line – Line 9 – on 24 July. Hyundai pre-bought all ­advertising space in four stations – as well as all the space inside four of the 16 trains plying the line – for three years for KRW60 million (€33,500) a month. The stations are on Yeouido Island – Seoul's finance ­district – which is a prime ­location for catching the attention of the well-off and influential.
However, Hyundai will not maintain blank spots for the full three years. The company plans to replace posters with LED screens – but those screens will display digital artwork, not ads. More broadly, the subway ads are part of Hyundai's "place branding" campaign. Another is a light display at a central Seoul bus terminal, and coming soon is a concept Park believes is a world-first: a branded airport lounge at Seoul's ­Incheon International.
The company is well positioned to market aggressively – albeit in a low-key manner. South Korea is leading Asia out of the recession, with the best GDP growth results for the first half of 2009 among OECD nations. Defying the global ­economic crisis, Hyundai Card enjoyed its best-ever year in 2008, and has seen revenues increase 19 per cent, year-on-year, in the first half of 2009.
Where ads have been subtracted
In 2007, São Paulo's mayor, Gilberto Kassab, imposed an almost complete ban on outdoor advertising in the city. Until then, buildings and highways had been seen as ideal places to put giant legal, and not so legal, poster sites. Kassab was tackling what he saw as the visual pollution of the city. Some 15,000 hoardings were removed and the city's residents gave a big thumbs-up to the project (Kassab also tackled people handing out flyers). He's not the only leader to have an aversion to advertising – although most other leaders with a commercials twitch tend not to be democratically elected. Libya's Colonel Gaddafi, for example, has been strict about keeping Tripoli ad free. Although his antipathy towards poster campaigns does not seem to extend to ones that features his good self.