Røros-Tweed / Røros
Warm front
Røros-Tweed has been weaving Norwegian lambswool products since 1939, building on a local tradition that goes back centuries. Rescued from bankruptcy in 1968, it is now supplying some of the world's top designers.
In Røros, locals casually speak of Christmases when the mercury dropped down to minus 50c (minus 20c is considered mild in winter). No wonder then that some of the world's warmest woollen blankets are made here.
Røros-Tweed, whose client list includes the Japanese Emperor, Christian Dior and a range of high-end design boutiques, produces its blankets exclusively from Norwegian lambswool. Due to the climate in Norway, its insulation properties are considered superior to any other wool, such as merino or cashmere. "The curling of the wool makes it flexible and bouncy and leaves room for insulating air in the fabric," explains Erling ­Digernes, 28, who runs the company ­together with his father Arnstein, 66.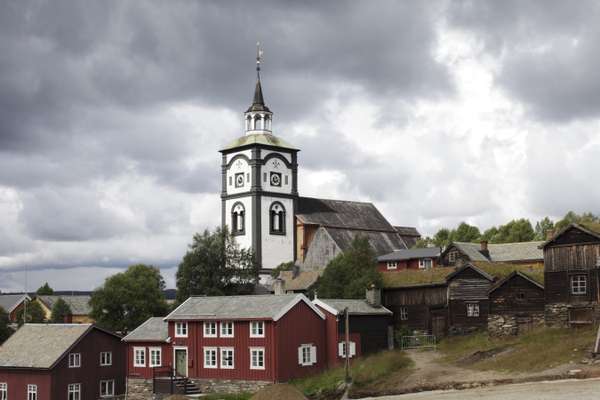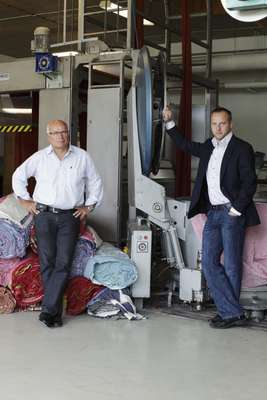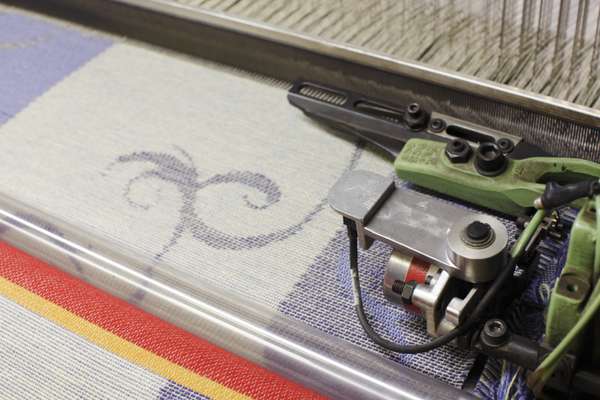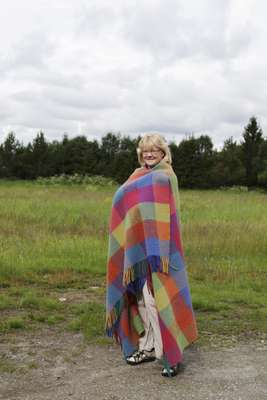 Røros-Tweed's history is closely linked to the history of the town, where copper was mined from the 1600s to the 1970s. Despite the success of the mines, the workers remained poor and life was hard. When Peder Hiort, the childless ­director of the mine, died in the 1700s, he left his money to a foundation, which was to give people in the region free yarn and teach them to weave. That way, they could at least keep warm – and acquire a new skill. This home production was commercialised under the name Røros-Tweed in 1939 but the original company was badly managed. In 1968, Arnstein, who owns a yarn factory in a nearby town, bought it.
"It was technically close to bankruptcy. But it had an interesting background and a good name, and the people were skilled," says Erling. At that time, the firm was making all kinds of wool products, such as curtains, upholstery and clothing. Arnstein streamlined the ­production to focus on blankets, pillows and Norwegian national costumes and ­invested in top-of-the-line machines. While other companies have moved manufacturing to cheaper countries, and Norway's once large textile industry has almost disappeared, Arnstein stayed put.
Quality has always been connected with Røros-Tweed's name and design has become the main competitive element. The company has invited Torbjörn ­Andersson, formerly with the design agency Norway Says, to design a new line and duo Arne & Carlos is another partner. Tradition is constantly present, however, and many of the company's latest designs feature patterns created decades, even centuries ago.
But what about the tweed? That was also made here in the early days, and the name stuck. Who knows, hopefully it will make a comeback some day.
rorostweed.no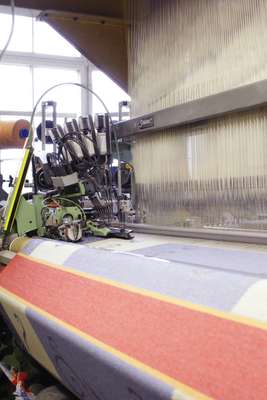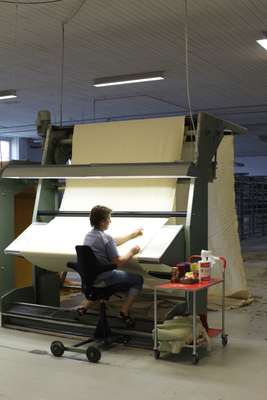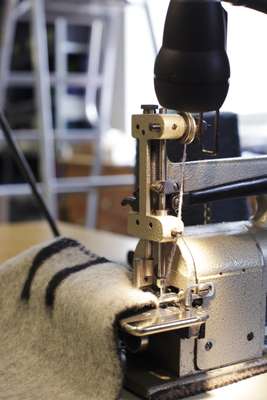 Weaving the yarn
Røros-Tweed uses yarn made of Norwegian lambswool. All the yarn comes directly from Rauma Ullvarefabrikk, Arnstein's other company.

Pattern making
The fabrics are woven on German Dornier machines, which, in the hands of skilled craftsmen, are able to weave more or less any pattern.

Quality control
Before wet and dry finishing all fabrics are examined by hand. Most flaws can be mended here, and very little fabric goes to waste.

Texturising
To achieve Røros-Tweed's signature fluffy quality, the fabric goes through a machine, which raises the fibres with tiny needles.

Edging and packaging
Lastly, the edges are stitched and the labels, featuring Røros's town church, are attached.