Business / Global
Business
Briefing
How Bulgaria became a world leader in snail production, the material difference of the new Boeing 787 and the German gunmakers tapping into the US market.
Fujitsu, Japan's number one IT service provider, brings out a super computer in 2010 that will be 10 times more powerful than today's fastest computers. The hope is that it will produce breakthroughs in medicine and environmental science. Watch this space.
The race is on
Bulgaria [SNAIL FARMS]
An oddly fast-paced race is on to boost the global snail supply. Demand has been boosted by recent pharmaceutical and cosmetic applications for snail flesh and shells. Plus, the ­free-range snail population is decreasing and they are becoming harder to find.
Bulgaria is well-placed to establish itself as a major market player in 2010 – assuming no-one starts complaining about the taste of farmed snail meat. Bulgaria exported around 850 tonnes of snails and snail products in 2009 – six times more than the previous year. In 2010, exports and prices are expected to double, according to Simona Mollova, the CEO of Bulgaria's National Snail Breeding Cluster.
"Because the vacuum on the international market is so big, producers are able to set their own prices," says Mollova. Start-up costs are low and many Bulgarian farmers, disappointed by post-Communism agriculture, are looking to snails. Mollova expects 300 new Bulgarian snail farms to start up in 2010. New products to enter the market in the coming year will ­include orange-coloured carrot-fed snails that also taste of carrots, as well as mint-flavoured snails. Yum. New blends of snail caviar will also appear on the shelves of European shops.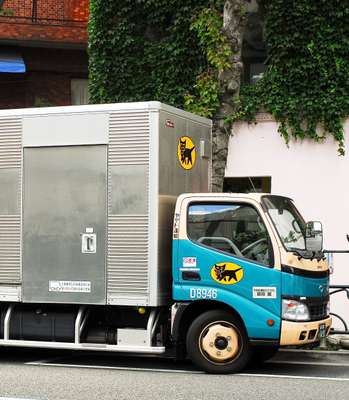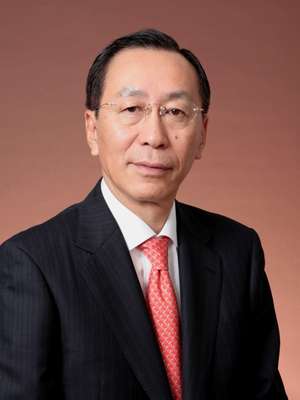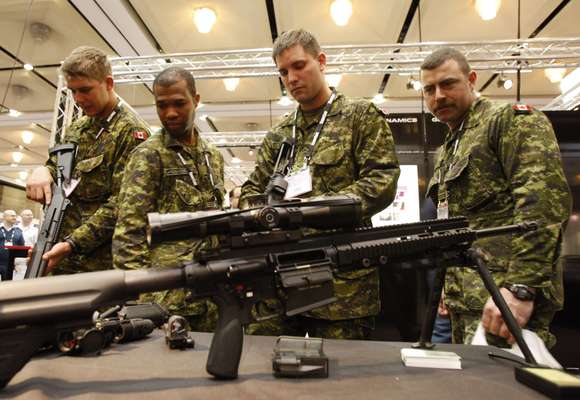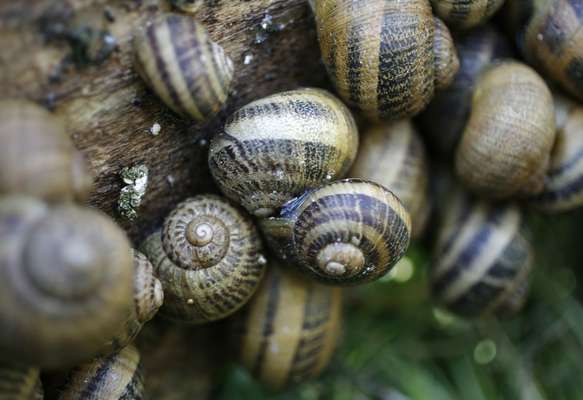 Although the most popular edible variety, Helix aspersa, is not a native to the country, Bulgarian-raised snails have three advantages: ecological cleanliness and rich soil; naturally occurring digestion-helping bacteria such as Lactobacillus bulgaricus (of which Mollova's fellow countrymen are understandably proud); and low production costs. Plus snails are a green food. The farming is done by hand and is chemical-free. This is not because of the beliefs of farmers, Mollova says. Rather, there are simply no machines with enough finesse to do the work.
Foodie nation: five more Bulgarian products
Caviar: One of the top EU exporters
Foie gras: Europe's second biggest producer after France
Rabbit meat: Big potential due to Bulgaria's recent entry in the growing EU market
Ostrich meat: Becoming more popular for its low fat, low cholesterol red meat
Wild mushrooms: Rural regions have a Klondike-like craze for wild-mushroom-picking
Red letters
China [DELIVERY]
Sending a parcel is more pleasure than stress in Japan thanks to the punctual and efficient national delivery services of Yamato Holdings. Now, the company is expanding overseas – to China.
A new home delivery service, known in Japan as "takuhai", begins operating in the Shanghai city area this January. In its first foray overseas, the company will offer six time-slots alongside popular specialist services such as Cool Takkyubin, which allows the delivery of temperature-controlled food products. Its expansion is timely: while Japan's new government attempts to revive the still flagging economy, China continues to grow.
Packing heat
Germany [ARMS]
Europe's leading manufacturer of pistols and rifles, Germany's Heckler & Koch, expects 2009 to have been the most successful year in its 60-year history.
Not only is trade in weapons strong but many choose this firm for the perfect craftsmanship of the Swabian engineers who spend hours on each gun. Many are entirely handmade.
The German government chose to spend €3m from its economic stimulus package on 1,000 of its submachine guns for the army. Heckler & Koch is also producing pistols for the private market in the US – and plans to produce rifles there too.
Q&A: Moriyuki Ohnishi
Toray Industries
Japan
If the Boeing 787 Dreamliner finally takes to the skies in December as promised after two years of delays, one firm that can breathe a sigh of relief is Toray Industries. The Tokyo-based firm has produced one of the most innovative aspects of the new aircraft's design – the plastic composite used for its structure. Moriyuki Ohnishi is vice-president of Torayca Division at Toray.
How will this set the new Boeing apart from conventional aircraft?
In a traditional plane, hundreds of different parts would be fabricated and assembled to make a single section. Today, using material from Toray, suppliers produce major structural pieces as a single part – improving efficiency and reducing the complexity of hundreds or thousands of parts.
How big an impact is the 787 going to make on the industry?
Its efficiency will be about 20 per cent greater than the current generation of planes – fewer emissions, greenhouse gases, and less environmental impact. The 787 also offers new levels of comfort. Toray's materials are literally the backbone of these advances in technology.