Culture success story / Berlin
Double vision
While trends come and go in the art world, gallery owners Monika Sprüth and Philomene Magers have been nurturing artists for 26 years. Their old fashioned approach has paid off and they are the ones to watch in 2010.
In a contemporary art world where youth is currency, Galerie Sprüth Magers is a testament to the fact that nurturing an artist's career over time can pay off. Over the past 26 years, founders Monika Sprüth and Philomene Magers have proceeded with persistence and ambition, but also with a healthy degree of caution and scepticism about the fluctuations in the art market and the trendiness of contemporary art.
In 1983, when Monika Sprüth opened her gallery in Köln with German artist Rosemarie Trockel, she had been working as an architect and urban planner. Köln was emerging as the centre of German contemporary art, but, according to Sprüth, the art world still had a sense of purity. "If you had a vernissage, maybe 10 or 20 people would come. Art wasn't fashionable yet," she says.
Though German painting was experiencing a rebirth in the early 1980s thanks to male artists such as Albert Oehlen and Georg Baselitz, there was hardly any market for the work of female artists. Sprüth wanted to provide visibility for work by women such as Barbara Kruger and Jenny Holzer, but she had to position her gallery carefully in order to avoid her artists being pigeonholed only as feminist. "I felt like a feminist, but I knew I would be put in this feminist corner where I didn't want to be," she recalls. "I wanted to show the work from a strong position."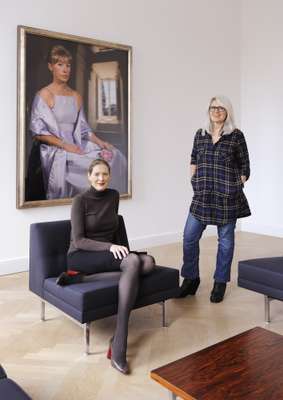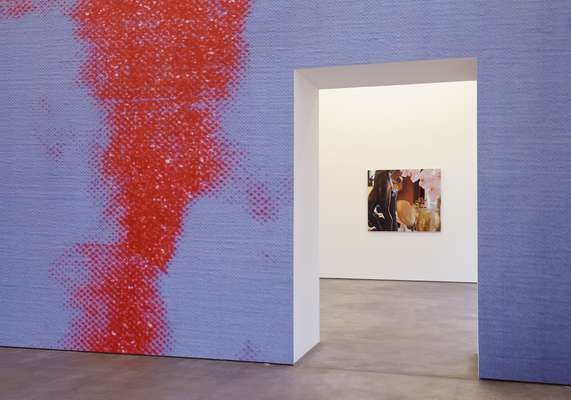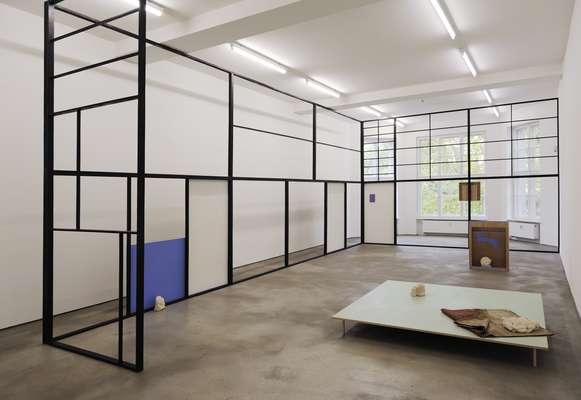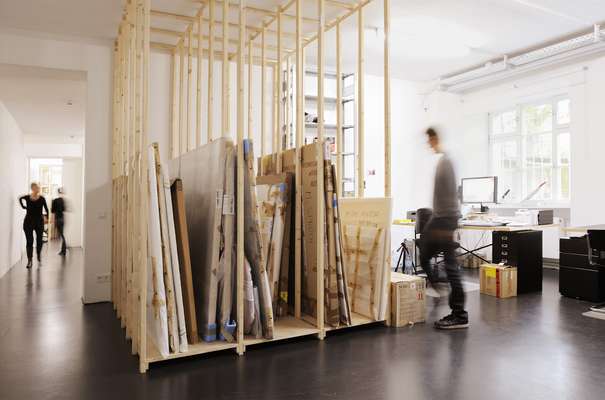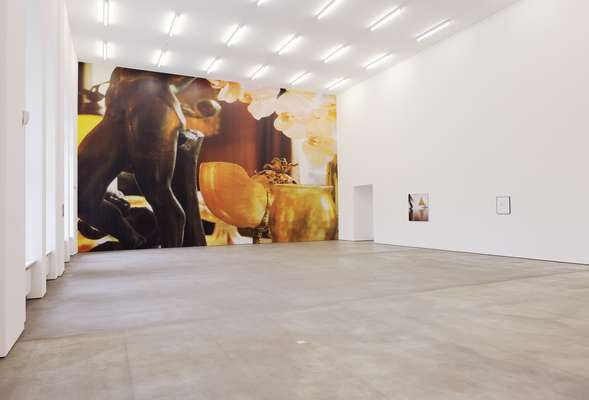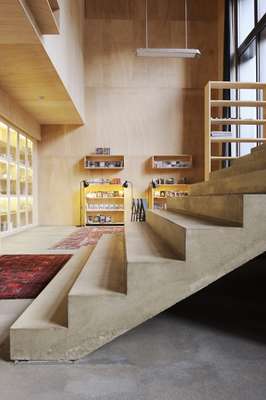 Among her first shows at the gallery were solo exhibitions by Trockel and Cindy Sherman. She also published three editions of Eau de Cologne, an experimental magazine dedicated to female artists and writers. At the time, the gallery's feminist slant was not a draw. One of the few exceptions in the male-dominated gallery world when Sprüth started out was Philomene Magers' mother, who ran a gallery in Bonn.
When her mother died, Magers returned to Bonn to close the gallery and she realised: "If I opened a gallery, I would do it completely differently than my mother had. I was very idealistic when I was young and I was shocked that the artists my generation were interested in – people like Donald Judd, Dan Flavin, John Baldessari, Ed Ruscha – were completely out of the picture."
When Magers decided to found her own gallery in 1991, Sprüth, who had known her since she was 15, rang her with some advice. "First, Monika tried to talk me out of it," confides Magers. "She said, if you do this, you want to become one of the best art dealers in the world, and there's no way you can do that in a small town." So, Sprüth offered to sublet half her gallery in Köln to Magers.
"Immediately and unconsciously we had the same sensibility," says Sprüth. For a few years, the two shared stands at art fairs in Köln and Basel, and eventually, in 1998, they merged their galleries. Crucially, the pairing allowed them to work around raising a family and managing a gallery. Sprüth admits, "without Philomene, I would not have been able to keep the gallery open while my children were growing up."
But the most important reason for their success is their shared vision about the relationship with the artists they represent. From the beginning, they both believed an artist's career was lifelong, and agreed a gallerist's role should not only be to discover young talent – Thomas Demand showed with Sprüth in 1997 – but to nurture the careers of already successful artists helping them negotiate common pitfalls, such as overpricing and overexposure. This approach may be based on a more old-fashioned model, but Sprüth says: "If the artists that you really believe in stay with you, and you manage to open up a market to support them, it also leads to a certain kind of success."
In 2008, the pair made the gallery's biggest move to date – they closed shop in Köln and Munich and established their base in a three-storey gallery in Berlin. They also opened a new outpost in London's Mayfair Despite moving two galleries into a new space during an economic crisis, they haven't had to drastically reinvent their operation – an advantage attributed to keeping their prices realistic during the art market's boom. In a climate where there is always a gallery promising an artist bigger sales or more exposure, their artists have remained loyal. As Sprüth and Magers put it: "We haven't lost an artist so far."
1983 - Monika Sprüth opens her gallery in Köln with shows by Andreas Schulze and Rosemarie Trockel
1985 - Sprüth publishes the first of three editions of Eau de Cologne, an experimental magazine featuring female artists and writers
1991 - Philomene Magers opens her gallery in Köln, representing artists such as John Baldessari and Donald Judd
1998 - Magers and Sprüth join to found Sprüth Magers in Köln
2003 - The gallery opens a space in London's Mayfair
2007 - The London gallery moves to Grafton Street
2008 - Sprüth Magers relocates from Köln and Munich to Berlin, opening with shows by German painter Thomas Scheibitz, and one of the gallery's original artists, Jenny Holzer