Fashion / Global
Fashion
Briefing
US outerwear label Mighty Mac and Californian shoe brand SeaVees are being resurrected for 2010. Plus, retailer Context branches out in Wisconsin, Comme des Carçons launches a women's shirt range, and Ralph Lauren teams up with Incotex to produce a new line of Polo slacks.
Local heroes
Madison [CONTEXT]
Sam Parker and Ryan Huber opened Context in ­December 2005, bringing the best denim brands to the good people of Madison, Wisconsin. They quickly became a key account for brands including APC, Kicking Mule Workshop and Monocle favourite, Atelier LaDurance.
Branching out beyond denim, they now stock Wings+Horns, Gitman Brothers Vintage and Engineered Garments. Liberal hot-bed Madison has welcomed the shop. "Wisconsin is a haven of opportunity. Locally owned restaurants, co-op groceries, and farmers' markets are the norm here. I noticed the 'buy local' trend carried over into almost every facet of Madisonian life. People come to us for something new," says Huber.
contextclothing.com
Off the cuff
London [SHIRT FEMME]
Comme des Garçons has launched a female counterpart to its hugely successful shirt collection. Shirt Femme includes the trademark patchwork patterns, tailoring wizardry, and even the occasional pussy bow.
doverstreetmarket.com
The Mac's back
Tokyo [MIGHTY MAC]
Defunct US outerwear brand Mighty Mac is being revived for 2010 by Japanese firm 35 Summers. Born in the Massachusetts seaport town of Gloucester in 1908, Mighty Mac was founded by three brothers after they took over the fishermen's clothing company owned by their father. It was 35 Summers' president Kinji Teramoto's vintage collection of Mighty Mac that prompted its rebirth. "I became captivated by the design, quality and unique details," he says. The new incarnation maintains these features and the strong maritime history.
35summers.com
California dream
Santa Barbara [SeaVEes]
Kickstarting heritage brands is going to be quite the thing during 2010 (see Mighty Mac, above). Californian shoe brand SeaVees was set up in 1964, but went out of business just seven years later. Almost 40 years on, the brand has been jumpstarted by friends Derek Galkin and Steven Tiller, who were attracted to the cool Californian cred the brand stood for. Besides their leather slip-ons, coloured plimsoles, and suede desert boots, they've also teamed up with Gitman Vintage (another revitalised old-school brand) on these lace-ups.
seavees.com, garbstore.com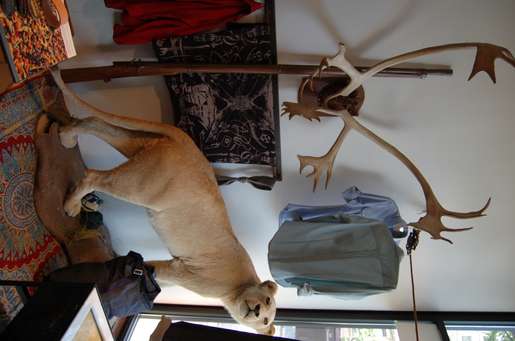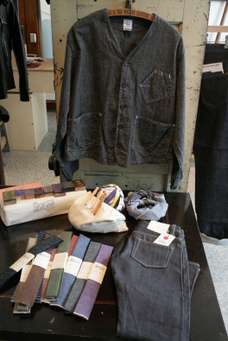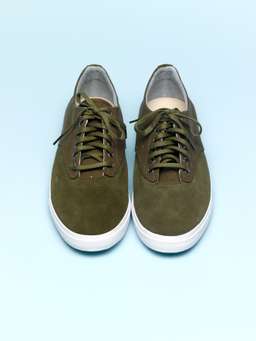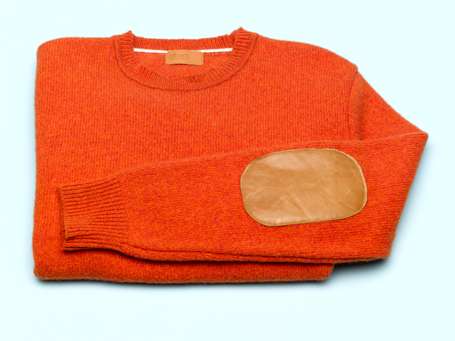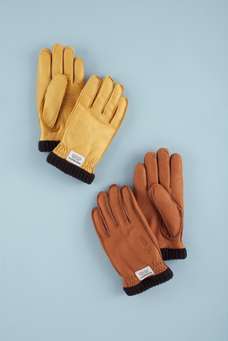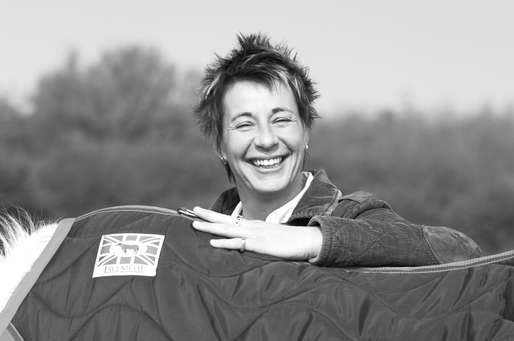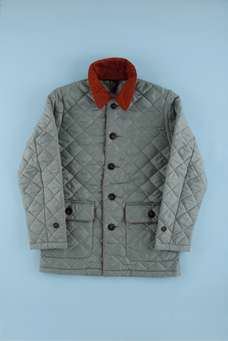 Woollen testament
London [ALBAM]
Last month, the boys at British clothing brand Albam opened their second London store, in Old Spitalfield's Market in the East End. Albam's store is perfectly positioned on top of its two customer bases – the fine-tasted City boys and the well-styled creatives. Both will be cosying down this winter with this Shetland wool roundneck.
albamclothing.com
Hearts on sleeves
Monaco [pratoni
Founded in 2008, Monaco-based brand Pratoni draws its inspiration from nostalgic 1950s images of the French Riviera, where the Swedish sibling design duo Karl and Hanna Nyholm spent most of their lives. Pratoni sources its über-fine merino wools and cashmeres from Loro Piana, producing an upscale collection of casual men's knitwear.
pratoni.com
Helping hands
Copenhagen [NORSE PROJECTS]
Trust a Danish-Swedish collaboration to produce some high quality accessories for the winter. Copenhagen's Norse Projects shop has worked with 73-year-old Swedish glove maker Hestra (based in a town of the same name) to produce deerskin gloves. Norse has also collaborated with Denmark's Elka to create outerwear.
Norsestore.com
Stepping out
USA [WOOLRICH]
In last year's Forecast issue, we talent-spotted Woolrich head designer Daiki Suzuki. After a great year at the brand, he's leaving but he'll be walking away in style in these checked trainers made in collaboration with Converse for autumn/winter.
converse.com
Cut some slack
Italy [RALPH LAUREN/INCOTEX]
It's no secret that we believe Italian brand Incotex makes some of the best trousers going, and we're chuffed to hear of Ralph Lauren's commitment to quality by announcing that it has contracted Incotex to produce its Polo slacks from spring/summer 2010 onwards.
ralphlauren.com
Q&A: Nicky Santomauro
Managing director, Lavenham
Sudbury, UK
British horse-rug and quilted jacket brand Lavenham was set up in 1969, named after the idyllic Suffolk village it originated in. Saved from receivership in 1996 by father and daughter team Enzo and Nicky Santomauro, 2010 will see the pair target their homeland after years focusing solely on the Japanese market.
Why are you only now focusing on the British and European markets?
It has been a long-term plan of Lavenham for the last five years to reintroduce the brand over here. However, with all our production space taken up by the ever- expanding Japanese market, this has been difficult. During the last eight months, Lavenham has been running an intensive training programme for new staff. Now they're fully trained, we feel confident we have the production capacity to fulfil all markets.
What have you tried to do with this new collection?
Our design team chose the new spring/summer 2010 models from our archives. The brand is now 40 years old and we are able to go back to our heritage samples, re-vamp them and then put them with contemporary colours and trims.
What else do you have planned for 2010?
We are just finishing the autumn/ winter 2010 collection, which is always much larger than our spring/summer range. We will be introducing 12 new men's styles, 10 new ladies' styles and a range of quilted bags and accessories.