Briefing / Global
Forecast 2010: Transport
Briefing
What you can learn on an Indian train; the future of commuting; Japan pushes further, faster and Bogotá goes Underground.
Just the ticket
India [COMMUTER TRAINS]
Part 01: Departures
To encourage more women onto trains and into the workforce, India's new railways minister, Mamata Banerjee, has launched women-only trains, with female ticket inspectors and guards. The clean and uncrowded trains offer a different experience to the usual carriages packed with men who often suffer from wandering hand syndrome. So far, the trains are in Delhi, Mumbai, Chennai and Calcutta.
With large numbers of tourists expected in Delhi for the Commonwealth Games in October, Delhi Metro has deployed 400 volunteers and installed screens in stations to teach good commuter etiquette. "[The volunteers] offer seats to old ladies, deter people from squatting on the floor and tell them how to use the emergency alarm," says spokesperson Anuj Dayal. By October, there will be 4,000 volunteers and films rolling at 130 stations. Visitors may learn a thing or two.
Northern star
Japan [HIGH SPEED]
Japan's bullet train network will nudge further north in 2010: an extension of the Tohoku Shinkansen line between Hachinohe station and Aomori on the northern tip of the main island Honshu is earmarked for completion in December.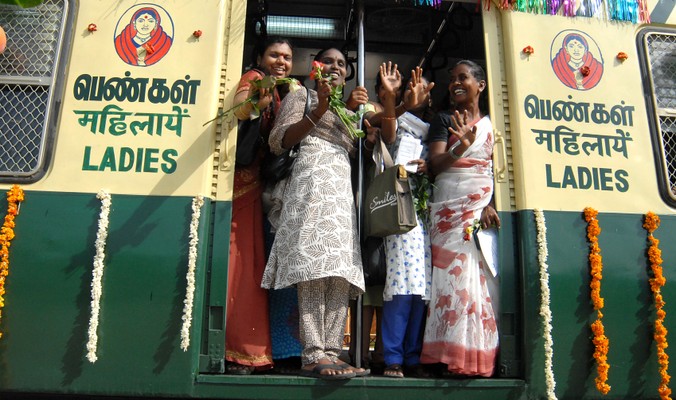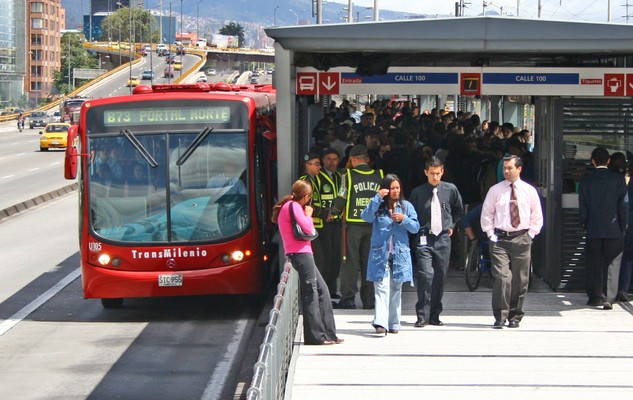 The extension is the latest step in a long-term plan for a high-speed connection between the capital and the northernmost island Hokkaido. By 2015, bullet-train lines should stretch right to Hokkaido via the Seikan Tunnel – a 54km underwater tunnel.
Lucky 13
Denmark [BIKE PATHS]
You might think Copenhagen has already cracked it when it comes to cycle culture. But no. The city is still pushing the urban biking boundaries. In 2010, Copenhagen will be finishing off 13 "bicycle superhighways", each four lanes wide and linked by a ring road so cyclists can commute into town at an average speed of 20km/h. Some 37 per cent of residents already cycle to work, but the city hopes the €30m high-speed network will help push that to 50 per cent by 2015.
The first superhighways, complete with service stations, should be finished by mid 2011 – about the same time as Denmark's second city, Aarhus, opens the first of six "luxury super bicycle routes". Co-ordinator Pedro Celis says the Aarhus routes will feature SMS "cannons" which fire details of average speed, calories burned and CO2 saved to cyclists' mobile phones.
Down the tube
Colombia [METRO]
After much public debate, Bogotá's mayor has announced plans for a metro-style system for the capital's seven million residents. Work on the 24km track crossing the city from north to south is scheduled to start late 2010. If all goes to plan, Colombia will unveil its first underground train system by 2015. City officials hope the $2bn (€1.3bn) project will ease traffic on Bogotá's car-clogged streets and revitalise marginalised neighourhoods.
But staunch critics of the metro, such as urbanist and former Bogotá mayor Enrique Peñalosa, argue it would be cheaper and more efficient to expand the existing low-emission bus system.
South America's underground:
Argentina: Buenos Aires has the region's oldest under-ground system, built in 1913.
Venezuela: Caracas metro is clean, safe and a welcome relief from road gridlock.
Mexico: There are over 200km of metro lines in the capital; the largest metro network in South America. It's also one of the cheapest rides at $0.20 cents a go.
Chile: Santiago may not be one of the biggest South American capitals, but by 2010, it plans to have the second largest network in South America with 108 stations, transporting 2.5 million passengers a day.
Brazil: For cities with over 10 million people, Rio de Janeiro's and São Paulo's metro networks are small.
Central London will at last get a bike hire scheme in the summer of 2010. There should be 400 pick-up and drop-off points inside Zone 1 of the city. That means one roughly every 300m. Meanwhile, Paris starts an electric car hire scheme.