Residence / Global
King of the hill
This traditional weatherboard-clad workers' cottage in Queensland was extended by architects Owen & Vokes, who preserved the home's authenticity and accentuated the views.
The Brisbane suburb of Red Hill in Queensland is well known for its pre-Second World War tin-roofed workers' cottages. The blocks are narrow, the streets impossibly steep and there is a unique, cosy charm to the neighbourhood. One building that stands out more than most is this striking home designed by local favourites, Owen & Vokes. The sensitive restoration – which involved bolting on a new ­extension in the form of two towers – reinvents the traditional cottage with a contemporary, bold new look.
The owner gave a basic but clear brief: "Respect the artefact of the property". Owen & Vokes, a small firm specialising in residential projects, which was set up by Paul Owen and Stuart Vokes, was brought on board in 2007. After an intensive 10 months of planning and trying to secure planning permission (historical renovations are notoriously tricky) followed by nine months of construction, the home is ­finally complete.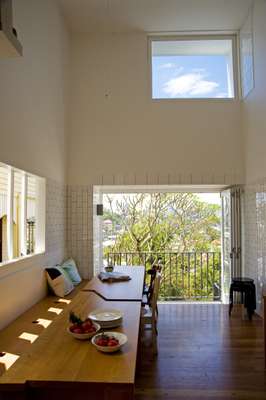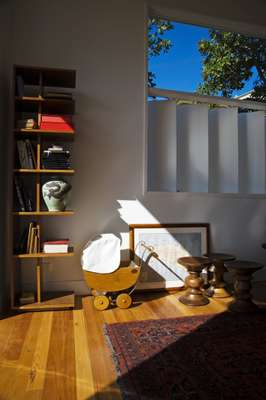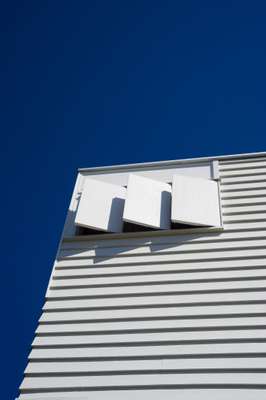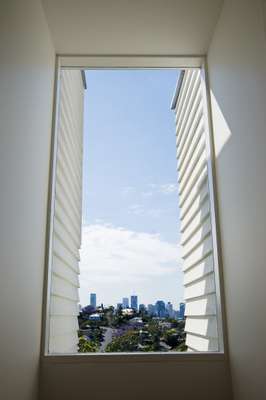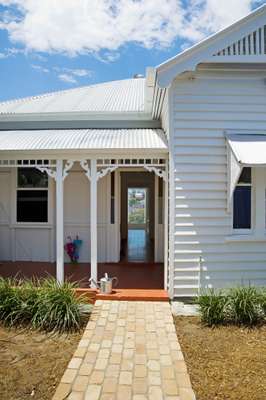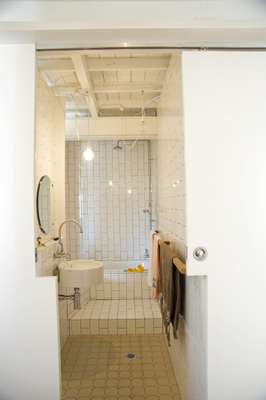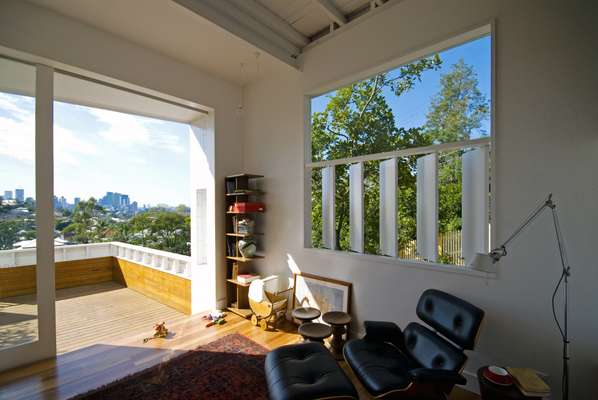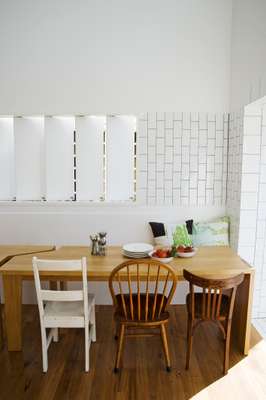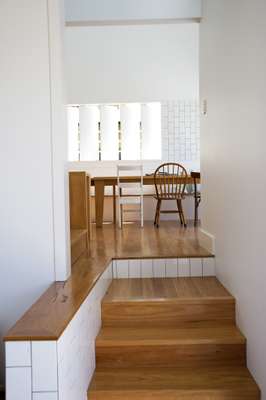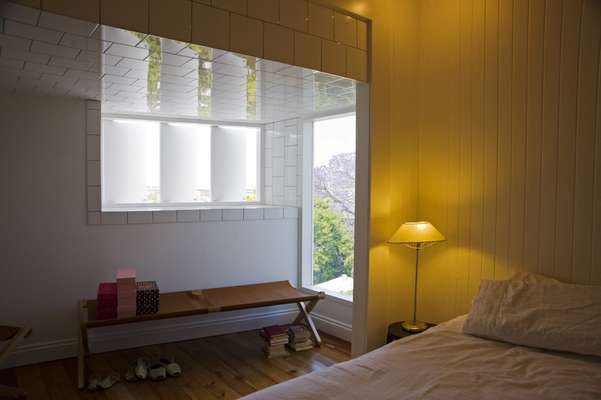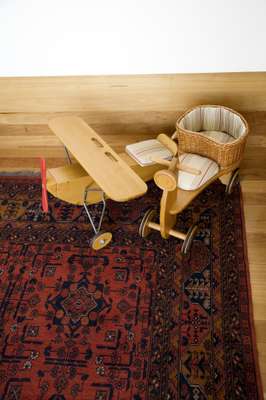 The design uses the existing framework of the cottage as an architectural guide. The dwelling, clad in weatherboard, was single-level and on stilts, typical features for a building from this era. It had a central corridor with rooms on either side. The ambition was to create a new family home with flexible living space. Reflecting the modest proportions of the original building, the ­architects decided to create two towers "rather than one large box … to reduce the physical mass of the extension, creating a more elegant scale," explains Paul Owen. From the outside, the towers make a clean, geometric statement. Large windows with bespoke shutters are cleverly positioned to flood the rooms with natural light, and make the most of the stunning vistas of Brisbane's city centre.
Materials take inspiration from the building's heritage, and are honest and robust. "We chose the same type of sturdy materials to mimic the ambience of the original home, and shy away from the flimsy design tricks that are often seen in contemporary architecture, " says Owen. The new towers are clad in painted weatherboard, "a response to the humble carpentry of the original cottage", he adds. Traditional butchers' tiles adorn walls, lights are exposed bulbs and floors are made from local Blackbutt timber and pine. The result is a warm, comforting interior.
Owen & Vokes worked with local carpenters to create bespoke shelving and items of furniture including a large, adjustable dining table and in-built bench, made from beech, which is perfect for get-­togethers. With its attention to detail, contemporary craft and character, Owen & Vokes ­have succeeded in creating a timeless home for suburbia.
It's not hard to see why Owen & Vokes have built up such a strong client base in their hometown of Brisbane. Their distinctive and subtle architecture is finely tuned into the city, and a focus on craft ensures rich and homely environments. The suburban sprawl of Brisbane offers plenty of residential commissions for the practice, which Paul Owen and Stuart Vokes co-founded in 2003. The team is small and consists of six staff. Brisbane's best-kept secret, we'd like to see more international work from Owen & Vokes for 2010.
Craft: From cleverly cut door frames through to a bespoke extending table, the details in this home keep surprising.

Views: Openings and windows take advantage of the home's steep setting on a ridge – views are always good for well-being.

Materials: Wood is used throughout. It adds warmth and links up the different living spaces.