Electric revolution / Global
Spark life
The world is going electric in a bid to combat environmental change and energy dependency. For once this Christmas, batteries are included.
Across the world nations are charging up. As cities switch to renewable electric energy sources in an attempt to shrink carbon footprints, a new urban landscape is slowly flickering to life.
Roads from China to Austria are filling up with the whir of electric bikes and taking over in the fast lanes are nippy, light-weight battery charged cars. Then there are electric trams, buses and railways quietly shuttling commuters along. And it won't be too long before pop-up pavement power-points become commonplace. Meanwhile, as we turn to a cleaner way of living, dwellings are being fitted out with the latest home-energy storage kits.
The rush is sparking new products and technologies – and the focus is on the battery. In the car sector, there is an ongoing battle between the current standard nickel-metal hydride battery used in hybrids and longer-lasting lithium-ion batteries. Some 50 new lithium-ion battery factories are being built in China, but it seems other nations are struggling to keep up.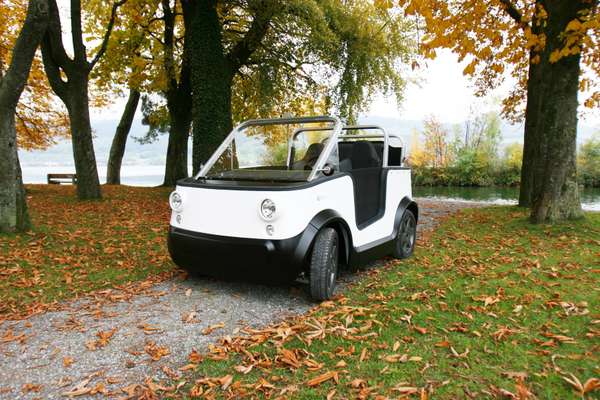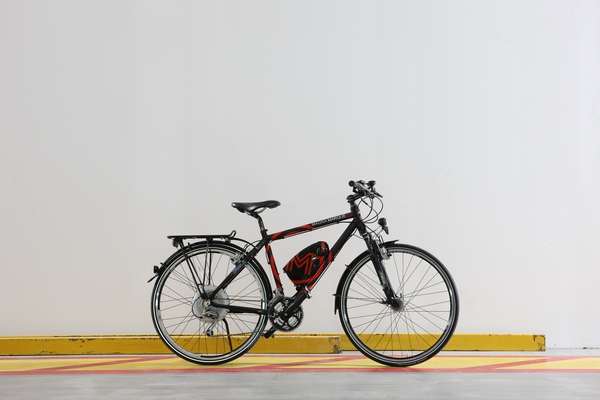 Staying a step ahead has never been so important. Gaining a monopoly on batteries means control of the car industry. And development agencies need to realise that landing a battery production plant is just as important as an assembly line for Audi or Nissan.
At the Tokyo Motor Show, there was a host of electric launches from Toyota, Honda, Nissan, Yamaha and Suzuki. Charging ahead of the pack was Nissan's Land Glider, a two-seater vehicle designed for nipping around the city. With its width coming in at just 1.1m and super-slim tyres, the prototype leans sideways when it negotiates a curve.
Nissan also showed off its Leaf, a car with a cruising range of 160km. It will launch internationally next year. Toyota unveiled several electric cars, including the FT-EV II model. It seats up to four people and features a large statement windshield.
Yamaha launched the EC-f concept motorbike and showed PAS er, a minimal hybrid bicycle.
Electric-powered passenger rail systems – metros, light-rails, monorails, streetcars and high-speed rail – are booming in cities around the world. They're an efficient way to increase transit capacity and foster development in rapidly growing cities. Honolulu, São Paulo, Mumbai and Ho Chi Minh City are among those investing in new public rail systems.
The work of designing and building passenger rail infrastructure is an industry worth an annual $440bn (€300bn). Siemens in Germany, Bombardier in Canada, Alstom in France, Hitachi in Japan, and Kawasaki in the US are major suppliers. AECOM, Parsons Brinkerhoff, ARUP, and Bechtel are among the biggest transportation engineers and planners.
Emerging electric technologies may be making a big impact on transport, but other sectors are also switching on to its power. Here is what to watch out or in 2010.
The artificial limb: Intelligent limbs are a step closer to becoming a reality. Pushing boundaries is the SmartHand, a robotic prosthetic prototype developed by researchers from Sweden and Italy. It gives amputees the sense of touch by connecting nerve endings with electronic sensors. It is being tested in Sweden.

Off-grid lighting: Solar-powered devices are lighting up developing countries where access to electricity is limited. The Philips Uday solar lantern can shine for up to five hours. Already introduced in three African countries, there are plans to roll it out to six more locations in 2010.

The wind turbine: Vestas, the Danish wind turbine manufacturer, has a 20 per cent market share with more than 39,000 turbines installed worldwide. Current onshore projects are nearing completion in Italy, Sweden, Poland and Hungary.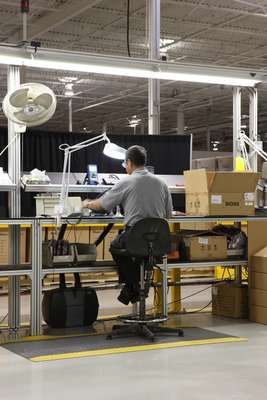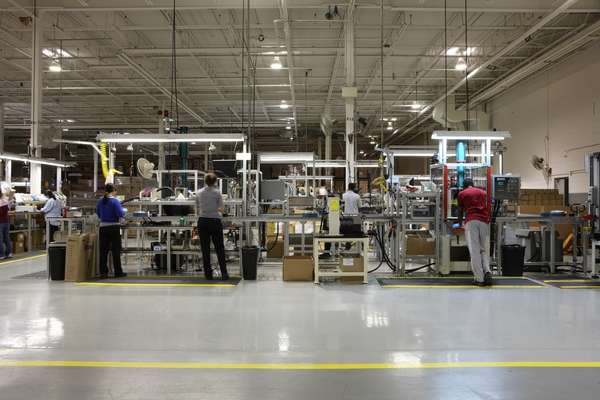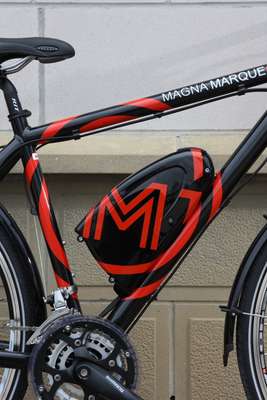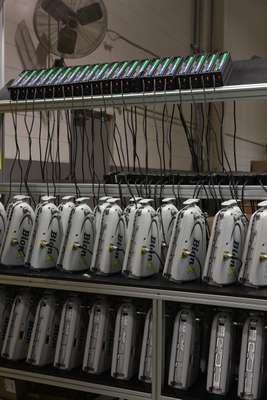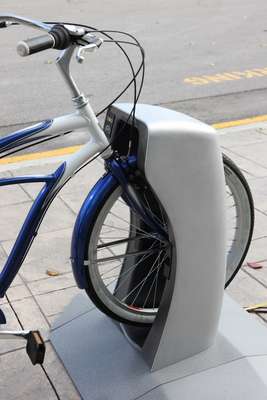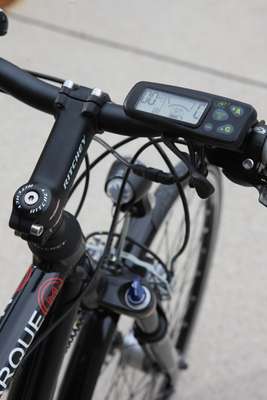 01: Bike by Magna International - Canada
Canada-based car parts manufacturer Magna International has been in the news for its bid to win controlling interest in Opel, the European arm of General Motors. But it could soon be making news for a greener, more city-friendly sort of vehicle.
Power assisted bicycles, or e-bikes, are a novelty in America and Europe, but they already have a firm toe-hold in India, Japan and China. With 21 million units sold in 2008, more than twice the number of car purchases, China ­accounts for 90 per cent of the world market.
E-bikes typically feature 250 to 500 watt motors activated by a button to augment the rider's own pedal power. Batteries can be recharged from a household electrical socket, although now, on many models, the battery also regenerates whenever the rear brakes are applied.
Austrian-born Manfred Gingl has long been the go-to guy for Magna International's more fanciful car design detours, or as he describes it, "whenever there was something screwy to make they gave it to me." After more than 40 years with the company, he left his directorship in 2007 to focus exclusively on the Magna Marque e-bike division. With the ambition to become the Shimano of the emerging e-bike market, Gingl spent a year travelling the world in search of the company developing the most sophisticated software. He found it at the small tech firm EPS (Energy Propulsion Systems), in Asbestos, Quebec – not a million miles from Magna's headquarters in north Toronto. After acquiring EPS in 2007, the following year, Magna Marque quietly launched its BionX system, a retrofit kit that converts almost any existing bike into an electrically enhanced one.
It consists of a battery pack that mounts on either the central stanchion or rear rack, a computerised handlebar console and a weather-sealed motor encased on a rear tyre hub. BionX is the only conversion kit on the market, and Gingl is also working with conventional cycle manufacturers such as Trek, KTM and Germany's Diamant to mass produce pre-assembled models.
In 2008, 8,000 BionX units were sold. Cost could be an issue (kits sell for between $1,000 and $2,000), but as awareness grows about e-bikes, Gingl expects sales to top 100,000 in 2010 – mostly in Europe. "So far, e-bikes have won pockets of devoted enthusiasts, especially among food delivery men in dense urban cores," says Gingl.
Gingl is confident that Magna Marque will become the leader in e-bike technology because it can draw on the battery research already being done for electric cars by its parent company. "The key to the technology is the battery," he says. "Magna is investing serious money in battery capabilities and production. It's all about the energy source and the software that manages [it]. Battery technology is escalating fast."
Gingl is looking beyond the bikes themselves to better understand how they can be integrated into the new infrastructure of greener cities. Magna Marque is developing prototype docking and re-charging systems that can be incorporated into bike share programmes being introduced in cities such as Paris and Montréal. So far, its biggest pilot project involves 16 communities in central Austria, which have each purchased 200 bikes for public use, and conveniently located charging stations. In one Florida city, Magna Marque is about to launch a scheme for tourists, providing e-bikes to hotel guests and installing docking stations at local attractions.
Magna Marque also plans to extend its electrical propulsion systems into boats, and although every carmaker is avidly pursuing the electric car, e-bikes have the potential to be the greatest world-changer in transport. "The paradigm shift for e-bikes will happen more quickly and have a bigger impact," Gingl says.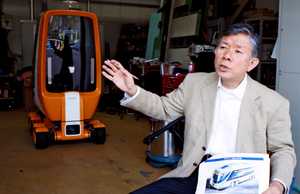 02: Bus by Electric Vehicle Laboratory - Japan
With its eight wheels, reflective skylights and a silver frame, it's a slick machine that would not look out of place on the pages of a futuristic manga. Japan's first commercially operated electric bus is currently in the pipeline as part of a major government drive to embrace electrical technology and reduce CO2 emissions. Eco-friendly, cost effective and with a range of already popular electrical vehicles – including bicycles and vans – it was really only a matter of time before public transport followed into the electric realm.
China is also investing heavily in public sector electric vehicles, with local governments already running fleets of electric buses, which were first unveiled during last year's Olympics. Last year, Adelaide City Council launched Tindo, an electric bus that is recharged using solar energy.
But one of the most ambitious ­nations competing in the race for technologically advanced electric buses is resources-poor Japan.
The new vehicle, featured here, is the brainchild of Professor Hiroshi Shimizu, who runs the Electric Vehicle Laboratory at Keio ­University and has produced a string of groundbreaking electric vehicles over the past three decades. With ­government funding to the tune of ¥500m (€3.7m), the scientist is building a prototype bus for Kanagawa Prefecture, which will be completed at the end of 2010 and hit the region's streets the following year. Top ­industry names are on board: the project is being made in collaboration with Isuzu Motors, while Toshiba is ­providing the batteries and Tokyo ­Electric Power Company is developing the charger.
Modelled on the Eliica electric car unveiled earlier this year, the 9.5m bus will be propelled to a speed of 150km/h. A single charge will carry the bus up to 150km and the running costs are around 10 times cheaper at ¥4 a km – compared to up to ¥40 a km for more conventional buses. Showing Monocle the first illustrations of the new bus at his lab in Shin-Kawasaki, Kanagawa, just outside Tokyo, Professor Shimizu says: "Electric cars are the vehicle of the future and so it is a natural step to make a commercially ­operated electric bus."
He adds: "The technology used in this bus is significantly more advanced than old model electric buses: it is also friendly to the environment, can travel long distances and is low cost to run."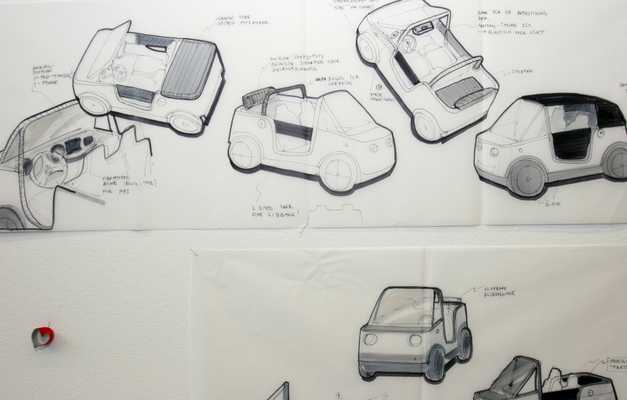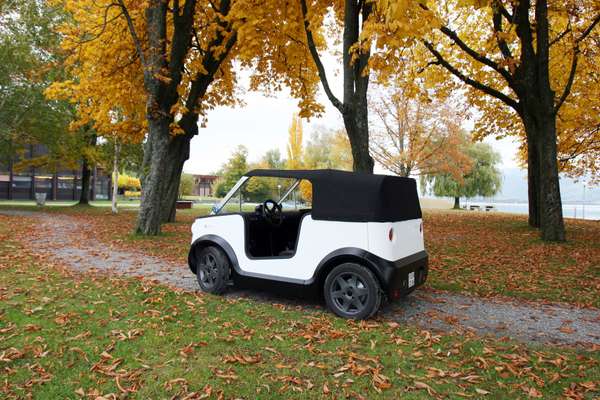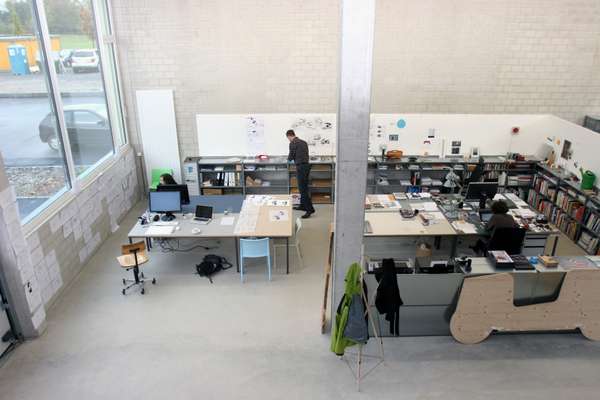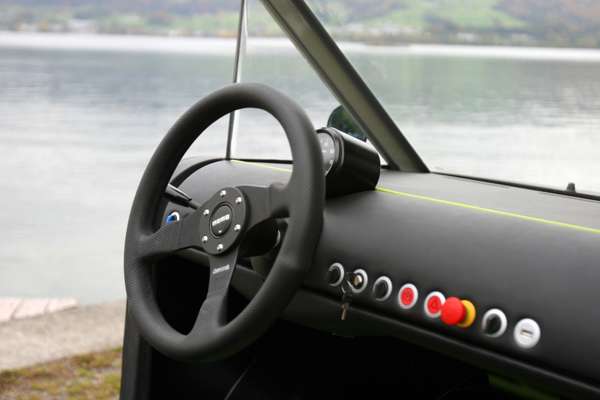 03: Car by Rapperswil Technical University - Switzerland
Carmakers are waking up to the inescapable truth that the future is green. Over the coming months, manufacturers will roll out ­electric vehicles that boast zero emissions and, for the first time, an affordable price tag.
Carmakers are working to ensure that there will be enough charging stations in place, and utilities are updating power grids to handle the increased demand. Global electric car sales are expected to reach 50,000 in 2011, with the United States accounting for almost half the market. Yet despite such progress, many drivers are still reluctant to switch to an electrical alternative.
"There's what we call 'range anxiety'," says Michael Omotoso, an analyst for US automotive research firm JD Power & Associates. "People are afraid to get stuck where they can't recharge." To rev things up, cities must adapt too.
While carmakers invest large sums into production, others have developed more affordable plug-in cars – the E'mo is one example.
The brainchild of Markus Henne, a professor of materials science at Switzerland's Technical ­University in Rapperswil, initial mock-ups of the nippy urban runabout were made out of wood. Built with lightweight composites and off-the-shelf auto parts, including Recaro seats, Henne sees a niche for an inexpensive city car produced in small numbers without the use of expensive robotics.
"Instead of hundreds of millions, we only need a few million francs to start assembly," explains Henne. While most eco-models mimic the Prius, the E'mo references the past. "We took a Citroën Méhari and crossed it with an Audi A2," explains Stefan Stauffacher, of StauffacherBenz. The design firm, based just outside of Zürich, collaborated on the project. Such ingenuity shows the field is still wide open as companies jostle for pole position to deliver the next generation of ecological vehicles.