Retail stars / Global
Talking shop
From tailor-made coffee to a well-known British supermarket brand, these examples of good retail and service go further than the average store, thanks to bold ambition, piece-by-piece quality and a passion for pleasing customers. These are our retailers and people to watch in 2010.
St. Ali
Coffee company
Melbourne, Australia
Running a boutique coffee house in the coffee capital of Australia, a country that spends Au$2.5bn (€1.5bn) a year on the brown stuff, means it was bound to be a good year for Salvatore Malatesta (pictured right). His Melbourne coffee company and café St. Ali sources green beans from around the world, roasts them on site and then sells them over the counter and wholesale.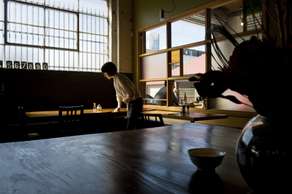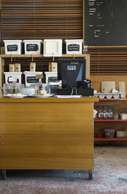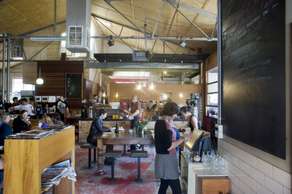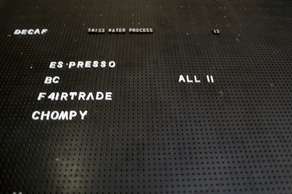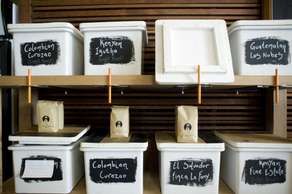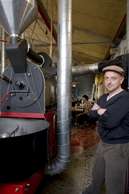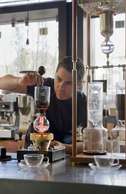 "Coffee should not be viewed as a commodity susceptible to the forces of the market, but as an artisan, high-end product," says Malatesta. "Instead of buying low and selling high, we must buy higher and sell higher." In the two years since Malatesta took over, St. Ali has achieved 120 per cent growth in retail sales, while his wholesale division has grown by nearly 300 per cent (from a modest starting point).
"We get so many calls from people wanting to sell our coffee. We could increase sales five-fold in 12 months," he says. "But if you expand too quickly all of a sudden you've got anybody with three minutes' training making your coffee." Malatesta's operating profit stands at 15 to 18 per cent, which means he is confident enough to take St. Ali beyond Melbourne: London and Tokyo are anticipated venues in 2010, with Sydney and New York also in the pipeline. "Tokyo matters to us because the Japanese buy the best of everything"
01 A growing market: Australians consume 2.4kgs of coffee per person a year, double what it was 30 years ago. 02 Premium product: St. Ali's customers know they're getting the best quality. 03 Image control: St. Ali chooses its wholesale customers carefully. Not just anyone can sell its coffee.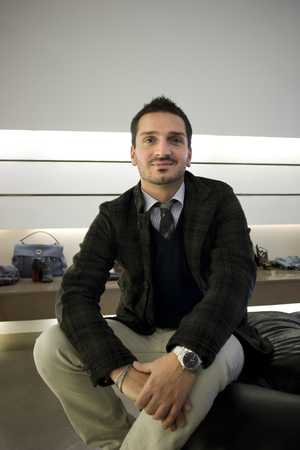 Industry star 01
Davide Mattiolo
Shoe salesman, Antonia boutique, Milan
Situated on a busy intersection in Brera, Antonia Giacinti's trio of boutiques have carved out an elegant niche in Milan's retail scene. Divided in to menswear, womenswear and accessories, shoppers find a well-edited mix of labels and first-rate service from staff members such as Milanese native Davide Mattiolo, 32. In the mornings, he's usually armed with an espresso for clients in need of a caffeine pick-me-up, while in the evenings it's not uncommon to find him offering round a cocktail as they browse among brands including Christian Louboutin and Nicholas Kirkwood.
Does service matter?
Yes, if you create a welcoming atmosphere for shoppers but it has to be genuine. Good service is not only the time spent with the client. It starts months before, when we go out and look for new products, keeping their tastes in mind.
How do you look after your customers?
We offer people coffee or an aperitivo so that they feel at home. We also deliver items to their residence or hotel.
How does good service help the reputation and popularity of your brand?
Two-thirds of our clients are Milanese and come in regularly because they feel at home. It's not just about making a purchase. People pop in to see what's new and chat.
What advice would you offer others working in your industry?
Many boutiques feel like temples and the sales staff are like these beautiful statues. For me, the statue is dead. This doesn't put the customer at ease. When the door opens the first thing people should feel is a friendly, inviting atmosphere, not something cold.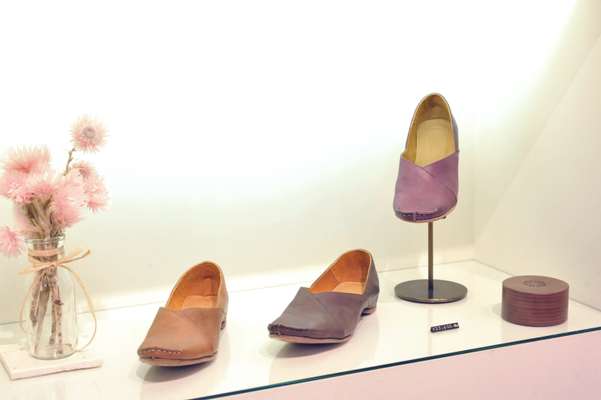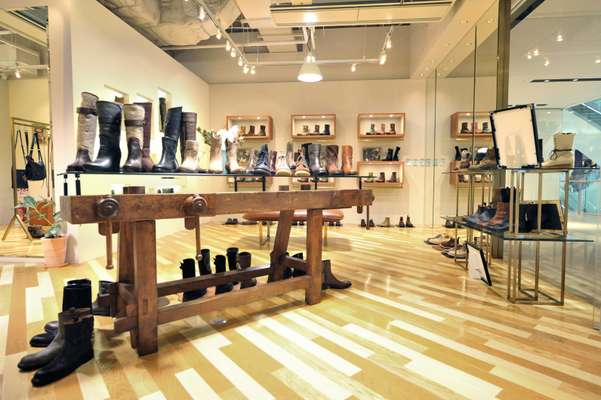 Buttero
Shoe company
Tokyo, Japan
Founded 2004
Pasta, pizzas – and fine leather boots. The latest Italian import to experience a runaway success in Japan is the Tuscan boot company Buttero. A maker of carefully handcrafted creations from premium leather, the company first branched out to Japan five years ago with the establishment of Buttero Japan. Owned 50-50 by Buttero Italy and the Japanese company High Bridge International, the latter has succeeded in transforming the name from factory product to fashion label.
The first standalone store in Japan opened in the fashionable Jingumae district of Tokyo in 2004, followed by a second in Osaka last year. Designed by Osamu Watanabe of Goo Factory, the two stores stylishly evoke the Tuscan origins and artisan workmanship of the popular boots: from the antique worktables and counters sourced in Italy to the specially designed Buttero leather sofas, stools and floor panels. High Bridge also manages the distribution of the leather boots to around 150 outlets across the country, including Beams, Isetan department store and United Arrows. Its foray into Japan is another successful chapter in the history of the family-run company, which was established by Mauro Sani in the Tuscan hills in 1974 and is today run by his sons.
The boots have proved popular in Japan – 20,000 pairs of just one model of sturdy lace-up have been sold since their arrival there. And there is more to come for 2010: High Bridge is planning to launch the first Buttero accessories range, including leather wallets and stationery.
01 Attention to detail: High quality craftsmanship, from the handcrafted soles to the distinct scent of the leather from Santa Croce's tanneries. 02 Consistency: The products and the branding remain of unwaveringly high quality. 03 Classic and modern: A perfect balance between forward-thinking and timelessness in terms of the boot collections.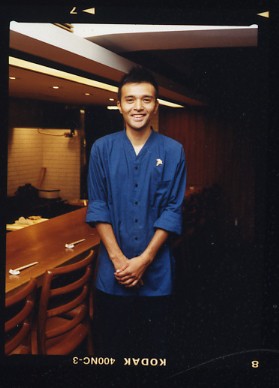 Industry star 02
Gaku Yokokawa
Manager & sommelier Maru, in Omotesando, Tokyo
Aged 30, Yokokawa is a manager-cum-sommelier at the izakaya Maru, located in a narrow street just off Aoyamadori Avenue. Based on Kyoto cuisine, Maru's delicate yet tasteful food attracts a throng of magazine editors (including Monocle's), designers and jetsetters every night. Its understated interior as well as quality service, has also pulled in discerning Japanese and foreign gourmets alike. Yokokawa mans the floor almost every day except Sunday, when he goes surfing.
Does service matter? No question about that. Good service encourages the customer to come back to your restaurant over and over again. At Maru, around 80 per cent of our customers are regulars. They include Tokyoites and tourists as well as globe-trotting business people, and they would come back whenever they have a chance to do so.
How do you look after your customers?
We strive to be as friendly to our guests as we can and treat them as if they are a member of the family. If a customer has a special request, we try to meet it the best we can. For instance, if one of our regulars wants a certain brand of sake that is not on the menu, we'll get it for his next visit. We don't think it's a burden. It's an essential element of good service.
How does good service help the reputation and popularity of your restaurant?
We strive to be able to recognise customers' faces and names. If we greet the customer by saying "Thank you so much for coming again," that helps them feel at home and they will eventually become a regular.
What advice would you offer to others working in your industry?
People in this industry work longer hours and have fewer holidays. But if they could enjoy themselves in their free time, it would do them good mentally, and naturally the level of service at work would improve. I go surfing on my day off and it gives me a lot of pleasure and motivation to work even more passionately the next day. Keeping the balance between work and private life is very important to better your service.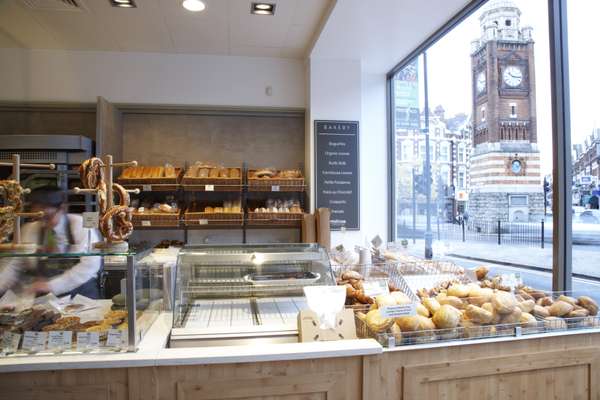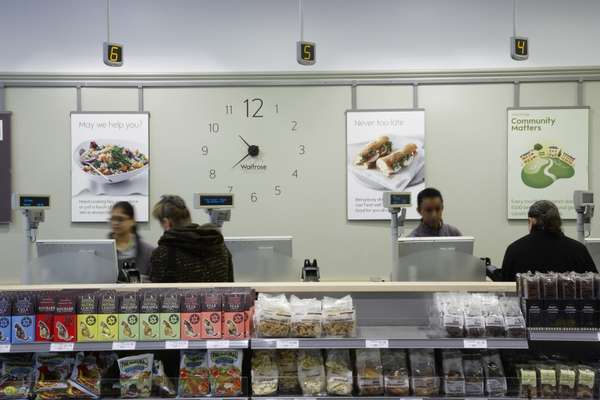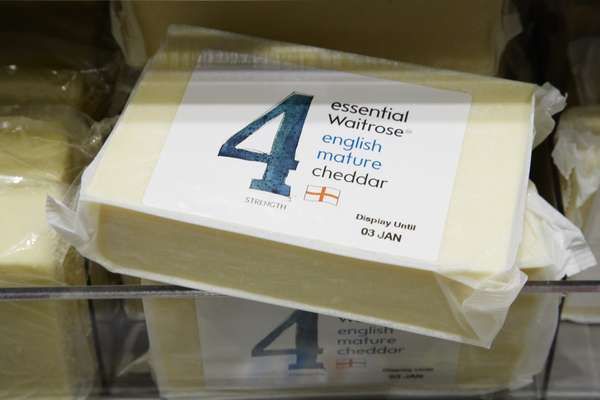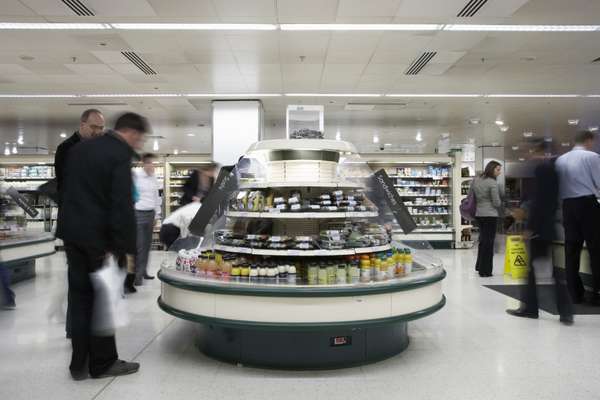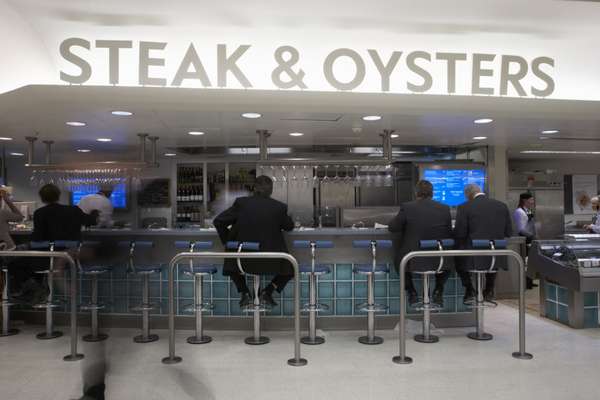 Waitrose
Supermarket
UK
Founded 1904
It was a strange old year for British supermarkets. The sector by and large shrugged off the recession, with the market leaders' growth slowing, but certainly not declining. But it was Waitrose, the foodie favourite beloved by Home County mummies, that was the sector's true success story. In 2009, the company opened 17 new stores, created 1,500 jobs, increased profit by 18.7 per cent, and posted growth percentages almost twice the market average.
Part of the John Lewis Partnership since 1937, Waitrose's success was anchored by two retail developments. In June, it launched its Essentials range: consisting of 1,400 items with "affordable" prices and high quality (the eggs are free range, the bananas Fair Trade). Secondly, Waitrose announced plans to open 300 smaller "convenience stores" across the UK. Its first London branch opened in October in the villagey north-eastern suburb of Crouch End, fittingly in the space left vacant by the UK high street's other iconic "W" – Woolworth's, which went into administration in January. The supermarket's new format is based on stores ranging from 185 to 650 sq m, with a corner-shop attitude and product line. Neither innovation was mould-breaking – both Sainsbury's and Tesco established their budget lines and inner-city format stores years ago (this summer, Tesco opened its 1,000th Express store). But it was Waitrose's move towards accessibility that was crucial – instead of lingering in affluent market towns and smart city neighbourhoods, it pitched closer to the mainstream. And certainly reaped the rewards.
01 Accountability: Waitrose is owned by the staff (who are called 'partners') as part of the John Lewis Partnership. 02 Delivering the goods: Operates alongside Ocado, the home delivery service set up in 2002 and available to over 13.5m homes in the UK. 03 Buying local: 89 per cent of eight food staples, including beef, chicken, apples and potatoes, are sourced from the UK.
Industry star 03
Olivier Walet
Head waiter, Ferdi, Paris
An eclectic international crowd swears by Ferdi on rue du Mont Thabor for its Franco-Venezuelan home cooking, quirky décor, killer cocktails and rare-for-Paris exceptional service. Owned by Alicia and Jacques Fontanier (he's at the bar, she's in the kitchen), Ferdi's friendly welcome has been overseen for the last three years by tri-linguist Olivier Walet, 33. His motto: "Faites comme chez vous sans oublier que vous êtes chez nous" (Make yourself at home, but remember that you're in ours).
Does service matter?
Yes, it's crucial. It's one thing to offer good food, but if you don't know how to serve it, if you don't know how to make customers feel comfortable, then why should they come back?
How do you look after your customers?
With a personalised touch. If I sense a couple wants to be left alone, I won't bother them. If I see that a conversation's lagging, I'll provoke a discussion, then disappear. If someone wants details about the cuisine, how to pronounce a dish, the provenance of an ingredient, I can tell them everything they need. It's my goal to help each customer have an experience that's tailor-made.
How does good service help your reputation and popularity? By being different from everyone else. Good restaurants are hard to find, and those with good service, even harder, so when a customer comes to Ferdi, where there's great food, a fun atmosphere, they tell their friends. It's the positive word of mouth that matters.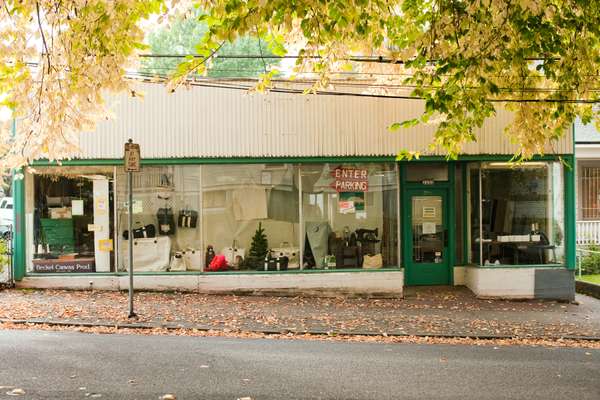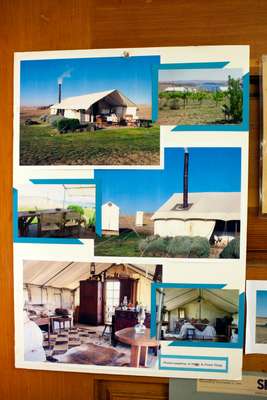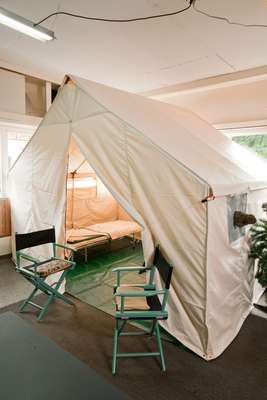 Beckel
Tent company
Portland, USA
Founded 1964
Retail has traditionally played a minor role at Beckel Canvas, a family-run firm in Portland, Oregon, that manufactures and repairs tents and bags. Founded in 1964, Beckel supplies indestructible, water-repellent gear to hunters and fishermen, and back in the early days used to deal with this woodsy clientele mostly through its catalogue.
When Kathy Beckel Darnielle took over from her father in 2000, however, she decided to put the tiny retail space behind the firm's workshop into action. Today, eccentric window displays – where stuffed beavers cavort among the firm's classic-looking courier bags and backpacks – attract visitors from the surrounding centre-city neighbourhood.
"We have two crowds now," Darnielle says. "We have hunters and outdoorsmen who want traditional wall tents, and we have urbanites who show up on bicycles and want to talk about cool bags and custom orders." While sales to high-end clients – Russian luxury fishing trips and so on – dropped in 2009, foot traffic and small-scale business picked up. "People are staying local," she says. "We offer no-frills products that we make one piece at a time. If the stitching fails, we repair it for free."
Darnielle says passing trade, once no more than 5 per cent of business, accounted for a fifth of orders in 2009 – and comes with a welcome bonus. Face-to-face connections with a younger set of entrepreneurs, writers and designers have helped Beckel place its expanding luggage line in boutiques citywide. The retail space's homey hodgepodge of tents, bags, moose antlers and other memorabilia opens directly into the workshop, where seamstresses work vintage Pfaff and Chandler sewing machines; serving as quiet advertisements for the firm's time-tested quality.
01 No pretentions: The shop's a decoration-free zone — which keeps the focus on practical, rugged outdoors credentials. 02 Price-point variety: A visitor can buy a €450 tent—or a €10.50 bag. 03 Regional awareness: Urbanites in soggy Portland need water-resistant materials just as Northwestern hunters do.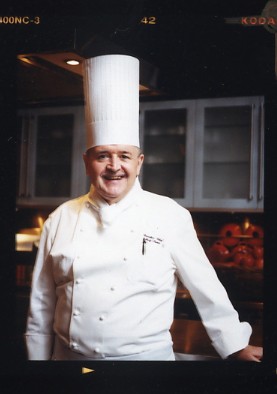 Industry star 04
Josef Budde
Executive chef at Grand Hyatt Tokyo
German-born Budde says his mother's cuisine was what inspired him to pursue a culinary career. But his mastery of cooking is not limited to his native country; he now oversees 10 restaurants and bars housed in the Grand Hyatt Tokyo, including the Michelin-starred teppanyaki restaurant Keyakizaka, steak house Oak Door and the French Kitchen Brasserie and Bar, which stocks about 3,000 bottles of wine. There is also a sushi bar and an Italian café in the premises, all fine-tuned to offer the highest quality under Budde's command.
Does service matter?
Absolutely. The top three things customers look for are; first – service, second – service, third – service! Personally, I have had the opportunity to learn a lot about the quality service that is special to Japan, deeply rooted as it is in this country's rich culture. Respect, humility and quality are some of the most important and wonderful cultural elements that I have learned in Tokyo.
How do you look after your customers?
The customer must feel that he or she is the most important person in the room. I give them my undivided attention and keep in mind that I must always be a good listener.
How does good service help your reputation and popularity?
Providing excellent service, a sense of surprise and a unique experience will allow the guest to feel something very special. This will in turn encourage guests to come back and will help spread the word.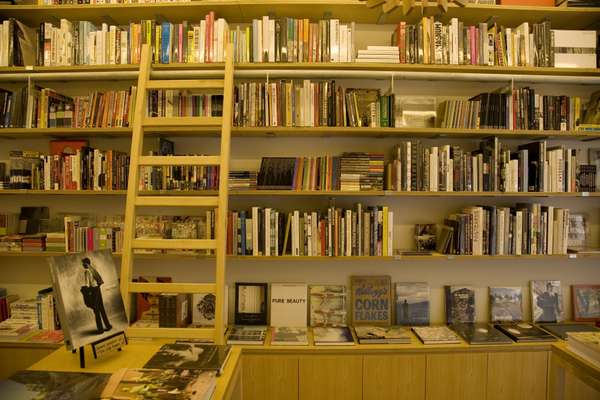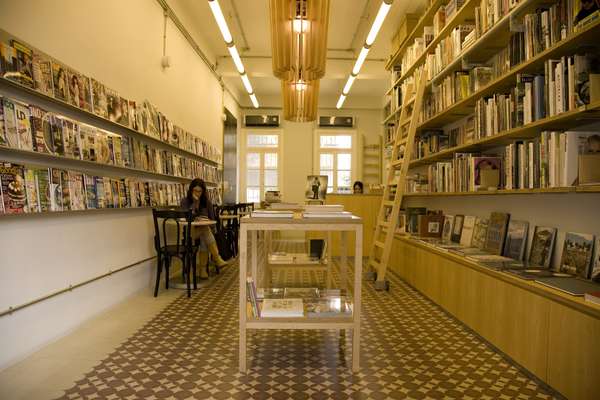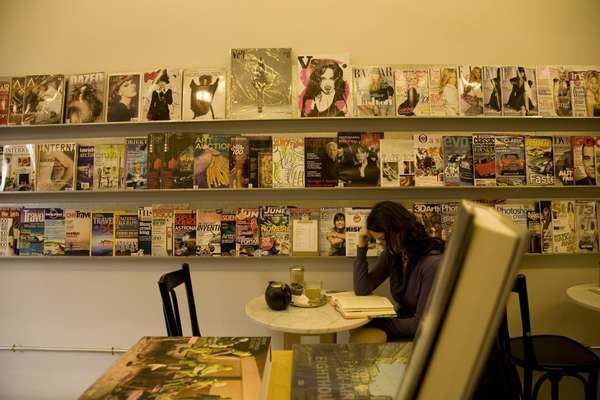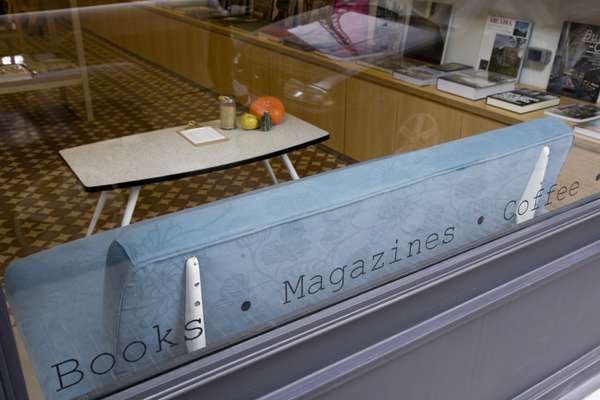 Papercup
Magazines
Beirut, Lebanon
Founded 2009
There may be fewer books translated into Arabic every year than into Greek, but that doesn't mean people in the Middle East aren't reading. In Lebanon, foreign magazine sales are above global averages and sales of international books are up by more than 20 per cent over 2006's dismal levels (when Hezbollah was at war with Israel). Sensing an opportunity for imported publications, Rania Naufal, whose family owns Levant, the biggest press distributor in the region, opened Papercup in 2009 – a beautifully designed store in Beirut's Mar Mikhael neighbourhood. Papercup holds 1,100 international book titles and 150 different magazines – most of which you won't find elsewhere in Lebanon, such as Giant Robot, an LA-based bi-monthly on Asian culture, literary review The Believer and art books by Schirmer & Mosel.
Since its opening, monthly sales have already amounted to roughly 10 per cent of Naufal's initial investment (estimated to be between €40,000 and €60,000). "All I've done was to identify a portion of the market that was frustrated at having to special order its books and magazines from abroad," Naufal says. Books are sold at list price yet magazines are double cover price, making them, Naufal concedes, "luxury products". Naufal has attracted a loyal following, hungry for niche titles delivered weekly. Anticipating an even better 2010, growing Papercup by 20 to 25 per cent, she is in the process of building a sales team so she can focus on finding new titles.
01 Side orders: Also serves coffee, teas and cakes made by Naufal's Cordon bleu certified sister. 02 Information point: A table devoted to museum exhibition catalogues updates readers on what's going on in New York, Paris, and London. 03 Exclusivity: 60 per cent of titles are not available elsewhere in Lebanon.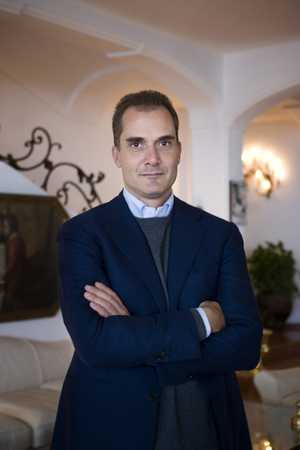 Industry star 05
Vito Cinque
General manager, Hotel II San Pietro
Positano, Italy
The San Pietro Hotel in Positano may boast some of the best views on the Amalfi coast, but it's the unparalleled service that keeps regulars coming back. Credit is due to the Cinque family, third-generation owners who've managed to create a familiar atmosphere where new arrivals feel immediately at ease. General manager Vito Cinque, 40, is the keeper of the keys and can pull together last-minute reservations or a day trip to Capri without missing a beat. He also has the knack for remembering your face, not to mention your favourite dish, months after you've checked out.
Does service matter?
Yes, but it depends on how you do it.
It's got to be personalised. Our staff remember guests and their likes and dislikes so there's a certain familiarity. Today, there's too much reliance on profiles and not enough one-on-one interaction with the guest.
How do you look after your customers?
I treat guests as if they were people staying in my home. In the restaurant, we serve dishes that I would serve to friends coming over for dinner. We also have a boat that takes guests out for a complimentary tour of the Amalfi coast.
How does good service help the reputation and popularity of your brand/company?
Besides the awards, guests recommend us to others looking for a hotel. We have second-generation guests coming because their parents enjoyed their stay here.