The May poll / Global
Inventory No. 3
Suite treats at the Park Hyatt, Tokyo; plus, the best kids' bikes, Scandinavian clogs and a great hangover cure.
It has been a toss-up of late between the classic Hotel Okura and the Park Hyatt on Monocle's frequent Tokyo stopovers, but with this exclusive preview of the latter's new Tokyo Suite, the Park Hyatt has once again risen to the top spot on our hotel haunts of choice. Until now the A-list were only catered to by the Presidential Suite and so to ease the congestion they've inaugurated the Tokyo Suite, 220 sq m of residential-style luxury that promises to be the most welcoming and well-appointed stay in the city. The new three-room residence, which is considerably larger than the average Tokyo apartment, comes complete with a 50-inch plasma television, 1,000 books, a vast marble bathroom and, at 50 floors above the green expanse of Yoyogi Park, the best views of any hotel room in Tokyo.
parkhyatttokyo.com
Portuguese couple Lolanda Mealha and Álvaro Ramos get the kids' attention with their collection of La Maison de Lola dolls. Hand-sewn in their Lisbon workshop, the easy-to-wash wool critters are a throwback to the simpler days of children's toys. Mr Pumpkin, in his smart hound's-tooth check getup, is particularly fetching. For naptime, there's a set of plush pillows on offer. Launched recently, the dolls can be found at a few choice shops in Los Angeles, London and Tokyo or ordered online.
lamaisondelola.com
03.
Rapha
Pro cycling clothing
Londoners Simon Mottram and his creative director Luke Scheybeler quit their jobs to fill a gap in an already niche market. Both keen cyclists, they were disappointed with the lack of fashionable high-performance cycling clothing, so they created a high-end brand. "We started above a haberdashery in Camden. Now, with only six people we turn over more than a million pounds a year from a larger office a mile away." Rapha clothes are designed in-house and stress-tested by messengers, in order to ensure the best quality and durability.
rapha.cc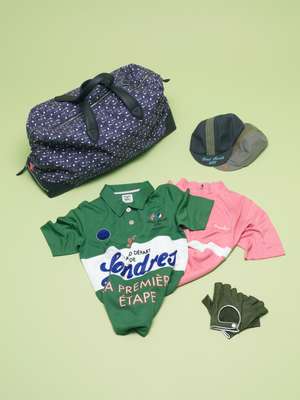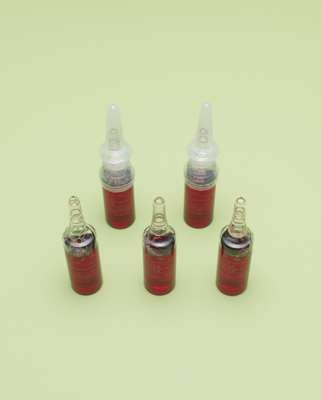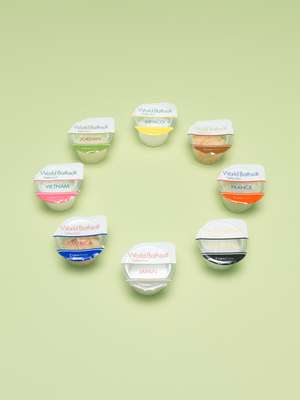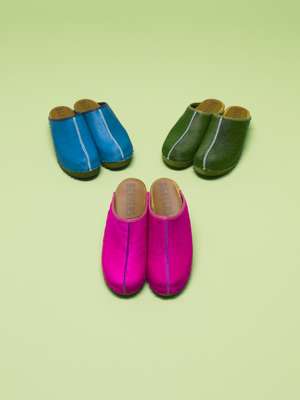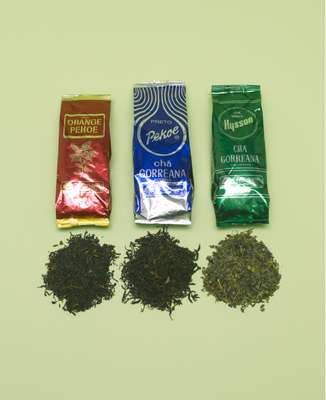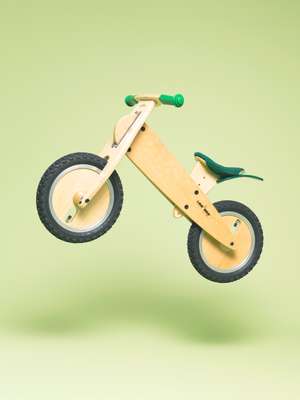 Three rather merry launch parties left a few of us nursing well-deserved hangovers. Thankfully, by the third we had reached Tokyo and help was at hand. In Japan, Miranon is administered to sufferers of upset stomachs, but we discovered it works wonders on the morning after. Once you've snapped open the glass vial and consumed its contents, you'll live to drink another day.
nippo-yakuhin.com
It's rare that we find the time for a hot soak, but when we need to rest our sore feet from hotfooting it around the globe, we reach for Francfranc's new World Bathsalts range. With eight countries represented in the line-up, the company has sourced the relevant salt from each region. Enjoy Dead Sea salt infused with grapefruit from Jordan and orange Okinawan sea salt from Japan.
francfranc.com
Ever since Karl Lagerfeld stuck his stiff-collared neck out and tipped clogs to be the next big foot fetish, we've been less than impressed with ­­­­the fashion industry's take on the simple sabot. Beavers on the other hand is a new company updating the traditional Scandinavian slip-on with bright colours and natural cow hides, and soleing the shoes in Swedish birch and alder wood.
beaversclogs.com
Chá Gorreana's plantations are located on the mid-Atlantic island of São Miguel in the Azores archipelago. In operation for five generations, the outfit sticks to tradition by using organic farming methods and hiring villagers to sort the leaves by hand. Connoisseurs can choose from Orange Pekoe, Broken Leaf and a Hysson green tea variant.
gorreana.com
Anything wooden with wheels always inspires fond memories of childhood, so much so that we held office time trials on this German tikes' two-wheeler. Complete with pneumatic tyres, the pedal-less LIKEaBIKE is the ideal bicycle for budding Floyd Landises and can be accessorised with a bundle of wooden fixtures.
likeabike.de
bikefix.co.uk
---
There is nothing quite like watching an all-star team come together, which is why we at Monocle are already lining up to get our hands on the first pieces from new label Limoland. Due to launch this autumn with a store in Paris, the men's collection will be a collaboration between Kitsuné designer Masaya Kuroki and brand maestro Thierry Lamoine. Working with an international line-up of best-in-class manufacturers, Limoland will also have the Pope's hosier doing socks and Yoshida (makers of Monocle's special-edition bags) on totes and luggage.
---
The Parisian surprise of the year is this small 1970s-style former butcher's, now re-opened as a restaurant on the rue Paul Bert by two Argentinean expats, Marcelo Joulia and Enrique Zanoni. The orange room has been updated with a selection of Eames chairs and a Norman Foster table d'hôte, and is staffed by easy-on-the-eye South American staff. The menu concentrates on what Argentina does best: empanadas and luxurious cuts of beef with fries. Book now before word of mouth fills the joint.
resto-unico.com