Thailand's artistic set are discovering the delights of this lively, but peaceful, residential neighbourhood, which takes the best of Bangkok life but tones it down a step. It has good transport links, plenty of galleries and restaurants and a new wave of entrepreneurial spirits.
As soon as the first BTS SkyTrain arrived at Ari station in 1999, this residential neighbourhood just north of Bangkok's centre started showing business potential, with the appearance of new apartment buildings and stores at La Villa mall. While these projects added an urban edge, they did not detract from Ari's charm. From the tucked away side-street markets to the tree-lined sois (lanes) filled with old houses, this neighbourhood offers a rare sense of peace in the city. Creative folk are drawn to its authentic character and excellent transport links.
In 2002, Anusorn Ngernyuang saw the potential and opened a hotel, Reflections Rooms. "Ari was still in its infancy but I wasn't concerned about the business aspects. I just did what I loved in a neighbourhood I fell in love with." Following in the steps of this pioneer came entrepreneurs with a host of good restaurants, cafés and bistro/galleries. Among the new generation is Prew Pirom, a designer, chef and owner of PlaDib, probably the best place to eat in Ari. He says he never meant to set a trend: "That kind of thing isn't real. All I want is a place with a neighbourhood feel and fabulous food." And like many he's pleased that Ari has become an artistic hub. "It's a homely hangout, unlike Bangkok's other urban areas," he says.
Most of Ari is made up of charming old architecture, from one-storey wooden houses to colonial-style mansions with spacious, dappled gardens. The apartments tucked away down the lanes are generally the quietest and most cosy. Ari is now home to several apartment blocks and new developments are set to open, including Noble Reflex, Noble Reform and Vertical Aree. These modern buildings may sound threatening to Ari's character but Thai building regulations prohibit high-rises in smaller sois. And thanks to Ari's proximity to Chitralada Villa Royal Palace and Bangkok's old town where the skyline is being preserved, the area won't become another bustling high-rise district. It's another reason why this is a good place to buy now.
Arrivals
Flights to Bangkok
From Tokyo
ANA – one flight daily
BA – one flight daily
Thai Airways – one flight
daily
La Villa, Phaholyothin
+ 662 273 1995
villamarket.com
Fresh dairy products, organic fruit and vegetables and an extensive wine selection make Villa Market a great place to stock up. Both Ari branches – another is located at Phaholyothin Place – offer an online delivery service.
Ari Soi 5
+ 662 270 1774
Owned and operated by a local couple – an architect and a ceramics professor – this tiny shop is a perfect place for gifts. The hand-printed tea sets, tableware and home accessories can also be made to order.
Services
Banana Family Park
17 Ari Soi 1
+ 662 279 7838
bananafamilypark.com
Yoga, herbal spa, organic products, kids' art classes and Buddhist dharma lectures (in Thai, but occasionally in English) are all on offer here. There's also the Baan Aree Dharma Library, which lends and gives away books and CDs. A peaceful, rare, family-focused hangout for bustling Bangkok.
Phaholyothin Soi 5
(Soi Ratchakhru)
ratchakrumedical.com
General practice, dental, skin care, acupuncture and orthopaedic clinics gathered under the same roof.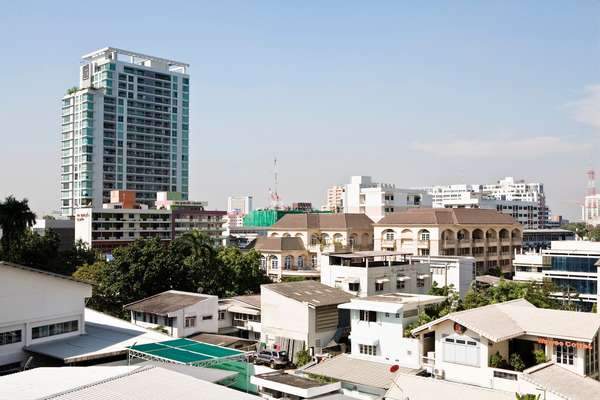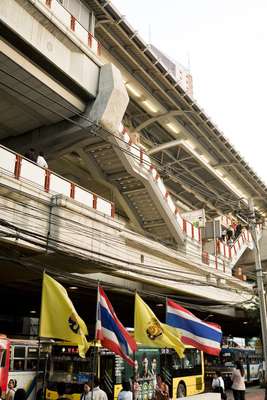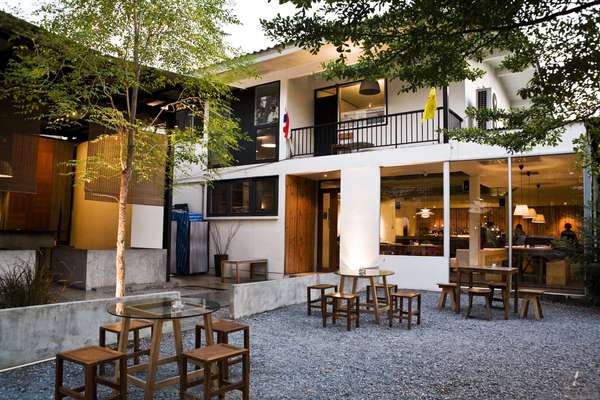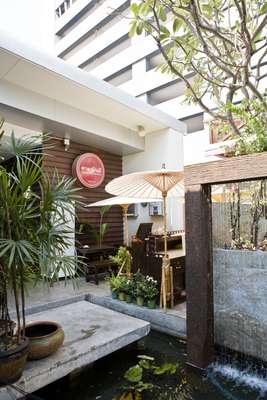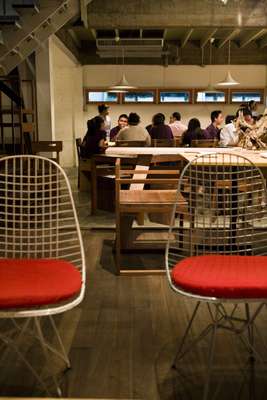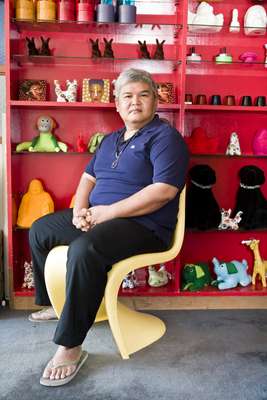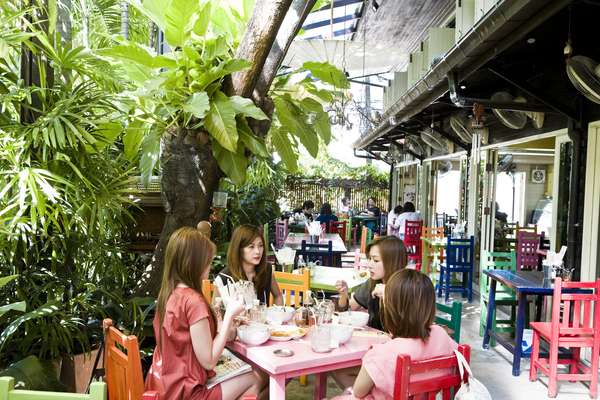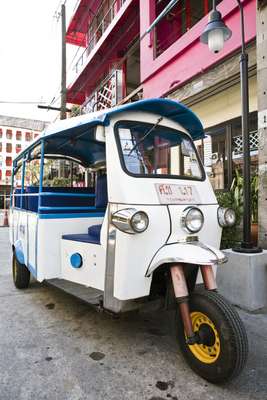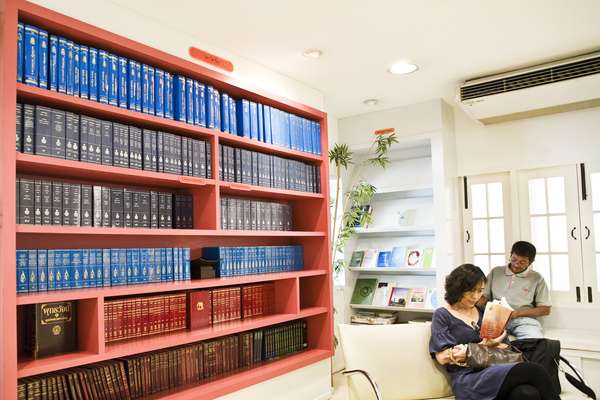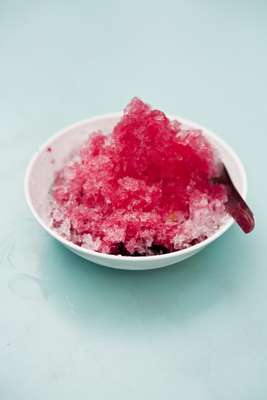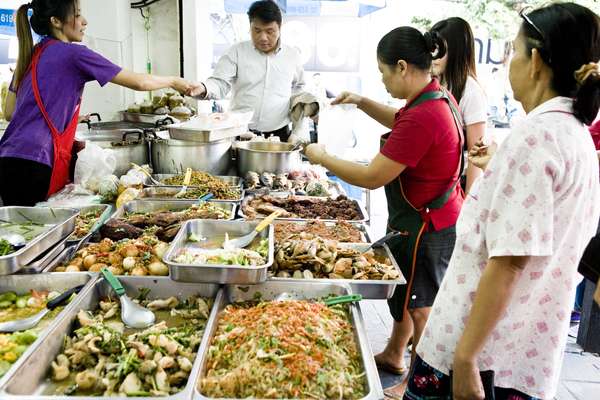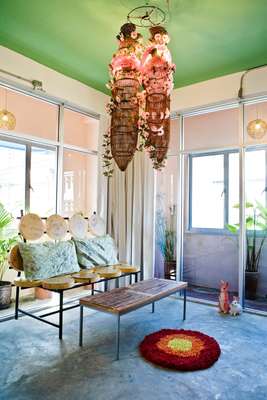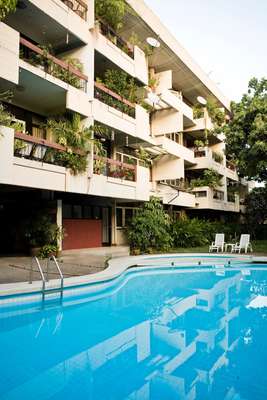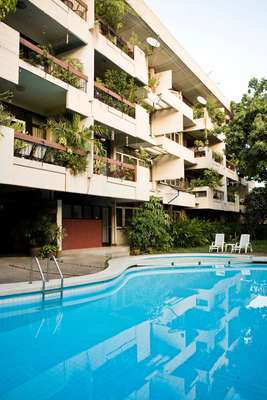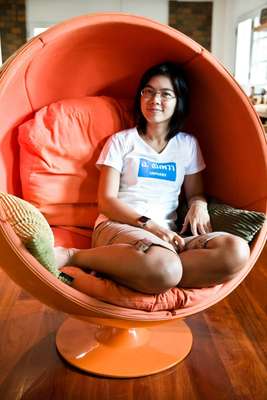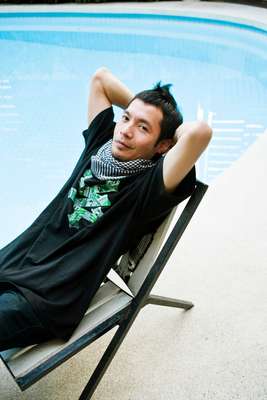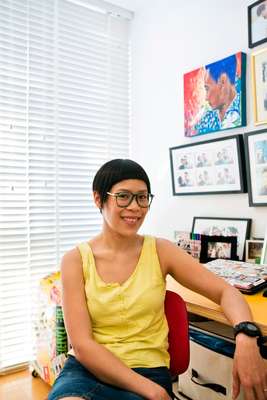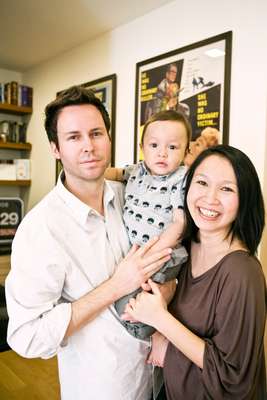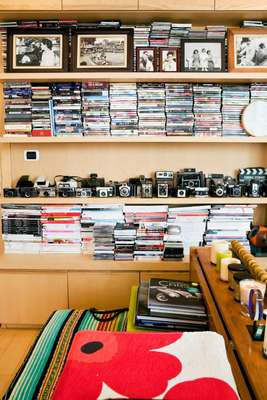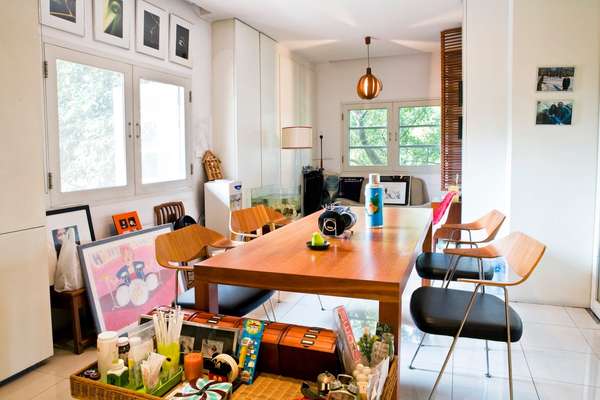 Ari Soi 5
numthonggallery.com
This gallery will open in mid-2010 but people are already excited about the second space by the highly popular 15-year-old Numthong Gallery. It will be housed in a restored old residence. With a larger exhibition space than the first, you can expect even more cutting-edge installations.
53/1 Ari Soi Samphan 1
+ 662 619 9952
A great neighbourhood pitstop. Each highly trained chef is adept at preparing Thai food for Thais, but is more than happy to adapt Thai tastes for farangs (foreigners) too.
Soi Juajit (next to Yosawadee Place), Phaholyothin Soi 7
+ 662 279 4204
Ari residents have kept this restaurant a closely guarded secret for more than a decade – probably the best selection of Thai food in Ari.
18 Ari Soi 4 (north)
+ 662 617 0108
moddybangkok.com
Moddy is owned by a group of local artists, so it's no surprise that original art pieces are found in the dining area where friendly staff serve dishes such as spaghetti Thai sausage and "Jekky" fried beef, created by an artist-turned-chef.
1/1 Ari Soi Samphan 7
+ 662 279 8185
First frequented just by the owner's friends, this bar/restaurant is now a popular spot among partygoers. Besides simple interiors other draws include signature pizzas baked in a traditional oven and imported beers.
46/1 Ari Soi 5
+ 662 357 1099
puritan.100free.com
Puritan is famous for low-fat sweets and homemade pastries. The small wooden house is decorated with vintage furniture and bric-à-brac collected by the restaurant's owner. The patio is an ideal place to relax and sip tea with a good book.
Mystic Place
224/5-9, 224/11-18, Pradipat Rd
+ 662 270 3344
mysticplacebkk.com
Each of the 35 rooms here have been individually designed by a local artist. It also has a gallery.
24 Phaholyothin 8
(Soi Sailom 1)
+ 662 2720 6300
baanwaree.com
The new rooms and restaurant are the latest creations from Anusorn Ngernyuang, one of the original pioneers of the neighbourhood. The designs are eclectic, mixing details of the original building and furnishings with input from young artists. But what really seals the deal is the outdoor dining both in the garden and on the roof, which overlooks the Phaholyothin area.
It's best to find properties through reputable agencies. However, those in the know can often find good deals from smaller developers. Foreigners can own up to 49 per cent of the total number of units in any single apartment building. However, non-Thai citizens cannot own the actual land it is built on. Instead, foreigners often buy land or houses through companies in which a foreign partner owns less than 39 per cent. Another option is to lease land for 30 years, with another 30-year extension option and a caveat that the property is separate.
€1,370 – €2,020 per sq m
€240 a month for a studio €400-€500 a month for a one-bedroom apartment
Residents
Jantraratt Adireksarn
36, designer, school owner
"Although Ari is booming, much of the area remains residential and filled with beautiful old houses. BTS stops are almost always a short walking distance away."
39, stylist
"I've lived here for 28 years and have never considered moving. I guess you could say I'm addicted to Ari. I love its sense of community. I've made a lot of good friends here. Ari is well connected to other parts of Bangkok because of the SkyTrain and expressway."
35, advertising
"My husband and I never want to move out of Ari.
The neighbourhood offers everything we could possibly want, including restaurants, supermarkets, hospitals and reputable public schools. The town planning is also good."
Brian Ott and Panita Phongthananan
33, film lecturer and 34, food caterer
"We feel like Ari is a family neighbourhood. Even foreigners who live here are the types who plan to stay for a long time. We're now looking for a new place with more space for our kids. If we can find the right condo, we'll stay in Ari for sure."
Developer's view
Sunnan Yodsuwan
"Ari's proximity to the centre is a bonus and the building height restrictions will ensure this collection of lanes retains its character. Prices in this area have remained low compared to somewhere like Sukhumvit, where many expats have settled. We have been renovating mid-century condominiums in the neighbourhood and some are stunning open-plan storeyed spaces that you can pick up for €300,000."