French Alpine retreat / Savoie
Cabin Fever
Unlike the usual identikit winter lodge, this remastered getaway in the French Alps is inventive – but its unique sense of style doesn't detract from its homely charm.
Belgian interior designer Lionel Jadot has transformed a former barn nestled in the Alps into a restful, rustic retreat. It took him two years to renovate the ramshackle structure, which dates from 1870. His ­approach has been thoughtful, inventive and unhurried.
To reinvent the building, he added a roof, floors and walls, reusing the original timber whenever possible – even crafting furniture from leftover planks. The building is made from Mélèze, a larch wood local to the Savoie region. "My main wish was to make the chalet look as if nothing had changed, since I hate the new restoration style," he says. "I left it in its original state, keeping the flaws and the cracks here and there." The result is an honest and warm space, perfect for unwinding in after a vigorous day on the slopes or a long hike. Perched on a mountainside, close to the popular ski resort of Megève, its setting is stunning.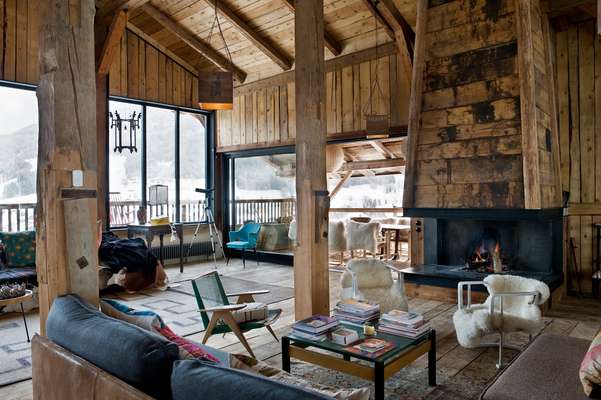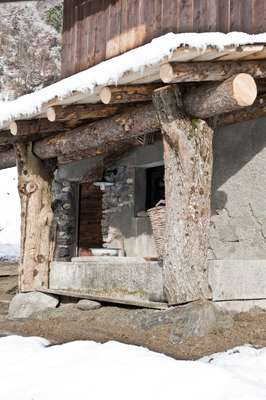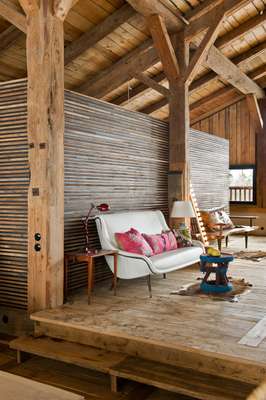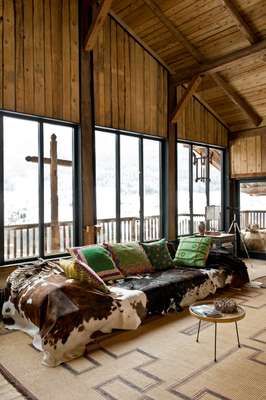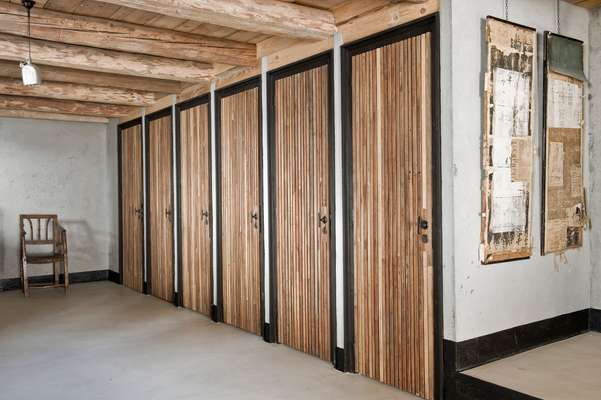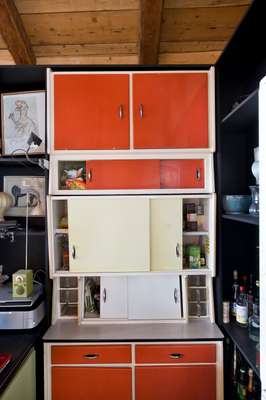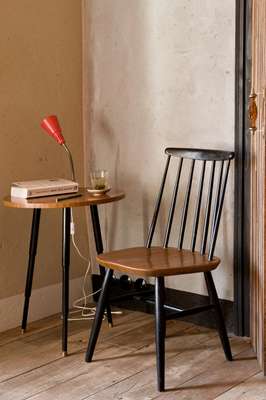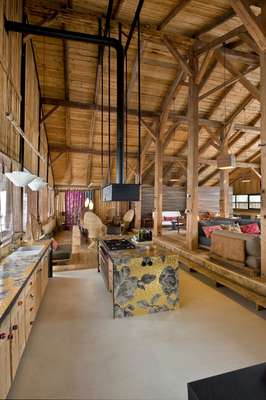 When it came to a new layout, Jadot completely reimagined the three-storey structure – the basement, where the cows, goats and sheep used to winter, are now the bedrooms. Up above, the hay has been cleared out to make way for a spacious open-plan living area featuring soaring 15m-high ceilings. Windows look out to the surrounding landscape, and a sheltered deck makes an ideal spot for outdoor meals. Jadot relied on the building's original structure to provide natural ventilation and had installed solar panels on the roof.
Inside, the furniture is a mix of pieces picked up from flea markets from around the world, and vintage items dating from the 1930s and 1950s. There's an original mahogany Nakashima sofa from the 1950s, and classic Swedish armchairs. An old office chair from Marrakech sits next to an African footstool. Cushions, covers and throws are made using vintage fabrics from Romania, Tibet, Hungary and India. The mixing and matching gives an eclectic, homely feel – it's quirky but comforting too.
The only really new contemporary design piece is a shimmering bespoke gold and black Bisazza kitchen unit. But even this has been played with – Jadot has attached small wooden handles hand carved and painted by an Italian craftsman from Siena. Keen to create an ­original interior, Jadot, who also works as a filmmaker, designed many of the pieces himself, recycling old objects to create lighting and furniture. "From my point of view, nothing must be thrown away," he says.
Wander around and you'll spot lights ingeniously made from old Chinese tea chests, Moroccan baskets and old water flasks. The bath tub is carved from a giant piece of rock taken from the mountainside; the bespoke dining table, a hefty and dramatic design, is made from a single block of wood sourced from the Philippines; the benches are lovingly crafted from old beams.
It all adds an element of playfulness and surprise. "I wanted to find objects that tell stories and create an environment that doesn't look like a showroom," explains Jadot. "There are thousands of chalets in the mountains but they all look alike inside."
Invention. Combining bespoke pieces with vintage items make for an original home.
Patience. Restoration is delicate work – it can't be rushed.
A strong backdrop. The wooden interior creates consistency amid the eclectic pieces.