Paris boulangerie / Paris
Early to bread
As Monocle expands its food and drink coverage, we ask chefs, food pioneers and bar owners to take us on a tour of their culinary neighbourhood. First up is breadmaker Jean-Luc Poujauran, who has made a name for himself in his arrondissement and beyond – he supplies Michelin-starred restaurants with his specially made produce.
"We are a village," says Paris baker Jean-Luc Poujauran on the shop-lined street in the 7th arrondissement, where he has lived and worked for over 30 years. "People stay here a long time."
Originally from Mont-de-Marsan in the southwest of France, Poujauran ran his trademark pink-painted bakery on rue Jean Nicot for 27 years. He turned what was a struggling neighbour- hood boulangerie into a thriving business with 22 staff and had Parisians crossing the city to sample his baguettes and pastries.
Seven years ago, however, he sold his shop to focus on the one thing he was most passionate about – bread. He makes a sourdough loaf with a strong crust and chewy texture from a bread starter he inherited many years ago from his father, who was also a baker. The bread starter is a simple mixture of flour and warm water that cultivates yeast naturally in the open air, producing a flavour that commercial yeasts cannot replicate.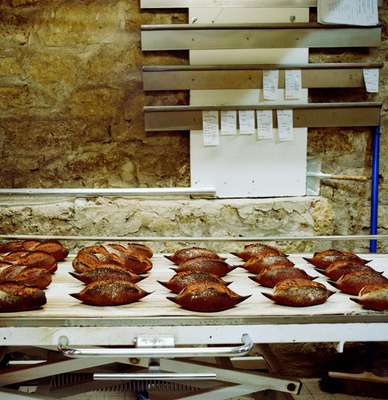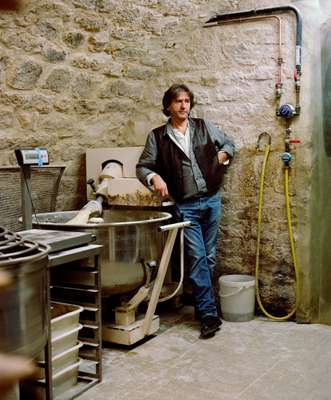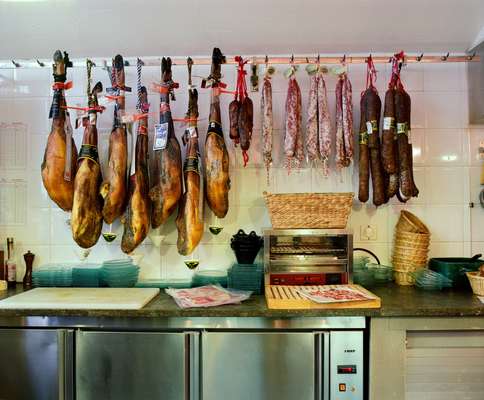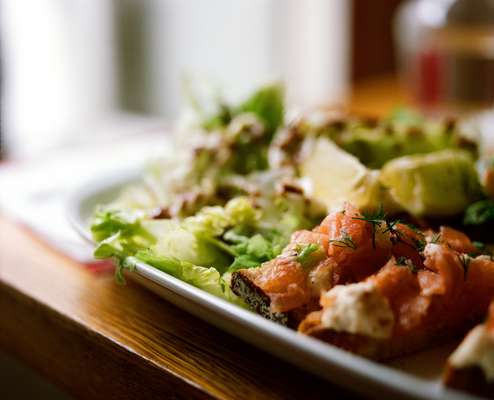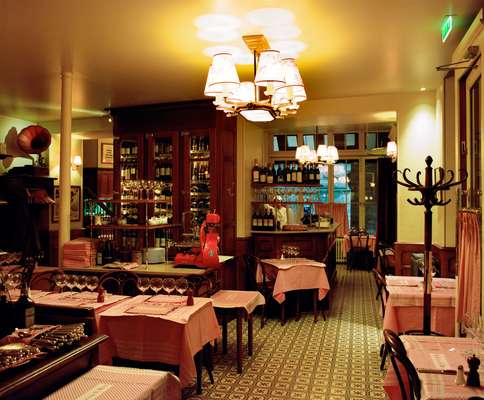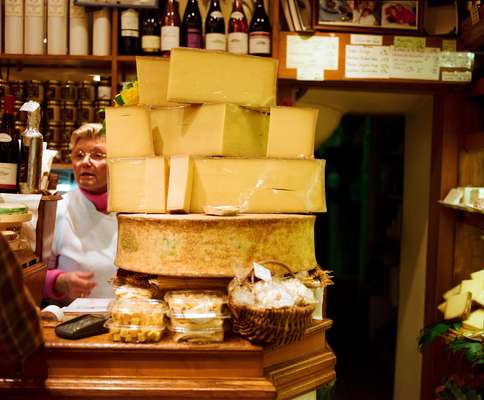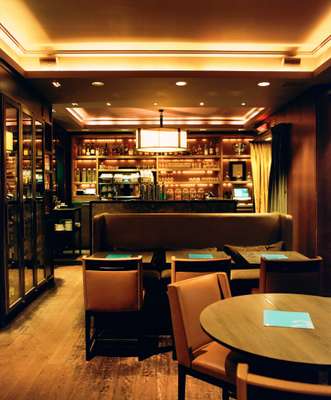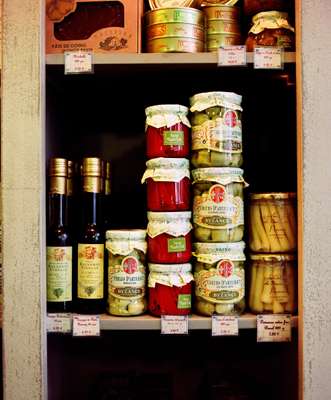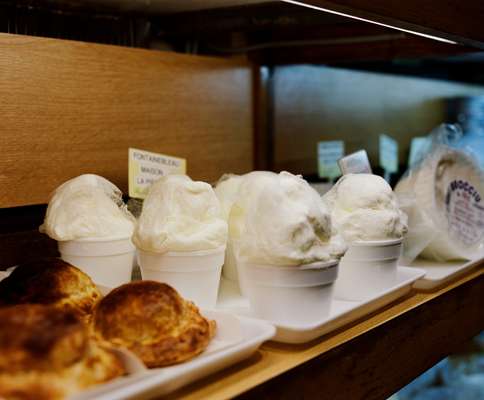 To start his new venture, Pourjauran moved two doors down and converted a large eight-room cellar into a bread lab – he has something of the nutty professor about him as he discusses all the equipment he has invented and patented – producing loaves only for restaurants. Today he supplies 200 Paris establishments from Michelin-starred dining rooms to the kitchens of government ministries. Every morning Poujauran starts his day with a coffee at Simple, a coffee shop and lunch spot that doubles as an unofficial HQ for local business owners. "We're all here every morning to discuss the previous day's events – the estate agent, the jeweller, the florist and our lawyer." he says. "And at lunch we all stand in row at the bar." On Wednesdays though, Poujauran sits at a table with his kids for their weekly lunch of tartines; open-faced sandwiches on a slice of Poujauran bread.
For dinner, Poujauran often heads to the Café de l'Alma or to La Fontaine de Mars, both owned by husband and wife team Jacques and Christiane Boudon. "I go to the Café de l'Alma for its steak tartare 'aller-retour' [seared quickly on both sides] and its fabulous homemade chips," he says. La Fontaine de Mars, with its checked tablecloths and leather banquettes, serves regional specialities such as cassoulet and foie gras that remind Poujauran of home. However, it's the selection of wines from the southwest such as Madiran that keep him coming back – "and Christiane's good humour of course," he adds.
Poujauran is almost as passionate about wine as he is about bread because they have one thing in common – fermentation. Perfecting this process has been his life's work and he's often inspired by winemaking. Poujauran loves to cook at home and sources a lot of his ingredients locally. Next door to his premises is Bellota-Bellota, a Spanish purveyor of fine foods that specialises in jamón Ibérico de bellota. Another of his haunts is Fromagerie Barthélemy, where he buys Fontainebleau, little pots of creamy fromage frais wrapped in muslin.
A perk of being a local celebrity means Poujauran doesn't need to do the shopping himself. "I can call the shop owners, place my order and send someone to pick it up," he says. "I've been here for 33 years. I'm a neighbour- hood kid."
poujauran.fr
Poujauran's part of the 7th arrondissement is known as the Gros Caillou ("big rock") district. Once a leafy suburb of Paris with cow pastures, its population swelled in the 17th century with the construction of the Invalides, a hospital and retirement home for injured soldiers (now the war museum and Napoleon's burial place).
The architecture of the neighbourhood, with its modest buildings and small shopfronts, reflects its humble beginnings and contrasts with the grander Haussmannian buildings and gilded domes in the rest of the arrondissement.
Bellota-Bellota
18 rue Jean Nicot
+ 33 1 53 59 96 96
bellota-bellota.com
Fromagerie Barthélemy
51 rue de Grenelle
+ 33 1 42 22 82 24
La Fontaine de Mars
129 rue Saint-Dominique
+ 33 1 47 05 46 44
fontainedemars.com
Le Café de l'Alma
5 avenue Rapp
+ 33 1 45 51 56 74
cafe-de-l-alma.com
Simple
22 bis rue Jean Nicot
+ 33 1 45 51 84 22