Hospitality / Global
Inn focus
It's called the 'art of inn-keeping' for a good reason. If you're not a natural host/designer/lighting director/logistician all rolled into one then you'll need to spend years honing the craft of creating an environment where people will want to return again – and again.
If I wasn't orchestrating a team of 40 to produce this magazine, make audio programmes, direct films and run our shops then I'd do my best to get all of them to work with me on the city hotel I've been wanting to launch for the past few years. As we had a bit of time over the holidays to think about what does and doesn't work in the world of inn-keeping, we ­decided to do the next best thing to ­actually opening a property and worked on the planning, brand book and house rules for our fantasy inn.
As the world's hoteliers spring back to life by re-opening wings that were shuttered last year and start re-arranging the deck furniture, travellers frequent and ­occasional will be in for a few surprises. For lovers of classic, grand hotels an economy on the upswing might mean that the renovation that was postponed will now go ahead and your favourite property in Rome will be turned into some dreadful hotel that will be marketed with the words "design", "Asian-inspired" and "eco" liberally sprinkled across advertisements, the website and press releases.
For others who've been waiting for a big brand name to shake-up a market that's been crying out for something new, again there might be considerable dismay as all that furniture that went into production in Indonesia four years ago, and is now being delivered to a much delayed property, will debut in a dated-looking hotel on opening day.
There'll be no such concerns at our inn as we'll focus on getting the few things that most people demand very right. There'll be a doorman out front to deal with bags swiftly and delicately, check-in will be seamless and not involve the front desk, staff will graciously nod and smile at all guests, rooms will be well insulated and deliver the basics brilliantly (see our checklist overleaf), windows will open, the lifts will close with a faint whoosh and pets will be welcome. On departure, a well-manned bar will serve up perfect espressos and cappuccinos for sipping in the cab, and a hotel car (or two) will be close at hand for speedy drop-offs at the rail station.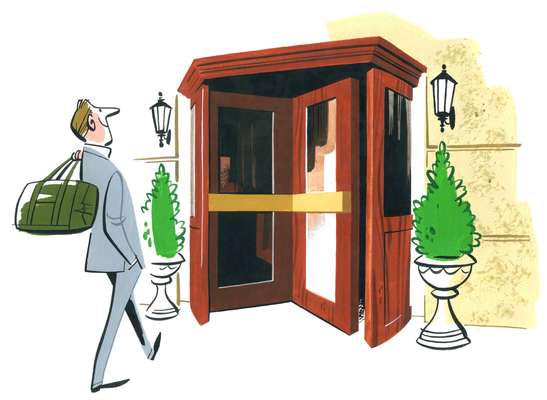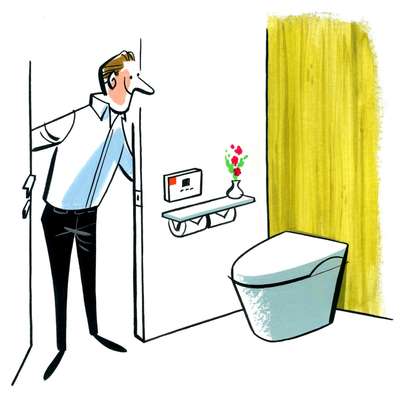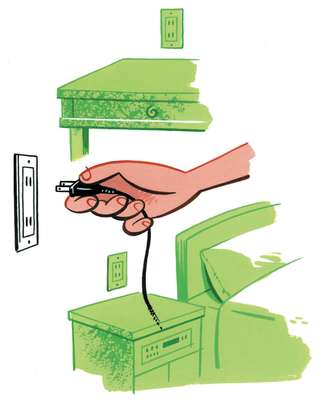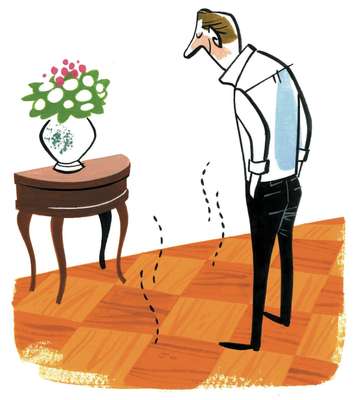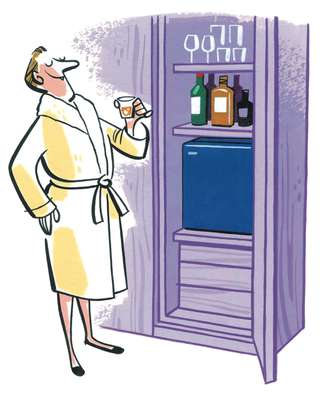 We'd like to claim that The Monocle is a completely original hotel but in truth, it would be a careful blend of all of the properties we frequent and adore (see our recipe opposite).
You'd think that the hotel was a late 20th century invention given how wrong new rooms frequently go. The following are five things no designer or GM should ever let slip.
01 Socket to us
We accept that Apple and many others change the shape of their power adaptors far too often but it's still no excuse for hotel rooms to be short on outlets or have special recessed sockets that can't even accommodate the plug for an electric razor. Put simply, sockets at desks need to be at desk height, not hidden behind the wardrobe that's two metres away. Likewise, 99 per cent of people travel with phones that need round the clock attention and this translates into an urgent need for more sockets beside the bed.
02 Take the floor
One thing we don't need is another in-room brochure promoting a hot-stone treatment. One thing we do need, however, is heated floors. Whether it's a chilly morning in Geneva or balmy day in Milan, there's something very comforting about crossing a wood floor room that's heated from below or walking into a bathroom that's toasty underfoot.
03 On the level
Some newer hotels seem to be getting the message (the Park Hyatt in Washington and Peninsula in Tokyo) when it comes to the positioning of mini-bars, but most still insist on the classic "hide the Electrolux behind the sideboard' approach". We don't need to get into the irritation of having to kneel to find a bottle of orange juice, we're just surprised that so many designers still aren't on the same level as guests.
04 The silent valet
It's an unwritten law that the moment you step into the shower or start a conference call the doorbell will buzz with someone returning your laundry or delivering a package. The return of the valet locker, where everything from bouquets to just dry-cleaned cocktail dresses can be left for collection via an inner door at the guest's convenience, is most welcome and we're convinced they've restored lost minutes to our day.
05 A teched-up toilet
We've become rather attached (well not quite) to the Totos at home and in the office, so now we want a good spray wherever we stay. A GM recently told us that he lured away all visiting Japanese CEOs from a rival property because he installed Washlets in all his suites.
Anatomy lesson: the make-up of a perfect hotel
5% Park Hyatt Tokyo for the perfect arrival and timeless design
2.5% The Rössli in Zürich for demonstrating that sometimes you don't need anything more than three stars and a neighbourhood bar at street level
2.5% The Albergo in Beirut for the cosiness of its top floor lounge and bartender who retires only when you're good and ready
5.5% The Murata in Yufuin, Kyushu, for its outstanding gift shop, perfect tubs and peerless staff
2.5% With The Style Hotel in Fukuoka – we know, it's a dreadful name but its mouthwatering bar menu is superb
2.5% Hotel Santa Caterina in Amalfi for its secluded new apartments that you never want to leave
3.5% Grand Hyatt Hong Kong for its efficient and forward-thinking butlers
3% Tenku no Mori for complete privacy and its family of staff
1.5% Crosby Street Hotel, New York, for its floor-to-ceiling windows that can be opened
2.5% The skills of Kit Kemp (see Crosby) for creating rooms you'd never want to live in but are only too happy to be a long-term resident in
3.5% Grand Hyatt Tokyo for its range of eating establishments and location up the street from Tsutaya
3% Masuichi Kyakuden near Nagano for giving you that "nothing bad can happen to me here" feeling. Oh yes, and that breakfast of theirs is a global benchmark
3% The Halekulani in Honolulu for its timeless interiors and breezy design – if only the food was better
2.5% The Park Hyatt Sydney for those views across the harbour
3.5% The Cortiina in Munich's breakfast buffet and close proximity to its sister property Bar Centrale's outstanding coffees
3.5% The Cortiina's annex building for refashioning the serviced apartment with impeccable Bavarian craftsmanship
4.5% The San Pietro in Positano because it keeps on reinventing itself without ever losing its focus
7.5% The Tawaraya, Kyoto, for executing the art of innkeeping perfectly
2.5% Hotel Yaca in St Tropez for its calm demeanor amid fits of local madness
2.5% The Portixol in Palma for consistency and maintaining its own unique style
3.5% The Gorakadan in Hakone for its management and staff uniforms
5% The Arcana on the Izu Peninsula and its breathtaking dining room
1.5% The Upper House in Hong Kong because it's given the market a good shake
5.5% Room 2001 at The Peninsula Tokyo because it just works
3.5% Il Pellicano in Porto Ercole for its iconic logo and well-tended lido
1.5% Stockholm's Hotel Esplanade for minimal fuss and its outstanding position
5% The Park Hyatt Milan for its masculine design and solid club sandwich
5% The Fasano, São Paulo because it has one of the best bars and a lobby made for holding court
2.5% The Asaba ryokan for its hushed, elegantly appointed lobby
Monocle shop:
In the next few weeks we will be launching a poster of the perfect hotel, which you will be able to buy from our store at monocle.com or our shops in London and Los Angeles (and shortly Stockholm and Hong Kong).
The Perfectly Serviced Hotel
Basement level:
01. Good hotels do your laundry in-house.
02. They know how to starch a shirt too.
03. Dogs are welcome in the cosy kennel.
04. The hotel makes its own pastries and has an effective IT room.
Lobby level:
05. Guests are always greeted the moment they arrive.
06. They never have to use the front desk to check in – they're taken directly to their room.
07. The lobby is discreet and not too public.
08. The lighting is low and welcoming.
09. Staff never have casual conversations with each other in front of guests.
10. There's plenty of seating in the lobby for meetings and waiting around.
11. There's a good espresso bar for early morning caffeine hits.
12. There's a manager around the lobby to deal with problems – he's not hiding in the back office.
13. Lighting changes according to the time of day.
First and second floor:
14. Room windows can be opened.
15. Doors and walls are soundproofed.
16. Heated floors keep your toes toasty warm.
17. There's free wi-fi throughout the hotel.
18. There are lots of electrical sockets – at the desk but most importantly beside the bed.
19. An easy to operate TV.
20. An old-school radio.
21. An alarm clock that you can set yourself.
22. The furniture is solid wood – no cheap veneers.
23. Peninsula-style valet cupboards mean laundry and newspapers can be left without knocking.
24. Room service is delivered on trays rather than on big trollies.
25. There are always fresh flowers in fresh water.
26. There's a Washlet: that warm seat is a winner.
27. Japanese style washing/wet rooms.
28. An iron and ironing board are on hand – why wait 24 hours to have a shirt pressed?
29. Laundry prices are sensible.
30. Floors are wooden
31. The mini-bar is at shoulder height – no crawling on your knees for a cold beer.
32. Windows are clean.
33. Cleaning staff stop vacuuming as you walk by.
34. Elevators are silent.
35. There's a range of international TV channels
36. Balconies – where possible.
Second floor
Rooms should work as places to relax. There should be an old-school radio to capture the sound of the city, a wide choice of morning newspapers, cosy bathrooms, heated floors and windows that can be opened for a fresh start to the day.
First floor
Some things we can do ourselves: we are happy to quickly iron a shirt (although an in-house laundry is also needed), staff should stop vacuuming as you pass, room service should come on trays not trollies.
Lobby
You should be greeted on arrival and taken straight to your room and not have to wait at check in. There should also be plenty of space for meetings and just sitting and watching the world go by. When you leave, you'll be able to grab an espresso for that early morning dash to the airport.
Basement
This is the heart of the hotel where everything happens: pastries are baked, the IT team work away, shirts are starched and guests' dogs are cared for in the kennels.