Truck furniture / Osaka
Keep on trucking
The furniture made by the husband and wife team behind Truck is so popular that the couple have been able to move into stunning new premises complete with workshop, showroom and their own café serving steak and doughnuts.
We've only just started on our preview tour of the brand-new premises of Truck, the Osaka-based furniture maker, when the orchids arrive. A big pot of them, all pendulous boughs of succulent white petals, with a carefully calligraphed placard fêting the next day's "grand opening", and in equally large characters, the donor's name – a property owner nearby, from whom Truck rents parking space.
The delivery man, in baseball cap and work-clothes, seems embarrassed handing the flowers to 41-year-old Tokuhiko Kise – the "engine" of Truck. Kise looks uncomfortable, too; he doesn't know where to put the extravagant blooms. "I don't want tomorrow to be a big deal," he says. "I'd rather pretend we've been here all along, and get on with it."
Kise and Hiromi, his wife and colleague, launched the company in 1997. Kise was running his own small furniture factory when they met, while Hiromi was an illustrator. Together they started ­designing and/or making the sort of products they wanted for themselves, and then began selling these out of two small buildings in central Osaka. As it turned out, a huge number of people wanted exactly the same things.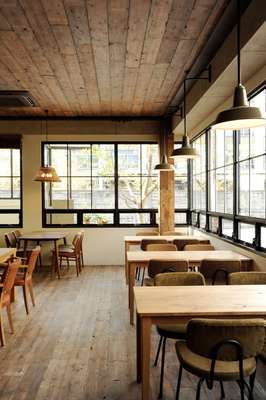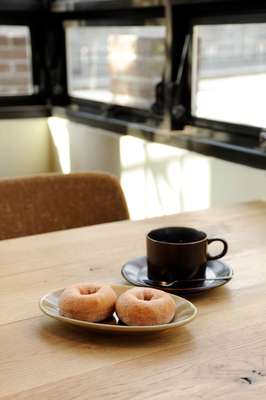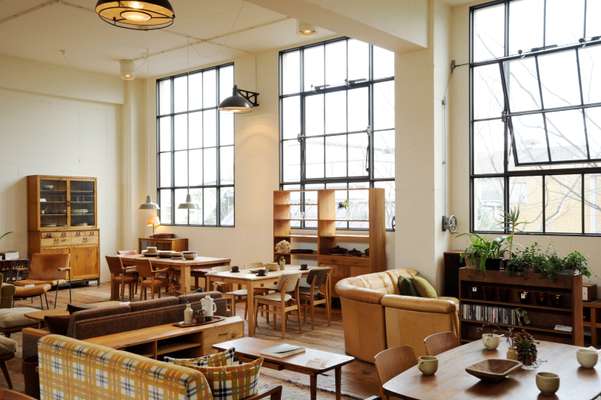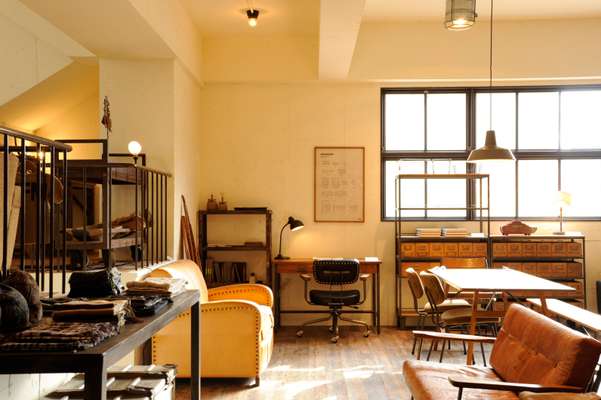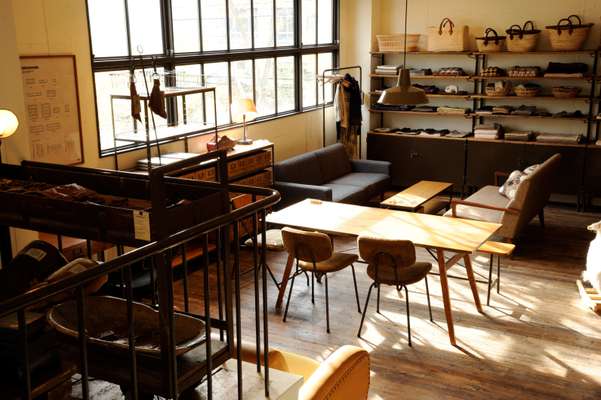 Waiting lists for Truck furniture now stretch up to six months, and to the extent that the couple have allowed – they have no interest in opening other stores and, despite offers, will not license their work or sell wholesale – the business has grown. These new premises, a little out of town, comprise a workshop-showroom-warehouse, a separate clapboard atelier where Hiromi makes leather goods, the rustic yet modern café Bird across the road and, further down the street, the two-storey family home.
It has a "Jumbuck" gas barbecue in the front yard, and is shared with five dogs, eight cats, and their three-and-a-half-year-old daughter. Everything has been built from scratch over the past two-and-a-half years, every component designed or hand-made by the couple, and, apart from the atelier, is all clean-lined, Bauhaus-inspired (with perhaps a hint of Frank Lloyd Wright) ferro-concrete, which Kise helped pour. Truck is not about new-age slowness. Athletic and muscular on a slight frame, Kise is a live wire. He intercepts us on the street as we arrive. Hearing that I grew up in Australia, he raptures about surf trips to Noosa Heads and is delighted that I know my Scotch fillet (rib-eye) steaks (he serves them in Bird). In fact, the reason he built the café, he says, is so that he could eat Scotch fillet, Turkish bread – and doughnuts. He has a doughnut "robot" and wants to show it off to me. We peer through the glass at one end of Bird's kitchen as the rounded dough ­progresses through its stainless steel bath of hot oil. "The best thing is when they turn over," he says, like an ­excited kid. "Look, look now! It's about to happen!" Indeed, a slotted tray emerges and flips the bubbling rings, and Kise exhales blissfully.
Upstairs in the main building, flooded by afternoon light from huge centrally hinged windows designed by the couple, Truck's products are asking to be sat on, lain on, switched on, or tried on. Nothing is excessive – everything is functional, and if your first impression is "retro", a closer look shows that it is no such thing. Truck furniture has an individual, sharp modern style, though Kise insists he is no designer. "He never plans for a market," says Hiromi, who adjusts his drawings, giving the arms of a chair more generous curves, for example.
What's most inspirational about Truck's juxtaposition of lifestyle and work is the positive energy of its owners, which has clearly brought great rewards. You feel they could do anything they wanted. Kise is modest. "I don't see myself as successful ­because the word doesn't mean anything to me," he says. "But one thing about my furniture: it's honest. Even in the places you can't see, there are no shortcuts. No lies."
1968 Born in Osaka
1987 Studies furniture making for one year at technical college Matsumoto Gijutsu Senmon-ko in Nagano prefecture
1987–1990 Works as a chair builder in Osaka
1991 Starts own factory, Kise and Factory, Osaka
1997 Launches Truck
2006 Begins work on new premises in Asahi-ku, Osaka. He even helps by pouring the concrete.
2009 Opens new premises
Five of the best from Truck
If it weren't for the waiting lists, we'd have left with a small truckload of Truck. Here's what we'd have bought.
01 Sutto Table: Mixture of steel with the oak-like Hokkaido hardwood nara.
02 Deskwork chair: Classic leather chair is generously proportioned. Armrests and gas lift are options.
03 Table Stand TI-N1: Hefty cast-iron base is offset by playfully tiltable shade.
04 FK Sofa: The three-seater's a bestseller, but the 1.5-seater's the one for us.
05 DT Sofa: Naturally tanned hide over down-filled cushions.