Lusanne, Switzerland / Lausanne
Mover and shaker
With a dream team of a Swiss R&D department, an Italian manufacturer and a professional skier to test the clothes, Mover produces high-quality, technical garments made for the slopes. Monocle pays a visit to its HQ.
Ski jackets that employ Primaloft padding used by NASA to keep astronauts warm are just one of the innovations being ­pioneered by Lausanne-based skiwear brand Mover. Headed by affable 45-year-old Swiss entrepreneur Nicolas Rochat, his dedicated team of six, ­including two designers, take up to three years to develop each new fabric.
Research, fabric development and design are all carried out at the vast open-plan Swiss HQ, which is dotted with Eames chairs and a Ligne Roset sofa by Rochat's good friends, the Bouroullec brothers. Manufacturing, however, is outsourced to Cionti in Italy, which counts Fendi and Chanel Ski as its clients. Cionti transforms Mover designs into prototypes that the Swiss team will then improve on until they are satisfied.
Before any piece of clothing goes into full development, they are also field tested by Swiss free-riding champion Dominique Perret, who is sponsored by Mover. "Dominique is a close friend and we ski off-piste every weekend and discuss the details of our garments on the snow. Verbier is our playground," says Rochat.
Mover was set up in Sweden by two brothers in the 1980s and became the brand for discerning Scandinavian skiers until it was sold to a conglomerate in the 1990s and its standards started to slip. Rochat came on board as an investor but in 2004 decided to buy the whole ­company and take the operation from Sweden to his hometown, Lausanne. "I like skiing and so have a natural link to a high-quality skiing product but there wasn't anyone focusing on the high-segment niche in the market," says Rochat.
The company claims its jackets and trousers are the warmest on the market ­because they are lined with Primaloft, a synthetic microfibre that retains its thermal properties even when wet. Rochat demonstrates Primaloft's effectiveness by making me close my eyes and placing the cotton-like substance in my hand. Its effect is ­immediate and my palm becomes toasty as it ­reflects body heat onto my hand.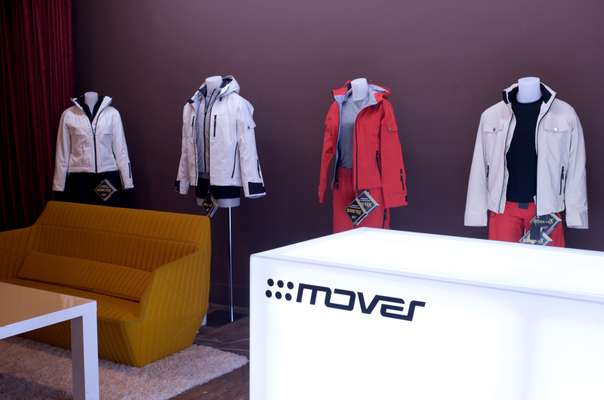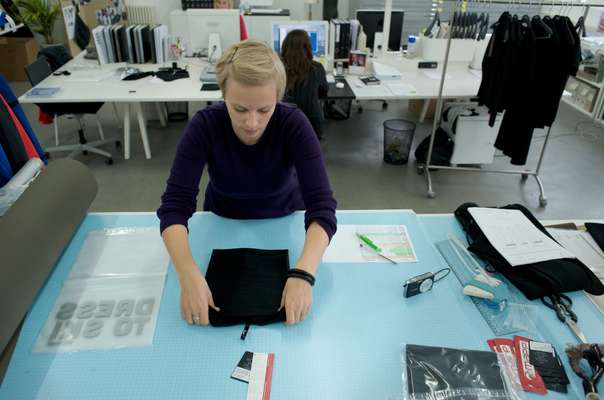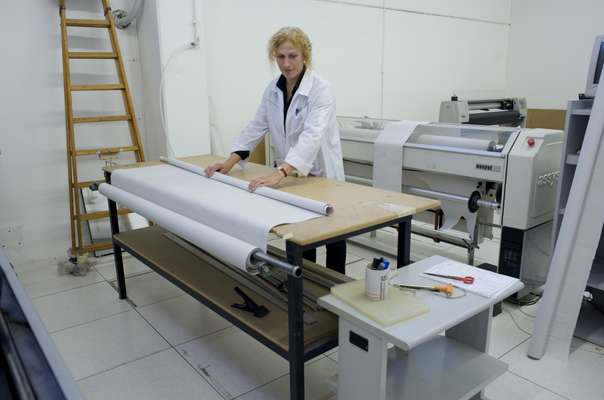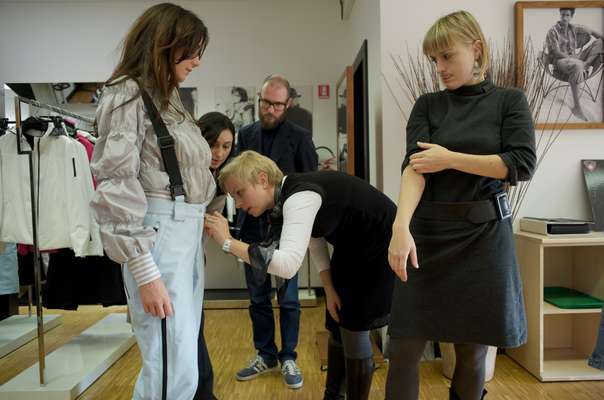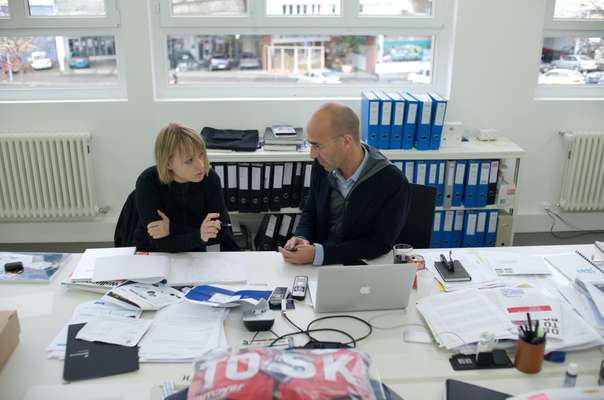 The latest innovation from Mover is a range of Gore-Tex trousers and jackets lined with an 18-micron merino wool. "Bacteria doesn't develop in wool as it does in Lycra or fleece and so it doesn't smell if it's used as a lining or under layer. And unlike cotton, wool doesn't lose its insulating properties when it gets damp from sweat," explains Rochat. Due to the popularity of its wool products, in ­November 2009 the firm launched In Wool We Trust, a sub-brand of skiwear.
The brand's minimalist style has ­attracted both specialist sports shops and fashion outlets, such as Net-a-Porter. Each season the brand focuses on a key colour – last year it was fire engine red and 2010's offering is a sprightly electric blue. This year also sees the launch of a glove developed with the king of cashmere, Loro Piana, and a new line of casual clothes called Dress to Move, taking its designs from the slopes to the streets.
The insulation
Primaloft is a lighter if more expensive alternative to down and is used to insulate Mover jackets. It reflects body heat back to the skin for ultimate warmth.

Water resistance test
After the three-ply Gore-Tex is taped, it undergoes a water-pressure test at Cionti to check how resistant its membrane is to liquid.

Making a garment
A panel of three-ply Gore-Tex is prepped before it is made into a jacket prototype. The fabric is carefully sewn together at Cionti.

Packaging
The final product is ready to go on sale. The packaging is designed by Mover's creative director Raphaele Zenger who graduated from Lausanne's prestigious design school, Ecal.
Top ski brands — Worldwide
01 Skis - Stöckli
The family-run Swiss brand favoured by world skiing champions.
stoeckli.ch
02 Boots - Strolz
Austrian company Strolz's ski boots are injected with foam for a bespoke fitting.
strolzboots.com
03 Bindings - Marker
Founded by ski instructor Hannes Marker who developed a technique that frees your leg automatically from the ski when too much pressure is put on the knee.
marker.net
04 Poles - Exel
Introduced the first carbon fibre cross-country ski pole and helps maintain posture and balance.
exelpoles.com
05 Wax - Toko
This Swiss wax specialist was born from a footwear and leather cleaning product company in Altstätten.
tokous.com
06 Airbag - ABS
ABS airbag backpacks provide spine and neck protection for off-piste skiers.
abs-airbag.com
07 Gloves - Hestra
The Swedish Magnusson family's layered glove can be adapted to work in any climate.
hestragloves.com
08 Sunglasses - Smith Optics
Smith Optics use Tapered Lens Technology for complete optical clarity and its carbonic lenses are impact resistant.
smithoptics.com