Pelican Products / Global
Open and shut case
Pelican Products was founded by a diver who wanted to keep his equipment safe and now it makes protective cases for everyone from the military to the iPhone user. It's expanded into ingenious lighting systems – and is making a healthy profit.
If indestructible plastic cases are not high on your list of obsessions, one trip to Pelican's headquarters in southern California may change all that. You'll recognise its cases if you've spent any time around the luggage belt with a documentary crew, NGO teams or mineral exploration crews who might have been on the same flight.
Pelican Products makes plastic cases that safeguard equipment for photographers, divers and hunters. The company has quadrupled its business in four years, going from $87m (€59m) in revenues to $350m (€237m), and bought its biggest competitor at the end of 2008.
A visit to its Torrance California ­offices – an hour south of Los Angeles – feels like landing in an episode of The Office: fluorescent lighting, beige cubicles, tan carpeting and Twizzlers in a windowless lunchroom. But walk through what they call the "magic door" that leads into the manufacturing area, and the unremarkable Pelican transforms into an action hero.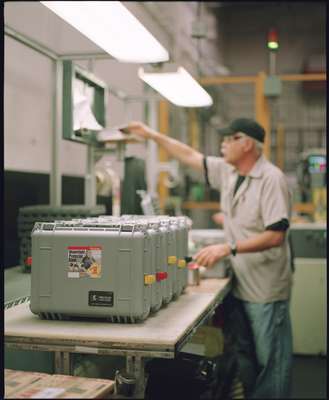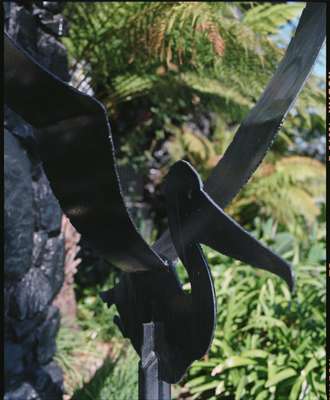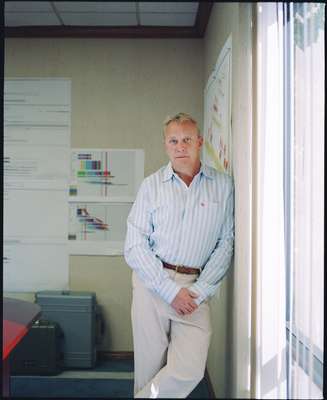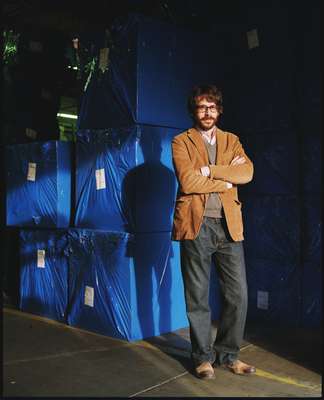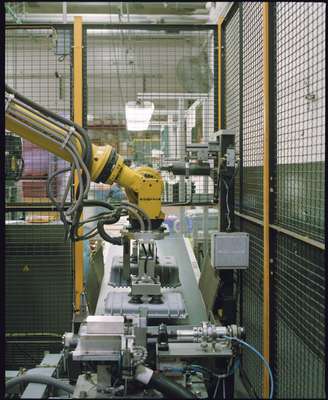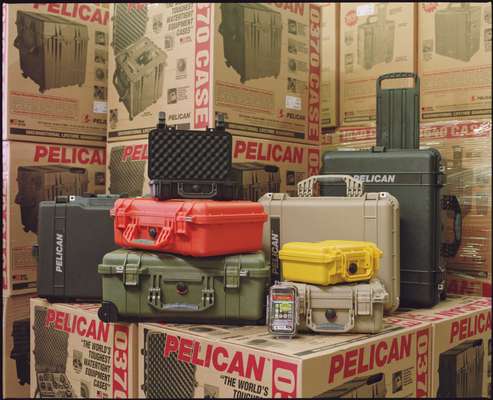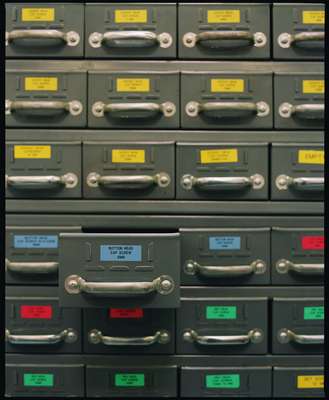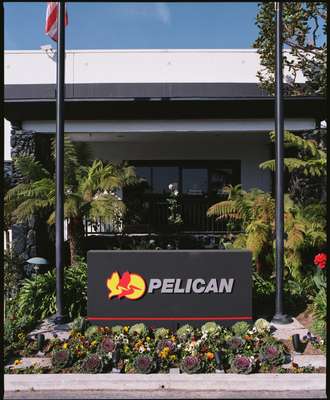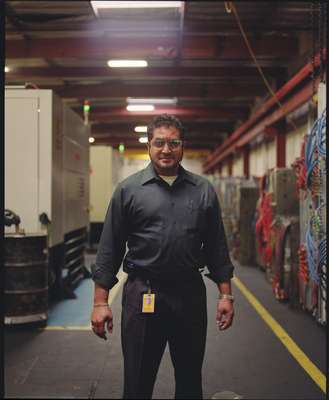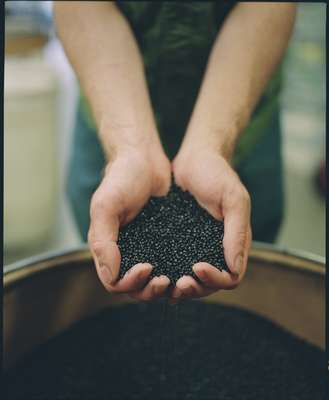 It's as if the safety glasses they give you turn the place into a Technicolor 3D movie. With immaculate cement floors and a smell of burning plastic, the plant is a hive of activity and motion. A woman packs batteries for the StealthLight (a waterproof diving light), another assembles a flashlight, a man organises sockets in the magnificent toolshed and another lugs colourful plastic pellets in a tub while a robot arm snaps off plastic bits from cases using razor blades.
Pelican has five robots – named for the size of their jobs: Baby, Belle, Colossus, Godzilla and King Kong. The robots have automated the most time-consuming and/or more dangerous processes and have increased productivity by 5 per cent.
In Torrance, Pelican manufactures 350 large cases and 500 to 600 smaller cases a day – that's about 30,000 a month. Its manufacturing process has become so streamlined it can turn plastic pellets into a case in five minutes. The company has 1,500 employees of which 560 are at the Torrance facility and 700 are in South Deerfield, Massachusetts. The lights and cases are produced in these two US plants and shipped to the rest of the world. Recently though, Pelican partnered with a manufacturer in Germany to meet the demand from Europe.
Dave Parker, who founded the firm in 1976 and retired last year, started out making a line of high-performance dive lights and O-ring sealed cases to carry his diving equipment. Now there are over 40 models of injection-moulded Pelican cases with hundreds of configurations produced from a proprietary blend of polymers that make the plastic virtually unbreakable and recyclable.
Pelican cases protect photography equipment, firearms, electronics, medical equipment, computer cases flashlights and now iPhones. Pelican also makes professional grade flashlights used by firemen, divers and the police, drug boxes for ambulance crews, and custom-made shipping containers that carry everything from a Formula One car to jet engines to missiles, to plasma TVs. Pelican's promotional video claims: "You want to throw something out of your plane? We make a case for it!" And the war has also been good for business.
"Military and federal government and industrial [manufacturing plants and oil refineries] are our biggest markets, ­although the consumer business is an emerging market for us," says the president and CEO, Lyndon Faulkner. "Our products perform in unbelievably harsh environments and we have an unconditional guarantee. But we hardly get ­anything back."
Faulkner, who is from Wales, came from Microsoft four years ago and took what he saw as an unsung US brand and introduced it to the world. Faulkner says, "Pelican just hadn't looked to the international market to be the opportunity that it is. It's amazing to see people discovering the products for the first time."
What does the future hold for Pelican? Recently it developed two military products that should have equal appeal to consumers. The Remote Area Lighting System was invented last year after a request from the US Federal Emergency Management Administration (FEMA), who showed up in New Orleans after Hurricane Katrina. The lights fit inside a small Pelican case and can light a 6ft radius with a battery that last for nine hours and charges in six. This lighting system has become Pelican's fastest growing product and it's already being used by the military for patrols and lighting command centres and by FEMA and law enforcement to light disaster areas, crime scenes and construction sites. Pelican's other new offer is the Shelter Lighting System where the lights are ­attached to tent poles and can be rolled up with the tent. It seems like a company with a bright future.