My last meal / Lebanon
Serge Hochar
For his 'last meal', food wouldn't be the prime consideration for the head of the world-famous Château Musar vineyard, Serge Hochar. He would choose a special vintage white from his winery in Lebanon and enjoy it with some cheese and olives.
­­­­­­­"For my last meal, I chose a very special vintage. Château Musar 1959 is the first vintage white wine I made when coming to work at my father's winery. It is also my best. My wish was always to see it age. This wine pushes me to live longer to see it through. It's my youngest wine and my oldest companion. The wine stays by my side without uttering a word and when I want to question it, it lets go of a thousand memories. This vintage is the fruit of 50 years of history. It carries a different message with each sip. It's all the earthly nourishment I need.
That said, for my last meal, I also want some olives and cheese, but nothing more. This wine has the capacity to adapt to all kinds of food, especially cheese. The olives – these black ones are from Koura, one of the greenest areas in northern Lebanon – are also fitting for this wine. With each bite, the taste of the olive or the cheese is different, while the wine's own taste lingers on in your mouth.
The cellar is my place, I love it. We started using it in 1958. Its structure is 200 years old. We found it so beautiful we decided to build part of the winery around it. Our grapes are grown in the Bekaa Valley and brought back here to age. Today, we are about 50 people working at the winery.
My family is very important to me – Château Musar is a family story, started by my father in 1930. I share an office with my son. My brother and nephew are also involved. I love them dearly but for my last meal I would like to be alone.
I choose my meals according to the time, place and company. If I'm in London or Paris, I certainly don't want to be eating the same thing as here. Similarly I don't like eating French food in Lebanon. I like to eat food in its cultural context.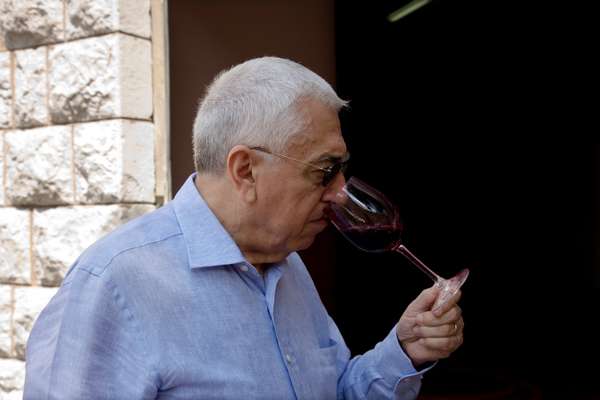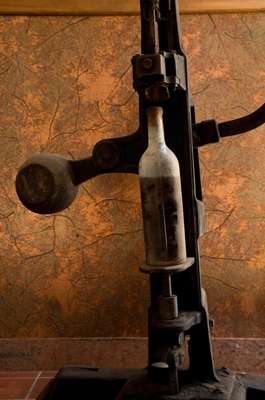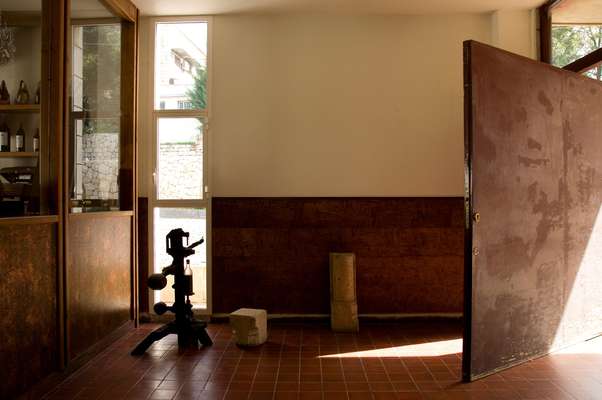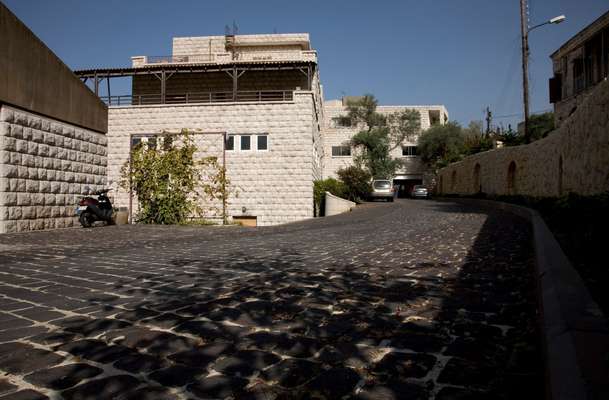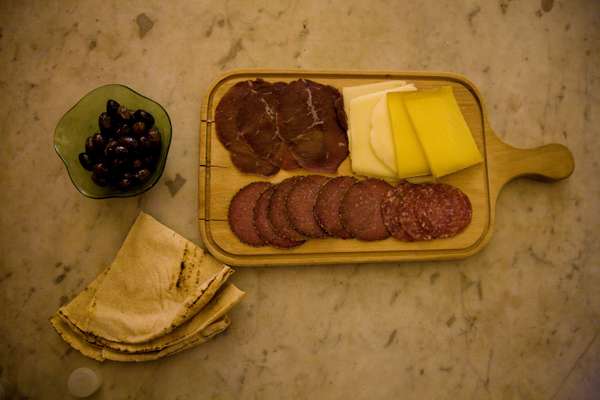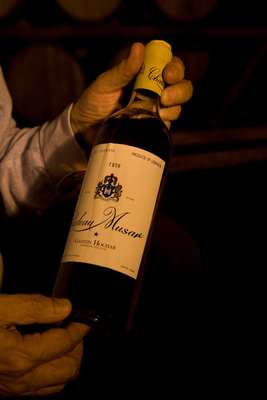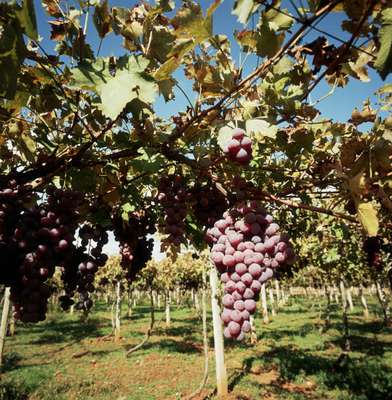 One of my favourite dishes is the Lebanese 'arnabiyeh' for its rich flavour. It mixes different kinds of meats with a chickpea, tahine and bitter orange juice sauce. It's a complicated dish, the kind you have on a Sunday, surrounded by your children and grandchildren. During the week, my meals adapt to my work. Sometimes, there's not much time for anything except a 'mankousheh', an oven-baked piece of dough served with olive oil and herbs. It's a simple but worthy meal. It brings you everything you need. The dough has sugar while the 'zaatar' – a mix of wild thyme, sesame seeds and sumac – is good for the brain. In Lebanon, we say 'zaatar' makes you smarter. My mother always used to tell me that. For breakfast, I have five to six spoonfuls of 'zaatar' with olive oil served on top of 'labneh' [strained yoghurt] and bread.
People used to complain that our Château was from another era as it often needs to be aired for a couple of hours before being served. Today, everyone is in a hurry. This is why we have come up with more 'modern' wines such as Hochar Père et Fils and Cuvée. For this meal I want to take my time though, that's why I chose a Château. With each smell, each sip, the wine reincarnates itself into something new. I love to savour that evolution. The constant change is what fascinates me. The chemistry behind it. That's what drew me to the winery half a century ago, after studying law and engineering.
I am sorry to say I don't cook but I'm a good food critic. I do see myself as a cook though, a different kind who uses recipes to produce wine instead of food. The beauty with wine is that you can still enjoy it, years later. It's still your creation. This is maybe why I insist on serving my own wine. At home, I go to the cellar, choose the appropriate bottle, decant it, and serve it personally to my friends and family. It's part of my rituals."
Serge Hochar, CEO of Château Musar, persisted in making his wine during the Lebanese civil war, when sophisticated Beirutis gave way to lunatic militia men and wine was replaced with cheap whiskey. He opened markets abroad for his unusual reds, which were soon recognised as some of the best in the world.
Tucked away in the scenic village of Ghazir overlooking the Mediterranean sea is the Château Musar winery. The 200-year-old cellar is supported by beautiful stone arches filled with dusty oak barrels. In the dim light, Hochar savours his quasi-monastic 'last meal'.
First course: Black olives from Koura, north Lebanon
Second course: A selection of cold cuts (Italian salami, bresaola) and cheeses (kashkawan, comte)
Wine: Château Musar, 1959 white
Double vision — Lebanon and Syria
For years, Lebanon's wine industry was dominated by a handful of ­respected wineries. But in the last 10 years, a flurry of boutique vineyards have appeared bringing fresh blood to the $30m (€20m) industry. Many are outside the Bekaa Valley, the fertile plain where wine is traditionally grown.
Naji Boutros, an ex-Merrill Lynch executive, and his wife based their Château Belle-Vue in Mount-Lebanon. In 2009 they produced 18,000 bottles for an online members' club. Wines of Lebanon is another small venture set to open in the port town of Batroun.
Boutique wineries got serious this year when brothers Sandro and Karim Saadé unveiled (in Paris) their two new wineries: Bargylus in Syria and Château Marsyas in the Bekaa Valley. The latter produces 25,000 bottles a year and there are plans for a hotel and wine museum.
Five Lebanese wines we recommend:
01 Ksara's Souverain 2007 (red)
02 Château Marsyas's 2009 (red)
03 Kefraya's Comte de M 1998 (red)
04 Massaya Reserve 2000 (red)
05 Domaine des Tourelles' Marquis des Beys 2003 (red)