Report / Niseko
Snow place like home
It was the perfect powdery snow blown in from Siberia that attracted the Aussie skiers. And when they decided to stay put and open hotels and cafés they kickstarted a small business and development boom in Niseko, a once sleepy town in Japan's far north.
His purple gown flapping in the wind, the Shinto priest stands at the bottom of the stationary ski lift, sprinkles rice grains into the snow, and claps twice. His blessing marks the start of the ski season in a corner of Niseko, a small resort in the snowy confines of Japan's northernmost main island Hokkaido – and it is safe to assume that prayers for protection are not confined to the town's sporting antics.
Niseko is an anomaly in rural Japan. It was "discovered" in the past decade by adventurous Australians, seduced by the perfect powder snow swept in from Siberia and its picturesque mountain setting just a short drive from the Sea of Japan. The once depressed area has been in the grip of an international building boom ever since.
Tourism now eclipses agriculture: its 4,600-strong population was swollen by 201,000 winter visitors last season, with growing numbers drawn to its golf, hiking and green landscapes in the summer. The bubble was dented, but not burst, by the economic ravages of last year's financial crisis, as the pause button was pressed on a string of ambitious developments. But the recession did not wipe out the here-to-stay optimists who are responding with a string of new ventures, from boutique hotels to apartments.
Long-term projects are even more ambitious: architect Tadao Ando is designing the hotel and residential Capella complex to open in 2011; Hong Kong's Richard Lee is building a vast ski village in Hanazono and luxury hoteliers such as COMO, Four Seasons and Banyan Tree are rumoured to be considering investments. A further surge in interest is expected after the March opening of a new international passenger terminal at Sapporo's New Chitose airport – a two-hour drive away – and the proposed extension of the shinkansen bullet train route, which, government budget cuts permitting, would link Tokyo to Niseko in under four hours.
"Niseko will become the centre of Asian resorts opening up to the world," says Tadao Ando. "Its attractions are its highest quality of snow, hot springs, the seasonal flourish of its environment and the exquisite mountain views. New ­architecture will reinforce these virtues."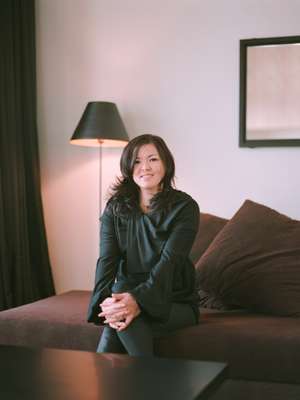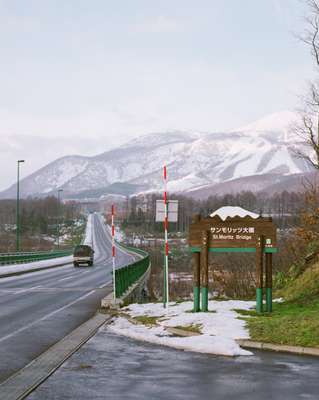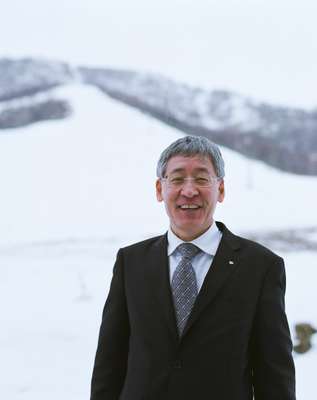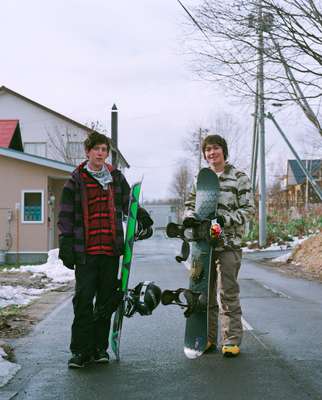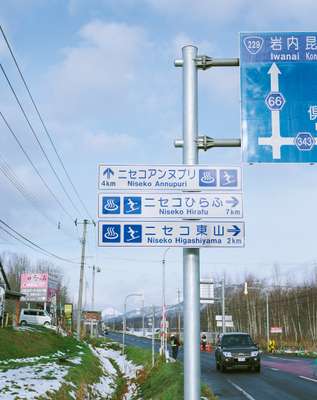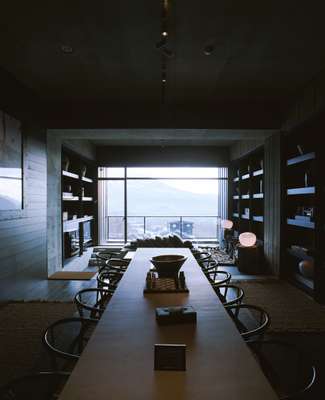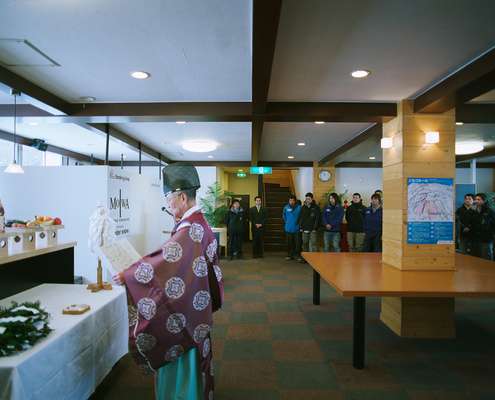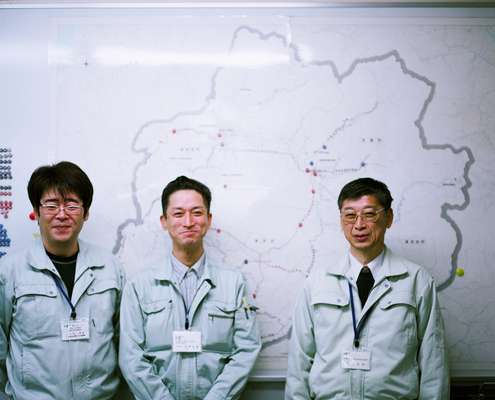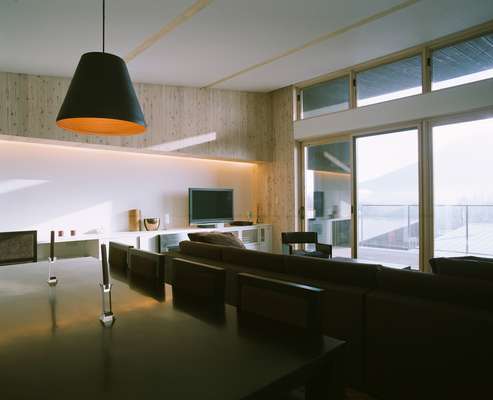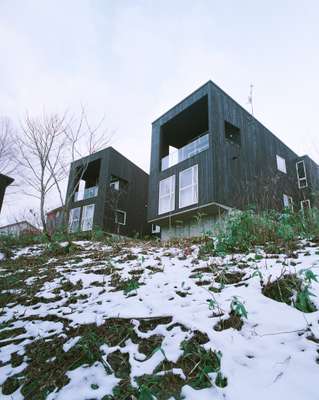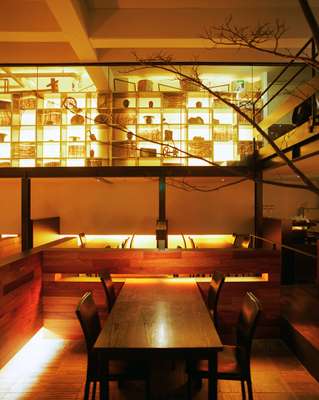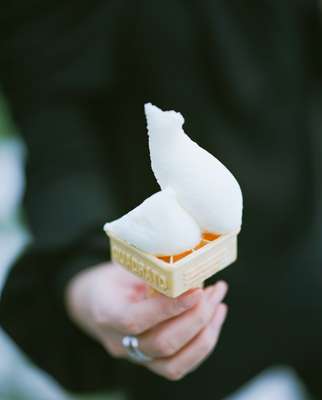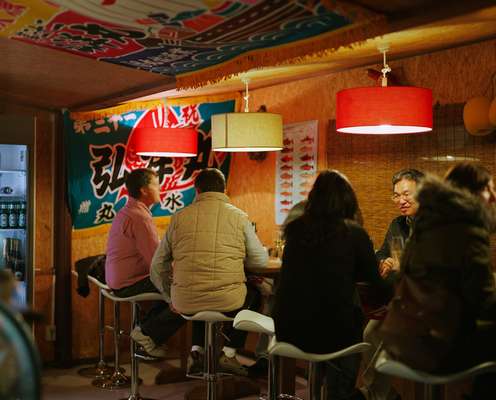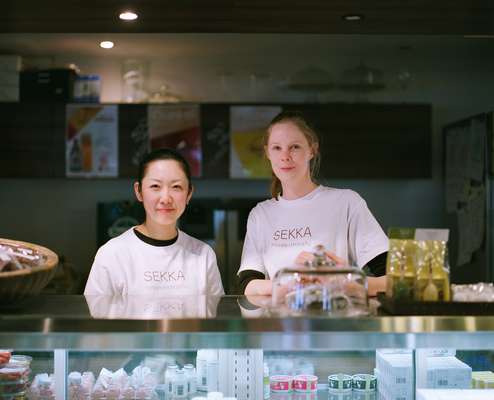 Hokkaido's government is taking steps to upgrade Niseko's infrastructure, which previously lagged behind development. The area's architectural pioneers include Riccardo Tossani, a Tokyo-based practice whose designs have been selected for a €6.3m project to renovate the main street of the Hirafu area. In 2011, construction work will begin with pavement heating, street furniture, solar-powered street lights, benches, trees, bus shelters and signage.
Atsuko Itoda, design partner at the firm, whose completed Niseko projects include the sleek Forest Estate residences, says: "Niseko is on the brink of big long-term changes. This project will allow the infrastructure to catch up with the high quality of residences that are being built."
A drive through Niseko confirms the transition. Development posters and for sale signs line the streets. English with an Antipodean lilt is frequently in earshot. Road signs are increasingly bilingual. Further clues that this is no typical Japanese rural backwater can be found at the local Seicomart "konbini" convenience store: it was home to the highest number of sales of the International Herald Tribune in Japan last winter. Even the schools defy the national trend of dwindling numbers: one primary school has 29 pupils, which may sound modest, but is a record high since opening 104 years ago. Another project reflecting the new face of Niseko is the J-Sekka complex – home to a warm Hokkaido deli and café (favourites include its boysenberry and benifuki black tea jam), six suites, bar, restaurant, spa and ski rental shop. "As foodies, we are completely spoilt," says Australian Kat Bont, 26, who is managing the complex with her chef partner Kim Wejendorp, 30. "Most suppliers are people we've spotted on the roadside or families selling from their homes: it's all seasonal, fresh, delicious and local."
J-Sekka was launched by Shouya Grigg, the British Australian designer and developer based in Sapporo, who has created a string of projects with Tokyo ­architect Makoto Nakayama since his arrival six years ago. Among its properties is Setsugetsu, a sleek new building with walls of glass, clean wooden lines, standalone fireplaces and mountain views, which can be rented as an eight-bedroom house or as separate apartments. Speaking at his own recently completed home, with its dramatic façade of oxidised orange corten steel, he says: "Last year's economic ­climate was probably not a bad thing here – things were growing too fast and it got rid of the cowboys. But the people who ­believe in the longevity of the region are still here and will be for a long time."
Also opening this season is The Vale, a large complex created by Nisade, consisting of 15 hotel rooms and 34 apartments, half of which had been sold by the start of December, with prices ranging from €420,000 to €3m. Then there's ­Kimamaya by Odin, a boutique hotel ­designed by architects Atelier BNK – also behind the high-end Suiboku residence – incorporating a glass-structured sushi fusion restaurant called The Barn.
French-born, Hong Kong-based owner Nicolas Gontard says: "We came here as a family of skiers for several years and the owner of the pension where we always used to stay asked if I wanted to buy it. Niseko still has a long way to go but a whole new wave of development is starting to raise standards." Just up the road is the low-key new restaurant Ezo Seafoods, set up by former Dentsu advertising executive James Gallagher, an Australian, and his wife Keiko, who relocated from Tokyo with their young son six years ago. Squeezing lemons over a tray of oysters caught that morning from Akkeshi, Gallagher says: "This is a million miles away from my life before. What I love most is the sense of community, particularly ­between Japanese and foreigners. It's normally hard to find that."
The maintenance of that harmony is high priority, according to mayor Kenya Katayama. Speaking after the Shinto blessing and sake toast, he says: "We have had $1bn of investment in the region, mostly from overseas. The biggest challenge is to create harmony between this development and farmers, onsen owners, restaurants and the local community. We are getting there. In five years, there's a good chance we could be the most famous winter destination in Asia."
Setting up in Niseko involves a number of labour-intensive hurdles for outsiders. The abolition in 2006 of restrictions such as a minimum capital investment and needing at least three Japanese directors made it fractionally less tricky. Property companies, for example, are required to have at least one employee who has passed the state's stringent annual examinations, a costly process that can take up to 18 months.
For the tourism industry, a key challenge is the low season: retail, restaurant and bar business models must withstand 12 months on just two or three months of revenue, while insurance, consultancy and legal costs are high and banks risk-averse.
Staff wages are generally low, but perks include ski lift passes, rend subsidies and transport. Visas can be obtained from setting up firms and staff can be sponsored or, if from select countries, apply for an under-30 one-year work visa.
Unify: Niseko loosely refers to a string of areas and resorts (Kutchan, Niseko Village, Grand Hirafu, Hanazano, etc). A single management strategy unifying all these areas – dealing with infrastructure, tourism, marketing – would make a powerful combination.
Shops: there is a lack of high-end retail outlets to balance the surge in quality accommodation and restaurants.
Public spaces: initiatives such as Riccardo Tossani's infrastructure project to smarten up streets and bury unsightly overhead cables should be implemented widely.
Co-operation: Niseko's promotion board has 150 members and should expand further to unify and strengthen collective business interests.
Niseko receives 15m of snow a year.
Niseko is home to 47km of slopes and 38 lifts.
The Hilton Niseko Village opened in summer 2008, in a rebranded Prince hotel, with a makeover from Yukio Hashimoto Design Studio.
Niseko sits in the shadow of Mount Yotei – a mini Mount Fuji with perfect triangular symmetry.
Yuichi Kamimura, who serves creative fine dining in the Klein Dytham-designed restaurant Kamimura, is a former sous chef at Sydney's famous Tetsuya.
Niseko means "vertical cliff" in the local Ainu language.
Fifty per cent of overseas visitors last winter were from other parts of Asia. Two per cent were from Europe.
The highest peak is 1,309m.
The area is earmarked for bullet train expansion, government budget cuts permitting.
The first ski lift – a rope tow – appeared in Niseko in 1957.