Emerging talent: Japan / Tokyo
Talent spot
Tokyo Designers Week is a long-established annual event featuring two key fairs: 100% Design and DesignTide. Monocle visited at the end of last year and found a healthy ambition to champion fresh talent. Here's our pick of the best newcomers.
01 Team Lab
A rapidly growing firm that designs everything from software to shelving
Team Lab is one of Japan's fastest-growing technology and design companies. Set up by Tokyo University graduate Toshiyuki Inoko (above) in 2001, the company has rapidly expanded to 200-plus staff with offices in Tokyo, Fukuoka and Shanghai. This world clock and shelving unit are among its designs but it is just as comfortable building imaginative website software as it is creating exhibitions for the Louvre in Paris. At this year's DesignTide, Team Lab showed off a playful iPhone screensaver animation depicting dancing Japanese men in the style of traditional paintings as part of a collaboration with design firm Maruwaka-Ya. But it is not just its creations that turns heads: Team Lab has an unconventionally democratic working environment – with bonuses divided equally among staff.
The quiet approach of this Muji man makes his useful, everyday objects stand out
"I want my products to make people happier," says Kakuda, who presented his first exhibition at DesignTide. Currently a product designer at Muji, he showed off an elegant collection of well-thought-through pieces. There were delicate lacquer cups and a carafe with rims designed to prevent spillage, stackable Lotus Leaf tables and a simple but lovingly crafted dining table. Other previous designs include a tape measure inspired phone charger (pictured). It's Kakuda's attention to detail and subtle twist on everyday objects that makes his work stand out – the quiet approach recalls Naoto Fukasawa's minimal pieces.
03 The Karimoku New Standard
A daring, border-crossing collaboration
This furniture collection made from thinned wood was exhibited at 100% Design and produced by Karimoku, one of Japan's biggest manufacturers. Osaka-based Isolation Unit created the new brand. It took on upcoming Europeans, Sylvain Willenz, Scholten & Baijings and Big-Game to design some of the pieces.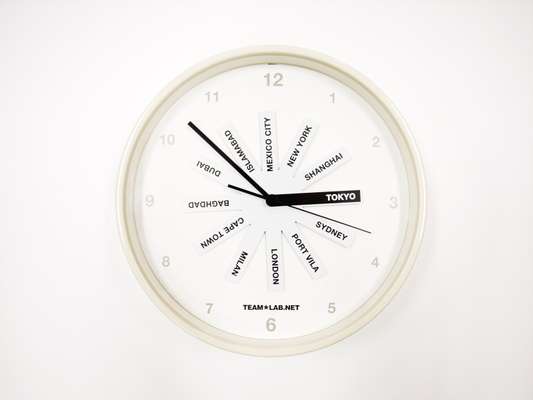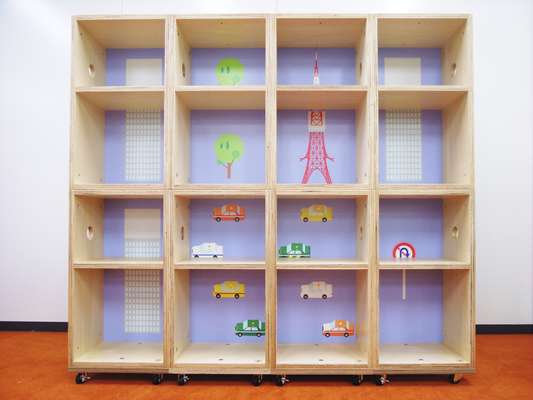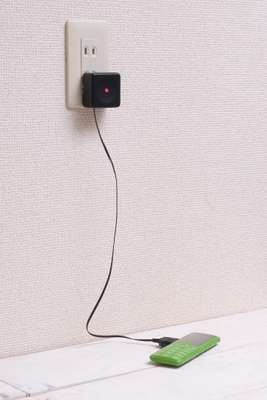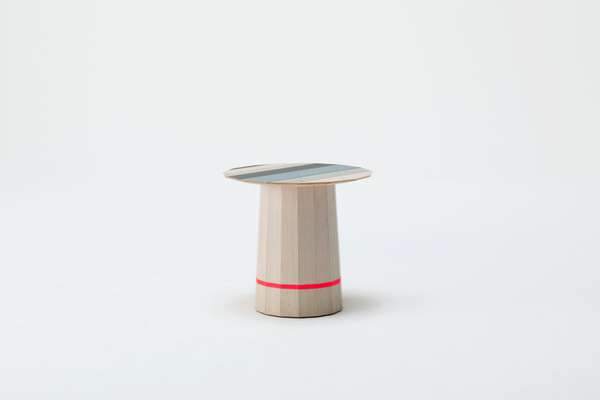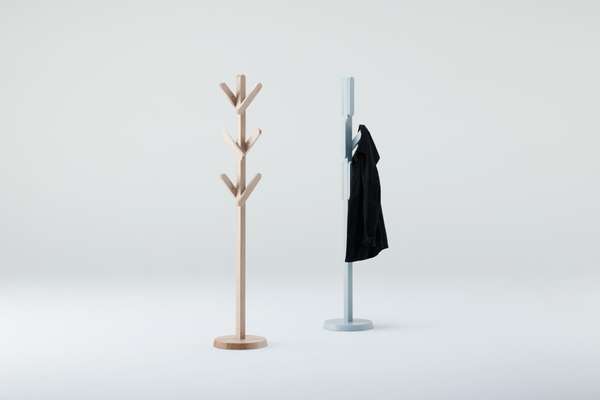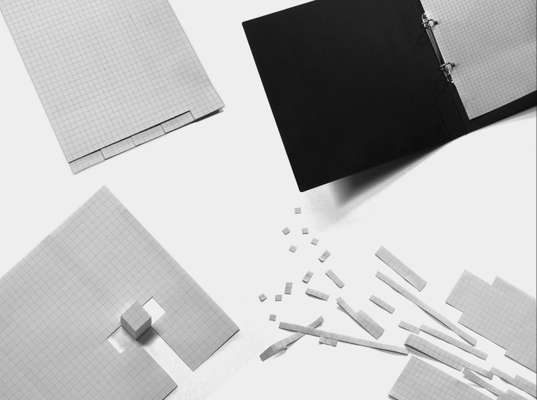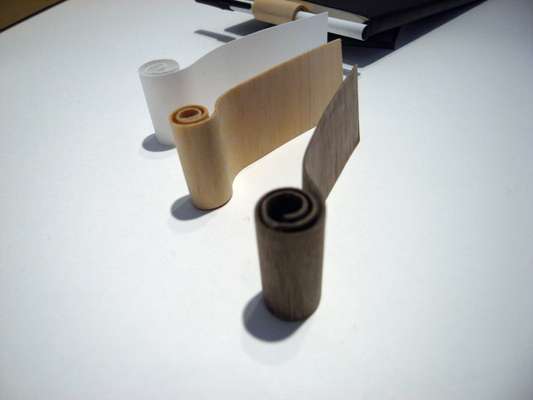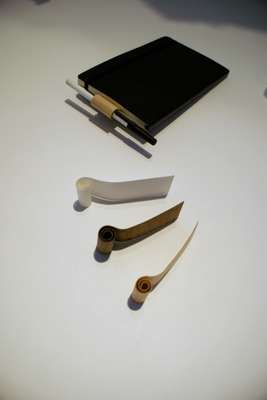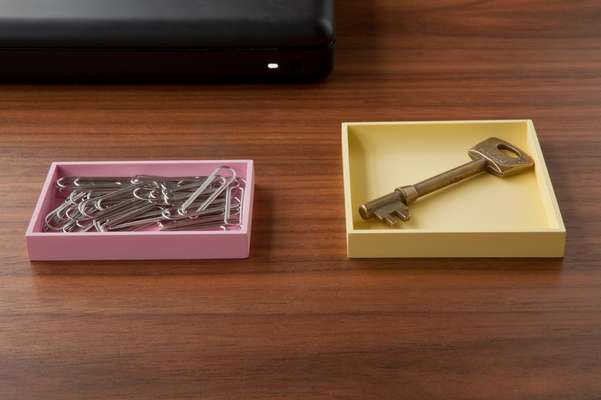 "For companies such as Karimoku, it was an extremely special and improbable thing to ask a young design studio for advice and then give them free rein to invite foreign designers. It was a unique chance. The new brand will slowly grow and change the perception of the whole company," says Isolation Unit founder, Teruhiro Yanagihara (above).
04 3-1 design
A design unit with a subtle approach merging craft and technology
Tomoya Yoshida, Miho Saito and Kazuhiro Aihara set up 3-1 in 2007. Having previously worked at an electrical company they decided to join forces, realising that they had shared values. "We are all inspired by technology and the traditional notion of Japanese beauty," says Yoshida. Merging the two can be tricky, but 3-1 succeeds with a portfolio of fragile yet functional objects.
Its debut at DesignTide included its web-like Guuum tape made from vinyl, and Kamikire perforated paper (both have picked up a Kokuyo Design Award). Also in the pipeline are a collection of pencils made from two contrasting pieces of wood, and Coppa (left), an ingenious penholder made from a wound-up spiral of paper or wood.
05 Sosuke Nakabo
Realistic and pragmatic with a humorous twist
Nakabo showed off a witty collection of stationery. His boxes inspired by Post-It notes and rulers-meet-set-squares demonstrate a finely tuned humour and look like future classics to us. "I think design is too much about fashion now. I want to design something that can last," he says.
At the time of the show, Kyoto-born Nakabo was living in London and working at Jasper Morrison's studio, but now he's back in Japan where he will continue to work with Morrison and develop his own projects. He is keen to "design products that can be made in a factory, which aren't too difficult or costly". It's a refreshingly realistic and pragmatic attitude.
Our tips for fair exhibitors:
01 Keep your exhibit manned at all times.
02 If you see someone stopping to pause, engage them. Be prepared to be able to explain your concept succinctly.
03 Be professional. Don't run out of press packs or business cards.
04 Think about all aspects of your booth, from lighting to background materials.
05 Always follow-up with an email. If any business cards are lost it's a good way to get back on the radar.
01 AMP: Founded in 2008. We like Arika, a clock-meets-torch.
02 Yuki Yamamoto: An ambient speaker using light and water by this upcoming designer.
03 Parkway x Gravity: These two designers presented ingenious takes on seating.
04 Nosigner: Strong new pieces for his Awa furniture collection, crafted in Tokushima.
05 Kokoroishi Kougei: This firm showed Masu, a new, comfy leather couch.
06 Jo Nagasaka: Unusual textured tables with epoxy resin.
07 Ji Young Shon: You tear, pinch or crack Shon's light to adjust its brightness.
08 Hus D craft: A simple stool by Kenji Komada.
09 Toni Kauppila: Finnish pinewood seating.
10 Emmanuelle Moureaux: Her Shibafu table is made from 56 colourful acrylic sticks.