Asia / Global
Asia
Briefing
Japanese Prime Minister Yukio Hatoyama's Me and My Motorcade, Taiwanese and Chinese students rise above old rivalries, and Dehli's High Court turns digital.
ME AND MY MOTORCADE NO. 13
New boy's toys
Japan [YUKIO HATOYAMA]
Preface
When the world's biggest car manufacturer is a Japanese national treasure, the country's prime minister has only one choice, to ride in a Toyota – and an environmentally friendly one at that. Protocol has it that the top-of-the-range Toyota Century Royal is reserved for the Emperor, while the PM makes do with Lexus and older Century models.
Since he ousted the once-unassailable LDP to become prime minister in September 2009's historic national elections, Yukio Hatoyama has been pushing Japan's green credentials. He was ­recently seen promoting the i-Real, Toyota's new electric "personal mobility vehicle" (an emission-free alternative to be sure, though some might worry what these comfy-looking wheelie-chairs might do to our waistlines).
Although he is advocating Japan's bullet trains as a great low-carbon option for long-distance travel in new markets such as India and Vietnam, at home, running a country made up of almost 7,000 islands, air travel ­remains essential for the prime minister. With five Gulfstream IV private jets and three Super Puma helicopters at his disposal, he has more aerial options than almost any world leader besides his colleague in the White House.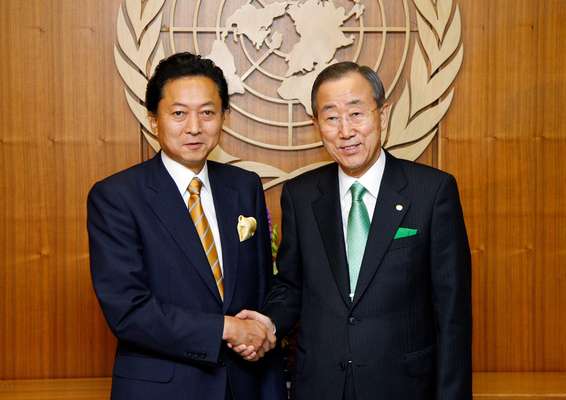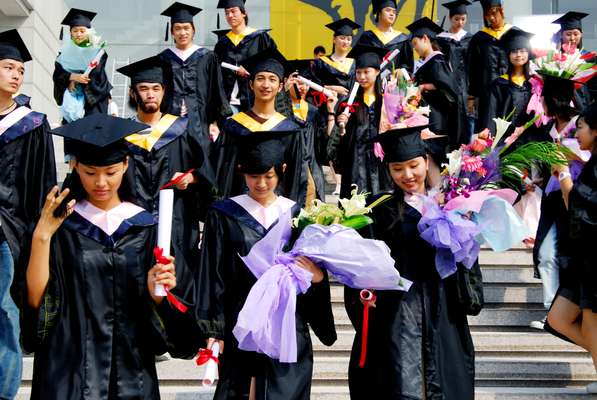 When it comes to aeroplanes, Japan buys American. In fact, Tokyo has emulated its ally by procuring two Boeing 747-400s to establish its own dedicated US-style Air Force One. The two governmental aircraft became operational in 1993, and they have been kept busy by the new prime minister. A hectic schedule has seen Hatoyama visit India, Indonesia, South Korea and the US in his first four months, besides the summit in Denmark. A landmark trip to China is reportedly being arranged.
Hatoyama's distinctive looks have earned him the nickname "the alien" in the Japanese press. Yet he could hardly be more familiar to Japan's all-conquering auto industry, given that his family founded giant tyre firm Bridgestone. So Hatoyama's official Lexus might be the property of the Japanese government but when he says they're his wheels, he has a point. He may not travel in a Prius but the prime ministerial Lexus LS 600hL also employs hybrid-drive technology to help keep official emissions low. Hatoyama's alternative, the Toyota Century, is an old-school gas-guzzling limo which has been in production since 1967. Long Japan's answer to the Bentley, with Japanese flags fluttering proudly above its out- sized fender, it still looks the part.
Brain exchange
Taiwan [EDUCATION]
China and Taiwan may not get on but the flow of people between the island and the mainland is on the up. Taiwanese graduates have been heading to the giant next door in search of work in ever- increasing numbers. And late last year, Taiwan began recognising degrees from universities in China – over 100 made the cut, and the list is expected to expand. About 2,000 mainlanders will also begin studying in Taiwan as early as this autumn.
Experts see the move as the latest conciliatory gesture by Taiwan, which China refuses to recognise as a separate country. National Taiwan University professor Meiyuan Fann says that mainland Chinese students are likely to have some difficulties adapting to life in Taiwan. But also some fun.
Characters: Under Mao, the mainland simplified its written characters. Taiwan kept the traditional characters.

Food: Taiwan's cuisine is heavily influenced by Japan, a former colonial power for 50 years. In mainland China, Japanese food, including sushi, is not popular.

Freedom: Facebook, YouTube and Google are not censored or blocked in Taiwan and there are more TV channels available. Some mainlanders spend their first few weeks in Taiwan glued to the screen.
Virtual justice
Delhi [COURT SYSTEM]
Delhi High Court has created the first paperless courtroom in India. The aim is to digitise all proceedings over the next two to three years. Twenty-five staff scan 100,000 pages of court documents a day and new cases will be lodged online. But there's a serious backlog with tens of thousands of lawsuits still to make it to court. Time to hire a few more scanners?
Price of a pint
Mumbai & Tokyo
Asia is home to one of the cheapest cities on the planet (Mumbai being 30 per cent below the global average) and also one of the most expensive; Tokyo. Popping out for a carton of milk in the Japanese capital will cost €1.60, while Mumbai delivers at 54 cents.