Echiré butter / Echiré
Beurre necessity
The Echiré cooperative has been churning out butter for more than a century. It must have been doing a good job too, as some of the world's best restaurants won't use anything else. Monocle looks at what makes Echiré a better butter.
The butter of choice in the French president's Elysée Palace and Michelin-starred restaurants around the world comes from a small cooperative dairy in Echiré, a tiny village near Poitiers, in western France. They've been making butter here for more than 100 years and the dairy has built up an international business that today generates a €35m annual turnover.
The secret seems to be the quality of the milk – which all comes from nearby farms. The particular quality of the local terroir is what produces the butter's unique flavour. This milk is collected 365 days a year to guarantee freshly made butter every day. "It's very rare to still be making butter this way," says Florent Geay, commercial director. "But for us it really is about quality, not quantity."
01 - Grazing land
Raw materials
Like fine French wine, Echiré butter owes much of its flavour to its terroir. The dairy farmers of Echiré believe that the local pastures and specifically the soil – a mixture of clay and limestone – rather than the breed of cow is what makes the butter special.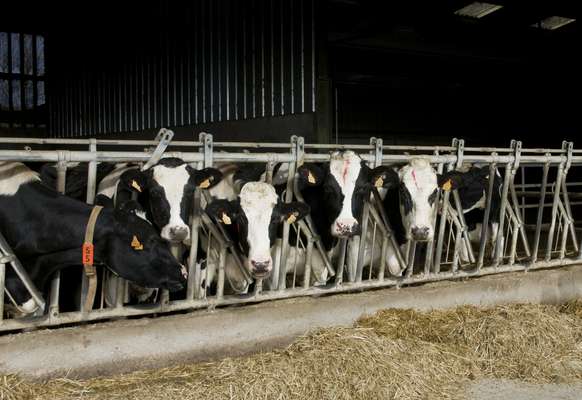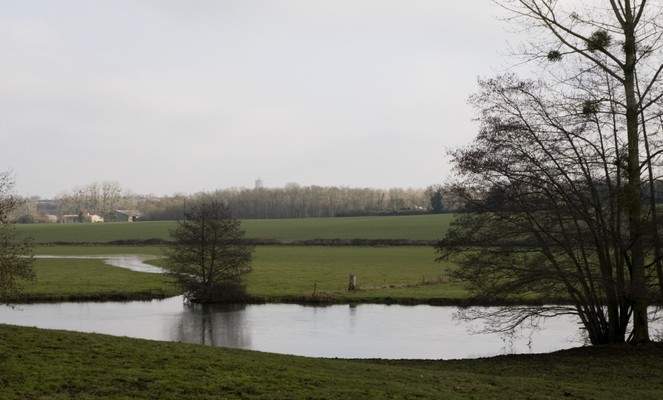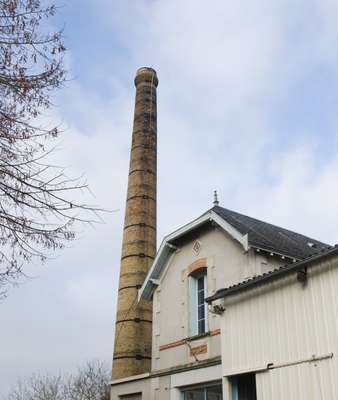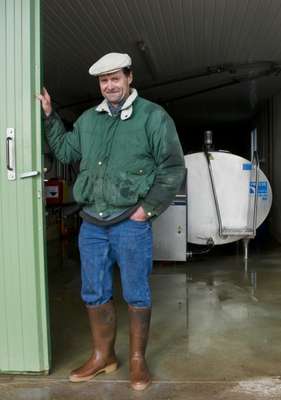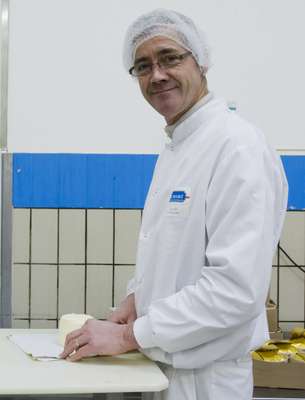 The local milk is skimmed and pasteurised at a low temperature and, once it has cooled, a starter culture is added to it. This helps achieve the distinctive Echiré butter flavour.
03 - Quality control
Tasting sessions
Each month a butter tasting is held for staff. It includes mass-produced butters, examples from other artisanal dairies and Echiré butter from various batches and at different stages of maturity. "It's very important that we do this," says butter-maker Denis Roquier. "We do these tastings so we don't forget what our butter should taste like."
04 - Technology
The use of wood
Since it was founded in 1894, the dairy has used churns made of teak to make butter. Teak was chosen as it can take frequent washing and the wood does not impart flavour to the butter. There are currently two churners in the dairy. Each one can turn 20,000 litres of milk into one tonne of butter on a daily basis.
05 - Technology
The future
Most of the butter packaging is done by hand or by small manually operated machines. However, in 2009, the dairy patented and invested in state-of-the-art robot-operated machinery to package smaller 30g pats of butter into individual portions for its travel and hotel industry clients.
06 - Packaging
Local influences
The butter is packaged in distinctive wooden baskets made of poplar. The founding farmers of the dairy started using poplar as these trees are abundant along the banks of the Sèvre, the river that runs through Echiré. Today, the farmers are committed to keeping that tradition, even if they then go inside cardboard boxes.
In an effort to reach a wider audience, the dairy has embarked on several co-branding projects. Echiré butter is now available in the UK in its trademark wooden basket but stamped with a Marks & Spencer label. Other partnerships include the Belgian food retailer Delhaize, and Labeyrie, a French foie gras and smoked salmon purveyor.
08 - Employees
The local talent pool
Most of the 20 employees are from families in the local milk business and grew up in Echiré, which has a population of 3,000. Staff include three full-time butter-makers who cover the 365-day-a-year schedule. According to Roquier, working at the dairy doesn't put him off butter. But it does make him smell like it, he jokes.
1894: La Société de Laiterie Coopérative d'Echiré is created.
1994: The cooperative qualifies for an ISO 9002 certification (now working for an International Food Standard [IFS] certification).
2005: Merges with the Coopérative Agricole de Sèvre et Belle. Renamed as Coopérative Laitière de la Sèvre.
Q&A:
Florent Geay, commercial director
Who are your customers?
Mainly cheesemongers and restaurants. We sell to wholesalers who supply individual businesses and we have approached supermarkets too.
How can a dairy farmer join the cooperative?
You have to be in the right geographical zone [a 50km radius] and conform to strict specifications laid out in a quality charter. For example, your cattle feed mustn't contain any genetically modified crops and hygiene measures must be followed.
It is perhaps fitting that the world's only dedicated Echiré butter shop should be in a city where exclusivity, quality and gastronomy are highly regarded: Tokyo. Situated in Marunouchi Brick Square, a retail plaza in Tokyo's business heart, the tiny dairy/boulangerie is operated by Echiré importer Kataoka Bussan, who initially ­regarded the venture as a gamble. It was one that paid off – about 500 customers visit Echiré Maison du Beurre each day.
"When we opened in Brick Square last September, the entire complex opened at the same time, so all the TV cameras were here," says marketing manager Emi Fukuda. Since then, the queues have kept on coming, with the most popular item being the Echiré-rich croissants – the ovens behind the small counter bake 500 a day and they sell out within hours.
The store is ­operated in collaboration with one of Tokyo's most highly regarded boulangeries, Viron, a long-time Kataoka client that uses Echiré butter in its own croissants and pains au chocolat.
"The Japanese tend to use margarine as a spread – we didn't think many people would know Echiré," says store manager Mariko Yamaguchi. "But there's a new awareness about pure, natural foods."
Tokyo is not likely to see another Echiré outlet, though. "For anyone who's buying a gift, it means so much more when it's something rare," says Fukuda. "There's enormous value in having just the one store."
Echiré Maison du Beurre
2-6-1 Marunouchi, Chiyoda-ku
+ 81 362 699 840