Mitsuoka / Toyama
Braking the mould
Mitsuoka makes models based on classic cars and it works unlike most other automakers in that every car is handmade in its workshop in Toyama. This gives it the edge in an industry that's lifting itself out of the doldrums.
When you step into the Mitsuoka Motors factory, you quickly see that there is something missing: a production line. There isn't one. Mitsuoka makes cars by hand. All over the factory, in Toyama, there are workers tinkering away at cars in different stages of completion, physically assembling, polishing, painting and quality testing each one themselves. There are no conveyor belts in sight and no robots are used.
It's an old-fashioned operation but that suits the company just fine. "We're the only one in Japan who makes cars by hand, and we like to keep it that way," says acting plant manager Takanori Aoki.
There's no sense of urgency in the production. And every car is unique. "Each car is slightly different in terms of quality because it's handmade. We thoroughly check each and every one of them to make sure any difference among the finished vehicles will be fixed to the same high quality. That demands a very high level of skill, so our workers are ­essentially craftsmen," says Aoki, who ­believes part of his job is to make sure the workers are in the right mood.
"They are humans after all," says Aoki with a smile. "It's important to make sure everyone is in the right frame of mind since external factors such as breaking up with a girlfriend could result in inferior quality of the products."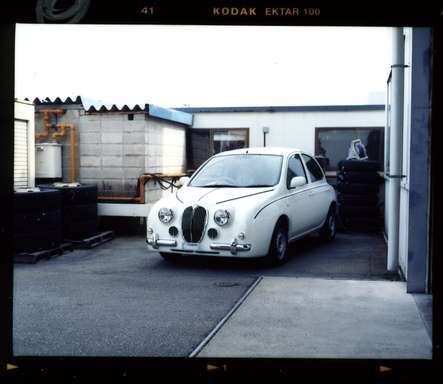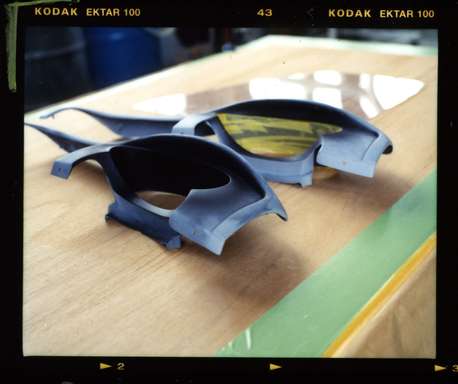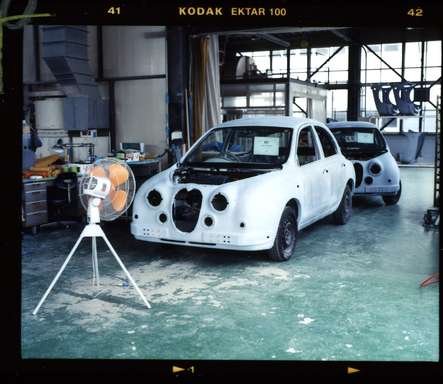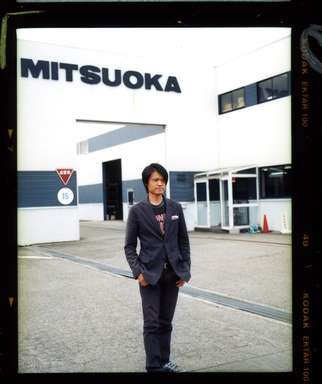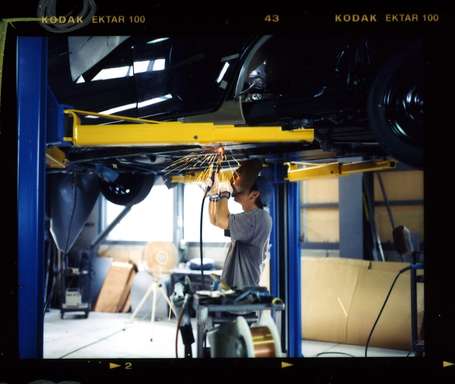 Mitsuoka's uniqueness goes beyond the labour-intensive way it operates. Its concentration on design also sets the maverick automaker apart. Its domestic bestseller, the Viewt, looks heavily inspired by the Jaguar Mk1 from the 1950s, and the long-nosed, two-seater Himiko is also reminiscent of classic ­European cars. "Our cars are very unique, so probably only 1 per cent of the consumers are interested. But that's ok because we're aiming to make cars which appeal to that 1 per cent," Aoki explains.
The Viewt, for instance, costs from ¥2m (€15,000) to ¥2.5m, which is almost double the price of cars with similar performances. But obviously Mitsuoka customers are willing to pay that bit extra to drive a better-looking car.
"Normally, car makers aspire to technological advancements, but for Mitsuoka, it's all about design," says journalist Fumio Ogawa, former editor in chief of the popular car magazine NAVI. "Design comes before technology. That sort of mindset offers an interesting question to other automakers who make cars at the cost of aesthetics."
Mitsuoka started out as a second-hand car dealer in 1968 and gradually ­expanded its business across the country, with seven dealerships currently in Japan. With the founder Susumu Mitsuoka – a natural-born car enthusiast – at the helm, the company then set up an R&D division that worked on a series of retro car models. In 1994, they launched the Zero One, an open-top sports car that was ­inspired by the Lotus Seven, which placed Mitsuoka firmly on the auto ­industry map.
The industry has taken massive knocks in the past year. Toyota, for ­instance, heavily dependent on overseas markets such as the US for its profits, was among the worst hit and posted a loss of ¥682.5bn (€5bn) in the first quarter of 2009. The new hybrid electric Prius, launched in May last year, is keeping Toyota's sales somewhat buoyant. But the future of the world's number one car maker is still in doubt. Similarly, the likes of Honda and Nissan were severely ­affected by the economic slump, with the former withdrawing from Formula One racing two years ago in a desperate attempt to cut down on costs.
Mitsuoka has also felt the strain. It was forced to drop production from its height of 100 vehicles a month to ­between 20 to 30 a month. And the workforce had to be downsized to match. The headcount currently stands at 40, half the number only a year ago.
"We must keep the company at ­optimal size in relation to market trends. We also need to be elastic in order to ­respond quickly. That's the only way small companies like us survive difficult times," Aoki says. He thinks the worst is in the past and is now looking ahead for ways to expand.
Mitsuoka has started to tout its talent outside Japan. The company is testing the waters in markets such as China, Singapore and the Middle East. "Feedback so far has been very positive," Aoki says. So keep your eyes out. Any time now, you may see a Mitsuoka car driving down a street near you.
Founded: 1968
Turnover, 2008: ¥29.7bn (€234m)
Where: Seven dealerships across Japan and one in Los Angeles.
Employees: 577, 40 of whom work on car production at the Toyama factory.
Production: It takes 30 days to assemble a Viewt. Since its debut in 1993, about 9,400 Viewts have been sold.
Top of the range: The most expensive model in Mitsuoka's line-up is the super sports car Orochi, costing ¥8.78m (€66,000).