Business / Global
Business
Briefing
Zimbabwe becomes a convenient customer for unwanted US banknotes and Japan starts doling out cash to cheer people up.
Taking notes
Zimbabwe [CURRENCY]
Zimbabwe has become the numismatist's dream country. After being home to the $100trn note it is now the only country in the world where the US$2 bill is in regular use.
In April 2009, when even hyper-inflation had run out of zeros, the Zimbabwe dollar was abolished. It had been printed at will by the country's Central Bank governor, Gideon Gono, causing rates of inflation not seen since the Weimar Republic. The new finance minister, Tendai Biti (see interview in issue 31), banned the currency and ruled that only South African rands and US dollars would be used.
That's where, it appears, the US Federal Reserve saw its chance to get rid of millions of banknotes that Americans do not want. The Federal Reserve has been trying to get Americans to warm to the $2 bill since 1776, without much success. In 2006, faced with stockpiles of the notes returned by US banks, it finally stopped printing them.
A Federal Reserve spokeswoman refused to confirm the '"dumping'' tactic, saying decisions about denominations sent overseas are "proprietary information''. However, a US embassy spokesman in the capital, Harare, admitted to having had to reassure Zimbabweans that the $2 bills are perfectly legal. Most do not appear to be worried. Unlike Americans, they are not fussed what denomination their dollars come in. As long as they are not Zimbabwean.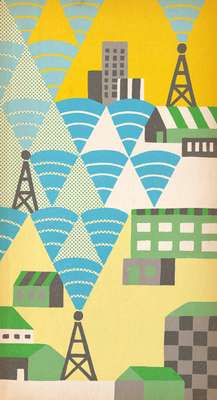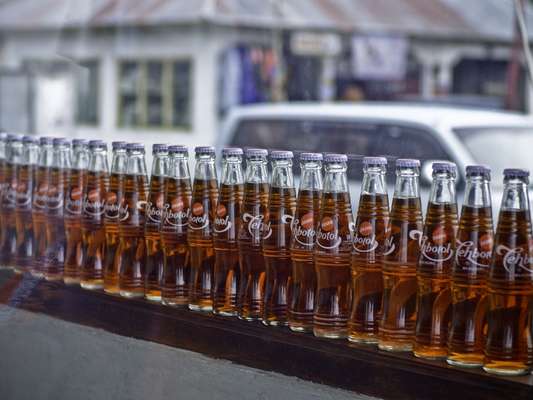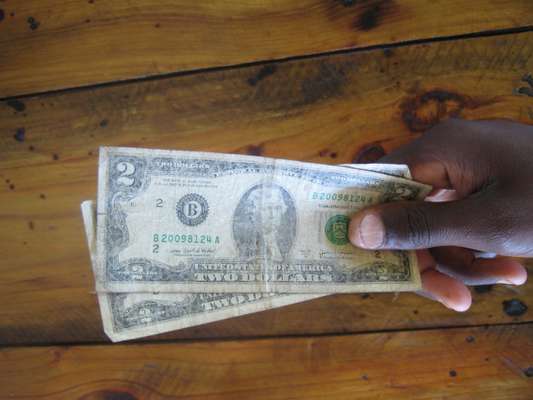 When two is worse than one:
Design: The obverse (front) of the $2 bill dates from 1929, making it the oldest design of any current US banknote.

Use: The $2 bill is the only US banknote to have been suspended due to its unpopularity. The main reason seems to be that there are not enough slots for it in cash tills.

Symbolism: The note features President Thomas Jefferson, who was opposed to central banking. For that reason the note has become a militant symbol for left wingers protesting against what they consider to have been the Federal Reserve's role in the 2007 financial crisis.

Inspiration: It has been the subject of several songs including a country & western hit by Doc Watson in 1979.

Circulation: The US Federal Reserve says 800 million $2 bills are in circulation. This compares to 9.5 billion $1 bills. Less than 1 per cent of the US Bureau of Engraving and Printing's output has been $2 bills.
Fizz-free zone
Why Coke is definitely not it in Indonesia
By Rachel Morarjee
It comes in a curvy bottle with a flowing logo like Coca-Cola's. But it's tea in a bottle. Teh Botol is effectively the national drink in Indonesia, one of the rare places in the world where the international giants of the soft drink industry have failed to dominate the market.
Sweet tea or coffee is the traditional accompaniment to Indonesian food, and Sosro, a family-owned business, first thought of bottling jasmine tea in the 1970s because so much was being spilt while being transported in big pans along the country's pot-holed roads.
Sosro, founded in central Java in 1940, is now the biggest soft drinks manufacturer in Indonesia, making other drinks as well including the wonderfully named Happy Jus.
Many international rivals, including Coke, have tried and failed to knock Sosro from its top spot, but Indonesians are still loyal to the local brand. "Many Indonesians don't like the bubbles in soft drinks," London-based Indonesian journalist Emilda Rosen explains.
Cheer money
Japan [HEALTH]
Forget anti-depressants. Suicide levels in the Japanese city of Kurihara have dropped by 18 per cent in two years thanks to "hope loans". Facing one of the highest suicide rates in Japan, the city decided that money is often the cause. So in 2008 it began offering low interest loans of up to ¥10m (€75,000), dubbed "nozomi" (hope), to those most vulnerable.
Broadband stand
Rwanda [TELECOMS]
Rwanda is launching Africa's first city-wide wi-fi hotspot in its capital, Kigali, as part of a broader plan to transform the small, land-locked country into the continent's most advanced technology hub and a rival to Nairobi as East Africa's main business city.
Built by Korea Telecom, the hotspot will dramatically increase access to the internet for businesses in the capital. And there's more to come. Patrick Nyirishema, deputy chief executive of the Rwanda Development Board, says a "national backbone" of broadband cabling is also being laid to bring internet access to all of Rwanda's districts.
The cheapest cities to get your everyday supplies are Shanghai, Bangkok and Mumbai. At the other end of the scale, Oslo and Copenhagen are the most expensive, with Oslo sitting 35.40 per cent above the global average.