Travel edits / Japan
Dream a little dream
In the second of our series on niche airlines, we take a trip on one of two planes – one red, one blue – run by the tiny, but ambitious, Fuji Dream Airlines.
Its name evokes romance and cloud-shrouded mountain peaks. But despite first impressions, Fuji Dream is not a honeymoon or matchmaking service: it is a Japanese airline. Aviation may not be an industry renowned for the poetic sensibility of its names, but Fuji Dream Airlines is no conventional carrier. In a country where it is often more expensive to fly to its southernmost islands than pop over to Bali, FDA is something of an anomaly: a low-cost regional carrier.
Fuji Dream's HQ is located in Shizuoka, a volcanic region facing the Pacific where the nation's tallest peak Mount Fuji can also be found. An area more famous for its green tea, fresh fish and volcanic peaks than its role in the international aviation world, its setting halfway between Tokyo and Osaka makes it the perfect location for the region's travelling salarymen.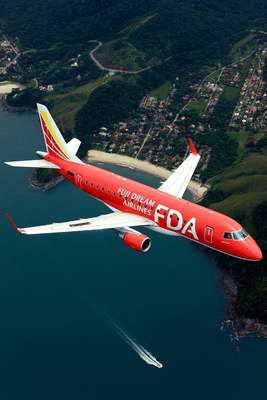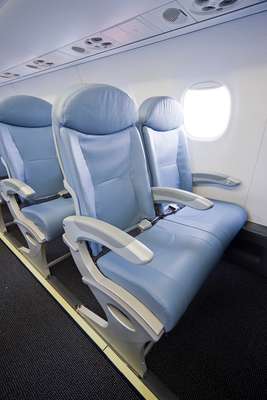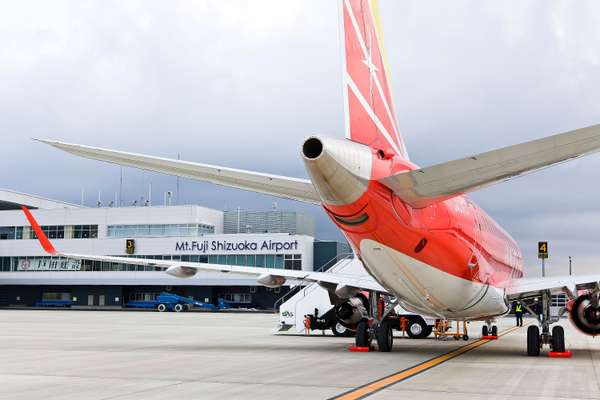 FDA is a homegrown project with its roots firmly grounded in the Shizuokan soil as its tea fields: the company was launched by local Yohei Suzuki as a wholly owned subsidiary of his family freight company. The first flight took to the skies in July 2009 in one of the airline's two-strong fleet of Embraer 170 aircraft – one red, one blue – with 76 single-class seats. The fleet will be boosted by the arrival of a shiny pink Embraer 175.
Every day, there are two flights to Komatsu, and one each to Kagoshima and Kumamoto. The words "Japan" and "airlines" in the same sentence may turn financial advisors green after the dramas of Japan Airlines. However, it is smaller, regional carriers like FDA that are benefiting from the downfall of the former giant. Proof? It will take over JAL's soon-to-be-dropped routes from Shin-Chitose and Fukuoka to Shizuoka in April and to Shinshu Matsumoto from June.
Its ambitions, however, lie beyond these regions: the company hopes to expand throughout Asia, while the completion of Haneda Tokyo's new runway later this year is likely to present further growth opportunities.
"We are not joining existing routes or competing with ANA and JAL," explains spokesman Jin Nakao. "We aim to provide direct connections and manage our own operations." A colourful addition to Japan's aviation scene, larger airlines would do well to watch how FDA fulfills the dreams of its target customers.
Snacks: Green tea, green tea and more green tea (from local firm Harada Seicha) – with the odd teacake thrown in – is order of the day on board.
Staff: Numbers have swollen from 150 to 240 since last summer.
Uniforms: Charcoal grey pinstripe uniforms complement the two-tone grey and blue upholstery of the aircraft interiors.
Logo: The airline's star was created by Dentsu, one of the world's largest ad agencies.
Magazine: The inflight magazine is DREAM3776 – referring to the height of Mount Fuji – published by the airline. January's cover star is a flower arrangement of the mountain.