Fashion / Global
Fashion
Briefing
Deceased vintage denim brand The Stronghold is resurrected in Los Angeles, new collections are launched by Gloverall, Yuketen and Pedro García, and we ask Lindberg's CEO about its new luxury sunglasses range.
Following its residence in New York and Miami late last year, Gucci is bringing its pop-up footwear store to London for three weeks this month. The brand's suitcase will be brimming with 17 styles of trainers, including the grey flannel deck shoe designed especially for the London leg of the tour.
Future vintage
LA [THE STRONGHOLD]
Originally founded in 1895 in Los Angeles, The Stronghold made jeans and workwear but ceased to exist in 1949. Five years ago, Michael Paradise and Michael Cassel established a brand and store solely focused on the authentic reproduction of garments available during what they term as the Stronghold era.
Six denim styles for men and 10 for women are all constructed in the factory above the shop on Venice's Abbot Kinney Boulevard in LA. Using selvage denim – made exclusively on pre-1950 American-made looms – sourced from North Carolina's Cone Mills as well as Japan, the jeans are cut and assembled by hand.
Applying strict criteria to the other brands sold at the store, products from firms such as White's Boots and Filson must still be American-made and have existed pre-1950. This year, both the collection and brand are expanding. The Stronghold will add outerwear, accessories and fragrances to its collection. And, in addition to sourcing a space in New York, Paradise and Cassel are starting a restaurant.
Of course, the food served will have its origins in America pre-1950. "Many American foods have a real founding date," says Paradise, "did you know that eggs Benedict originated because of a customer called Benedict at the Waldorf Astoria? Now we are going to have to make the best eggs Benedict in the world." thestronghold.com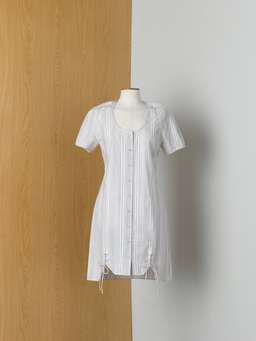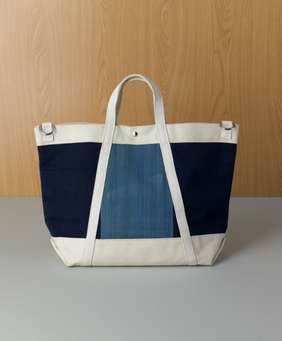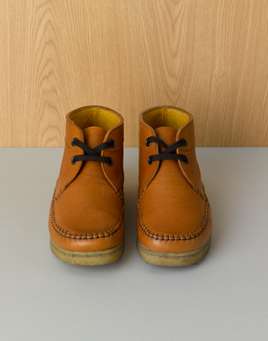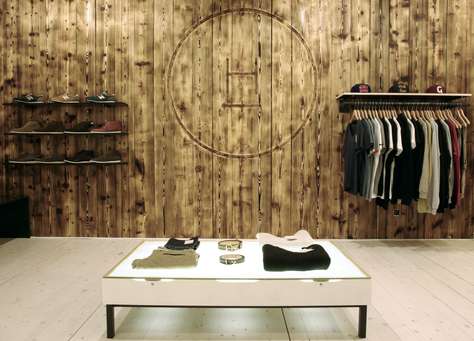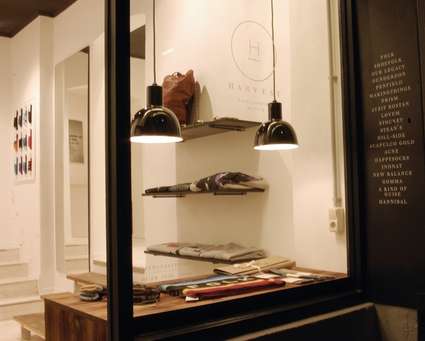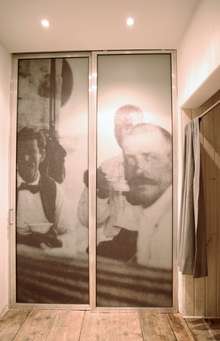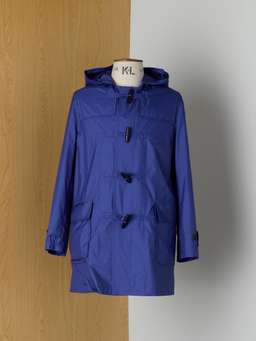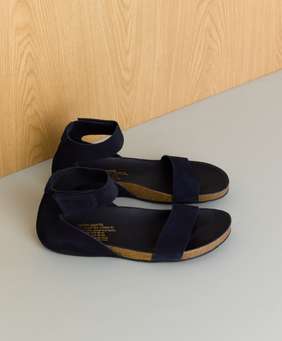 Ward robes
New York [BLOUSON NOIR]
Former Harper's Bazaar editor Melanie Ward has teamed up with her ex-Lagerfeld colleague Graham Tabor to launch a 35-piece womenswear range. Many of the pieces are made by hand in the US and Italy.
To dye for
California [YUKETEN]
Designer Yuki Matsuda founded Hermosa Beach-based brand Yuketen in 1989 inspired by American footwear and heritage. Two decades on, the autumn/winter 2010 luggage collection introduces elements of Matsuda's own native heritage by incorporating Japanese Kasuri cloth. It makes for an unusual combination. Kasuri was originally used for kimonos, and is hand-dyed and hand-woven. The two shades of indigo were made exclusively for the brand. "We believe this is the most beautiful Japanese fabric," says Matsuda.
yuketen.com
Can you kick it?
Tokyo [HIGH BRIDGE]
With a creative nod to the Wallabee kicker made by Clarks since the 1960s, Japanese designer Hiroshi Takahashi and his High Bridge company have reinvented the boot with this Weaver Moccasin. Made in Portugal, the two-eyed lace-up Weaver includes retro crepe sole and a good sturdy construction.
Buyer's picks
Munich [HARVEST]
Opened last year in Munich, in the premises his father used for 30 years as a design atelier, Harvest is owned by 26-year-old Philip Stole. The shop's name comes from "the idea that in farming as well as fashion there are different seasons". Here's Stole's crop for this spring.
Shofolk Armstrong boot: "A limited run of 50 pieces handmade in Portugal, my favourite is the navy suede version."
The Hill-side's hickory stripe chambray scarf: "The same quality as their hankies and ties, done in different colours for the summer."
Folk riding jacket: "A combination of great detail and high quality."
Our Legacy button-down Jamaica denim shirt: "A classic denim shirt kept friendly and clean."
Raining champ
London [GLOVERALL]
Almost 60 years after Harold and Freda Morris started producing their Gloverall dufflecoats in a factory near to St Paul's Cathedral in London, the brand recently launched a tailor-made coat for the city's most notorious commodity, its rain. Made in England, these nylon lightweight raincoats feature the brand's trademark plaid lining and toggle buttons.
gloverall.com
Short story
Paris [RON DORFF]
Parisian sportswear brand Ron Dorff was launched by Swede Claus Lindorff and Frenchman Jérôme Touron this month and came about after the pair had had their personal gym shorts tailor-made for years, dissatisfied with the existing pick. The cuts are slim, and two black and white lacquered metal eyelets replace overbearing logos. This collection is only available in black but the brand is set to expand into a series of neutrals and seasonal colours. Their garb is complemented by a body care line developed in collaboration with FACE of Sweden, and a Stockholm shop is planned for next year.
rondorff.com
Sole brother
Spain [PEDRO GARCIA]
Nearly two decades after taking over the family business, Pedro García III is continuing to expand its men's footwear collection, first produced in 1925. Made in Spain with all Italian-sourced luxe materials, this is the first season PG has used the anatomic soles, popular in its women's line, for men's sandals.
pedrogarcia.com
Q&A - Henrik Lindberg
CEO, Lindberg
Copenhagen
This month you launch a new sunglass collection. Why have you not moved in to fashion sunglasses before now?
Lindberg afficionados worldwide have for years demanded sunglasses with the same customisation, comfort and style as their Lindberg prescription glasses. Everybody is now wearing sunglasses from the big fashion brands, leaving a space in the top end of the market for real luxury sunglasses. For the sophisticated and discriminating consumers a name is not enough any more; they want value for money in terms of style, design, quality, innovation, comfort and customisation.
What can we expect from the collection?
The styles are straightforward, classical shapes. We have worked intensively with the colour match of frames and lenses. On selected models, the special titanium material comes with premium hi-tech PVD coating, making it extremely hardwearing and creating an extraordinary colour experience. The screwless hinges are world-patented. The length of the temples can be ordered individually, and both the temples and the nose bridge are adjusted to fit the individual wearer by an authorised optician. The nose pads are available in four different designs.