Breakfast / Global
Good morning
It's one of the most important meals of the day and a morning ritual we're never willing to sacrifice. Whether it's a croissant or miso soup, a hearty breakfast and a punchy coffee will perk you up for the day. We've rounded up the components for a perfect start, from the tastiest muesli recipe to the finest coffee makers and the best morning reads.
This Swiss cereal was originally created by Dr Bircher-Benner, who pioneered the theory of healing through nutrition. The breakfast meal he created in the 1890s for his patients is still popular today and will garner the approval of both strict nutritionists and grumbling stomachs. Now defined as a mixture of raw grain flakes, dried fruits, nuts and seeds, below is a recipe for Birchermüesli, the Swiss original.
Ingredients (serves two):
100g rolled oats
250ml milk
1 grated red apple
1 tbsp lemon juice
2 tbsp toasted hazelnuts
2 tbsp toasted almonds
Honey, to taste
Pour milk over the oats in a bowl and cover with a plate or cling film. Soak for at least three hours or ideally overnight to soften the grains. Stir in lemon juice and add grated apples, nuts and honey to taste. Mix with yoghurt, then serve.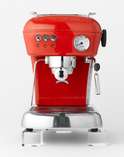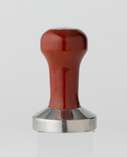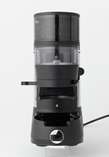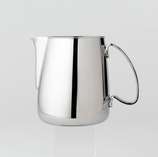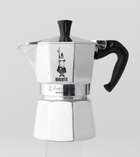 Top spots
01: Best buffet:
The Parkview, Shilla hotel, Seoul:
The sumptuous breakfast buffet also offers verdant views of Namsan.
shilla.net/en/seoul/dining/parkview.jsp
Broder, Portland:
This Swedish café draws crowds for its aebleskiver – puffs of batter that taste like doughnuts, served with lingonberry jam.
broderpdx.com
03: Best hearty breakfast:
Cowgirl, New York:
Order the Ranch Handler with eggs, bacon, buttermilk flapjacks and cheese grits. If you're hungover, one of their spicy bloody Marys will sort you out.
cowgirlnyc.com
04: Best scrambled egg whites:
Urth Caffé, Los Angeles:
For people-watching and a more health-conscious breakfast, head to organic Urth Caffé. urthcaffe.com
05: Best breakfast strip:
Bronte Beach, Sydney:
A short walk from the more touristy Bondi is Bronte beach, with no shortage of breakfast pitstops.
06: Best eggs benedict:
The Wolseley, London:
Its decadent setting and smart doormen complement the best eggs benedict in the English capital. thewolseley.com
07: Best pastries:
Olive et Gourmando, Montreal:
Baker Eric Girard fills this airy Montréal haunt with enticing smells of freshly baked bread. Team a faultless pain aux raisins with a perfect brew.
oliveetgourmando.com
Morning media picks from our favourite newspaper doctor, Mario García:
IHT:
"From cover to cover, I sink my teeth into news analysis that takes me beyond what I get on CNN."

El País:
"It provides the perfect compilation of news from Spain and its literature and culture is unparalleled."

iPhone:
"A media cockpit where I am captain." To keep up with global events, Monocle can't do without a copy of Die Zeit, Il Sole 24 Ore and of course, the Financial Times next to our fruit bowl.
Five steps to coffee heaven
Ascaso 'Dream':
Coffee purists opt for a manual pump machine to feel more involved in the process and for this, Ascaso will do the trick. If you want a machine that grinds, tamps and filters at the touch of a button you might opt for a Jura or Nespresso.

Ascaso tamper:
Pack your coffee tightly with a tamper, determining how much water goes through the coffee and how good your crema is.

La Pavoni grinder:
This burr grinder gives a coarse or fine grind depending on whether you want an espresso or cappuccino.

Ilsa milk jug:
For perfect "micro-bubbles", keep the coffee machine nozzle just above the milk to create a thick dense foam.

Bialetti Moka Express:
A staple of every Italian kitchen, it's a stove-top coffee maker for the perfect espresso.
All items available from fairfaxcoffee.com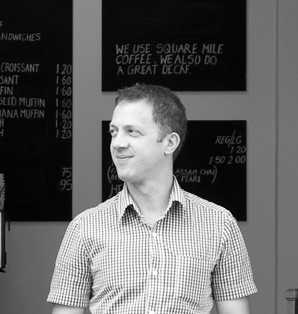 Q&A
Ben Townsend Owner and barista, The Espresso Room, London
What constitutes the perfect breakfast coffee?
It has to be the best. The key is a good espresso base and micro-textured milk foam with a creamy texture that takes skill to produce.
Do you need a good coffee machine?
For the home drinker, I would recommend the French press or the Chemex filter coffeemaker. It's difficult to find a domestic machine that foams milk well, so it's best to avoid a latte or flat white.
Should you always grind your own beans?
Yes, grinding fresh is key. You should always buy your beans from a quality roaster. Look for a burr grinder not one with the helicopter style blades. Be sure to use water that's off the boil otherwise you'll destroy the more delicate aromas and produce a bitter cup.
What brands would you recommend drinking?
Beans from Square Mile and Has Bean. Also, London's Monmouth coffee and Union Hand-Roasted. Look for roasters who give clear, recent roast dates and source quality green beans.
theespressoroom.com
Nespresso
CitiZdot machines
For slick design and ease of use, we turn to Nespresso. Its latest take on the popular CitiZ range is the CitiZdot, that rolls out this month. The two limited edition machines are called Paris and New York and can be used with the new Tanzaru coffee blend that will be released this spring.
nespresso.com