Football World Cup / Côte d'Ivoire
Ivory power
Côte d'Ivoire are seen as Africa's best chance for World Cup glory. The secret to their prowess is the ASEC Mimosas academy, which not only trains, but also educates young Ivorians – the best of whom have gone on to become some of the world's top footballers.
Foreign workers from neighbouring Burkina Faso water the several acres of lettuces, radishes and onions growing in the soil between Abidjan's lagoon and the luxury golf course. "The earth here is rich," says a security guard watching over these inner-city farmers from his bench at the entrance to one of Africa's biggest football clubs.
This is Sol Beni, "the blessed soil" that is home to ASEC Mimosas Football Club. It is not just the earth that is rich. For almost two decades the coaches at ASEC have cultivated some of the finest footballers in Africa. Many of them, such as the brothers Yaya and Kolo Touré, ­Salomon Kalou and Emmanuel Eboué, have become key members of Côte d'Ivoire's national team, which many commentators believe will be the ­continent's best hope at this summer's World Cup in South Africa.
The academy was established in 1993 by a former French international footballer, Jean-Marc Guillou. It was one of Africa's first professional-standard academies, with two well-maintained pitches, an impressive gymnasium, school classrooms and dormitories. Local Ivorian ­investors helped to fund it and the academy is now sponsored by Sifca, one of West Africa's biggest agro-businesses.
The academy sends scouts across the country looking for children to bring to Abidjan for annual trials. Thousands of boys try out each year but only a handful are picked. There are currently just 25 players, all aged between 12 and 16.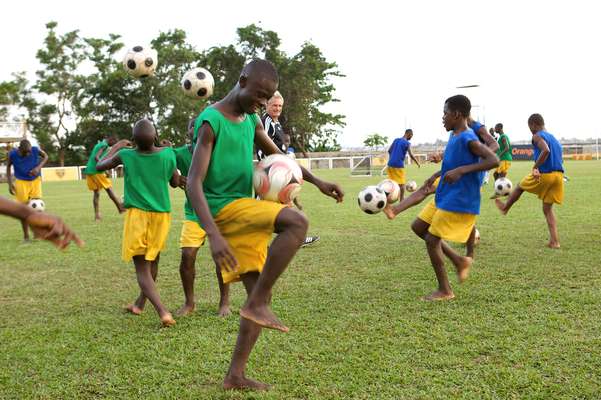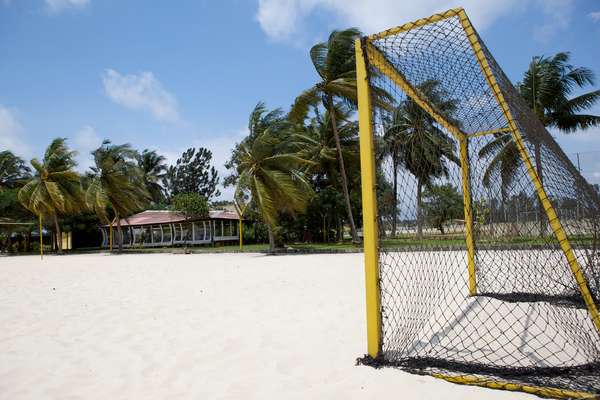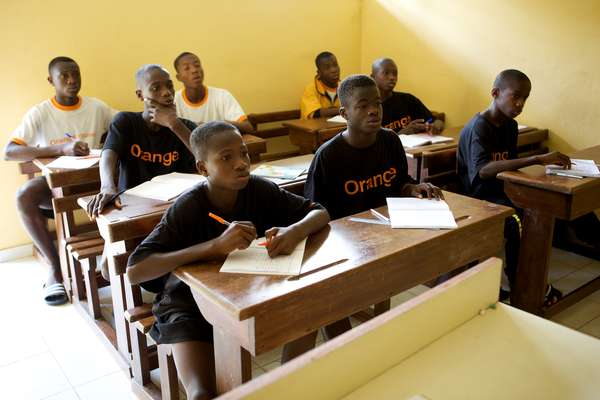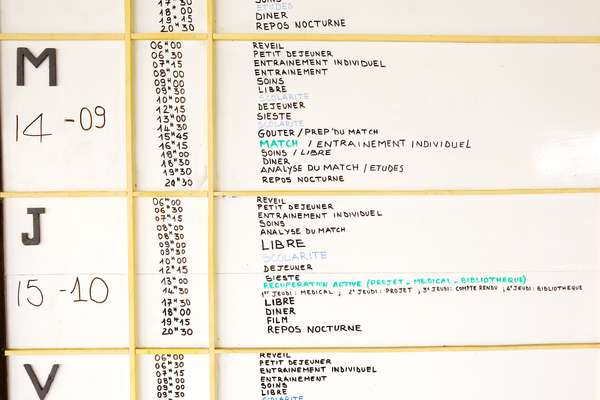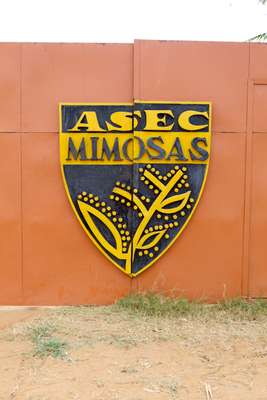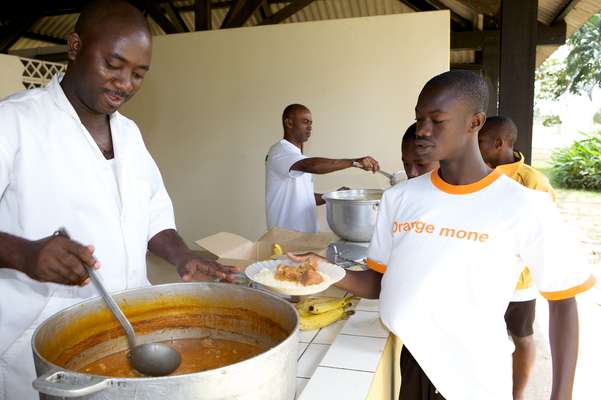 The first generation of academy graduates moved into the first team in 1999. That year they stunned African football by winning the African Super Cup despite having a team with an average age of just 17. ASEC still has one of the best club sides in Africa.
"It's a dream of everyone to be here, and I was really proud to make it," says Patrick Iréné Kouakou N'Doua, one of the many youngsters playing in the ­professional club side. Aged 21, he is the captain and currently the Ivorian league's player of the year. Dressed in smart jeans and a T-shirt, with an expensive mobile phone sparkling beside him in the sun, N'Doua is viewed by the current crop of academy students as one of those who has made it.
But N'Doua, like the rest of his team-mates, would prefer to be playing in Europe. Despite the success of the ASEC academy there is still little money in local Ivorian football. Fans prefer to watch ­European teams on television than go to a stadium. "It can be discouraging to see the low attendances," says ASEC goalkeeper Daniel Yeboah. "Just a few days ago we played a cup final in front of a tiny crowd."
Each year several players in the team are sold to European clubs. Of the 23 players in the Ivorian national squad for January's Africa Cup of Nations, just one was still playing at home.
The ASEC academy differs from the vast majority of football schools set up across Africa over the past two decades. Many are run by football agents hoping to exploit talented youngsters dreaming of stardom in Europe and the riches it could bring.
At ASEC, they try to counter those temptations by talking to their students about the players who failed to make it as much as those who have succeeded. A proverb written above one of the classroom doors reads: "Be humble if you want to become great." It is a way of thinking that Walter Ammann, the Swiss director of the academy, believes has helped to keep his students' feet firmly on the ground.
Ammann became head of the academy in 2008, after being the sporting ­director of a small Swiss side, FC Thun, who during his tenure qualified for the European Champions League for the first time. At ASEC, he and his staff – all of whom are either Ivorian or from Burkina Faso – take care to prepare the students for the wider world, regardless of whether they make it as professional footballers.
The time they spend in the classroom is as important as the time they spend on the pitch, Ammann says. "One of our players is ready to take his graduation exams. He told me, 'If I don't become a professional player I will become a writer.' I am not worried for him because he has got a good intellect."
Côte d'Ivoire
Highs and lows
World ranking: 16th
Number of times qualified for World Cup: Two (2006 and 2010)
Highest finish: First round (2006)
Average salary of a first division footballer: €230 a month
Worst football moment: A crush at the stadium in Abidjan killed 20 people during a World Cup qualifier in 2009
Best football moment: Won the Africa Cup of Nations in 1992, beating Ghana in the final
Football heroes: National captain Didier Drogba, who plays for Chelsea in England, is currently one of the best players in the world and is worshipped in his homeland