Stockholm law firm / Stockholm
Law of attraction
Law firms aren't usually known for innovative interior design but there is nothing stuffy about this Stockholm office. Colour, bespoke furniture and unusual materials help create a perfectly judged space, while respecting the need for privacy.
"A concept that we like to use for our firm, partly to ­describe our position in the market, is that we're a bit of a challenger. So even our office can deviate a little from the traditional in materials, colours and forms," says Staffan Eklöw, managing partner of the Swedish law firm Lindahl.
Lucky, then, that he found Swedish architect ­Andreas Martin-Löf to design the company's new office, situated in the city centre in the old offices of the Swedish clothing giant H&M. That is not to say that the architect didn't have to do some convincing in order to get his clients on board with the fresh, modern design he had in mind. The law industry is very conservative, and most companies prefer dark oak panels and brown Chesterfield sofas.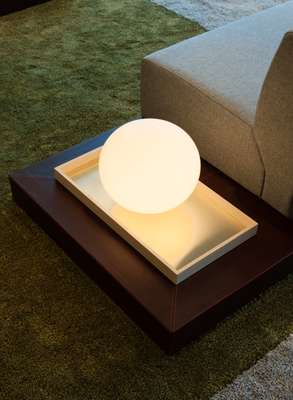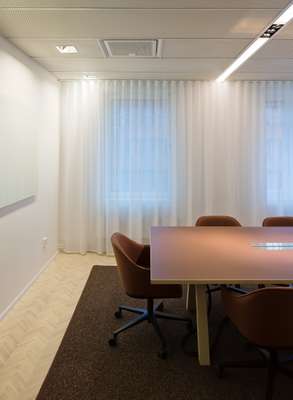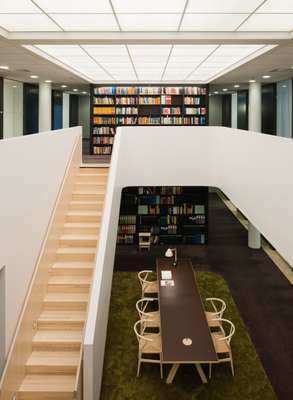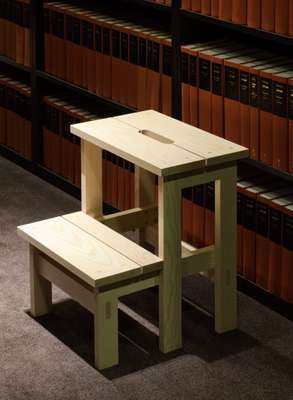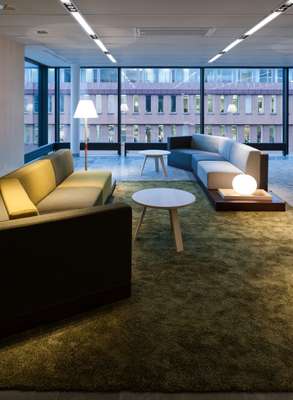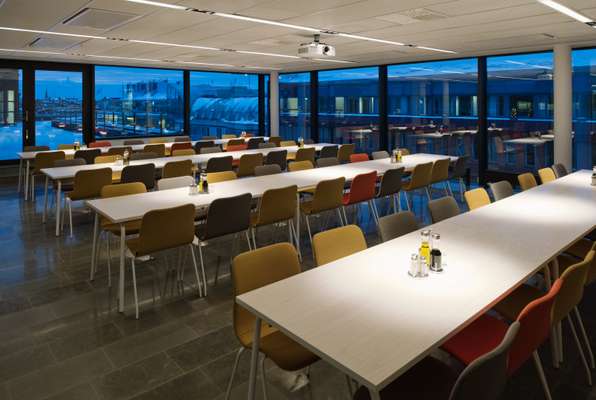 "Law firms tend to be a little too stiff for my taste. We wanted to go for a mix of seriousness and softness, friendliness," says Martin-Löf. In order to achieve that mix, he abandoned the dark colour palette and chose a combination of white stained ash that is broken up with warm colours such as gold, orange, brown and green. As the whole space needed to be completely renovated, Martin-Löf and his team started from scratch, designing a new floor plan.
When Monocle visits, workers in blue overalls are still fixing the finishing touches, careful not to disturb the negotiations already going on in the conference rooms lining the corridors. Although 150 people work in the office, it's eerily quiet. "I've never worked with as many secrecy demands as here," says Martin-Löf. "There were strict rules on how much you can hear and see between the rooms, and we had to try out 10 different curtains before we found one that wasn't transparent but not boring either."
Pieces of contemporary art lean against the walls, and Martin-Löf instinctively starts helping to hang them. "There are works from most of the big Swedish artists here, such as Karin Mamma ­Andersson, Håkan Rehnberg and Ernst Billgren. They're from the private collection of one of the partners," he explains.
It's not just the art that is Swedish. Most of the furniture, designed especially for the project by Martin-Löf, is Swedish. Svenska Möbler created the tables and shelves, while the sofas were manufactured by Offecct and the rugs by Kasthall. The floors in the public areas are covered with limestone from the island of Öland.
All around the 5,500 sq m space, an attention to detail is combined with high-quality craftsmanship and an often surprising choice of materials. An interesting detail can be found in the base of the sofas in the lobby: the leather which they are covered in comes from Tärnsjö Tannery, a Swedish company specialised in organically tanned leather, and whose clients include Hermès and bicycle saddle maker Brooks England. Another example is the lids used for hiding computer cords set in the middle of the conference tables. They are made of Nordic Royal, a Finnish metal alloy originally developed for euro coins and which was recently released for use as a building material. "We have tried to achieve long-term quality with design and craftsmanship," says Martin-Löf. "Something that lasts and won't go out of fashion in a few years' time."