Nieves publishers / Zürich
Little prints
Starting on a shoestring, Benjamin Sommerhalder moved from making his own magazine to building up a small publishing house with a gallery and shop space. And on the way he's kick-started an old-fashioned publishing boom.
On the first floor of the naughtiest corner in Zürich's red light district (yes, it has one; no, it's not especially seedy) sits Benjamin Sommerhalder, the softly spoken 32-year-old one-man-band behind niche publishing house Nieves. Releasing roughly 30 to 40 titles a year, from the ­­­lo-fi stapled Zines to the full-on artist books, Nieves has positioned itself comfortably on the shelves of the world's best bookstores – operated by Sommerhalder almost singlehandedly from a rickety desk on Zürich's Brauerstrasse, with its not-very-bookish vista of the dealers and hookers hovering outside a sari shop across the road.
Starting out as a graphic designer, Sommerhalder trained at Zürich's University of the Arts, before working for Cornel Windlin designing the programmes, posters and flyers for the city's theatre, Schauspielhaus. Sommerhalder's printophilia began at a young age, publishing the 56-page Zoo magazine at the tender age of 22. Inspired by Purple magazine, it was a hotchpotch of photography and ­illustrations, with his art-school mates chipping in contributions. There were five issues of Zoo in total, working with contributing editors for the last couple to involve artists Sommerhalder himself might not have got access to.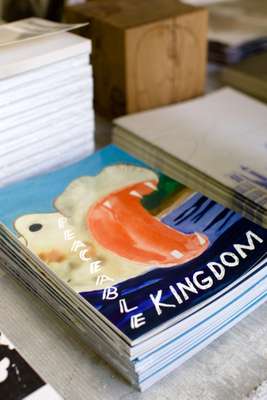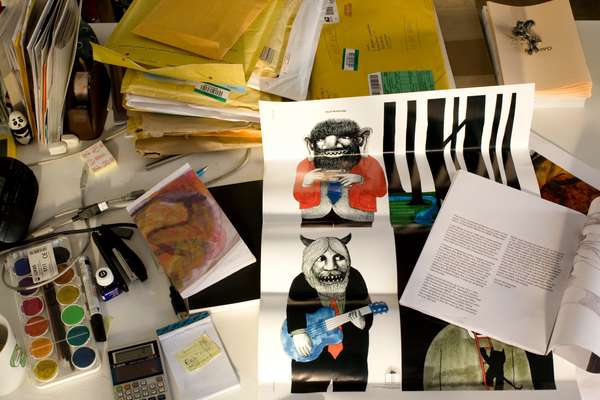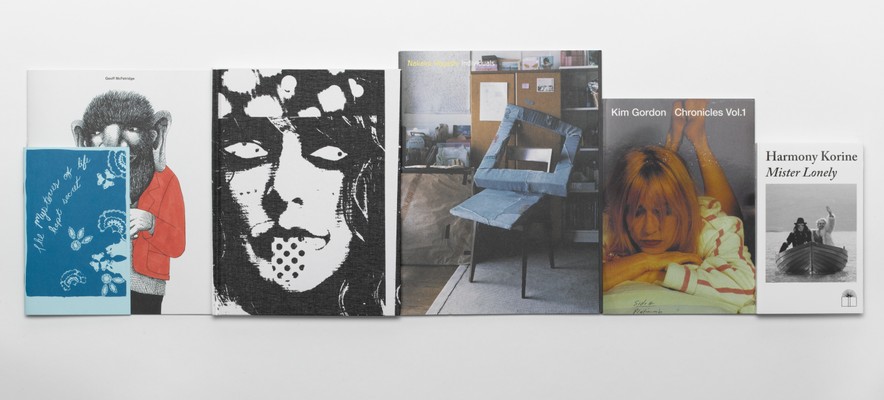 "It was when I was still at school. For Zoo I needed CHF5,000 [€3,400] – which was a lot of money for a teenager. It was scary to spend that much."
It was in 2003 that he printed his first proper book and in 2004, he started his makeshift A5 Zine series, publishing the work of his favourite illustrators and artists. He would photocopy the booklets himself in the local copy shop. "Every sheet would come out as a stack and I had to separate them, put them together in order, fold and staple them and cut them," he says.
How was it making the giant leap from photocopied Zines to big fat serious shelf-worthy books? "There was a money problem. Books are expensive to put out every month or so. The money that the Zines brought in helped support the books. Even now each book costs me just $5,000. Other publishers would laugh at that, with their $100,000 photography books!" admits Sommerhalder. "As long as I have enough money to do the next book, and live from it, that's OK. I live low key, I'm always surprised how little I need."
With almost all the money going towards the printers across the German border in Freiburg, and to one in Latvia, Nieves' overheads are fairly low, with Sommerhalder rarely paying royalties, and by doing most of the work himself (he has two friends that help with distribution, and an intern comes in once a week to assist with admin). Much of his time is spent on the hunt for new ­material – though with his company's reputation for producing good-looking, rudimentarily characterful tomes, Sommerhalder is now a wanted man. "I get a couple of submissions every day – lots of photography and illustrations and drawings," he concedes from behind a stack of Jiffy bags and envelopes cornered by all manner of international postage stamps. When something grabs his eye, through the post, online or in a gallery archive, his initial desire is to slap it on the printer's table, "I just want to publish their stuff. I don't know why, it's a force inside me!"
Nieves' books are charming, covetable items – every one is invitingly flickable and every image is frameable. Whether it's maudlin photographs of empty tennis courts or a pocket-­proportioned booklet of childlike watercolours, Sommerhalder designs them with Swiss simplicity and sends them all out, saturated with the distinguished pong of fine paper stock, to readers. When it comes to his editorial policy, Sommerhalder is distinctly easygoing: commonly he gives the artist he's working with the choice of page size, page count and printing method, and lets them fill the pages as they see fit. It's this laissez faire attitude that has helped position Nieves at the forefront of the front room publishing trend that Sommerhalder has watched boom all over the world in the last few years.
After some prodding, the modest publisher shyly admits, "I suppose we've been inspiring for a lot of publishing houses that have started in the last few years. It wasn't the sort of thing that was around when I started. You can publish things that move you without having to do big hard-cover photography books. Perhaps I showed that it's do-able."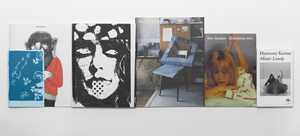 The Mysteries of Life Kept Secret by Jo Jackson The first booklet published by Nieves in offset, 2003
Recent Work by Geoff McFetridge The third Nieves title inspired by Where the Wild Things Are, by illustrator McFetridge, 2009
The Times They Are The Changes by The Changes Nieves' second hard-cover book, 2009
Individuals 4 by Nakako Hayashi The first guest-edited issue of Zoo, 2001
Chronicles Vol. 1 by Kim Gordon The first book in the series by the Sonic Youth frontwoman, 2005
Mister Lonely by Harmony Korine Nieves' first published screenplay, 2008.