Media / Global
Media
Briefing
The Bavarian Opera's new magazine, a cinema that's a community hub in Japan and our regular columnist gives us an update on newspaper Mint. Plus, the latest in our series on gallery owners and a Q&A with the founders of a recently opened New York art buying consultancy.
Devil in the detail
Germany [MAX JOSEPH MAGAZINE]
Gambling that opera-goers fancy flicking through a bit of laterally thought-through culture when they're not dicky-bow'd up for Die Fledermaus, the Bavarian Opera's Max Joseph magazine has hit its stride with its fourth instalment. Editor-for-all-seasons Anne Urbauer joined a year ago "to target a younger generation who pay taxes to finance this highly sophisticated cultural institution but don't use it".
High-minded themes (disappearance, shame, rapture) string the issues together with the opera season, realised in critiques, photo-essays, interviews and illustration. Germany's fetish for order is investigated in this issue, while the editors are busy working on "The Devil" for the summer – it must be Faust time again.
Cardboard hero
Germany [QOMPENDIUM]
After her M Publication put the IQ back into fashion magazines, Kimberly Lloyd's latest box of tricks is just that – a magazine deconstructed into words, pictures and ads and presented in cardboard. "Qompendium is designed to celebrate print culture and paper," says Lloyd. The inaugural issue of the bi-annual celebrates astrophysicist Neil deGrasse Tyson. The beautifully printed pages and physical products, instead of traditional advertising, make for a strange and inspired antidote to a quick back-to-front flick.
Qompendium.com
Lego has built on its bricks to create Lego Click, a community website that celebrates the brand's endless possibilities via film, animation and the idea that you can create the impossible from plastic blocks. Best video yet is "Go Miniman Go", a history of mankind told through Lego men. Who knew the inch-high guy with double-digit hands built the pyramids?
legoclick.com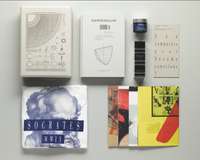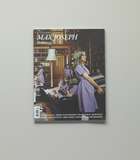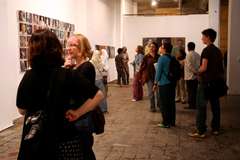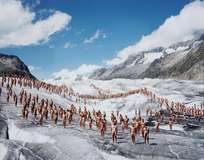 Film fusion
Japan [CINEMA AMIGO]
Films, food and photography form an unlikely fusion at Cinema Amigo in smalltown Zushi, just south of Tokyo. While the cosy café serves local seasonal fare, every evening at 20.00, screen takes centre stage. The selection is eclectic and creative – from live recordings of the musician Tomohiro Higashida to the culinary documentary Eatrip. And the food meets film: a French chef was hired to serve Gallic fare during a recent run of Nos Enfants Nous Accuseront. Founder Gen Nagashima says: "The idea is for a community where creative people can connect through film, music, food and design. The cinema and the films that we screen there are a catalyst for this concept."
cinema-amigo.com
Grow, my baby
The Indian daily 'Mint' proves newspapers can thrive in 2010
By Mario García
There are three things that I love about India: those juicy, sweet Alphonso mangoes; the Cuban in me gets a nostalgia kick from the way the earth smells right after a rainy afternoon in Kerala; and the newspaper lover in me gets a thrill from the way Indians revere their papers. And there are many to be revered, but the problem is that if you've seen one, you've seen many of the others.
So, when the opportunity came to create a new Indian financial daily, Mint, I knew I would start with a colour palette. Orange became the choice, since few dailies in India use it for a brand. Then the format. Most Indian newspapers continue to be broadsheets, something to do with inspiring confidence, attaching seriousness and it was the way the British did it (not that they do anymore).
Three years later, Mint is like all three year olds; peripatetic – and growing. Born in Delhi, it now circulates in seven cities, and every young business person in India feels Mint is "necessary" – the best thing that can happen to a product. Mint is now the fourth thing I love about India, a daily reminder that printed papers are still born today – and even thrive.
Three new Indian editions to keep an eye on:
The Crest Edition: The Times of India Group's new weekend read has minimal advertising yet is larger than any offering in the news segment, banking on the notion that weekend readers are in for the long read.

Forbes: The brand's maiden Indian launch competes in the lucrative business journalism field, and sources tell me that Fortune is creating a prototype to enter the fray.

Open: The RPG Group, best known for its role in the music industry, recently launched this newsy, general-interest magazine.
Well hung: our series spotlighting galleries and their owners
Townhouse gallery
10 Nabrawy Street off Champollion Street, Cairo
When Canadian William Wells launched Townhouse as Egypt's first independent art space in 1998, Cairo's public art was very much in the hands of state-monopolised museums, grand galleries and austere auction houses. "We opened in a dilapidated 1940s Jewish apartment block," says curator Sarah Rifky, "totally outside of Cairo's nepotistic art world. We wanted to nurture creativity beyond two-dimensional painting or traditional sculpture."
A new wave soon gravitated towards the gallery including artists Wael Shawky and Lara Baladi. Through events such as the al-Nitaq Festival in 2000, a galvanised movement has now become one of the most fruitful in contemporary art. With representatives now on the advisory board of the Guggenheim in New York and working with the New Museum, the gallery has influence far beyond Cairo's backstreets.
thetownhousegallery.com
March's Townhouse show: Urban Biology by Marwan Fayed
Sale: London
Sex
Phillips de Pury
20 March 2010
Another instalment in Phillips's increasingly interesting calendar of "themed" sales, "Sex" will include a roster of prints and photography all representing the role a spot of sauce has had in modern and contemporary art. Very rarely do you get Matisse prints on the shame shopping list as a Nobuyoshi Araki; now here's your chance.
Spencer Tunick, Aletsch Glacier
Estimate: €600–€800 (pictured, bottom)
Sarah Lucas, Gotta Salmon on in the Street 2
Estimate: €23,000–€35,000 (pictured, below)
Bob Carlos Clarke, Masked Blond
Estimate: €9,000–€13,750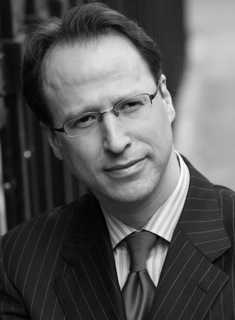 Q&A:
Jeff Rabin and Michael Plummer
New York
Artvest Partners
Artvest was established last October in Manhattan by two financial executives from Christie's to provide art investment consultation to the slowly recovering market, after many private banks progressively closed off their services.
What were your motives for establishing Artvest?
MP: We noticed there was a need for objective, sophisticated advice and assistance on the more complex issues involved with owning art. They can range from getting financing, to planning for the transfer of that asset. Some private banks provide some version of what we do, but a lot of them begrudgingly. Citibank have scaled theirs back, UBS and HSBC have closed theirs down. In a world of retrenchment, we still have resources to call upon.
How does it work?
JR: In terms of the financing side, if a client needs financing against their collection – say a client is looking for $10m – we get involved to make introductions to our network of financial institutions and asset finance companies to make a proposal.
Why did you choose to set up Artvest in a downturn?
MP: It became apparent during the downturn that both Sotheby's and Christie's focused only on their core business. When they retrenched from the financial services side, we saw a golden opportunity for our business that the auction houses could no longer provide for.
Is the market a healthier place to be now?
MP: There is a generation of new collectors who will find it difficult to ever make their money back on works they bought at the top of the market, like the Damien Hirst sale on the day Lehman Brothers fell. It will take a very, very long time for those prices ever to be reached again. I predict there will be a number of well-known dealers who by the end of 2010 will be exiting the market.