Pitti Uomo / Global
Pitti party
Buyers braved the cold to make it to this season's Pitti Uomo menswear show, with numbers up on last year. A sense of calm about the future was reflected in the relaxed fit of items on show.
Despite severe weather conditions that led to airport closures across Europe, nothing could stop 23,360 buyers, designers and suppliers (up 3 per cent year on year) flocking to the 76th edition of Florence's Pitti Uomo in January. It was a decidedly upbeat affair as attendants sensed that the worst of the financial crisis was over. Interestingly, American buyer figures were up 100 per cent – to 203 – from a pitiful turnout last year.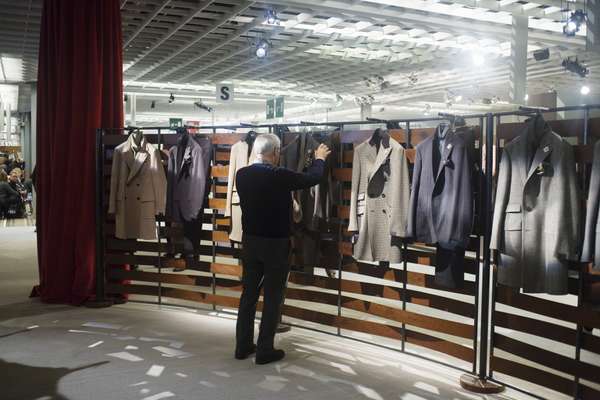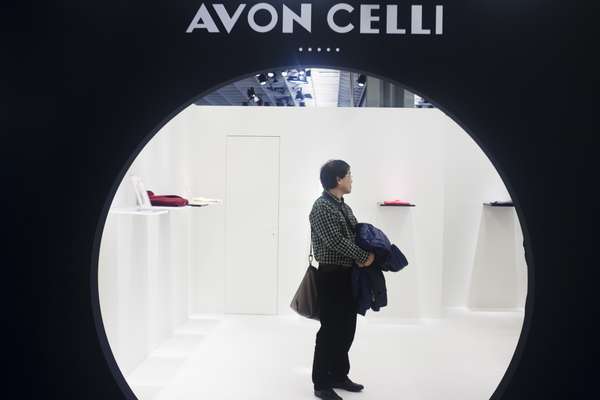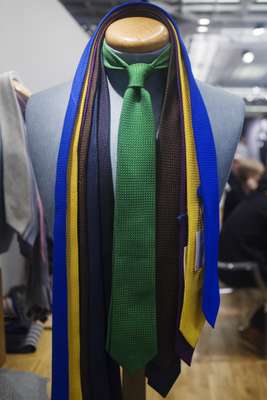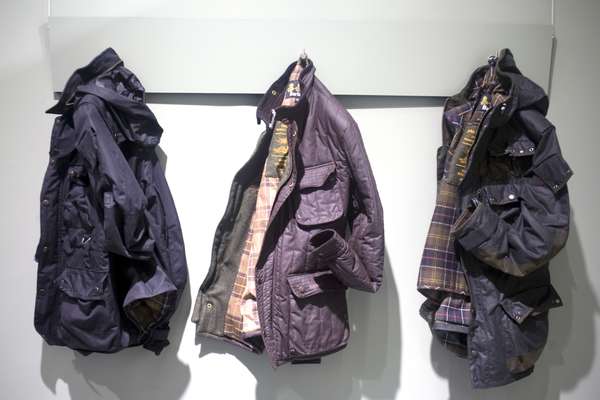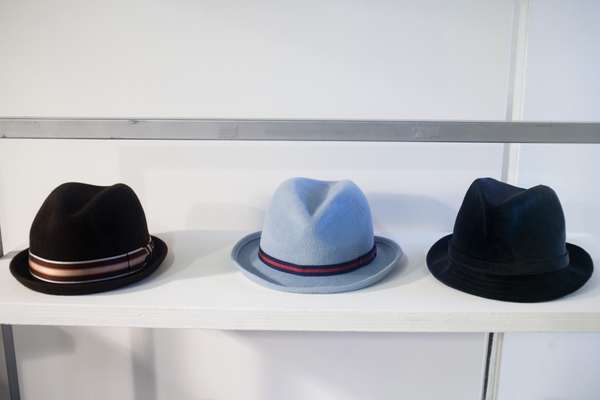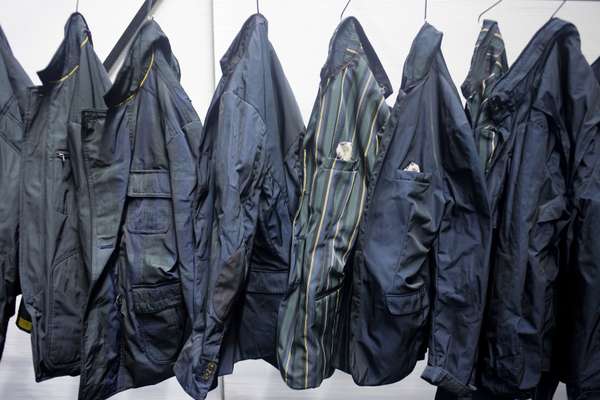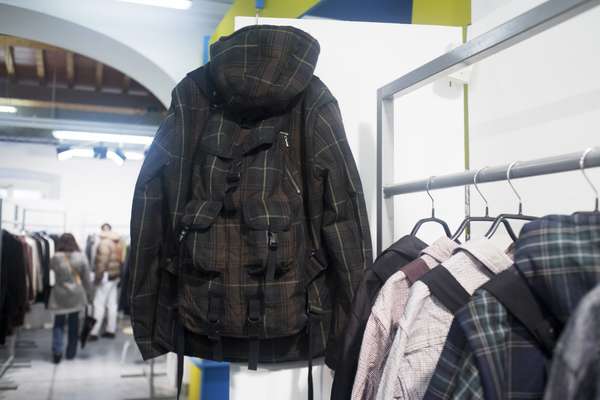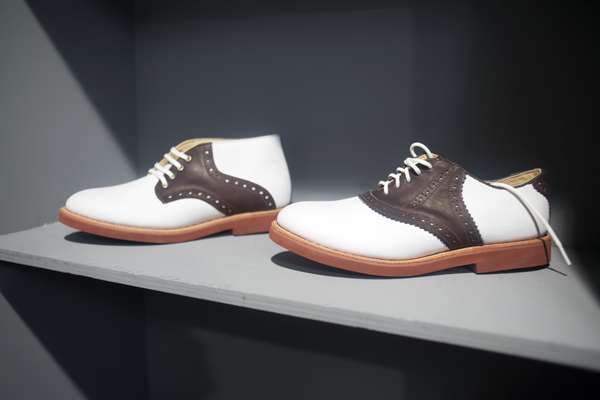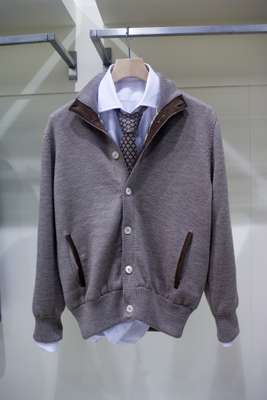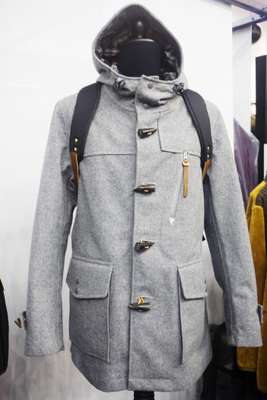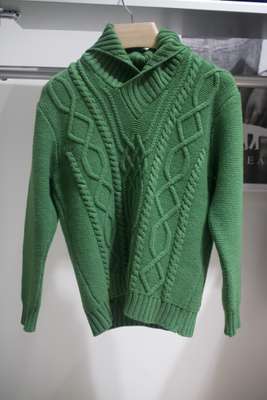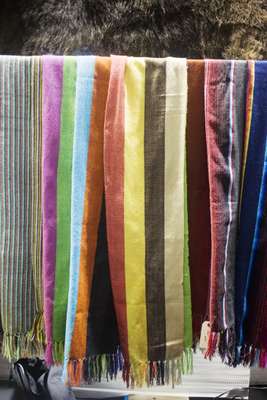 And on stands, the clothes seemed to reflect this new relaxed attitude. Commenting on the trends for autumn/winter 2010/2011, Pitti Immagine CEO Raffaello Napoleone said: "Formal wear is back and it's got a different soul. It's much less stiff and is more deconstructed."
Leading the way in the casual take on formalwear was Swedish designer Lars Nilsson. After a series of career false starts at Gianfranco Ferré and Nina Ricci, Nilsson's new menswear label, called Mr Nils and on display at the Marino Marini sculpture museum, successfully married slick sportswear with tailoring.
To present this fresh take on smartening up, Napoleone renewed the main pavilion with the help of the Spanish furniture and industrial designer Patricia Urquiola. Along with an architectural makeover, the main pavilion also got a slew of pop-up accessories shops for everything from Timex watches to Ralph Vaessen glasses.
More than ever, consumers want to invest in quality and are becoming fussy about the provenance of the brands they buy. That's why Pitti is more important than ever, providing an international platform for buyers to scout for these labels. Bruce Montgomery, consultant at Alexander Boyd, said, "There was a period when it was all about super-brands and the Milan shows for the buyers, but they're realising they've got to look for things that are more individual and authentic."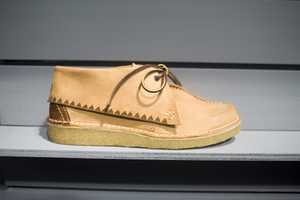 Verginia
With influences from British Clarks shoe designs from the 1970s, the Japanese brand's 'Verginia' shoe sports an unusual centre seam on its upper,

Stefanobi
Ferrara-based Italian shoe manufacturer Stefanobi's calf-leather shoes use an unusual dyeing method. Each shoe is hand-glazed five or six times for over an hour to attain a multi-dimensional hue.

Pantofola d'Oro for 45 rpm
The Italian football boot maker teamed up with Japanese denim brand 45 rpm for three new styles of shoes. 45 pairs will be sold in 45 shops around the world including these hi-top tennis shoes.
M
Japanese brand M caused a sartorial storm among some European buyers with its unusual checked shirt that had a built-in backpack.

Alexander Boyd
Say goodbye to buttoning up as the traditional English shirtmaker introduced the pull-on Tennyson shirt. In plain and checked cotton herringbone flannel, it's perfect for dressing up jeans and dressing down a suit.

Pratoni
The Monaco-based knitwear brand founded by two Swedish siblings went luxury with cashmere shirts that felt soft on the skin and were guaranteed to keep you warm.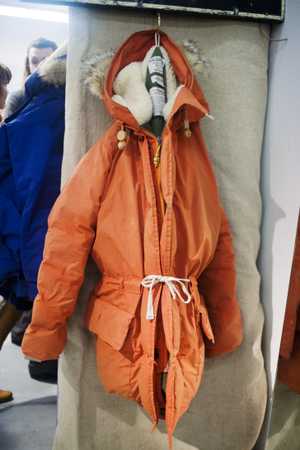 Nigel Cabourn
A hand-stuffed down jacket, inspired by Mount Everest explorer Sir Edmund Hillary's expedition attire, comes complete with coyote trim and sheepskin lining.

Salvatore Piccolo
The latest creation from Neapolitan shirtmaker Salvatore Piccolo was a shirt that convincingly doubled as a jacket with rounded, rather than rectangular, hems.

Aquarama
Understated nylon jackets from Limonta-based Aquarama made outdoorwear chic with contrast checks, spots and paisley prints that were photographed then transferred onto the material.
Monocle must-haves
Anthony Peto
"Hat design is becoming simpler with more attention to small detail," says designer Eric Berger who works for celebrated hatmaker Anthony Peto. The firm's youthful small brims are the Parisian answer to Borsalino and Mühlbauer. Anthony Peto counts film director Jacques Audiard among its fans for its use of luxury fabrics.
"Everything is handmade, hand-cut and hand-sewn in England," says Bruce Montgomery, the consultant charged with injecting a contemporary edge into the 97-year-old menswear brand. Montgomery's take on English staples such as Tattersall shirts, pea coats, blazers and trench coats is subtle but fun. Cutaway and penny round collars, printed patchworks and different coloured trims under collars are key looks.
The Italian brand synonymous with luxury knitwear launched its first collection under a high profile but undisclosed new designer. Amid a sea of pastel colours, the brand brought back design details such as dot openings on sleeves to denote size and the Avon Celli take on the polka dot that resembles an upside-down letter A.
One of the most crowded stands in the main pavilion was for buyers forming a stylish queue to snap up Drakes' reversible printed scarves and raw-silk unlined ties. "We have expanded our lighter weight fabrics and are using lots of contrast," said Michael Drake, while holding a particularly appealing scarf that was wool and cotton on one side and polka-dotted silk on the other.
Digging deep into its archive, the British brand updated its classic inventory such as the Bedale, Beaufort and Border jackets and deconstructed its former A-frames and offered them with a slimmer silhouette. "The collection has come from our heritage but this time with a contemporary spin," says managing director Steve Buck.
Family-run shirtmaker Cristiani sources all its fabrics from Italy and mainly works with cashmere and cotton. The company was founded in 1971 by Nino Cristiani, who used to provide shirts for the likes of Gianfranco Ferré and Versace. He works with his three sons, Giuliano, Antonio and Massimiliano.
Founder Mario Boglioli was in high spirits as he talked about pioneering a new but relaxed formal style he called "the new classic". Suits went lightweight, lining-free and wrinkle proof. "They're comfortable, soft and easier to wear," said Boglioli. The brand showcased chunky knitwear and an intricately sewn sweatshirt material jacket lined with goose down.
"We use natural dye on most of our fabrics and then wash them in a lake using a method traditionally reserved for kimonos as it creates a particular texture," says designer Mitsuo Fukumoto, who is part of the trio behind Japanese brand M. Aimed at lovers of the outdoors, the firm, which only launched last year, hit gold with a white cotton shirt that sported a washable brown leather collar and a reversible gillet made from a novel stretch tweed fabric.
Named after one of the Irish Aran islands, Inis Meáin has been employing local knitters for the past 30 years. From highly decorated Aran sweaters to a complex tweed stitch developed with an Aran local, the collection was inspired by a 100-year-old photograph of Meáin fishermen in traditional sweaters.
It was the first time the Japanese utility brand behind North Face Purple in Japan had exhibited at Pitti. Its slim-fit jackets and coats and its hi-tech fabrics, including an exclusive high-density cotton and wool Gore-tex, were winners.
The man behind shoe brand Yuketen, Yuki Matsuda showcased at Pitti Uomo for the first time with a collection inspired by vintage American styles. The collection had jackets that heavily echoed old military bikewear and a wool coat inspired by a vintage US blanket.
US shoe brand Walkover used to provide preppy footwear for Brooks Brothers, Cole Haan and LL Bean among others. Revived by Italian firm ASAP last year, now its signature 1970s college look, complete with red-brick soles, comes courtesy of designer Mark McNairy.
The 1950s inspired Pratoni collection showcased a cashmere-heavy collection that moved to alpine climes perfecting the après-ski look. Sporting names such as Courchevel and St Moritz, the highlight was a textured cardigan that had innovatively incorporated superflex elasticity into the cashmere yarns for a stretchy and more fitted look. Look out for the March opening of their first flagship store in Monaco.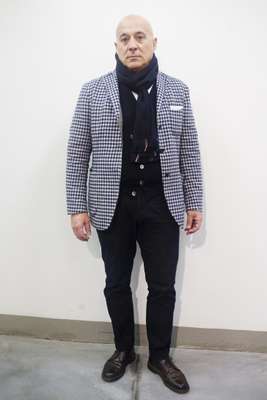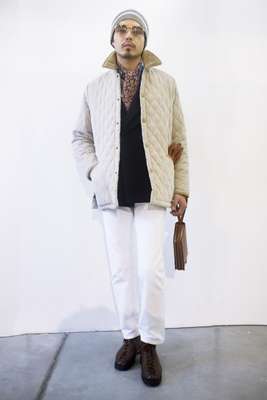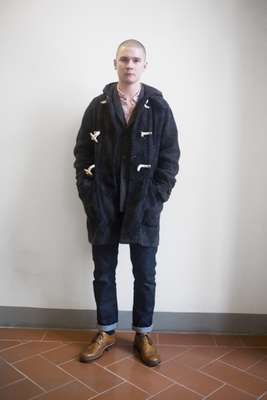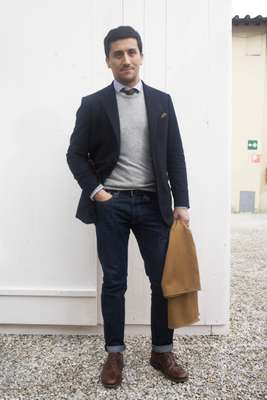 There were many sharply dressed males at Pitti Uomo, but these gentlemen really caught Monocle's eye.
Claudio Desideri
CEO, giab's, Italy
Age: 50
—
Jacket: Fugato
Shirt: 030
Cardigan: Morgano
Trousers: Whipcord
Shoes: Alden

Jae do Ryu
CEO, People F&E, Korea
Age: 29
—
Jacket: Montezemolo
Scarf: Montezemolo
Jacket: Hisrobe
Trousers: Pt01
Shoes: Santoni
Bag: Bill Amberg
Sunglasses: Dunhill

Simon Hogeman
Founder, Très Bien Shop, Sweden
Age: 26
—
Duffle coat: Our Legacy
Shirt: Band of Outsiders
Trousers: Bleu de Paname
Shoes: Grenson

Ivan Calderon
Buyer, UK
Age: 35
—
Jacket: Connolly
Jumper: Jil Sander
Shirt: Connolly
Jeans: Ralph Lauren
Shoes: Grenson
Handkerchief: Charvet

Kenichi Kusano
Buyer, Beams, Japan
Age: 40
—
Jacket: Beams Plus
Shirt: Wrangler
Trousers: Beams Plus
Shoes: Beams Plus
Bag: Beams Plus
Bowtie: Beams Plus