Property prospectus / Casablanca
Triangle d'Or
The Moroccan city famed for its Art Deco architecture is in the middle of a huge regeneration project, making it the perfect time to invest.
With a much-needed urban revival halfway complete, Casablanca is a city to invest in now. Its alluringly faded centre is still stained by pollution and clogged with traffic but new buildings are giving the city a more updated air.
As investment pours in, down-at-heel apartments and villas in the Art Deco centre are expected to appreciate in value. In the meantime, a better choice for first-time investment is the Triangle d'Or neighbourhood, an urban enclave between the beaches and bustling centre.
The modern five-storey buildings are home to metropolitan Moroccans and foreigners who love Casablanca's mix of grit and glamour – residents buy fresh fruit and vegetables from a donkey-drawn cart parked near the Cartier store.
"I bought a one-bedroom apartment in the Triangle d'Or two years ago," says Othmane Mrabet, 27-year-old manager of a graphic arts company who has lived in Rio de Janeiro, London and Paris. "It's an investment more certain than others. For a jog or a coffee with friends, the close proximity to the beach is great."
Arrivals
Flights to Casablanca
From Paris (CDG)
Air France – up to four flights daily
Royal Air Maroc – once daily
Iberia – once daily
Services
Hammam Topkapi
23 angle, rue Ahmed El Kaissi and rue Ahmed Amine, + 212 229 467 03
Almost all Moroccans pay a weekly visit to a traditional bathhouse, which range from the very "chaabi" (of the people) to the chic. Topkapi is an elegant Turkish-style bathhouse offering all the traditional services. It also offers massages with ghassoul – a Moroccan clay – mixed with orange blossom water.
Surf & swim
Tahiti Beach Club
Blvd de la Corniche
Tahiti Beach Club with six beachfront swimming pools and well-oiled clientele is one of Casablanca's top places to be seen in. The parks are open from March to October and Tahiti is also home to Surfland, which offers year-round surfing classes. Surfland's French owner, Laurent, runs another school in the southern coastal village of Oualidia and students at Tahiti can take classes at either location.
Atlantic Beach
Dar Bouazza, Tamaris 1, + 212 223 301 36
Casaouis love to unwind at Dar Bouazza, a languid surfer's village just a 20-minute drive south of Casablanca. At the private Atlantic Beach club, enjoy grilled fish with a glass of rosé. There are DJs and dancing at the weekends, and the waves are big enough for surfing but not too big for a swim.
Estate agent
Century 21
22, rue Najib Mahfoud, + 212 522 202 120
Agents speak English and are preferable to dealing with the Moroccan semsars, infamous for their hard bargaining and unreliability.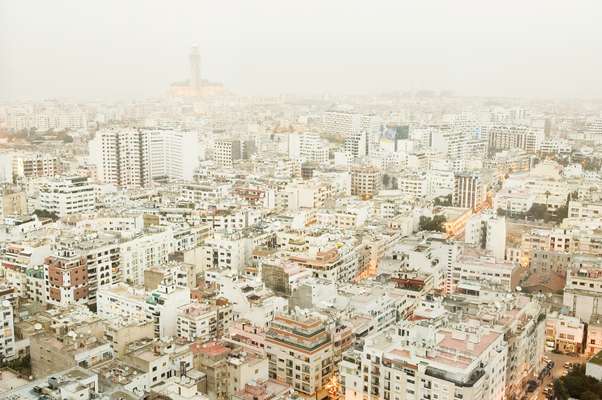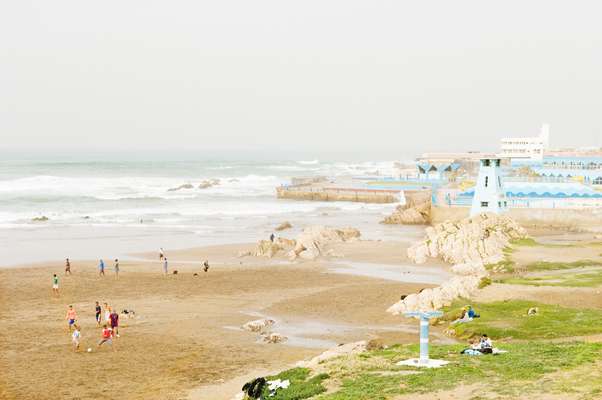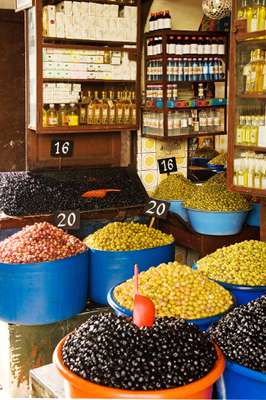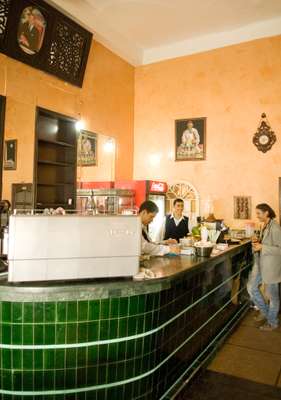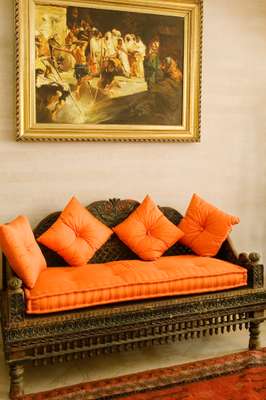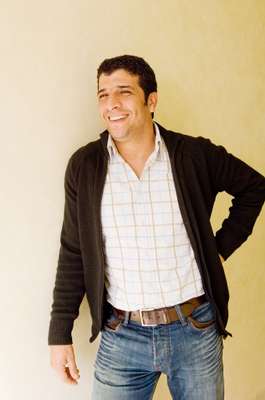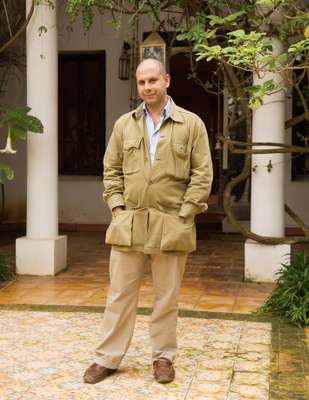 Shop
Prestige du Caftan
Rue Abou Al Mahassine Arouani Quartier Racine
Find lavish fabrics and ask the seamstress for a more modern cut with décolleté or a sleeveless bodice.
From vintage sunglasses to new mobile phones, Morocco's world-famous unauthorised black market, Derb Ghallef, has flourished for more than 20 years despite attempts by landowners to burn it down.
Marché de Habbous
Rue Fkih Al Gabbass
Friendly shopkeepers help locals and tourists sift through pottery, tea sets, carpets and paintings. One arch gives way to the olive market, where a single seller has vats of over 32 varieties, in addition to locally produced olive oil, honey, and preserved lemons.
Eat + Drink
Trica
5 Rue El Moutanabi, + 212 522 220 706
Mixed in with the foreign consulates and offices of the palm-lined Boulevard Moulay Youssef, Trica is the preferred bar and restaurant for the city's well-heeled professionals. Herculean waiters serve up Italian and international cuisine, with daily specials, and a good selection of Moroccan, French and Chilean wines.
Taverne du Dauphin
115 Blvd Felix-Houphouet Boigny–elHansali, + 212 522 277 979, taverne-du-dauphin.ma
This historic bar and restaurant has been in the same French family since 1956. A typical dinner includes oysters, mussels, dorade and langoustine, and more exotic picks like cuttlefish and coudes de mer. Among the friendly staff, seek out Youssef, the bartender, who will gladly share his bawdy jokes.
La Sqala
1 Place des Almohades, + 212 522 260 960
La Sqala's traditional Moroccan brunch of egg tagine and local pastries with almond butter is a weekend favourite. Situated in an old fortress with an Andalusian garden, the café also affords views of sailors in uniform – they roam the brightly coloured industrial loading dock of what was once Africa's largest port.
Café Malikiya
Quartier Habbous, in front of Al Amla
This sidewalk café is the perfect place to observe an essential component of Moroccan culture: café society. Traditionally masculine, although these days open to both sexes, the Moroccan café is known as "Mohamed's office" because men sit there all day smoking and conducting business.
Paul Villa Zevaco
Angle Blvd Moulay Rachid and Blvd d'Anfa, + 212 522 366 000
Housed in the immaculately preserved art-deco Villa Zevaco, this café is part South Beach, part French Riviera. The garden terrace is preferable on a weekday, when there aren't so many people, for an afternoon coffee and tarte au citron.
Pilotis
Tahiti Beach Club, Blvd de la Corniche, + 212 522 798 427
The best of many seafood restaurants lining the oceanfront Boulevard de la Corniche, Pilotis excels in simple presentation of the freshest fruits de mer. Mediterranean staples like paella and soupe de poissons are excellent with a glass of white wine and a view of the stirring waves.
1 bed: €100,000, 50 sq m
2 bed: €200,000,100 sq m
3 bed: €300,000, 140 sq m
(includes small balconies and garage space)
Property tax and registration duty: 4 per cent
Notary fee: 1 per cent
Agent's fee: 2-3 per cent
Samir Benmakhlouf from Century 21 recommends ensuring promissory notes are completed with a public notary. Avoid the temptation to exchange money under the table, he says. You put your investment at risk.
Stay
Kenzi Tower Hotel
Twin Center, Blvd Zerktouni, + 212 522 978 000, kenzi-hotels.com
The spacious rooms in this elegant, centrally located hotel have undisputedly the best views of city sights such as the Hassan II Mosque and the port. Its close proximity to the Triangle d'Or and Maarif neighbourhoods make urban exploring easy.
Residents
Sofia Alami
Events manager, 39
"I love Casablanca. It really moves, and we have a lot of professional opportunities. And while some Moroccan cities are a bit provincial, here we have loads of restaurants and bars."
Karim Toraif
Estate agent, 34
"I love going out to clubs and restaurants with friends. On the weekend, my friends and I drive to the private beach at Dar Bouazza, to tan and to have a drink and swim in the ocean."
Sana Khatib
Estate agent, 29
"On the weekends, if we want sun, we go to Marrakech, if we want snow, we go to Ifrane – both are just 250km away."
Francois Conradie
Stockbroker, 30
"The people in Casablanca are a lot more prepared to start a conversation with a complete unknown than in any other city."
"Casablanca is fabulous. It's on GMT, it's near Europe, it's very easy to get anywhere in the world. I hate package tourism and in Casa there's none of that – since it hasn't been destroyed by tourism, it's Moroccan society in a very pure way."
"Casablanca is a city where the only tradition is modernity," says architect Abderrahim Kassou, who heads an association to protect the city's French colonial buildings from decay. These examples of Art Deco, neo-classical, neo-Mauresque and late art nouveau style have been at risk since Morocco's independence in 1956, partly because locals felt they were colonial and un-Islamic. But Kassou's association, Casamemoire, is starting to impress upon people the priceless value, and Moroccan-ness, of the city's architectural patrimony.