Shopping and services / Global
25 retail stars
Monocle presents a list of our favourite shops, the most attentive services, the best store designs and the most innovative concepts in the retail sector.
In the second outing for our now annual Monocle retail and service survey, we have been around the world to choose the companies and people who are setting benchmarks we should all take note of. From a sunny department store in Auckland to a bespoke underwear retailer in Tokyo and a US retailer with a great Crew leader, we focus on the fresh concepts breaking through in an over-saturated market. It's a celebration of good design, the art of doing the basics well and knowing how to treat people.
---
THE DEPARTMENT STORE
New Zealand
Best local talent supporter
In a country that can feel a long way from the rest of the world, where most retailers are keen on bringing outside influences in, The Department Store celebrates local talent. The three-storey building showcases the best of the city's fashion, beauty, design, art and retail.
Opened in October in a converted post office, it is the brainchild of three friends – womenswear designer Karen Walker, hairdresser Stephen Marr and men's boutique owner Dan Gosling. Appropriately vernacular, the welcoming layout is by Kiwi interiors pro Katie Lockhart. The team placed clothing on the ground floor – alongside a café and interiors store – a beauty parlour from Marr's wife Lucy on the second and Stephen's light-filled hair salon as the crowning glory upstairs. The store neighbours an art space, which hosts a rotation of exhibitions from Auckland's leading galleries.
thedepartmentstore.co.nz
Flotsam & Jetsam:
A curiosity shop
Clothesline:
A T-shirt shop
Crane Brothers:
Contemporary tailors
---
ATHLONIA
TOKYO
Best bike shop
Bicycle shops keep popping up in Tokyo but Athlonia is like no other. Designed for triathlon enthusiasts and set up by six triathletes, it opened in March last year. Inside, high-performance bicycles are displayed and an area for fixing bikes takes centre stage. Indoor planting softens the industrial look. The interior was designed by Eiji Shiromoto of Park Corporation and carried out by Seamless.
athlonia.com
---
Protech: Has six branches with friendly staff across the city. protech-kk.co.jp
Tokyu Hands Shibuya: The bicycle shop of Tokyo's iconic DIY department store. tokyu-hands.co.jp
F.I.G Bike Daikanyama: There is a floor dedicated to womenswear and bikes for female cyclists.
figbike.com
---
KAFFEEKÜCHE
VIENNA
Best coffee on the go
Vienna's Schottentor station is no Shinjuku but it's still one of the busiest transport hubs in the Austrian capital. That's why Werner Mühlbauer decided to open KaffeeKüche here, to provide commuters with a cosy coffee stand manned by friendly staff.
Designed by Taiwanese architect Tzou, it's a pitstop that makes best use of a small space, with an open counter and a back-room seating area. Good coffee is also key to its success. Mühlbauer's brews are all made with filtered water and milk from a family dairy in Wienerwald and 100 per cent Arabica beans expertly roasted in Harvey Fischer's Graz roastery. "I wanted to improve people's quality of life as I was disappointed with what was available in the city," says Mühlbauer. We're glad he did.
kaffeekueche.at
Sprüngli: This Zürich station star serves up perfect macaroons for an instant sugar hit.
spruengli.ch
---
JOHANNA DAIMER
MUNICH
Best homeware specialist
Johanna Daimer's wool felts have been sold at the family run shop at Munich's neo-Gothic town hall since 1883. Made by three separate factories in Germany and overseen since 2002 by Daimer descendant Anni Pirchmoser, the shop is a favourite with locals who want fabric for home decoration or clothing. It's complemented by a global wholesale business, which lists architects, artists and designers as clients.
daimer-filze.com
---
PANPAN
VALENCIA
Best new bakery
Daniel Martinavarro's two new bakeries in Valencia, PanPan Atelier, serve regional breads such as rustic pan de Gallego.
Martinavarro's sister, the designer Rocío Martinavarro, created the visual identity. "We interpreted an ear of wheat to create a graphic pattern (above). This chevron is also representative of antique artisan techniques," she says. Marble counters give interiors a breezy feel and you can carry bread home in branded linen bags.
panpan.es
Best for soda bread: Barcelona Reykjavik,
barcelonareykjavik.com
Best for rye bread: Cosmen & Keiless, Madrid
cosmenykeiless.com
Best for Sopakos: Labeak, San Sebastian
labeak.com
---
KAMAWANU
TOKYO
Best in craft
For 21 years, this small traditional Japanese wood house with a picture-perfect moss-covered entrance has been the ideal spot in hip Daikanyama to stock up on hand-dyed tenugui (cloths) traditionally used by Japanese to wrap a present or decorate the home. Alongside modern patterns created by Tokyo craftsmen, are baby yukata (cotton kimono) and accessories. The set of two tenugui folded to resemble miniature kimono and contrasting obi is one of our favourite mementos. A new store opens in Nagoya in March.
kamawanu.co.jp
Best japanese craft SHOPS
Japan Folk Crafts Museum: Especially good for Sori Yanagi's creations.
The National Museum of Modern Art: Its craft gallery in Tokyo stocks quality items.
Karacho: Kyoto-based, 11th-generation traditional woodblock printed paper.
---
BONNIE BROOKS
TORONTO
Most awaited makeover
Having resuscitated department stores such as Holt Renfrew and Lane Crawford, Bonnie Brooks moved on to the Hudson's Bay Company in 2008. Since taking up her post as president and CEO, she has turned the brand around with fresh initiatives.
The Bay has deep links to Canadian history. How did you go about revising it?
For us, the first phase was the revival of the [St Regis] Room. That was the designer brand space at the Bay flagship store in Toronto. We brought in 70 new brands, and expanded it to 22,000 sq ft from 3,000. The Room provides the authority to build the brand of the Bay. We need to earn a position of product authority.
How do you stay fresh?
Relentless drive for the new. You have to live on the vanguard a bit and you have to have strong relationships with leading creative people internationally. I think that international aspect is really crucial right now because we're in a global market.
What are the major challenges facing retail?
Keeping relevant to your customer in the age of social networking and the seismic shift in the traditional versus the new in terms of media. And a different credit world. Brands are pulling back on production rather than pushing forward.
How do you overcome those challenges?
Creativity: that's the answer. We recently launched a radio campaign, where I profile specific products that we think are amazing. The customer reaction has been incredibly positive because it gives a soul to the Bay that's been missing.
hbc.com
---
SAMEDAN SPA
SWITZERLAND
Best new wellness concept
When it comes to well-being, Switzerland has a natural advantage. Covered by lakes and snow-covered peaks, there's never a shortage of clean water. Add to that first-rate Swiss hospitality and it's no surprise the nation attracts spa-goers.
The latest to join the spa circuit is Samedan. It is the gateway to the Engadine Valley – its airport serves St Moritz – but a Bern developer decided to make the village a destination in its own right and called in native architects Miller & Maranta. Their design of the town's new public spa makes it the perfect place for communal bathing.
To start off, the architects had to negotiate a tricky brief: the cramped building site abutted the town's church. They built vertically, with dressing rooms in the basement and bathing areas over three floors, including a rooftop pool discreetly hidden from prying neighbours. The white exterior matches the conservative surroundings, with the only flourish being tile-framed windows, a reference to the "sgraffito" wall décor commonly seen on Engadine homes. "While we didn't want something too familiar, we didn't want to drop a UFO into that setting," explains architect Quintus Miller.
Inside, the architects used mosaics similar to those found on a trip to an Istanbul hammam. Tiles cover steam rooms and pools to create monochromatic designs, which function both as decorative and therapeutic elements. "We wanted colour to serve as a sensory memory, so the yellows in the Alpine bath remind you of the larch trees in autumn," adds Miller.
Alpine accents are showcased in the changing rooms, built from Swiss redwood, and in the lounge, where bathers sip tea and sit on chairs made from arve, a local pine. Spring water comes from an underground well – discovered by chance when laying the foundations – and heated by a geothermal pump. To keep the building at a good temperature – in winter, the inside averages 35C while outside it's minus 20C – insulated brick cladding was used.
To avoid a sense of confinement, Miller & Maranta had skylights and oversized windows break up the tile patterns to bring in sunlight. The architects' innovative approach has proved that good design can improve people's well-being as much as a spa's health-giving waters.
mineralbad-samedan.ch
---
Both architecture graduates from Zürich's ETH, husband-and-wife team Quintus Miller and Paola Maranta opened their Basel studio in 1990. Raised in the valleys of Graubünden, they work primarily on projects in Switzerland, including a hotel on the Gotthard Pass, which is slated to open this summer.
---
Vals: On the far side of Canton Graubünden, Vals is home to Peter Zumthor's beautiful bunker-like bathing facility sculpted from slabs of quartzite.
therme-vals.ch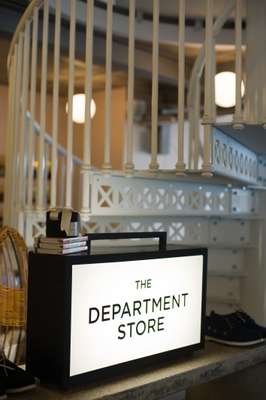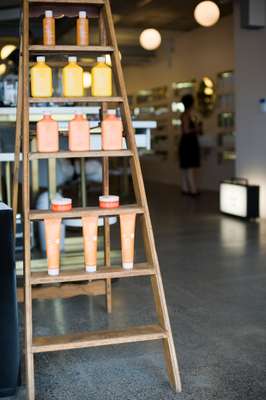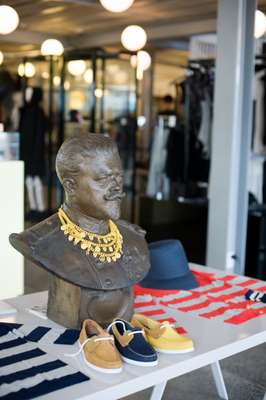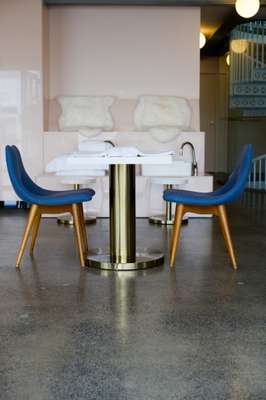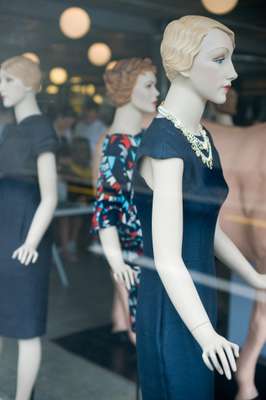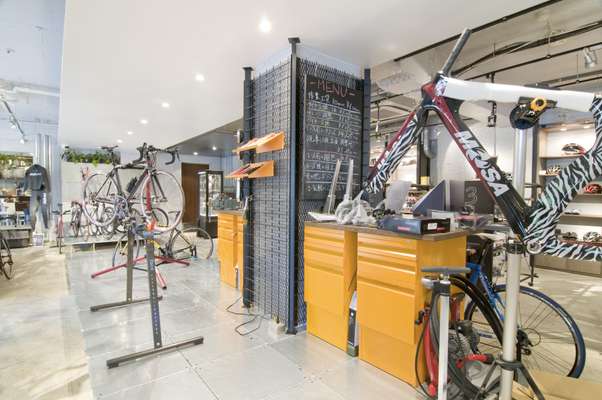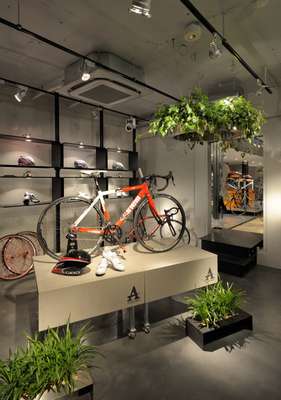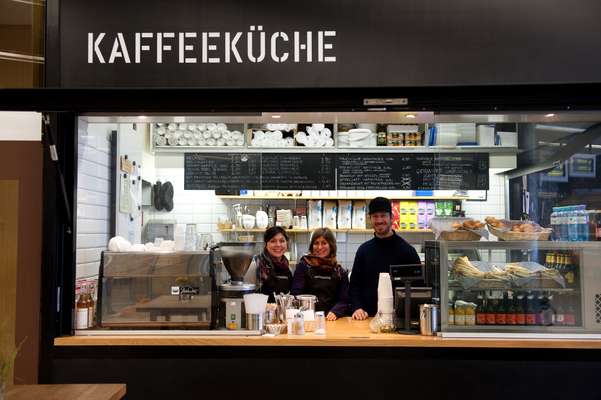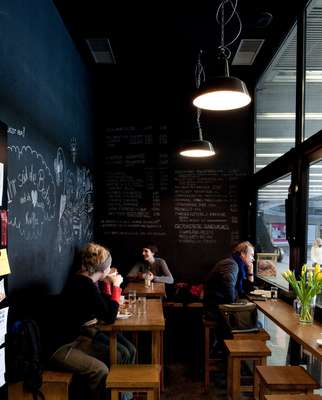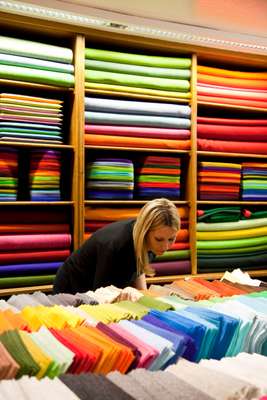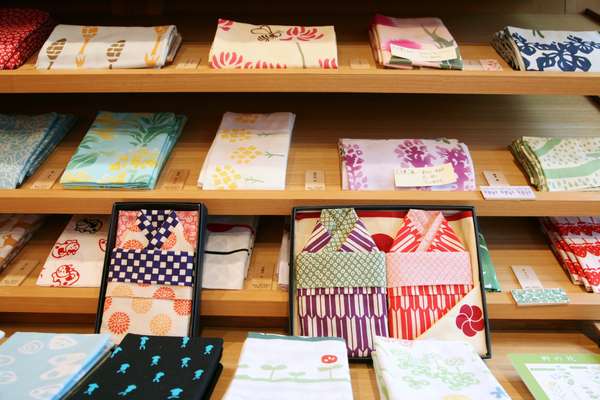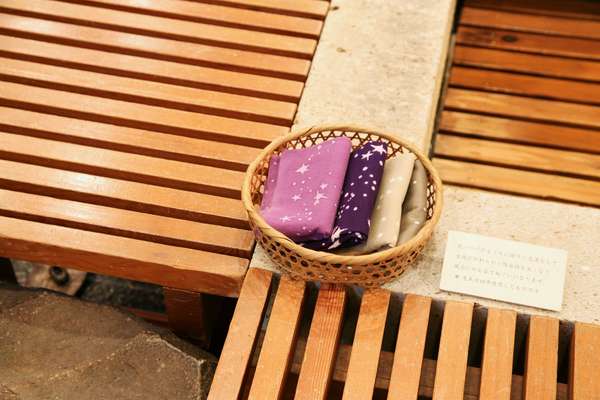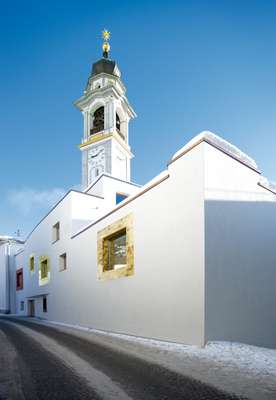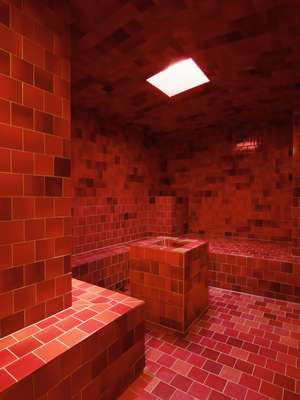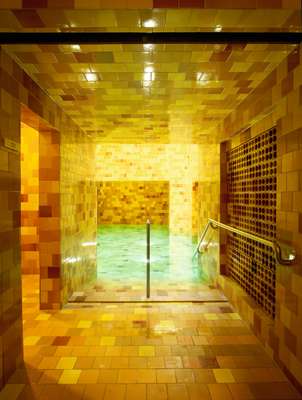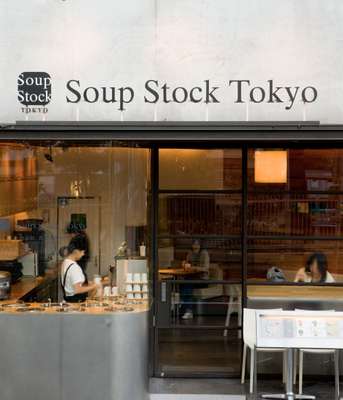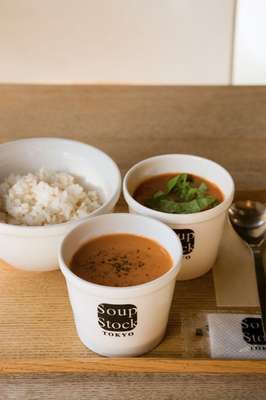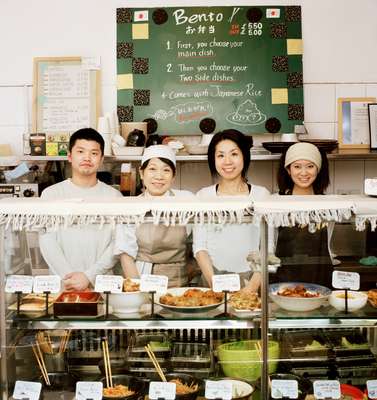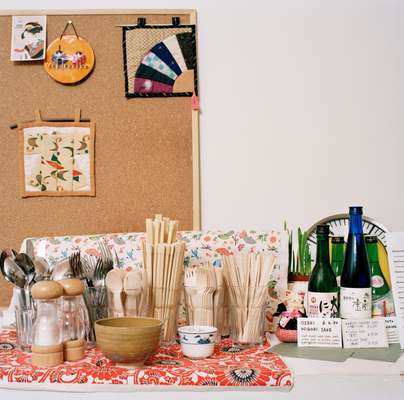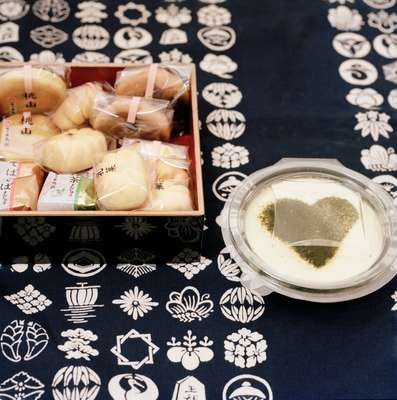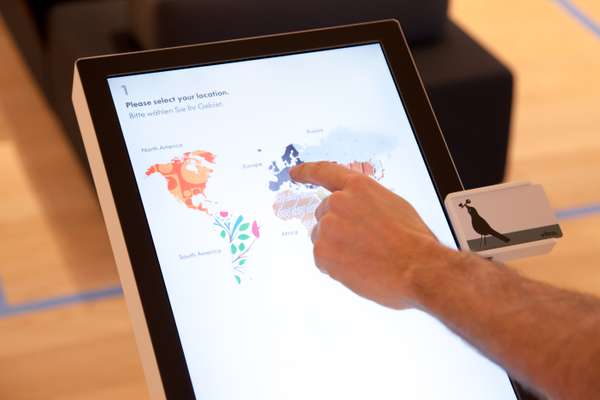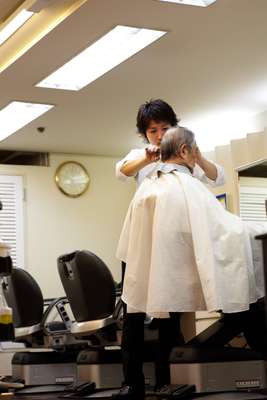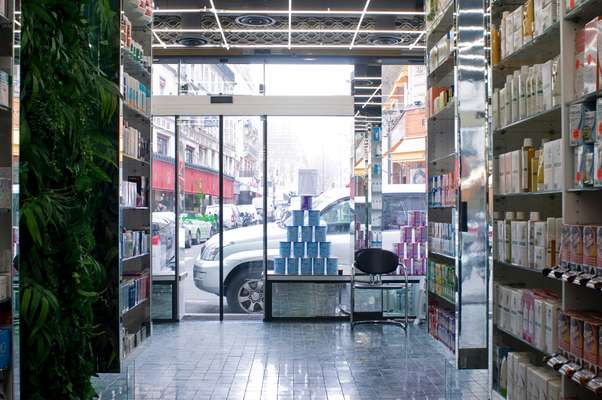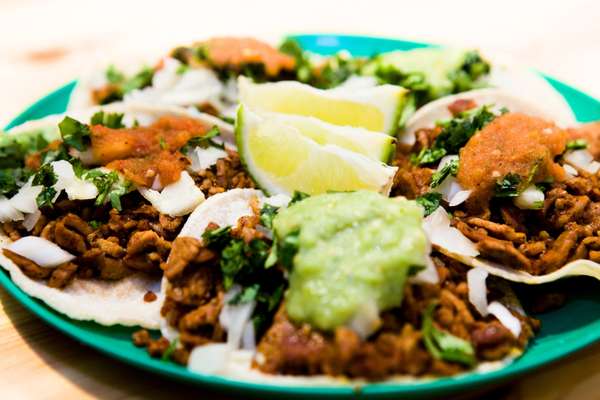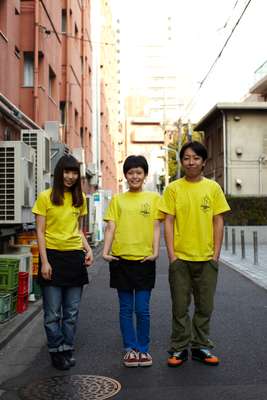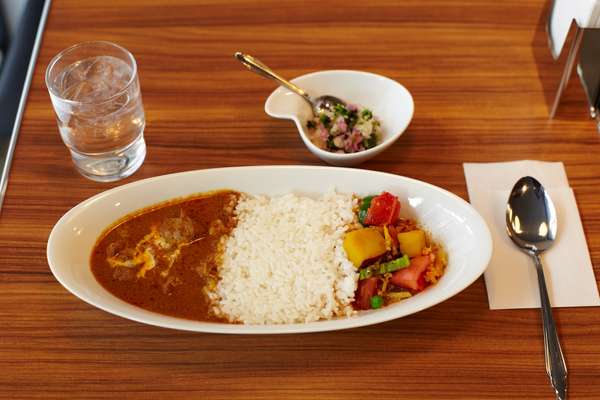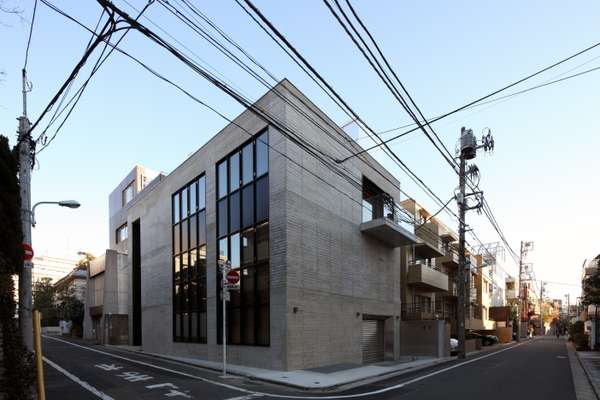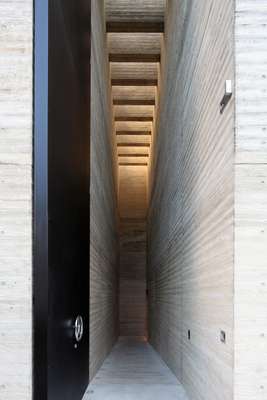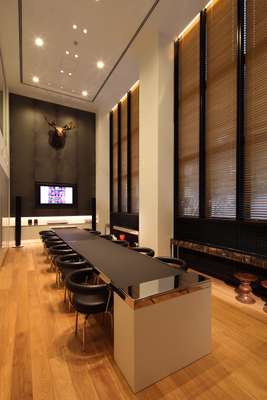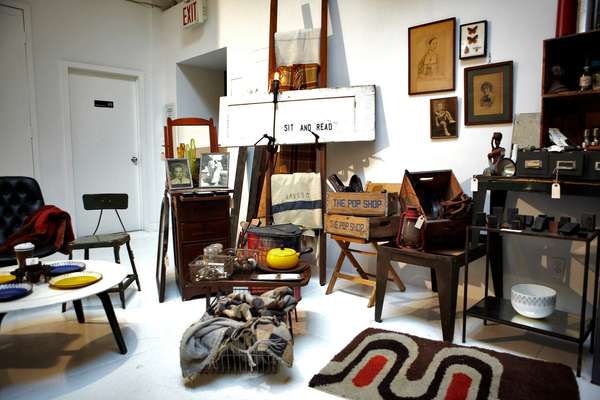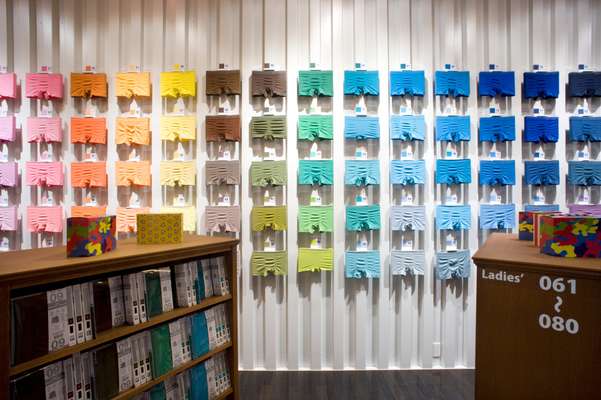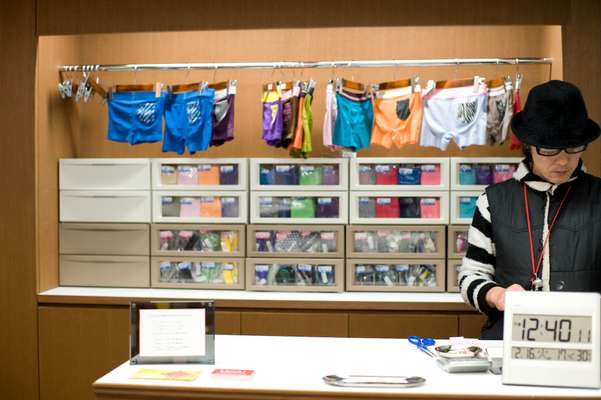 Gstaad: The family-run Gstaad Palace Hotel boasts an ultra-modern 1,800 sq m spa built from local granite, which includes a fireplace and mountain views.
palace.ch
Adelboden: Located in the Bernese Oberland, the Parkhotel Bellevue has undergone a tasteful renovation by Swiss firm Buchner Bründler and features an outdoor saltwater pool.
parkhotel-bellevue.ch
---
SOUP STOCK
TOKYO
Best idea for export
Soup: it's so simple, ubiquitous and timeless it could thwart even the cleverest of marketing makeovers. But not that of Soup Stock Tokyo, the creation of Masamichi Toyama, who launched the chain in 1999. Today its network of more than 30 stores provides nourishment in black-and-white surrounds, where, by design, the most colourful thing is the food: over 40 soups ranging from pumpkin to seaweed-and-okra, and a daily curry. We believe it could work almost anywhere, though better where there are distinct seasons.
soup-stock-tokyo.com
---
JAPAN EXPORTS THAT COULD FLY
Standing-bar soba noodles: They're healthy, warming, cheap and fast.
Key to success: Meal-ticket vending machines save staff fiddling for change.
Railway lunchboxes: The ekiben lunchboxes are great to buy at stations.
Key to success: Local produce to heighten awareness of regional qualities.
Service: In restaurants, a welcome with a glass of water and hot or cold hand-towel.Key to success: Staff trained to know that the customer sustains the business, and not the other way round.
---
VATNAVINIR
ICELAND
Best tourism concept
A group of architects, designers and philosophers, have joined forces in Iceland to create Vatnavinir ("Friends of Water Initiative").
The concept is to re-imagine Iceland as a "wellness" state, connecting the nation's natural geothermal pools with inns and restaurants, creating a road-map to jumpstart tourism.
This non-profit grass- roots effort, led by architects Olga Gudrún Sigfúsdóttir, Sigrún Birgisdóttir and Jörn Frenzel, will start with Westfjords, an isolated community that has lost its fishing economy. Vatnavinir will connect an existing cluster of 11 natural pools with inns, restaurants and local businesses nearby.
Sigrún Birgisdóttir says, "None of the these pools will be developed on the scale of the Blue Lagoon. These communities are isolated, uninhabited and we want to promote isolation and nature."
Three of the small- to medium-sized Westfjord pilots (bathing huts, refurbished facilities, small hotel extensions) are having subtle upgrades and will be ready to receive tourists by the summer.
vatnavinir.is
Nations that need to re-think wellness:
01
Turkey
More well-run, service-led places please.
02
Montenegro
Its stunning scenery could be the perfect backdrop for peaceful retreats.
03
New Zealand
Should make more use of its many lakes and hot springs.
---
OVER THE COUNTER
TOKYO
Best for gifts
As the sixth store in Sonya Park's Arts & Science brand, this quirky old-fashioned emporium features floor-to-ceiling wooden shelves and glass-fronted cabinets. "I'm always looking for things that are beautiful and functional," says the stylist, who is Korean-born and US-educated. "Fashion is only one element of a lifestyle, real luxury is about living with beautiful things, like the perfect hairbrush." The shop is an antidote to nearby commercial giants such as the Prada building. "A store has to have personality and soul."
arts-science.com
---
Murchison-Hume: Australian white grapefruit heirloom dishwashing liquid.
Arts & Science: Tube of 60 long white-tipped matches.
Sonya Park: Her Shopping Manual 202-301.
Antipast: Traditional grey linen Tabi split-toe socks.
---
CHA NO MA
LONDON
Best cosy café
When we get cravings for steaming Katsu curry and sushi we pop down to Cha No Ma. Located just around the corner from our London Monocle HQ, the tiny-takeaway joint (which has a rather comfy booth for a quiet sit-down snack too) relaunched last year with new interiors and a fresh menu.
Under manager Miki Fujisaki, the café has become a firm favourite with locals. Home-cooked classics such as mabodofu (a tofu and ground meat dish), chicken kara-age and matcha parfait are served by friendly staff. Inside it feels homely – Miki-san decorated the diminutive space with her mother's traditional furoshiki cloths and printed coasters. "We don't just want to sell customers food, we want them to come in and say hello," says Fujisaki. We want a Cha No Ma near all of our global bureaux.
129 Baker Street
+44 20 7487 5556
---
Detail: Cute handwritten labels
Comfort: Cosy seating if you want to stay and share a meal
Salads: Kinipira gobo and hijiki salad – tasty sides for the bento box
---
VITRAHAUS
WEIL AM RHEIN
Best new showroom
Vitra's new shop-gallery-café, VitraHaus, reimagines the traditional showroom. Built on Vitra's Weil Am Rhein campus (the base of its manufacturing facilities), it is designed by Herzog & De Meuron. The whimsical stacking form based on the archetypal gabled house creates unusually expansive, interiors.
Floor-to-ceiling window views out to the surrounding countryside bathe rooms in daylight. It makes the perfect backdrop to display Vitra's Home Collection. Areas are meticulously curated by stylists and architects.
Upon arrival each customer is given an electronic key, which can be inserted into information points to access details about the products, create a wish list, even email your nearest dealer with a request. It's an intuitive, smart and efficient system. The mood on the shop floor is warm and friendly – there's a children's corner, a library and a colour lab designed by Hella Jongerious, where customers can pick colour combinations from interactive mood boards. The ground floor houses an exhibition of classic chairs from the Vitra Design Museum Collection, the Vitra Design Museum shop, and a café with outdoor decking. Playful and experimental, VitraHaus is designed to inspire. "You can dream here," Rolf Fehlbaum, Vitra's chairman, says proudly.
vitra.com
---
THE NEXT GENERATION SHOWROOM
Space: Invest in architecture. Think about how a space lends itself to the shop floor. At VitraHaus, each gabled frame creates a natural room set.
Choice: Mix and match pieces. Vitra shows classic and contemporary items with vintage pieces to create an eclectic display.
Heritage: Information is scattered throughout VitraHaus. It's insightful, and a good way to relay brand values.
Discretion: Consider alternative point-of-sale displays. The VitraHaus digital solution is clean, and allows customers to focus on the furniture.
Humanity: Warm up spaces with friendly staff and a café. There's nothing worse than a "please don't touch" sign.
---
MAPHARMACIE
PARIS
Best pharmacy
There are over 1,000 pharmacies in Paris but only one has dusted off the out-of-date apothecarian style. MaPharmacie is owned by Michaël Zazoun, a young pharmacist with a business degree, who last year enlisted the services of a friend, designer Jose Levy, to give his storefront a modern visual identity. "It was a gamble because we risked alienating our clientele, especially older customers," Zazoun says. Sales have since increased.
Instead of the usual cardboard cut-outs advertising suntan lotion or cold remedies, the windows are kept empty. Above them sits a giant, redesigned version of the trademark green neon cross. The stripped-back theme continues inside: medicine packages sit on mirrored shelves, and there are no promotional displays. The doorway to the stock room is covered in plants. "I love seeing the customers when we come out," Zazoun says. "They always smile."
1 rue des Tournelles,
+ 33 1 4272 6743
---
Layout: Keep it intuitive – don't let the customers get lost in the aisles.
People: Have a friendly assistant on the shop floor as well as at the counter.
---
JENNA LYONS
J. CREW US
Best retail guru
When Jenna Lyons was promoted to head of women's design in 2002, the J. Crew brand was languishing in preppy Americana somewhere between Gap and Banana Republic. Its collections were confused, its stores a mess. Seven years on, and now the brand's creative director, Lyons has nudged it to the more interesting end of the shopping mall, and helped elbow sales figures upwards (revenue for the first half of 2009 was up 4 per cent). You'll see she also teamed up with the men of Monocle for the March catalogue.
In addition, she has become the all-important 'J' in J. Crew. Jenna's Picks is a regularly updated online shopping list of her favourite items, and she hosts evenings for top customers. "Most people think I'm a PR invention," she says. "Pedicurists especially, for some reason. When I'm there, they say: 'Oh, I didn't know you were actually real!'"
jcrew.com
---
SKY SALON
TOKYO
Best men's salon
We like things simple when it comes to men's grooming. Sky Salon was founded in 1939 in Hibiya district by Tetsuji Mogi. It has since expanded to 14 outlets across Tokyo. Its secret? Sky gets the basics right – the interiors in its salons are intimate and friendly. All 150 employees are trained to provide impeccable service. Sky Salon is definitely the best place for a shave, and always our first stop after touching down in Tokyo. Our favourite outlet is the Yurakucho building branch.
sky-salon.co.jp
---
Patience: Expansion has been gradual – don't grow too fast to ensure quality control.
Focus: Too many salons get bogged down with fancy services and treatments.
---
LA NETA
STOCKHOLM
Best import
The only Mexican taquería and tortillería in Sweden, La Neta ("the truth" in Mexican slang) is a welcome respite from the tasteless, additive-packed TexMex from the local supermarkets. La Neta offers freshly baked corn tortillas, genuine tacos al pastor and flan made by a local Mexican woman. It brings some much-needed colour to the city's fast food scene – the identity was developed with Mexican agency Anagrama.
Set up by David Licona and Ricardo Medrano last year, La Neta has quickly become a favourite. Swedes are the second-biggest consumers of TexMex in Europe after Norway, so no wonder it's always packed.
laneta.se
---
Hantverkargatan: Deli run by the owners of nearby Mäster Anders restaurant.
hantverkargatan14.se Steam: This "hole in the wall" serves delicious, steamy dumplings to go.
steam.nu
---
RIMOWA X UNITED ARROWS
TOKYO
Best brand collaboration
Even travellers normally wary of luggage with wheels are likely to love this sleek new ecru suitcase, the fourth successful bespoke design collaboration since 2006 between Japanese retailer United Arrows and Germany's oldest designers of durable and quality luggage, Rimowa.
Launched in January, the travel pieces are the latest offering in a long run of United Arrow sartorial design partnerships, and are limited to a few select stores in Japan. The lightweight, seriously robust polycarbonate case with distinctive Rimowa groove styling scores highly, thanks to its colour, recessed precision-bearing wheels, retractable rubberised handles and TSA combination lock.
"It's a very simple and elegant design," says United Arrows salesman, Shinsaku Masuda, "but it's also practical, so everyone can use it."
rimowa.com unitedarrows.co.jp
---
192 BOOKS
NEW YORK
Best bookstore
Paula Cooper and Jack Macrae ignore the best-seller lists that determine shelf space elsewhere in the city. Their intimate space is driven by local taste. "We don't have to carry Dan Brown," says buyer Paula Hartness. Frequent readings at the west Chelsea store and literary events curated with the Paula Cooper Gallery make it a community favourite.
192books.com
---
BUYING TIPS FROM PAULA HARTNESS
Market tailoring: "Chelsea is full of artists and families so we buy for them."
A collective voice: "We all buy here. No one viewpoint dominates the shelves."
Diversity: "We use trusted sources like the New York Times as well as authors our customers are drawn to."
---
This new take on the curry house by Tomoaki 'Nigo' Nagao, of A Bathing Ape fame, is already drawing a regular crowd. The tiny café's sleek, functional interiors are by Masamichi Katayama's Wonderwall, (see entry 25 for world's best retail designers) with American diner-style tables and simple black stools. The pared-down efficiency also applies to the 'Take-Out' window, food presentation and service. The butter chicken curry is a hot favourite.
curryup.jp
---
PASTIFICIO
TURIN
Best for heritage
Since 1872, workers at Pastificio Defilippis in Turin have risen each morning to prepare batches of Italy's favourite food: pasta. Customers, some regulars for the last five decades, love the timeless interior with its original marble counter and parquet floor.
The gourmet shop sells over 60 dried varieties of pasta and dough is still passed through bronze dies, which make the porous surfaces that sauces cling better to. Fresh pasta, such as the popular plin, is made using only local, seasonal produce – so no pumpkin ravioli in April.
pastificiodefilippis.com
---
History: Knowledge (and lessons) are passed on down generations.
Skill: Shops that focus on a speciality (cheese, gelato, bread) gain loyal followers.
Community: A reliance on local and seasonal food creates strong links with producers and suppliers.
---
WONDERWALL
TOKYO
Best retail designer
On a quiet side street in the Tokyo neighbourhood of Sendagaya a cool, concrete structure (pictured) has become an unlikely shrine for frustrated retailers, visionary entrepreneurs, students of fashion merchandising and architecture groupies. For most of these pilgrims it's enough to stand across the street and have a picture snapped with the low-rise building in the backdrop; for the lucky few they'll be invited to pass beyond a four-storey steel door, saunter down a gently sloping concrete ramp and be asked to wait in an airy meeting room for an audience with a gentleman who's risen to become the international high priest of retail design.
Masamichi Katayama's design firm Wonderwall has just taken up residence in its new, handsome HQ but the founder hasn't had much time to enjoy it as he's been travelling to Europe and across Asia in his role as both designer, therapist and business consultant to retail brands big and budding. Having created the design language for Nigo's A Bathing Ape empire, the elegant interiors for United Arrows' Drawer brand, the global flagship stores for Uniqlo and a host of hidden speciality boutiques all over Japan, Katayama knows how to create a space that excites the client, shoppers and the media. "I'm always looking to create impact and also generate a reaction," says Katayama, sitting at an impossibly long meeting table. "The analogue store has to excite and work harder than ever before."
It's for this reason that Katayama and his Wonderwall colleagues can be seen with greater frequency alighting aircraft in Sydney, Amsterdam, London and disembarking at ports in China. Because many retail CEOs realise that a clever collection of brands, a pricey location and even excellent service alone are not enough to draw traffic, Katayama's personal assistant Yumiko is kept busy fielding calls from potential clients who want to make a pilgrimage to Wonderwall. Is there something all retailers are looking for? "They want two things – a shortcut to greater success and a fast-track to make the whole thing happen," says Katayama. "My clients always know they'll get something completely original from me and hopefully that's what will let them stand-out."
---
E-commerce: "It's definitely going to be the place that consumers will go for products they know and trust but it will be hard for websites to create that excitement and merchandising mix that still gets you to spend that little extra because there's a good CD or nice object at the cash desk."
Current project he's most excited about: "The new branch of Pass the Baton we're designing for Omotesando Hills."
His dream project: "With birth rates declining, there's going to be greater competition to attract students. If a school is cool, kids will want to go. I'd like to design a really exciting school."
Dream project No. 2: "Maybe a mixed use project, with shops, residences, a hospital and hotel. I'd pull together the best talent in the world. Not everything needs to be designed by me."
---
POP UP FLEA
NEW YORK
Best pop-up concept
Last year New Yorkers Michael Williams and Randy Goldberg decided to try their hand at retail. "Michael and I hatched the idea over beers and pork buns at Ippudo. We thought it would be fun to open a shop but doing a shop for a weekend seemed less stressful and a lot more fun," says Goldberg. And so the Pop Up Flea was born – a bi-annual (for now) collection of "gentlemen's goods" under one roof ranging from big names such as J.Crew to small independent manufacturers such as The Hill-Side.
Their intention is to update the traditional low- rent flea market with a curated selection of high quality manufacturers. In 2010, Williams and Goldberg will bring The Flea to London, making craft their byword for quality. "That is a factor in the planning of the third Pop Up Flea in London: to promote brands that are locally focused," says Goldberg.
popupflea.com
---
Collared sweater from Ohio Knitting Mills.
Button-down shirt from Gitman Vintage.
Leather and canvas tote from Billykirk.
---
GUNZE
TOKYO
Best underwear concept
Gunze, the Osaka-based undergarment giant, was founded in 1896. Housed in a sleek concrete building designed by architect Tadao Ando, the new four-storey flagship store in Tokyo has a bookshop and café and has revolutionised the way people choose and purchase their underwear with its recently re-launched men's line, Body Wild.
Customers can pick their favourite cotton and nylon-based underwear from one million options. You can create your own designs using Macs set up in the basement and staff will then sew on your chosen trimmings.
The company has also collaborated with artists and illustrators, both established and up-and-coming, to produce special editions. No wonder the shop is packed at weekends.
gunze.co.jp
---
BEST FOR UNDIES
Underwearables: Run by two Danes, this brand was set up last year and makes ladies' hosiery in high-quality Egyptian Giza cotton.
Calida: Producing smalls since 1941, Swiss brand Calida is stocked in over 2,500 shops worldwide, everywhere from Isetan to Galeries Lafayette.
Sunspel: This English brand was established in 1860 and is still a favourite for producing the softest cotton boxer shorts. It recently moved into men's knitwear.