Africa/Middle East / Africa
Africa/Middle East
Briefing
Why leopard skins and white trainers are de rigueur for South African president Jacob Zuma, and the first stirrings of a spa revolution in Saudi Arabia.
STYLE LEADER: NO.25
Spearhead of fashion
South Africa [JACOB ZUMA]
Jacob Zuma supporters were not joking when they wore "100 per cent Zulu boy'' T-shirts at the 2007 party conference, which ousted President Thabo Mbeki as head of the African National Congress and cleared the way for Zuma to become South Africa's president in 2009.
Larger than life, Zuma rarely misses the opportunity to flaunt his Zulu credentials, appearing at ceremonies wearing leopard skins and wielding a shield and spear. It's part of his constant strategy of showing his distance from his erstwhile rival Mbeki (from the Xhosa tribe), an inscrutable workaholic who was rarely seen out of a suit and tie.
In his first year in power Zuma has looked like a president who is busier with his private life than with running the country. He has had a child – his 20th – out of wedlock and in January at his native Nkandla village in Kwa-Zulu Natal, he married Thobeka Madiba, his fifth wedding (wearing the outfit pictured). He is engaged to a Durban socialite, Gloria Bongi Ngema, and is expected to marry her once South Africa has finished hosting the World Cup in July.
Zuma's trademarks are dancing and performing his signature tune, Lethu Mshini Wami (Bring Me My Machine Gun). He generally does this at rallies wearing a baggy black shirt and a floppy leather jacket, which looks like it has hung on the back of too many meeting room chairs. The ANC recently issued a range of brightly coloured leather jackets intended for his supporters.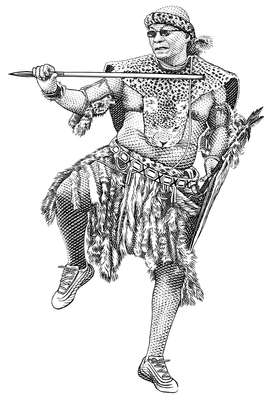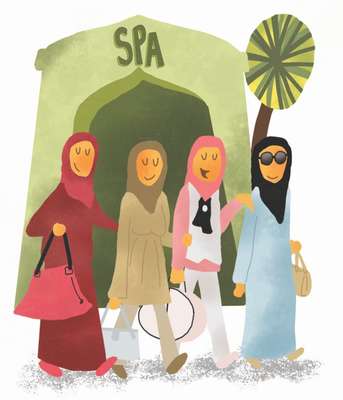 When obliged to wear a suit for official business, this president goes for a very plain look. He usually dons a white, lilac or mustard-coloured shirt with matching satin tie. It's as if he finds official business a bit boring. So the ANC has put a strong team beneath "Msholozi" (his clan name) to do the daily running of the country – ministers who are tackling neglected problems such as poor quality housing, poverty alleviation and the urgent need to improve a dire education system. Analysts' only concern is that Zuma's apparent lack of leadership will eventually result in his ministers' dynamism declining.
Zuma's favourite pastime is looking after his cattle in Nkandla, where he is also reportedly building a R60m (€5.7m) palace.
01
Hairstyle: The shaved head disguises baldness and grey hair – an unusual choice in a culture where these denote wisdom. In the cartoons of Zapiro (see issue 24), the spacious pate is regularly adorned with a showerhead, representing Zuma's claim in his 2005 rape trial that he had a shower after sex to protect himself from HIV.
02
Shield and spear: The Indlamu dance includes Zulu warrior moves such as the groom stabbing the air with his spear to signify strength and showing the shield to assert that he will protect his wife.
03
Traditional dress: Ibeshu (skirt), breastplate and head ring. The groom's outfit is made from leopard sewn on to the skin of goats slaughtered for the ceremony. Isiphandla – the groom's bracelet – is also made from the same goatskin.
04
White trainers: Zuma wore a pair to his fifth wedding and previously to his fourth. By proudly flaunting his ethnic identity but eschewing traditional sandals, he is making a statement of modernity. The 68-year-old president may also find them more comfortable to dance in.
---
Ladies of leisure
Saudi Arabia —
WOMEN
Saudi Arabia is beginning to cater to women who want to be pampered. In May, Riyadh's Al Faisaliah Hotel will open the first major female spa in the capital. The kingdom is recognising women's need "to socialise publicly outside of shopping malls," says Peter Finamore, the hotel's MD. Only a certain type of woman though. Prices are expected to be extremely high.
---
The fastest place in Africa to set up a new business – and one of the quickest in the world – is Rwanda. In 2009 they cut down red tape so that it now takes only three days, down from the previous 14, to register a new business. Only Australia and New Zealand can boast better.