Briefing / Asia
Asia
Briefing
How the citizens of Phnom Penh can expect to stay dry next monsoon, plus India's plans to put people in space and Indonesia's ambitions to become a green-transport pioneer.
No longer in floods
Cambodia —
ENVIRONMENT
Every year, within hours of the monsoon rains coming, the centre of Phnom Penh fills with brown water and random bits of sewage. As one local landscape architect puts it "the place fills up like a bath". And it stays that way for months (the monsoon season runs from June to October) and costs the city millions. Not to mention the general hassle – and the smell – for the 1.3 million population. Now, after a two-year, ¥2.15bn (€17.3m) Japanese-funded project, the city's colonial era drainage system has been revamped to pump huge volumes of water off the streets at high speed. And fishermen along the Mekong, Tonle Sap and Bassac rivers – which converge in the heart of the city – will be casting their lines from the newly installed concrete flood barriers rather than mud banks. Hopefully, when the rain comes this year residents will still be able to keep jogging, walking or feeding the pigeons along the freshly planted riverfront promenade. But they may have to live with property prices rising from now on rather than water levels.
01
Monsoon rains flood the streets of Phnom Penh every year but the Mekong only occasionally bursts its bank. The last time that happened was in 2000.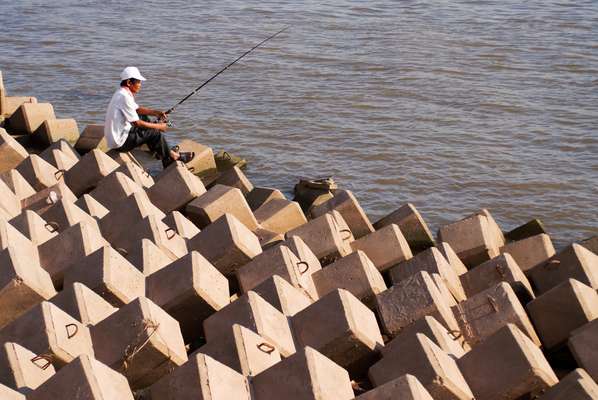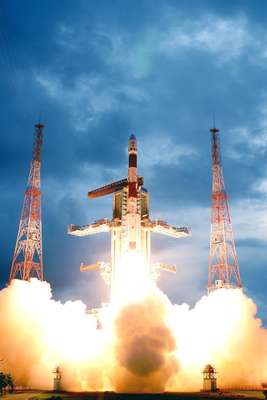 02
The river is 4,900km long and flows from the Himalayas through China, Burma, Thailand, Laos, Cambodia and Vietnam.
03
China is planning eight hydroelectric dams along the river by 2014. But critics fear they will dramatically reduce the benefits – such as fishing and irrigation – that the river brings to the other countries it flows through.
---
Planet rupee
India —
SPACE RACE
India hopes to deploy its first astronauts as early as 2016, according to ISRO, the Indian space agency. The €1.9bn project comes two years after India's first moon mission (using robots). It might seem a lot to spend, but "India has largely used space as a way of alleviating poverty," says Pallava Bagla, co-author of 'Destination Moon', a history of ISRO. India's telecommunications revolution was possible because of its homegrown satellites.
---
Pink pride
India —
RICKSHAWS
While London has embraced the concept of the slow and scenic cycle rickshaw in recent years, in India the traditional three-wheeler is rapidly going hi-tech. Most rickshaw drivers across the country already use motors instead of their own muscle power. And now they don't even have to hunt for customers or know their way around. The north-western city of Chandigarh has launched the first 24-hour dial-a-rickshaw service. And the pink, GPS-equipped vehicles are proving a hit. They are cheaper and nippier than taxis and now just as convenient. The fleet of 31 is set to grow to 100 this year.
---
Jakarta's new cart
Indonesia —
TRANSPORT
Jakarta is plotting to leap from nowhere to become a leader in environmentally friendly mass transport. A feasibility study is under way for a hydrogen powered high-speed train network to link the city centre to its airport and other major cities. But no one's holding their breath. A monorail project was abandoned in 2008 after only producing some half- finished pillars.
---
Business spark up
Kazakhstan
Kazakhstan is not exactly an easy place to build a new business in but it's trying to reduce the pain. In the past year or so, a one-off fee of $65,452 to connect a new building to the electricity grid has been scrapped.