Design/Architecture / Global
Design/Architecture
Briefing
A clever redesign for a school in Spain, apartments with a view in Switzerland, the rebirth of rattan in Copenhagen and the craft of tea-caddies in Japan.
Lakeside living
Zurich —
RESIDENCES
These compact apartment blocks designed by Zürich-based e2a were inspired by the typology of lake homes in Scandinavia, which are part "pavilion and vacation home", says e2a's co-founder, Piet Eckert. There are nine apartments in total, with crisp white façades constructed from local wood. Perched alongside Meilen Lake, views are maximised thanks to the clever orientations of the blocks.
e2a.ch
---
School reunion
Cadiz —
JUNIOR SCHOOL
This Julio Barreno Gutiérrez redesign of the Victor de la Serna y Espina school in Ubrique threw up a particular set of challenges for the Cádiz-based architect. The original 1950s school by Antonio Sanchez Esteve was a late development of the International School. The style, combined with the strict regulations on gender segregated education in Spain at the time, led to a rigid block divided into two halves. "We had to create harmony out of disjunction," says Barreno Gutiérrez.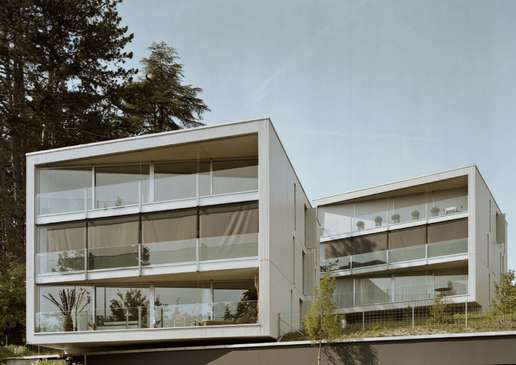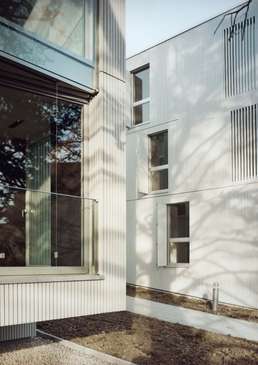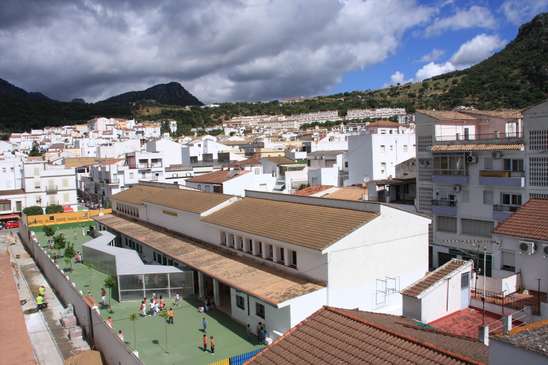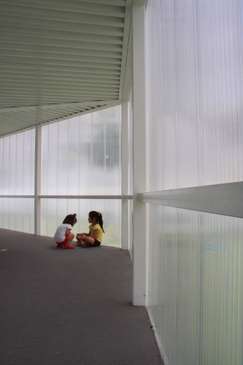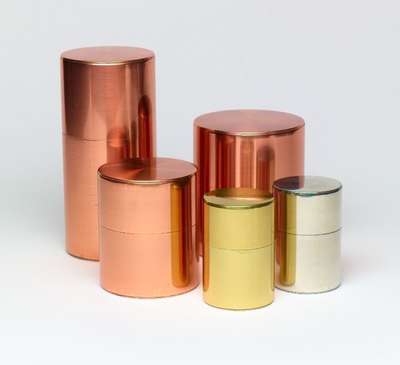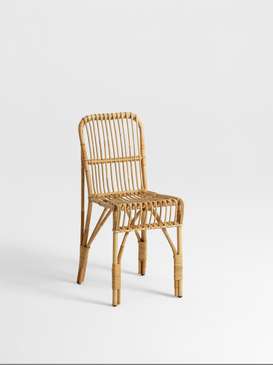 Although the tiled floors and mortar walls of the main building were faithfully restored, a radical new solution to the school's split personality was found in an outside cellular polycarbonate gallery connecting the building's two separate entrances.
Start date: June 2008
Completion: September 2009
Area: 2,500 sq m
Pupils: 300, aged three to 10
---
Top table
Saitama —
FURNITURE
You might expect a table to have four legs and a square top. Not Tokyo architect Hiroyuki Tanaka, who has created two pieces that tilt the dimensions of conventional furniture. One is a long table wide enough for a solitary tea cup and saucer above an elegantly skewed row of legs. The second is a book shelf and table top unit, consisting of two sloping surfaces stacked on angular tripods. The pieces were handcrafted in light birch and steel to accompany an exhibition by artist Mitsuhiro Yamagiwa at Tokyo's Base Gallery. Tanaka says, "We are now extending the idea to make several types of furniture – chairs and shelves – to sell in stores."
---
The rattan pack
Copenhagen —
CANE WORK
Based on a 1950s design by Danish cane maker Bent Fischer, Copenhagen firm Liggestolen has produced this TivoliOne rattan chair, naming it after the Copenhagen restaurant in which they were first used. Made in the village of Cirebon, Indonesia, it's a reminder that rattan isn't just for summer, says the firm's founder, Mette Munk Plum.
liggestolen.dk
---
Down to a tea
Made in: Japan
Kaikado
Kaikado, founded in 1875, is Japan's oldest maker of handmade chazutsu tin tea caddies. The sixth-generation, family owned, father-and-son team of Seiji and Takahiro Yagi work with only two other craftsmen in Kyoto to produce each delicate caddy using traditional methods. The caddies are available from specialist retailers worldwide, including Postcard Teas in London.
01
Twice as nice: Double-walled construction helps protect the tea from humidity.
02
Shine on: Exteriors in tin, brass and copper are hand polished and mature into unique patinas.
---
Danish architects Deve and Enflo Arkitekter have reinvented the house boat with this floating home prototype. Produced by AktivHaus, it is built from bamboo. The first modular, prefabricated unit will be completed later this year. Designed for a project in Stockholm, it will be also be available internationally and sold online.