Briefing / Europe
Europe
Briefing
A NATO shipping deal looks set to provide some welcome good news in Latvia, how a think tank is shaking up German politics, and France's pioneering stance on transsexuality.
Next port of call
Latvia —
LOGISTICS
Latvia may have looked less like the Baltic Tiger of late – the economy slumped by 18 per cent in 2009, the worst contraction since the collapse of the Soviet Union. But things seem about to look up as NATO countries consider using Riga as the principal point of departure for non-military cargo being sent to Afghanistan.
Since last year, to avoid ambushes along routes through Pakistan, the US has been shipping food, water, spare parts and construction materials to the port at Riga, and onwards from there by train or road to Afghanistan via Russia, Kazakhstan and Uzbekistan.
In February, Riga secured a deal for other NATO countries to start doing the same. Germany, Poland, Estonia and Lithuania have all proposed themselves as alternative hubs but Latvia hopes NATO countries will follow the US example.
Beyond raising its international profile Latvia stands to gain financial benefits from the transit route, with at least 100 containers passing through Riga a month, each earning around €500 for the state.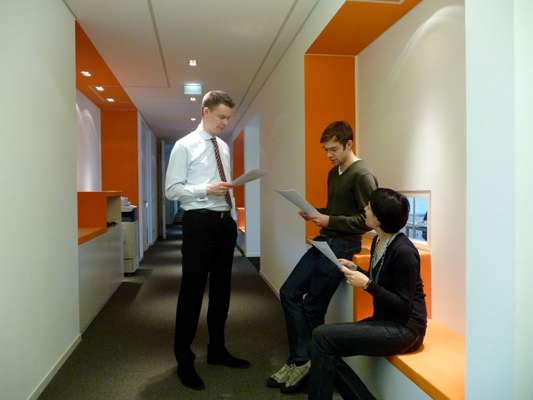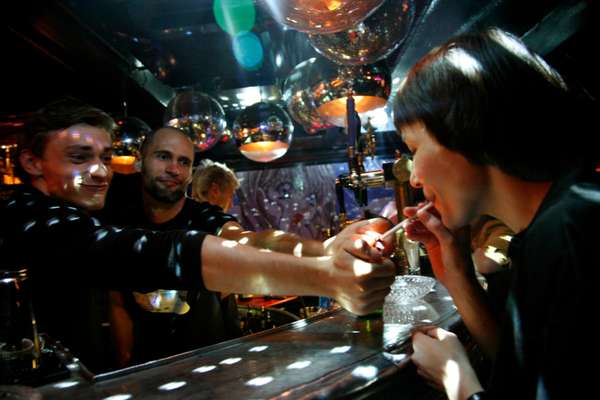 Riga has other reasons to be optimistic. The pretty Baltic capital once known as the "Paris of the North" is also experiencing a small tourism boom, fuelled mainly by Russian visitors.
01
About 10 per cent more passengers passed through Riga international airport in 2009 than in 2008. It is to be expanded by 2013 to handle three times as much traffic.
02
A new library, designed by Latvian-American Gunnar Birkerts, is to open in 2011.
03
There are plans to build Northern Europe's largest exhibition centre on a 356,000 sq m site in Riga with investment from the German trade fair corporation Messe Frankfurt.
---
Think about it
Germany —
POLITICS
For years, trade unions and pressure groups with specific agendas have been the only really vocal challengers of established political thinking. Now Stiftung Neue Verantwortung (Foundation for New Responsibility) – funded by companies including Bosch and EADS – hopes to make think tanks a key part of German political life. "The concept of the 'revolving door' is unknown over here," says the foundation's managing director, Lars Zimmermann. "Experts don't move between government and the outside world."
Zimmermann is bringing "young public intellectuals" (all under 35) from business, science and politics together regularly to come up with fresh thinking on what is needed to make a more creative society or sustainable leadership.
---
Trans-mission complete
France —
SEXUALITY
France has become the first country in the world to declare that being a transsexual does not mean you are mentally ill. Campaigners hope the French decree, published in February, will have a domino effect worldwide and encourage the World Health Organisation (WHO) to revise its current definition of transsexuality as a "disorder of sexual identity". Homosexuality was removed from the WHO's list of mental disorders in 1990. Up to 60,000 people are affected by the change in France.
---
Ashes to Ashes
Russia —
SMOKING
Posters featuring a diseased black lung have hit the streets of Moscow in a vague attempt to stop Russians smoking. But who is really kicking the habit?
01
Of the world's 100 biggest cities, 22 have banned smoking in public places.
02
One hundred and sixty countries, representing 86 per cent of the world's population, have signed up to the WHO's campaign to control tobacco consumption.
03
Only 2 per cent of the world's population live in countries where smoke-free laws are enforced.
---
If you're starting a new business from the ground up, you might want to do it in Finland. Securing construction permits takes only 38 days there, the fastest in Europe, according to the World Bank Doing Business report for 2010 (it's 476 days in the Ukraine).