Fashion / Global
Fashion
Briefing
The Seattle retailer who wants to become the US version of Beams, new classics from Universal Works, and a Q&A with Simon Spurr.
Soaring higher
USA —
BLACKBIRD
Seattle's Blackbird, established in 2004, is one of the West Coast's premier retail destinations, bringing brands such as Comme des Garçons, APC, Gitman Vintage and Robert Geller to the area.
In addition to the original Blackbird store, owner Nicole Miller set up an old-fashioned sweet shop next door and last autumn opened a general store around the corner, called The Field House. "Instead of planning a global takeover, we looked to Beams in Japan as a model. They have seven stores on one block," she says. The shelves of The Field House are filled with RRL and Woolrich Woolen Mills as well as balls of twine, canned goods and cream-top milk, cheese and eggs from local farms. Free seminars in knife-sharpening and chicken-deboning are also on offer.
This spring, Miller is planning a series of trips for customers, including a train ride down the coast to Levi's San Francisco HQ. Blackbird also plans to offer a series of locally hand-dyed woven shirts.
blackbirdballard.com
---
Tuscan beauty
Italy —
JEJIA
Designed on the French Riviera, produced in Tuscany and with a showroom in Milan, Jejia is a cosmopolitan label that pairs silks from Como with stretch canvas and jersey voile. The latest womenswear collection from designer and owner Anna Marino, including this cotton jacket, is inspired by hunting gear and menswear.
---
Loose women
Japan —
TOUJOURS
"I like fashionable but loose and relaxed fits and use natural materials including linens, cottons and silks," says Masayo Shimeno, the designer behind Japanese womenswear brand Toujours. This cotton shirt-dress, inspired by a men's shirt, is Shimeno's comfy spring offering. Toujours is sold in Paris's Palais Royal branch of Journal Standard Luxe.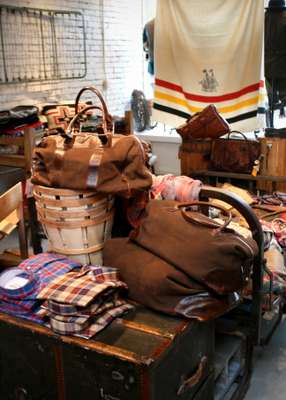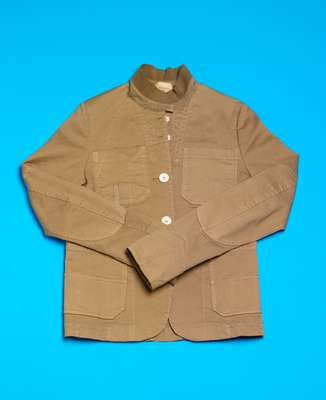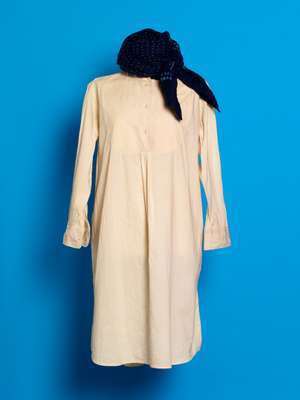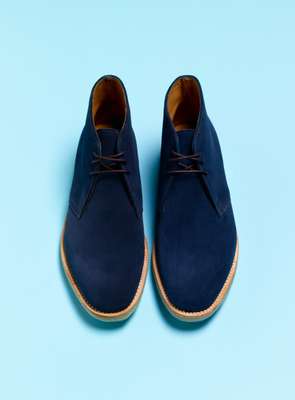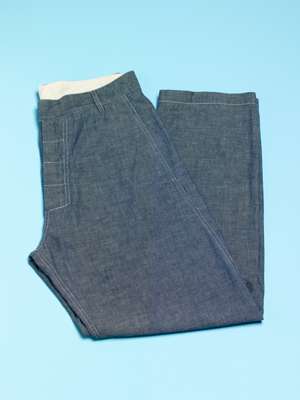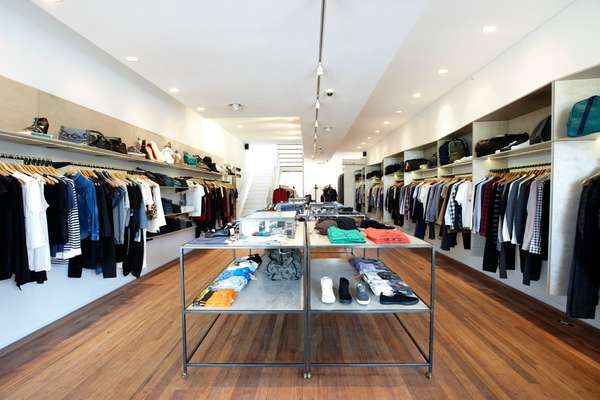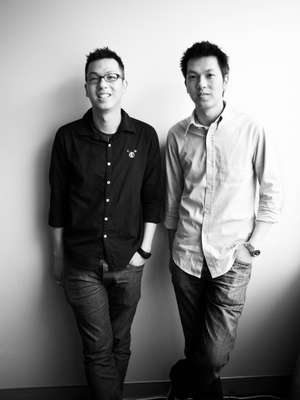 ---
The next step
Italy —
CORSO ROMA 9
Based in the Italian town of Montecatini Terme, Maurizio Corrieri founded the shoe brand Corso Roma 9 in 2005 and is proud of the provenance of his footwear. "It's important to me that everything is 100 per cent made in Italy, from the manufacturing of the material to the production," he says. Previously only sold in Japan, his shoe line will roll out across shops in Europe later this year. Pictured here are Corrieri's napa-leather mid-heels in salmon pink that offer a grown-up take on kitten heels.
corsoroma9.com
---
Suede sensation
UK —
LOAKE
Family-owned Loake is Europe's largest producer of Goodyear welted men's footwear, a strong and breathable construction that dates back 300 years. Founded in 1880, Loake still produces its shoes in the Northamptonshire factory that it moved into in 1894. Sourcing leathers and suedes from Italy, France and Belgium, Loake has gained global popularity: exports doubled in the past four years, now covering over 40 markets. It has also collaborated with Puma and Ben Sherman. These military-inspired suede boots are a 2010 addition.
loake.co.uk
---
A little bit of soul
UK —
UNIVERSAL WOOL
Inspired by the blue-collar backdrop of his British Midlands hometown of Water Orton, David Keyte's Universal Works is a nod to classic English workwear. With a background in product design at Paul Smith and Maharishi, Keyte's brand (launched in 2009) is understated and handcrafted.
The spring/summer collection, his second, has already seen distribution expand into the US, Japan and Scandinavia. "Absolutely, it's about good kit," says Keyte, "something more real, with a bit more soul." Next on the agenda of Nottingham-based UW is a foray into footwear.
universalworks.co.uk
---
Enter the Wu
Australia —
INCU
Since 2002, twin brothers Brian and Vincent Wu have paired under-represented overseas brands with fledgling local Australian labels. "A lot of local buyers have never travelled overseas. We noticed there was a big gap in the market," say the brothers. With three stores in Sydney and one in Melbourne, Incu stocks Oliver Spencer, Shipley & Halmos and Acne and cultivates artist collaborations. The store in Paddington, Sydney, also has a space for pop-up installations.
incuclothing.com
Vanishing Elephant pea coat
"This label has been run by our team for three years. It may seem strange to some but we're designing really strong outerwear in Sydney."
Peter Jensen printed dresses
"Peter always has lots of quirky print that does well in our environment as we see ourselves as balanced between art and fashion."
Warriors of Radness T-shirts
"Its prints stand out from the rest and labels from LA often create more trans-seasonal pieces, which makes it easier for us in Australia."
Surface to Air waxed nylon jackets
"This brand does really well here and it always has great collaborations that fit in with our approach."
---
Ernest occupation
USA —
ERNEST ALEXANDER
After a stint working in advertising on Madison Avenue, 31-year-old Ernest Alexander decided to move a few blocks over to New York's Garment District and try his hand at making things rather than selling them. Just a year old, his eponymous line of bags, belts and neckties blends classic materials with clean lines. This handsome Hudson messenger bag is made from a heavyweight twill in oxblood brown and features pockets with magnetic closures. Fabrics are sourced from local suppliers, leathers tanned with natural dyes and assembly is done at his Manhattan atelier.
ernestalexander.com
---
Going round in cycles
London
Cyclists with a sartorial bent are gearing up for the second edition of the Tweed Run on 10 April, a gentlemanly ride through central London, which features an afternoon tea break. The two-wheeled gathering attracts riders of vintage bicycles and fans of traditional cycling attire, including tweed jackets, capes and merino wool jerseys.
tweedrun.com
---
Q&A
Simon Spurr
Designer
New York
Why have you launched a tailored menswear label after four years of the more casual Spurr brand?
Spurr started off as a denim line and although it now contains its own tailoring, it's very much a younger, contemporary brand. The seed to develop an American tailored menswear line was planted a long time ago when I was design director of Ralph Lauren's Black and Purple labels but the pieces of the puzzle all fitted together last year. I knew I was getting a bigger team and wanted to expand the brand. I'm a British designer with a strong tailoring background and want to champion a return to Italian production. Simon Spurr is about style not trends and about quality not quantity.
What differentiates Simon Spurr from your previous label?
With Simon Spurr we've greatly upped the quality. Spurr is US-centered, 50 per cent is manufactured here and 50 per cent in Italy, whereas Simon Spurr is almost exclusively made in Italy, aside from some fine leather pieces coming out of Paris. The materials and construction are finer at Simon Spurr. I saw the importance of building different tiers of a brand at Ralph Lauren and that's something I aspire to.