Property prospectus / Bogotá
La Candelaria
Even though La Candelaria is in Bogotá's city centre parts of it feel like a remote Andean village. With its colonial mansions, bohemian atmosphere and plans for regeneration afoot, foreign property buyers are investing in the area and snapping up bargains.
About a decade ago, a small group of well-heeled Bogotános decided they wanted to escape the bland and sterile gated communities of Bogotá's northern suburbs. They opted for Bogotá's oldest neighbourhood and historic quarter – La Candelaria – in the city centre.
It's a district of steep cobbled streets lined with Spanish colonial mansions stretching towards the green forested foothills of the Andes.
Since the 16th century, La Candelaria has been a cultural hub and the birthplace of the capital's leading universities and theatres. Spurred on by improvements in Colombia's security situation, a new influx of tourists, foreign investors and property developers have recently awoken to the charms of the neighbourhood. Some are buying fading colonial town houses and restoring them.
Even though La Candelaria's revival is in its early days, buying property here is proving to be a smart investment. Property prices rose by about a third last year and are roughly 40 per cent cheaper than in flashier districts.
Samuel Moreno, Bogotá's mayor, is also promoting La Candelaria's renewal and has declared it a prime cultural and tourist hot-spot, backed by a cash injection to renovate the area. He also plans to pedestrianise several streets.
---
La Candelaria is best known for its spacious and elegant two-storey houses dating back to the 16th century built by the Spanish during the Conquistador era. The big draw is their secluded inner courtyards, balconies, thick walls and wood-beamed ceilings. Old servants' quarters make good artists' studios. The neighbourhood also boasts sought-after 19th- century town houses with parquet floors, high ceilings, double doors and full-length casement windows. You can also find the odd Art Deco building, some of which have been turned into hotels and luxury two-to-three bedroom flats as buy-to-let investments.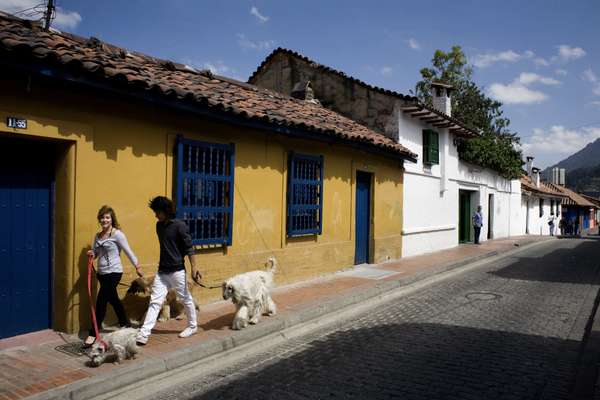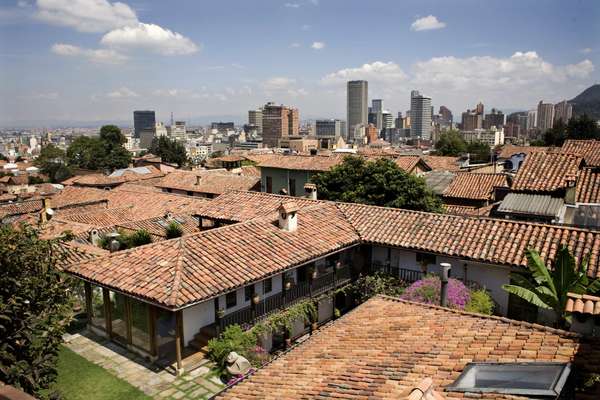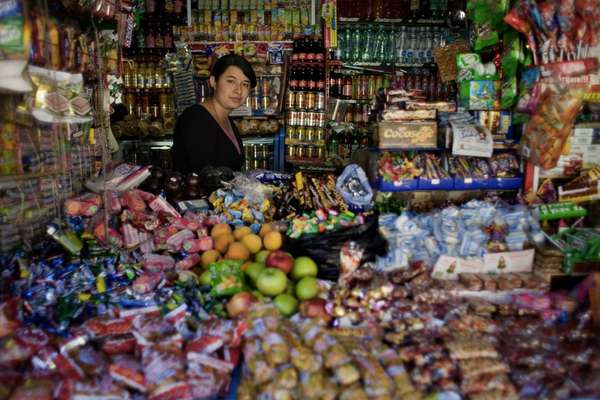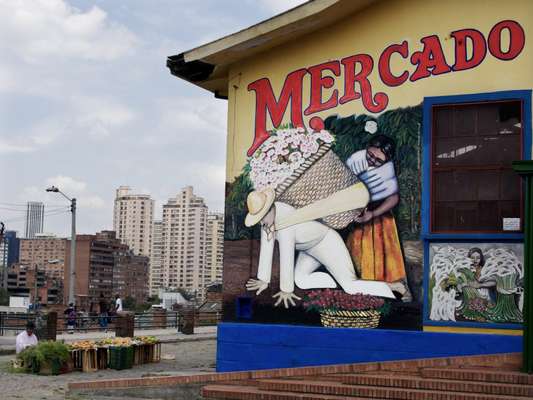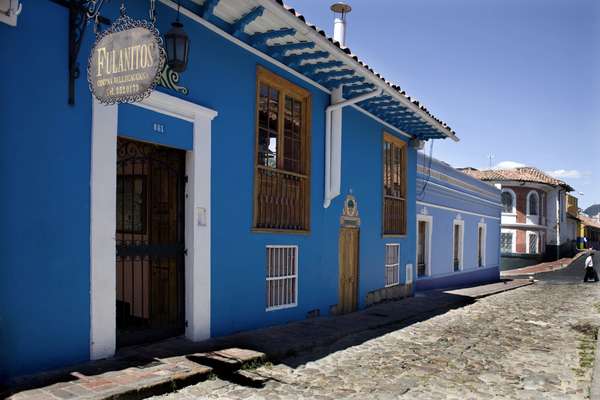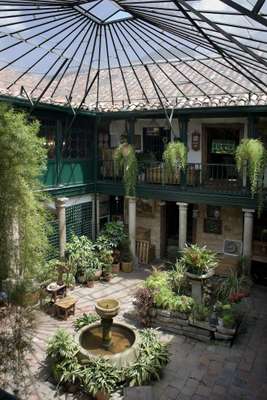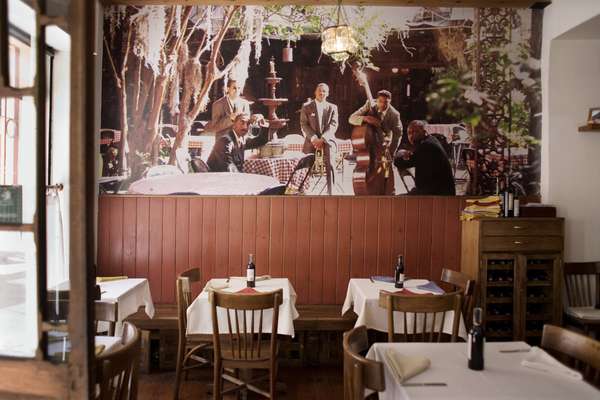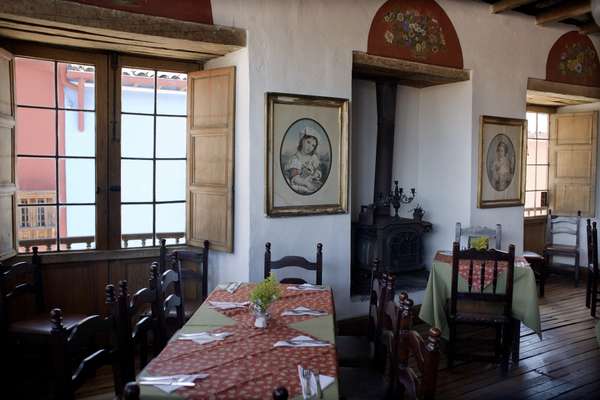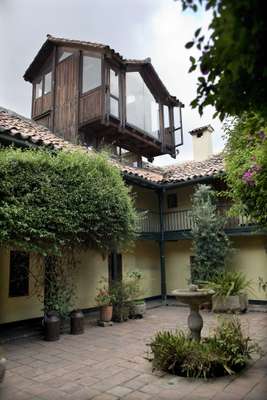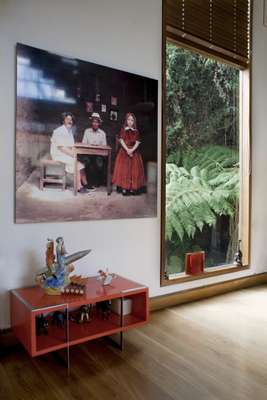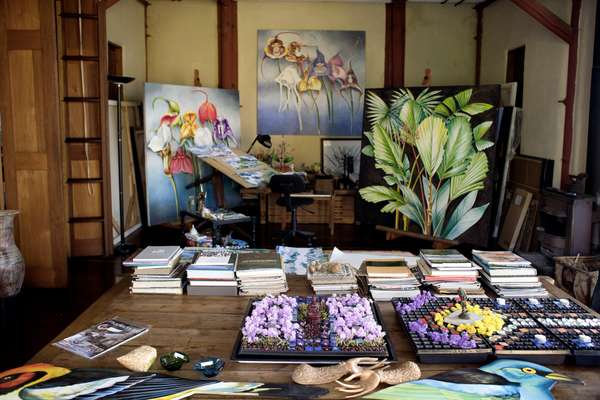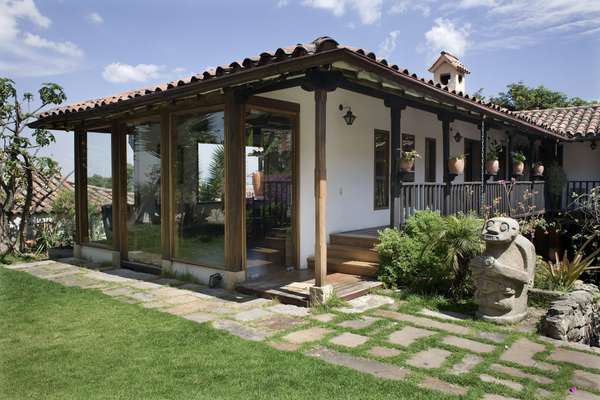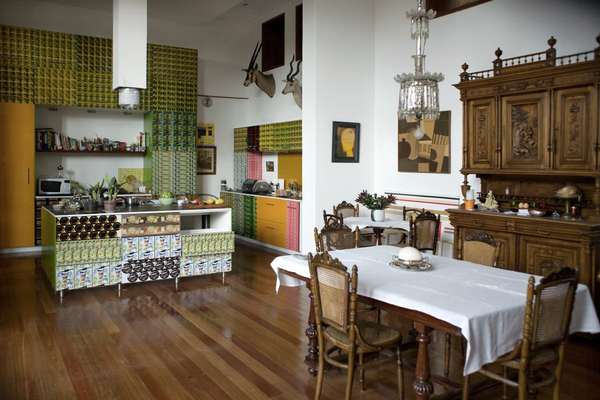 ---
From Madrid
Avianca and Iberia – up to two flights daily.
From Paris
Air France – once daily.
From New York
Avianca – up to two flights daily.
---
Centro Cultural Gabriel García Márquez
Calle 11 No 5-60, + 571 283 2200
This well-used cultural centre, which hosts art exhibitions and book launches, is arguably the capital's best-stocked bookshop. It is a spacious and tranquil place to browse art and coffee-table books. There is a small collection of English-language books and a section dedicated to Colombian Nobel laureate Gabriel García Márquez.
Market
Plaza de Mercado, La Concordia
A farmers' market sets up here every Sunday morning displaying vegetables and not so instantly recognisable tropical fruits such as granadillas, curubas, guamas, guavas and oversized papayas. It's also the best place to buy giant ripe avocadoes and bag loads of fresh spearmint and coriander.
Jaime Botero
Calle 10 No 2-57, Casa la toma de agua, + 571 337 4566 / 352 0200
Known locally as Aladdin's cave, this discreet antiques shop lives up to its name and the building alone is worth a visit. Its owner, 90-year-old Jaime Botero, has amassed an eclectic collection of Colombian rarities housed in an atmospheric 17th-century colonial house. Its numerous rooms are filled to the brim with religious relics, mahogany wood dining tables, glass sets and crystal chandeliers. Deals are done in cash only.
Juan Valdez
Calle 11 No 4-15, + 571 343 1316
This popular coffee shop chain and retailer, set up by Colombia's National Federation of coffee growers, is perhaps the best place to buy freshly ground blends grown by local farmers. Colombia's coffee aficionados say beans from the country's Nariño province along the Pacific coast are the best.
---
Pedro Franco
pedrofranco1@mac.com
One of La Candelaria's pioneers and residents, photographer Pedro Franco is on the pulse with who is buying and selling property locally. He can provide contacts for architects and builders and assist with general house hunting.
Architect
simonvelezarq@yahoo.com
Long-time local resident Simón Vélez is an internationally acclaimed Colombian architect famed for his residential structures and pavilions made of bamboo.
Andante
Carrera 3 No 10-92
This simply restored house is a popular local haunt, known for its cheap Sunday breakfasts. Try the filling traditional breakfast dish tamal (corn dough filled with chunks of pork or chicken all wrapped in a banana leaf). The milkshakes, made with fresh tropical pulp, are a must. It's also a good place to pick up a baguette.
Inside a converted convent, this small and cosy bar attracts a young crowd and serves sushi and champagne cocktails.
Moros y Cristianos
Calle 9 No 3-11, + 571 243 9071 / 283 5258
This laid-back restaurant with several rooms set around a colonial courtyard is a popular lunch spot. It serves no-frills Cuban fare and generous portions of black beans and rice, as well as chicken and pork dishes.
Fulanitos
Carrera 3 No 8-61, + 571 352 0173
This restaurant, set in a 280-year-old house, serves Colombian staples such as corn bread, criolla potatoes and meat-filled pasties. It's best known for its sancocho, a hearty chicken and plantain stew. The small terrace has fine mountain views and it can be booked for weddings and corporate events.
Anderson's
Carrera 6 No 10-19, + 571 283 1573
Run by US expat David Meyer, this American-style steak house is frequented by a regular crowd of civil servants and politicians. Serving locally grown organic vegetables, red snapper, seafood from the Pacific coast and steaks covered with blue cheese, it's a good lunch option.
Pico e Gallo
Calle 10 No 3-16, + 571 342 6580
On the second floor of a colonial house, Pico e Gallo is considered the neighbourhood's best Mexican. Book a table on its top floor for panoramic views of the city's churches and terracotta-tiled roofs.
Hotel Casa de la Botica
Calle 9 No 6-45,+ 571 281 0811 hotelcasadelabotica.com
Located on a quiet pedestrianised street off Bogotá's main square, this restored 10-room boutique hotel with Arabic-influences architecture offers a tranquil respite from the city centre. Its generous-sized rooms overlook a courtyard.
---
€570-€760 per sq m
It is still possible to pick up bargains for just over €400 per sq m
To rent a restored one-bedroom flat
€380 a month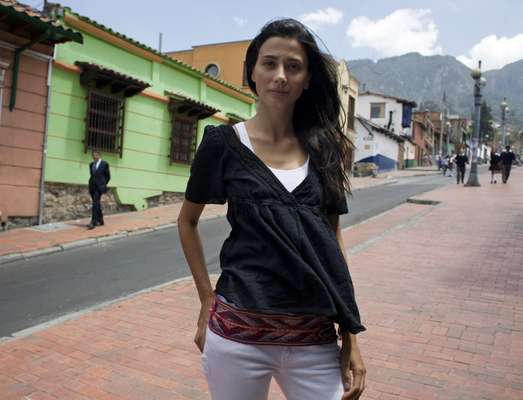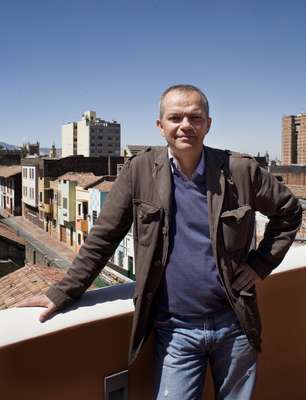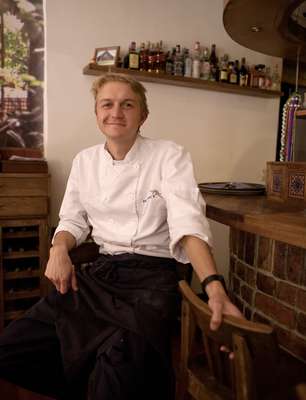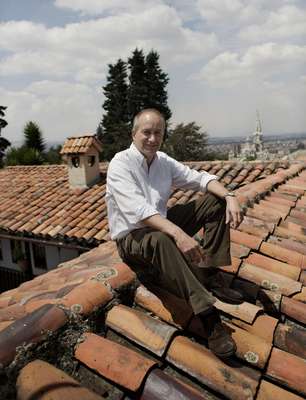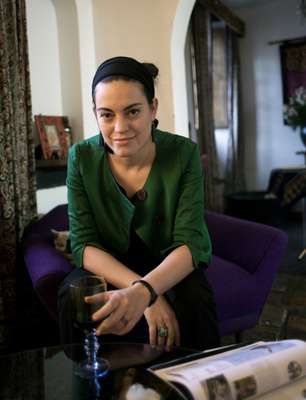 David Meyer
Owner of Anderson's restaurant
"The same families have been living here for centuries and are home owners so have a vested interest in the neighbourhood. All the city's most important universities are here, giving the area an intellectual feel."
Daniela Ogliastri
Project manager with the European Union
"You can still find the traditional Colombian village here. People preserve their crafts, such as the ironmonger and carpenter, who live here. Just walking along the road and greeting people who know your name is a great experience. You have contact with people here. You can also rack up a bill at the local grocery store and pay later."
Guillermo Londoño
Painter
"Here I can be a rebel. It's a space for your soul, a peaceful place where I can work in my studio. I can create my own paradise-like world and my own idealised fairytale version of the world. There is a sense of belonging that you don't get elsewhere."
Adrian Cussins
British philosopher and local university professor
"I sense that something that might be a dream in the US and Europe is a possibility here. The place permits you to be drawn to things and the freedom to follow them. The world in Colombia, as it is in La Candelaria, is still indefinable so the magic is not lost. I can also be in the mountains in just 10 minutes."
Professor Adriana Gallego
Landscape gardener
"Here you can find a niche – [it's] a real village inside a city. The contrasts between people, its history and community feel make this neighbourhood so different from the rest of Bogotá."
Gianpaolo Magnani
Owner of Casa Deco Hotel
"La Candelaria represents the original and authentic part of the city. It's the heart of Bogotá's cultural and artistic scene, which is attracting a new wave of professionals looking for a different way of life."
There are no restrictions on foreigners buying property in Colombia. If the house belongs to a family who has lived there for generations, it's essential to use a lawyer to check the title deeds are in order.
Ask to see the matrícula inmobiliaria, a document that outlines the history of a home including its previous owners and mortgages.
Once you've decided on a property, there's a preliminary contract (el contrato de compraventa) and a deposit to be made (between 10 and 30 per cent of the value of the property). As this is a legally binding document, it's important to check all the paperwork. Expect to wait around six months to complete the deal.
When renovating a ruin from scratch a permit is needed and the original façades must remain intact.