Stockholm furniture Fair / Global
Trad over rad
The prevailing mood at this year's Stockholm Furniture Fair was one of optimism, but companies shunned daring, boundary-pushing concepts in favour of classic, well-crafted works.
Designers have overcome the economic crisis. At least that seemed to be the spirit at the Stockholm Furniture Fair in ­February, which saw a brand new hall layout and 10,000 sq m of extra exhibition space filled with considerably more new design than the previous few years have seen. The fair also ran a day longer than before.
The overall mood among ­designers and companies was upbeat. "Quality this year has been good," says the Swedish designer Alexander Lervik, who created a travel-themed exhibition at the Nordic Light hotel. "It seems like ­companies have arrived with a positive attitude."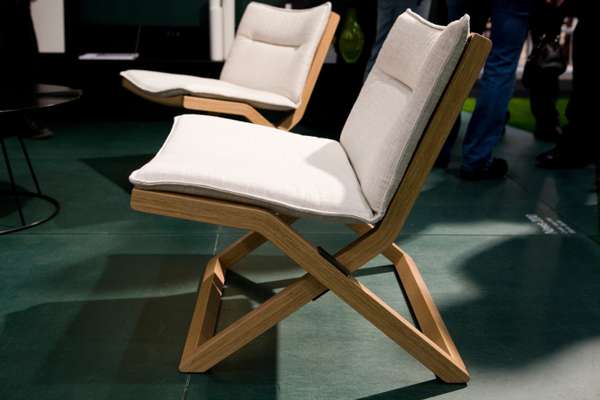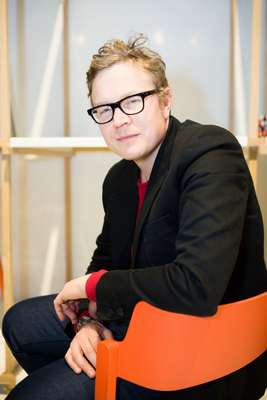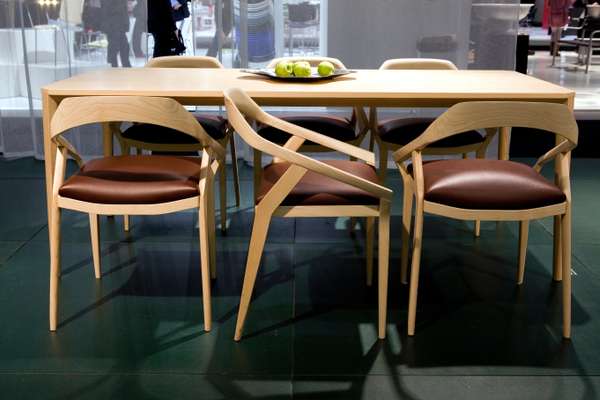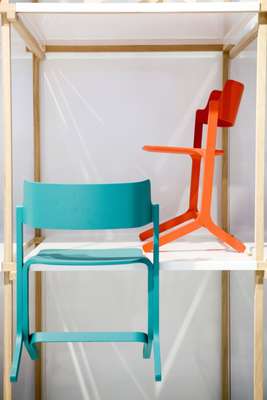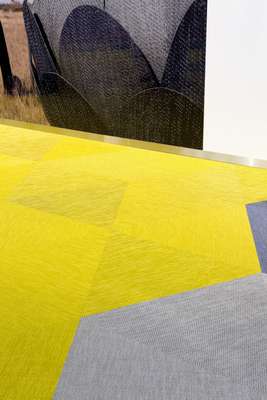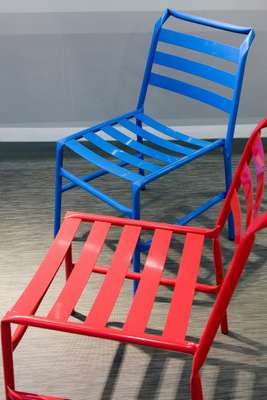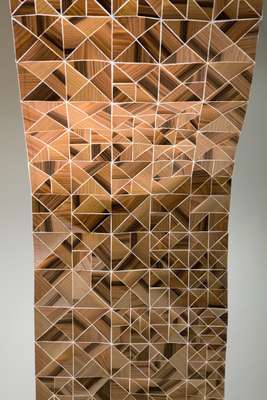 The fair is now accompanied by the city-wide Stockholm Design Week and there were several strong exhibitions showcasing both new and established talent – not all meant for production but good for inspiration and stretching the limits of commercial design. Jasper ­Morrison showed his personal collection of jugs, jars and pitchers, while designer Monica Förster furnished the main dining room of the Berns hotel with gigantic, Asian-influenced paper lamps.
But those who were pacing the main exhibition hall in search of bold experiments and risk-taking were doing it in vain. "You could see that no one really dared this year – people have settled for a more traditional approach," says Lervik. Instead, many designers chose to focus on craft. Swedish firm Massproductions celebrated its first year in business by revealing a collaboration with Svenskt Tenn, a side table made from of a mouth-blown, conical glass base attached to a glass top. Monica Förster presented a dining set for Swedese, made of single bent pieces of wood, and Gärsnäs showed "Wood", a smart chair that can be dismantled and transported in a flat pack, thus sparing the environment from large amounts of carbon dioxide, packaging materials and storage space.
The fair calls itself "the most important meeting place for Nordic design", which is probably true; this is where you get to see the latest designs from Finland, Sweden, Norway and Denmark. But for the last few years, it has also had wider ­international ambitions. Poltrona Frau, Moroso and Vitra were present at this year's fair, giving at least local visitors a much-longed-for chance to see and try out the companies' products.
Their being at the fair is a good idea, given the locals' hunger for good design, but for most people coming to the fair, the focus is more on what the Nordic design scene has to offer. And next year, the offer should be sharper.
01
Colour
Nordic design is known for its subtle, naturalistic approach. Not this year; bright colours filled the stands.   
02
Advanced technology
Many new products featured complicated technical solutions, which strived to make the end result look as natural and simple as possible.   
03
Archive pieces
Firms including Aero Design Furniture, Swedese and  Malmsten brought  back classics, often with a new twist.   
04
Soft forms
Sharp edges were shunned  for round, friendly ones.   
05
Ecological thinking
An environmentally friendly approach is present in most new products.
01
Straw by Osko + Deichmann
The Berlin designers presented a chair made of steel tubes, folded like straws into sharp angles.   
02
Fly by Patrick Norguet
The French designer compares his chair for Offecct to Japanese samurai helmets.  
03
Bolon Botanic
The manufacturer of woven vinyl floorings launched a new environmentally friendly product line inspired by flowers, herbs and plants.   
04
Cruiser by Marina Bautier
A laid-back chair for Swedese. Perfect for both the living room and terrace. 
05
Antelope by Monica Förster
An elegant set of chairs and a dining table for Swedese, consisting of solid, bent pieces of ash wood.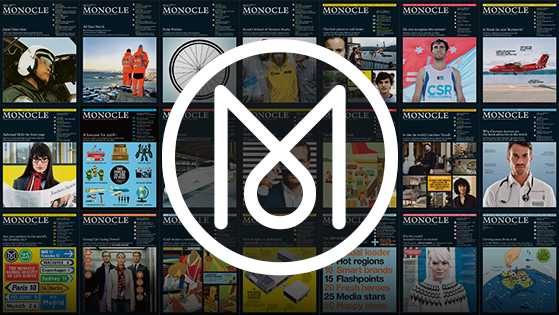 Q&A
Johan Lindau 
Design manager Blå Station
What were your thoughts about the fair this year?
The atmosphere was very positive. A little disappointment was that – as a result of the economic downturn – there were very few innovations, new processes or new materials.
How important is the Stockholm fair from an international perspective?
Milan is the clear No 1 in its category internationally, but I'd say Stockholm has climbed up to be the second most important. The most important Finns, Danes and Norwegians are here, and all the Swedes, and several international brands. It's the little Milan, you could say.
Does "Scandinavian design" still exist as a concept?
I'm a great believer in Scandinavian design, or Nordic, or Swedish, for that matter. But it's not about what the products look like; it's about our cultural heritage."