Joy King / Los Angeles
Wicked way
Joy King started out as an accountant and ended up as a script writer for an adult film company. She tells Monocle about her love for conjuring up steamy scenes and her efforts to boost the image of her business.
"LA is kind of one big melting pot. Where I grew up is Riverside (that's about an hour from downtown, a sort of a suburb), there wasn't a lot of opportunity, so as soon as I could I moved to Los Angeles. Originally it was to pursue a career in acting – I had done a lot of theatre when I was younger – but I quickly learned that Hollywood was a difficult place to survive unless you were willing to do certain things that I wasn't willing to do.
So I ended up doing accounting for an auto parts distributor. I had a roommate who worked for an agent who places people at entertainment companies and I eventually got a job at ­Caballero, in 1984. It was one of the biggest adult film companies in the industry – I started there as an accountant as well.
But I've always had a passion for writing. I think my first creative writing project was in the third grade. I was really drawn to it, I used to write stories and scripts. And, because of this and because I was open-minded, I quickly moved into PR and then marketing. A lot of people wanted to shut down the industry at that time. I can remember Caballero being raided by the FBI back then. I couldn't understand why people cared what other people watched. Because of that I started advocating free speech – I've been lobbying for 12 years.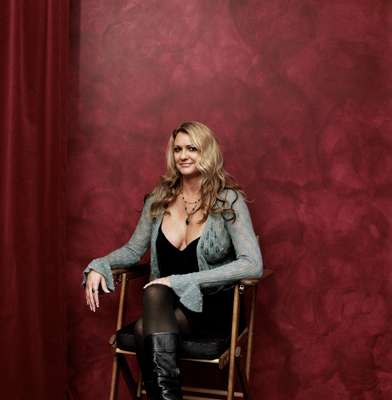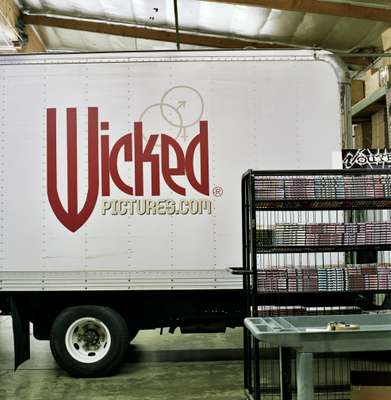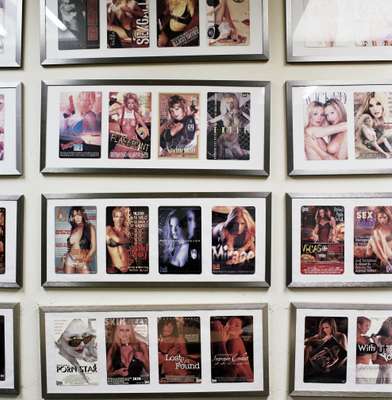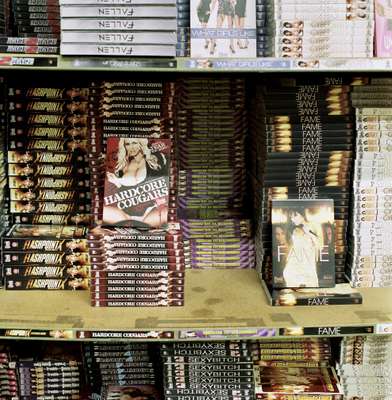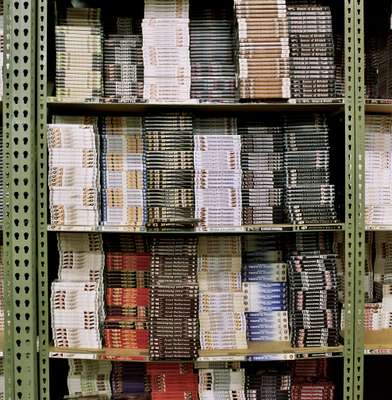 In 1995 I moved to Wicked Pictures, and have been here ever since. Steve Orenstein had started the company two years earlier and we've had a lot of success – we learned a lot early on.
Wicked has always been known for quality: the quality of our movies, talent and our box covers. But we didn't really have a brand. I was [porn star] Jenna Jameson's publicist when she was under contract at Wicked and helped her become an icon in the porn industry, but it was always 'Jenna, Jenna, Jenna… Wicked? Who?' We branded her so well but I realised that we needed to brand the company and not just our contract girls.
I've really tried to make a name for Wicked. Creative writing is a big part of it. We're not a gonzo company, we have films that are romantic, we have comedies, thrillers, and we do raunchy. We've even done vampire movies. To be honest, I like that – it helps me to stay fresh.
For me the writing comes really ­naturally. Most of the time I just close my door, take a couple of deep breaths and it typically comes pretty quickly. Our target audience is couples and the films are really plot-driven, the sex has to make sense. So it's not like 'oh, we've been on screen for eight minutes, time for a sex scene,' it has to move the plot forward.
I like to think that what we're doing is helping couples explore their sexuality, and especially for women to embrace something that is still so often frowned upon. If they're not willing to discuss it with others, they can watch movies that aren't going to offend them.
We try and make sure that there is a strong female lead, so we can showcase our contract girls who work exclusively for Wicked. In 2001, I co-wrote a script called Dream Quest with director Brad Armstrong. It was kind of a fantasy of this girl who wants to be in love in the worst way and is tired of meeting jerk guys who just want to have sex. She dreams herself into this dreamland where her quest is to find eternal love. She discovers this woman who has been captured and held in this dungeon and she's going to help release her and in order to do so they have to seduce the guard. And so there is sex scene number two, let's say. It won an AVN [Adult Video News] award for best-selling release that year.
Still, the majority of my workload is production: reading scripts, writing the synopses, approving press releases, ­reviewing bios for the talent or ­directors. I have an assistant but it's just the two of us who do marketing – it can get hectic. So a well-balanced life is ­important. I have a great and extremely supportive family, whom I adore – they love me as much as I love them. I have a great son. I have dogs. I meditate and try to keep an inward balance so that when I am really busy I can always go back to that and rebalance myself and reconnect with who I am and make sure that I stay focused. My career path was completely accidental but I've developed a real passion for it."
The 'Hardcore Cougars' sell: "Go behind the scenes of one naughty neighbourhood and the hot-n-horny women who rule the roost. Meet Brenda, she's having sex with her neighbour's son Joe. Joe's mum Susan is sleeping with her hairdresser and next door, Christiana is tutoring her daughter's boyfriend on the fine art of oral sex. But don't forget about Sylvia who's keeping her husband's son busy between the sheets while Mary puts out the welcome mat for two hunky handymen. In this neck of the woods, you can't tame these hardcore cougars!"
Wicked's top 10 film titles
01 'Count Rackula'  
02 'Breast Side Story'  
03 'Fun With Chick & Jane'  
04 'Grand Theft Orgy'  
05 'Supersize Meat'  
06 'Breast in Show'  
07 'Little Miss Where The Sun Don't Shine'  
08 'Sweet & Sour Porked'  
09 'The Grim Rimmer'  
10 'Your Mommy & Me'
Porn identity: industry facts
01 About 8,000 adult films were produced in the US in 2009 by some 150 studios.
02 Up to 90 per cent of US adult films are produced in Los Angeles, followed by studios in Florida and Pheonix.
03 Female talent gets paid $800 to $1,200 (€590 to €880) a scene, but major actresses such as Jenna Hayes make up to $2,000.
04 Male talent makes $300 to $600 a scene.
05 In 2009 California-based studio Pure Play released the first fully 3D adult film, Tommy Guns Cummin' at You! This year will see another, by Caligula director Tinto Brass.
06 The adult film industry in the US is worth total of $10bn (€7.4bn), about 65 per cent of that comes from DVD sales.
07 The number of studio start-ups is slowing down but 2009 saw two significant additions: Jennaration X, and Gray Art – both owned by major porn stars Jenna Hayes and Sasha Gray, respectively.
08 Movie budgets in the adult entertainment industry range from $12,000 (€9,000) to over $1m – spent by Digital Playground on its 2005 release, Pirates 2.