Africa/Middle East / Global
Africa/Middle East
Briefing
Israel's glut of lawyers, the South Africans taking a stand against cheap imported clothes, and preparations for elections in the Central African Republic.
Raising the bar
Israel —
LAWYERS
The aspirations of the stereotypical Jewish mother for high achieving professional children seem to have been fulfilled: Israel has more practising lawyers per capita than any other country – and Tel Aviv has one lawyer for every 35 people, which is much more than most cities. In fact there are so many lawyers, mainly due to the recent mushrooming of colleges offering law degrees, that in recent years the annual admission-to-the-bar ceremony has been held in a 20,000-seat football stadium.
But all of that might be about to change: Justice Minister Ya'akov Ne'eman has endorsed a plan to extend legal apprenticeships from one year to two, the examination for entry to the bar is to focus less on learning by rote and more on dealing with real-life cases, and interns won't be able to appear in court without their registered instructor.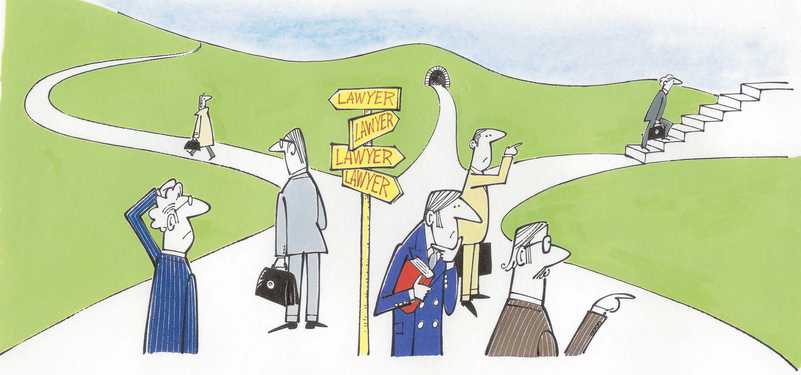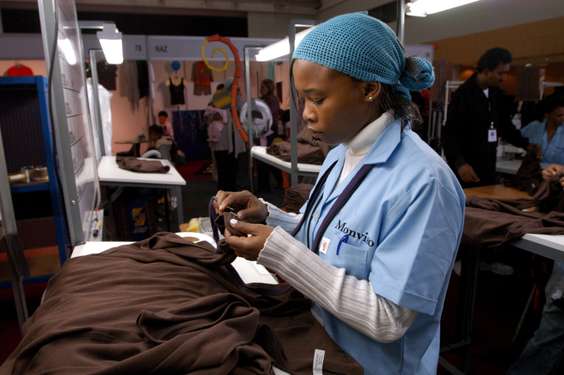 "The supply and demand model just isn't working here and flooding the market with lawyers damages the service given to the public," says Yori Geiron, president of the Israeli Bar Association, who lobbied very hard for the changes. "Honestly speaking, our size of economy just doesn't require this many law-practitioners."
Where (or where not) in the world to find a lawyer:
Israel
Population - 7.23m
Lawyers - 43,443
People per lawyer - 167
USA
Population - 307.2m
Lawyers - 1.18m
People per lawyer - 260
Finland
Population - 5.25m
Lawyers - 1,810
People per lawyer - 2,901
Japan
Population - 127.07m
Lawyers - 28,812
People per lawyer - 4,411
China
Population - 1.33bn
Lawyers - 110,000
People per lawyer - 12,169
---
Eager weavers
South Africa —
CLOTHING
Twenty years after playing a leading role in the fight against apartheid, the powerful Congress of South African Trade Unions (Cosatu) – which represents 1.8 million workers – is in a new battle, against China.
In an effort to prevent imports of cheap Chinese-made clothes killing the local textile industry (40,000 jobs have been lost in the past decade) it has created the first black-owned South African design company. The aim is to produce quality clothes at a decent price. The first "Proudly South African'' range of toddlers' wear will be launched in September.
---
Election watch
Central African Republic
Candidates: Due to wrangling about the date in April, it's difficult to say how many people are running for president. The 109 seats of the National Assembly will also be contested.
Big names: Former president Ange-Félix Patassé is planning to run for his old job. He denies accusations of involvement in an alleged coup plot. Former prime minister Martin Ziguélé is also standing, as is former defence minister and rebel leader Jean-Jacques Démafouth.
Presidential front runner: The incumbent, François Bozizé, who seized power from Patassé in a coup in 2003, and was elected in 2005.
---
Reaping the desert wind
Algeria
Oil-rich Algeria is diversifying, with its first wind farm being scheduled to open in 2012. Part of a collaborative ecological project with Spain, much of the energy generated will be exported north to Europe.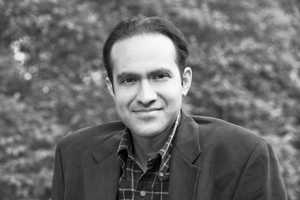 Q&A - Saleem H Ali
Associate professor of environmental studies
University of Vermont
There is talk of creating a "peace park" in the Golan Heights to end the territorial dispute between Israel and Syria. Monocle talks to the author of Peace Parks, Conservation and Conflict Resolution.
How would a peace park work?
The idea is to declare the area as a nature reserve. This could offer a win-win exit strategy for both sides to the conflict. For Syria it would be an opportunity to get peace without relinquishing their claim on the Golan and for Israel, they could show a willingness to cooperate and improve relations with Arab countries beyond Egypt and Jordan.
How much could this help build peace throughout the region?
The potential problem with the approach is that if taken in isolation from the Palestinian conflict, it could lead to a "cold peace" such as what has happened between Egypt and Israel. It must be linked eventually to the larger resolution of the Palestinian conflict.
Why is the idea gaining momentum now?
The timing is right because the US has decided to re-engage with Syria. We have a US ambassador returning to Damascus after a five-year gap and the Obama administration's deputy envoy to the region, Fred Hof, had himself suggested a peace park as a possible solution to the conflict.
Has this kind of peace-building worked elsewhere?
It worked to resolve the territorial conflicts between Ecuador and Peru; it was used in the Balkans between Macedonia and Albania over conflicts related to Lake Ohrid. And there is a trans-boundary park between Jordan and Israel at the confluence of the Yarmouk and Jordan rivers – this is where the peace treaty between Jordan and Israel was signed.