Briefing / Asia
Asia
Briefing
We look at the motorcade of South Korean president Lee Myung-bak, the looming elections in the Philippines and Sri Lanka's "First Family".
ME AND MY MOTORCADE: NO.15
Korea moves
South Korea [LEE MYUNG-BAK]
South Korean president Lee Myung-bak, 68, usually swings through the streets of Seoul in a sleek black Hyundai Equus. But perhaps the most famous photograph of Lee on the move was taken in September 2008, on national Car-Free Day. It showed a be-suited (and rather nervous-looking) president perched on a bicycle, wobbling to work. While the ride promoted Lee's "Green Growth" policy – a cornerstone of his economic agenda – this was a protocol departure, for in Korea bicycles have traditionally been low-class transport used primarily by delivery men. But Lee's endorsement of pedal power means cyclists, once consigned to back alleys, are now zooming past jams on Seoul's downtown boulevards and highways.
In the privacy of the presidential palace's grounds, the Blue House, he is said to sometimes putter around on a golf cart, although there is, alas, no driving range there. Lee is a known workaholic. He grew up in poverty and collected garbage to pay his university fees before working his way up to become CEO of Hyundai Construction (part of the larger group known for its cars). He became mayor of Seoul in 2002 and won the presidency in 2007.
The long hours have paid off; Lee has played a key part in helping South Korea emerge better off than many from the recent economic turmoil.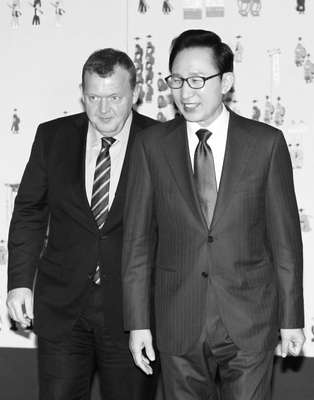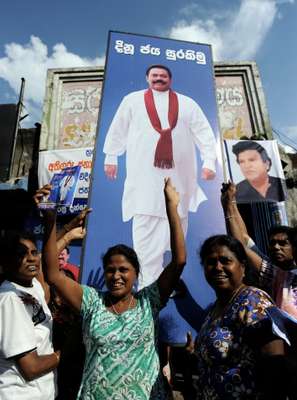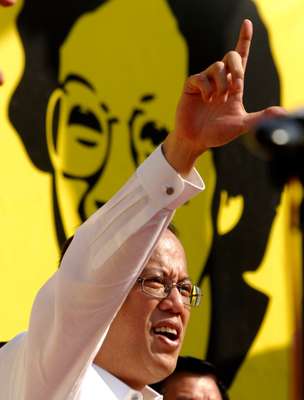 Boeing 737-300 Business Jet
For short hops around the region and to the isle of Jeju off Korea's south coast – popular for summits – the president flies in a Boeing 737-300 Business Jet. For long-haul diplomacy, all the president's men charter an aircraft from Korea's flag carrier. The problem is that there are two of these, Asiana and Korean Air, so the president alternates between them. He also uses a Sikorsky VH-92 helicopter.
Lee cruises in a black Hyundai Equus (loyalty to his old firm may linger), which was delivered in 2009. Previously, the Blue House had used American or German bulletproofed vehicles. The Equus is the luxury vehicle of choice in South Korea – and Lee's is likely to be armoured to the hilt (though of course the Blue House is unwilling to give details).
With "Green Growth" his national priority, Lee is keen to be seen as a fuel saver and has recently been taking short trips around Seoul, not in the presidential limo, but in a Hyundai County 25-seater minibus. This form of transport not only saves fuel, but it also allows him to confer with his staff while on the move. Unlike the rest of the presidential motorcade – dressed in sombre black – the minibus is a cheery yellow.
---
Family affair
Sri Lanka —
GOVERNMENT
Democracies don't do personality cults as a rule but no-one's told Sri Lanka's omnipotent president Mahinda Rajapaksa. A year after his commandos vanquished the Tamil Tigers, ending 25 years of civil war, his smiling image is on almost every billboard, car rear window, beach bar and bank note. Often he appears arm- in-arm with his brothers, be it defence secretary Gotabaya, aviation minister Chamal or palace adviser Basil, regarded as "CEO of the family business". Oh, and there's also Rajapaksa's 24-year-old son in some of the propaganda, groomed to succeed when this presidency ends in 2017. If daddy goes, that is.
---
Election watch
Philippines —
GOVERNMENT
Date: 10 May 2010
Type: Local, national, presidential
Candidates: Nearly 18,000 local and national posts up for grabs, including the presidency.
Big names: Manny Pacquiao, current WBO world welterweight boxing champion, and Ferdinand "Bongbong" Marcos Jr, son of the late dictator Ferdinand Marcos and his shoe-loving wife Imelda, are among those competing for congressional seats.
Presidential front runner: Benigno "Noynoy" Aquino III (right), son of Cory Aquino, the woman who led the revolution that toppled the Marcos regime in 1986.
---
India may be a "tiger economy" with dubious ecological credentials but the government recently announced that they've planted two billion trees in the last three years. This makes forestry the second-largest land use on the Subcontinent, with a biennial national Forest Survey in place to make sure the trees stay on track.