Business / Global
Business
Briefing
Brunei prepares to cash in on the global halal food market, the world's largest wind turbine arrives, and an Italian ice cream maker goes green.
A killer investment
Brunei —
FOOD
Will the flourishing global market for halal food be an economic saviour for small Muslim countries such as the Sultanate of Brunei? As the oil dries up, a report from the Oxford Business Group says halal food is the most promising market niche for Brunei, fuelled by the burgeoning regional and global market for Islam-friendly food. With the world's Muslim population tallying 1.8 billion, halal represents a lucrative market, especially among regions with strong buying power, such as Asia, the Middle East and Europe. "Although Brunei is small, it has a visionary project to develop the halal industry," says industry analyst Abdulhamid David Evans. Because it has strictly controlled food standards, Brunei is emerging as a cutting-edge halal hub, with 250 companies selling locally and internationally under the government's "Premium Halal" brand. Brunei, Malaysia and Singapore currently supply much of the international halal market but with food giants such as Nestlé starting to market halal products, analysts say there is enormous growth potential. In Europe alone, where chemists Boots in the UK sells halal baby food and Casino in France stocks halal meat products, halal food sales are set to reach €49bn this year. The halal boom has only just begun.
01
The market: London-based Business Monitor International puts the value of the global halal food industry at $650bn (€478bn) – up from $150bn (€110bn) in 2007.
02
Trade: The halal food industry is expected to generate 20 per cent of world food trade by 2025.
03
Europe: With Europe's soaring Muslim population, the biggest halal market outside Asia is tipped to double to 50 million consumers by 2025.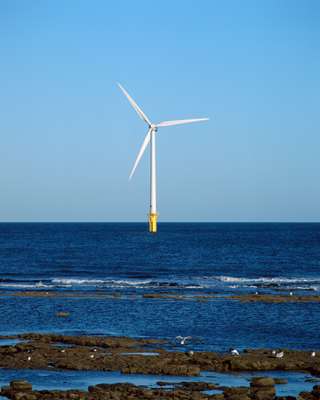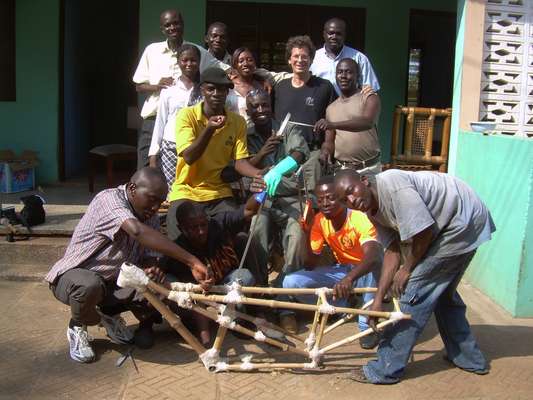 04
USA: In the US, Muslims spend over $16bn (€11.7bn) a year on Kosher products because of the lack of halal options.
---
Big blow-out
Norway —
WIND POWER
Fishing trawlers and solo yachtsmen beware – come 2016, the world's largest wind turbine may be bobbing in the high seas, 50km off the Scandinavian coast. Norway's Sway, a renewable energy company, has designed a lightweight floating device that can be anchored way out to sea.
"We have a whole different set-up, which will bring some 30 per cent more production," says Sway's Michal Forland, explaining that wind quality is faster and more consistent further from coastlines. If prototype tests next year are successful the turbine could potentially bring energy costs down. There would be other advantages too. Maritime wind farms would no longer be eyesores close to the shore. Coastal birds will be happy too: they are less likely to fall foul of the 145m-diameter rotors.
---
Got it licked
Italy —
PACKAGING
Italians spend more than €5bn annually on ice cream. The treat disappears fast but all those spoons people eat it with don't (lots of people prefer cups to cones). From this spring, bioplastic company Novamont is supplying its first gelato chain, Grom (see page 190), with cutlery that is 100 per cent biodegradable and compostable.
---
Shooting around
USA —
BICYCLE MAKING
Bamboo may not be the first material that comes to mind for high performance bikes. However, California's Craig Calfee hopes to change that. He produced his first bamboo bike in 1995 as a publicity stunt. Fifteen years on and his company has sold over 400 of them. Under his eponymous label, smoked bamboo is imported from Taiwan and constructed into made-to-order collectors' items by his 25-strong workforce.
Calfee also set up Bamboosero, which works with NGOs in Africa and Asia using local materials to make slightly lower quality bamboo bikes for export back to the US. "We started out with the idea that people would build these bikes for themselves, but soon realised we couldn't compete with the cheap, donated bikes available in those countries," he says. Local factories are producing the bikes in Ghana (above), Zambia, Uganda and the Philippines, and Calfee is looking to set up a production base in Haiti.
---
Bus queue push
Switzerland —
TRANSPORT
Passenger traffic around Zürich is expected to double by 2030 and Swiss Rail is buying new double-decker trains to cope. Bombardier, Siemens and Stadler are in the running for the SFr2.1bn (€1.5bn) contract for 59 new trains to be supplied by 2013. It's the biggest contract Swiss Rail has ever offered. The winner could be announced as early as May.
---
Electronic waste recycling is a major revenue stream for developing economies – the US exports up to 80 per cent of its annual e-waste (old computers and electrical devices) and it's estimated that by 2020 China will be recycling up to four times more than it does today.